10 Apps That Were Designed Keeping the Solo Traveller In Mind
"I NEED A BREAK!"
How often do you go through this feeling? Personally, I go through it all the time. Okay, that's a bit of an exaggeration but yes, I try to get away as often as I can. The problem is, it's difficult to find a travel companion all the time.
So I took the plunge and became a solo female traveller. So much so that I prefer it to travelling with company! Solo travel allows you to "do your own thing" and at your own pace. You can cram all you want in a day, or just choose a spot under a tree and read from sunrise to sunset. One thing I'll say for sure after all these years of travelling – GOD BLESS THE SMARTPHONE!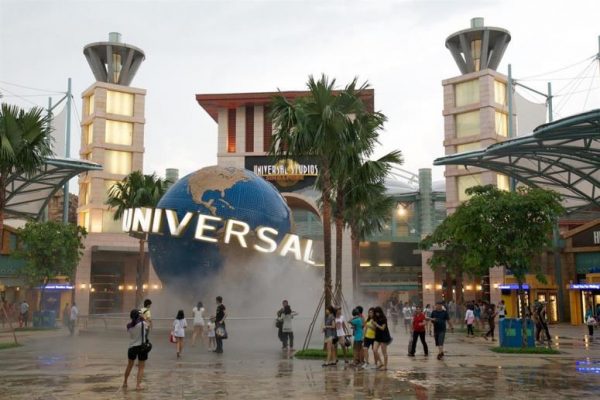 Remember the time when the Lonely Planet was the holy grail of travel? While the book made for informative and entertaining reading, lugging around a book with the weight of a telephone directory made it cumbersome. Then technology blessed us and now we have all that information and more tucked into byte-sized travel apps. From preparing your itinerary to getting you the best hotel and travel deals, from laying out a red carpet of restaurants to pairing you with suitable company if you feel lonely, these solo travellers' apps make life easy and economical by curating experiences as per your need and budget. Some of them are so accurate with suggestions, it's almost like the app for solo trip has read your mind! (Also read: Common sense guide for Solo Woman Traveller)
Here is a list of the best apps for solo traveller that I turn to when I'm in a new place or foreign land. Some of these may require you to share a few personal details like profile setup and location tracking, so be as accurate as possible to get the best results. I've clubbed the apps under different heads to make it easier for you. Also, it's best to go through different apps for solo trip to see if they meet your requirements.
My Pre-Travel Companion
Some would say travel is a state of mind. Those who are preparing for a trip know this to be true. Whenever I start planning a trip – I'm already there. I picture where I'll be and what I'll do. It's the best kind of daydreaming. What brings me back to earth are the practical details of travel. How will I arrange for my forex? When is the best time to buy it? Should I go pick it up?
Travelling solo also means booking the trip solo. In the midst of my crazy work schedule, I've found that the Thomas Cook Forex App allows me to order my forex online, sends me live information of the best rates and delivers it to my doorstep. What's more, I can even reload my prepaid forex card, multiple times, with the help of this app. With all these worries taken care of, I can get back to dreaming about my trip.
My best solo travel app for safety
I'm going to talk about safety first because this is one concern that tops the list, irrespective of whether you are a male or female solo traveller. Even if you don't need to use these apps (and I sincerely hope you never have to) I've found these solo travellers apps, give you a sense of psychological well-being, which is a good place to be in.
TripWhistle (iOS) is an International SOS Emergency App that lets you access more than 70 local emergency numbers – police, fire, and ambulance – in 196 countries – with a single touch. It also shares your location with them which is especially useful in non-English speaking countries or if you are not sure of your whereabouts; making it one of the best apps for solo travel.
My Safetipin (iOS/Android) is a unique travel app that rates the safety quotient of a place basis lighting and transportation conditions, population and 9 other such parameters. Features like 'Stay with Me' and 'Call Me' and 'Call Back' can be programmed as pre-emptive measures. This app for solo trips is perfect as it has can be set to 'SOS' wherein a notification and loud noise on your friends' phones will alert them, in case of any emergency.
My dependable translation app for solo trip
Language can be a barrier, but not when you have an interpreter at hand. Plus, seeing how addicted everyone is to their screens, consider this travel app a great way to make new friends.
Google Translator (iOS/Android)is one of the best apps for solo travel especially in countries where even the signs are non-English. Not only can you type and translate, but the built in camera also lets you decode local signs if you just hold your phone up to it.l
Solo traveller apps for those seeking cheap or last-minute deals, or just help getting around
If you think this is just a bunch of travel apps that help you navigate your way around the city, then prepare to be surprised.
Mend is the solo traveller's app for people travelling to recover from a heart-break. Part-guide, part-therapist, Mend is your friend, philosopher and guide. It helps you discover everything about the city, and maybe even yourself, from quiet places to cry in to the busiest places to lose yourself in to the best trips to take around the world. Of course, it's still a handy travel app even if you're not going through a break-up.
Hopper is the best app for solo travel if your schedule is flexible. The app works by analysing billions of flights to help you find the best deals and the best times to fly – saving you up to 40% at times. I really love its colour coded calendar which highlights the cheapest dates of the month. If you do have a fixed schedule, the "Watch a Flight" option helps you grab the lowest price for it.
TripIt is a handy little travel planner that scans all your emails and transforms them into a master itinerary, so that you have everything in one place. Life made so simple by this handy travel app! With so many things to handle during a trip, fortunately this one takes a load off you.
Loneliness-buster apps or what I call "Find a Friend" apps
Solo travel is the best way to discover yourself. But how much of your own company can you enjoy? Sometimes, it's just nice to meet someone like-minded. It doesn't matter if they're local or fellow travellers like you. You can always find them here with these companion apps for solo trips.
Tourlina is one of the best apps for solo travel, especially if you're a woman. It scouts your travel location to put you in touch with other women who have similar interests and itineraries. You can start chatting and even plan trips together (which can be cost-saving). It's kind of like the Tinder of finding friends minus all the dating innuendos.
Tinder (did we just say Tinder???) is also changing its avatar from a dating app to a social networking app. More and more solo travellers are using this to connect with local people for companionship and local insights. As long as you clarify things and make your intentions obvious at the start, you're in good hands.
Localeur is a smart and well-thought of travel app that helps you unearth the truly unique and authentic places from the bunch of popular and famous sights that are overhyped. The best part is, these valuable tips are provided by people living in that city! I've found some truly amazing and authentic experiences using this app and suggest you should do too, if you're the un-touristy kinds.
These apps have made my life so easy that I rarely even do much research on the city or country I'm visiting. Just make sure that your phone is fully charged and carry a charger with you as most of these apps require location settings to be on.
I also suggest you get a Thomas Cook Borderless Prepaid Card. You can load up to eight different currencies on it and can easily top it up through the Thomas Cook app. Another way to make female solo travel convenient!
Safe travels!
Shraddha Sharma
Solo woman traveller for life .
Recommended read: Let Thomas Cook help you with Your Travel Goals