10 Best Getaways to Take a Break From Your Monotonous Life
You're bored of your exhausting work schedule. If you exert more, you will end up affecting both your health and work. Of course, even your personal life. You realise it's about time for an escapade, a much-needed break from your monotonous routine. What do you do then? You travel, dear reader. Visiting a new place, solo or with a group will give you that desired break. Let us help you choose the best getaways.
Best getaways to take that much-needed break
1. Palakkad, Kerala
Palakkad is a small town situated in the foothills of Western Ghats and boasts of exotic flora and fauna. It is a town that has somehow managed to retain its old charm and a slow-moving lifestyle. It is famous for the signature Ayurvedic treatments, and its awe-inspiring scenic beauty.
Palakkad is situated at a distance of 62 km from the Coimbatore airport and sits on the border of Kerala and Tamil Nadu. Palakkad is surrounded by green mystic hills and possesses one of the largest nature reserves in the country that will give you a nice experience and refresh your mind and soul.
Also Read: Top 30 things to do in Kerala
2. Jim Corbett National Park, Uttarakhand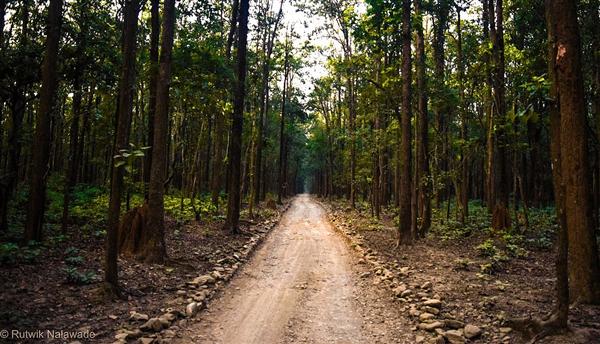 Situated in the foothills of the Kumaon Range of the Himalayas, Corbett was India's first National Park, set up in the year 1935. Being 8 hours away from Delhi, this is also one of the perfect weekend getaways for the corporate employees.
They can travel on a Friday night and return to work on a Monday morning with new-found energy and enthusiasm. Anyone who has read Rupyard Kipling's The Jungle Book would instantly connect to the world of Mowgli, Bagheera and Baloo.
Corbett is one of the largest tiger reserves of India and is one of the best places to get a sight of these mighty beasts. A safari through the park, and you would definitely have made an acquaintance with the likes of deer, wild boars, crocodiles, and elephants. Take a train to the Ramnagar station, and enjoy your break sighting wild animals. Corbett lies in Uttaranchal which also makes it a perfect hideout from the scorching summers of the plains.
You can enjoy Corbett Safari with our Uttarakhand tour packages.
3. Port Blair, Andaman and Nicobar Islands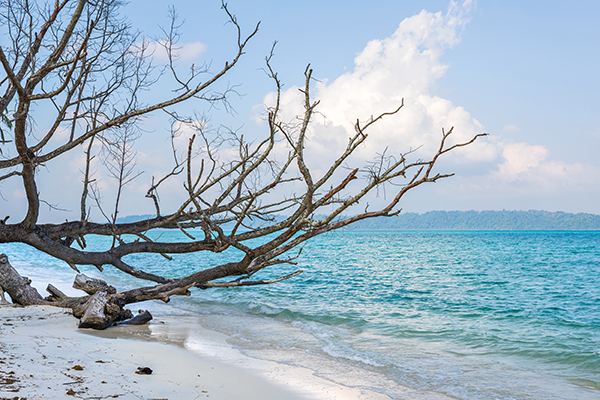 The capital of mesmerizing islands of Andaman and Nicobar is known for its natural beauty and refreshing atmosphere. Port Blair boasts of beautiful beaches, mangrove forests, tropical flora, and provides ample opportunities for bird watching and water sports.
You could spend your time swimming, snorkelling, sunbathing, or just relaxing under the beautiful palm trees. Head to Port Blair and explore the only dormant volcano of India and find a new perspective on life post-vacation.
Andaman tour packages are hands down the most popular among tourists.
4. Khajuraho, Madhya Pradesh – One of the best getaways to take a break
Khajuraho is famous for its temples and their intricately carved interiors and exteriors. With rich architectural designs and erotic sculptures, the temples are a magnificent work of art. Khajuraho has been declared as a World Heritage Site by the UNESCO.
Take a break from work and board a flight to Khajuraho, and spend your days immersed in ancient beauty. What makes Khajuraho special is its accessibility from cities like Delhi, Jaipur, Mumbai, Agra, and Gwalior. The place will certainly provide the much-needed break from the standard routine and work-related atmosphere.
Our Madhya Pradesh tour packages will acquaint you with the beauty of the ancient architecture of India.
5. Darjeeling, West Bengal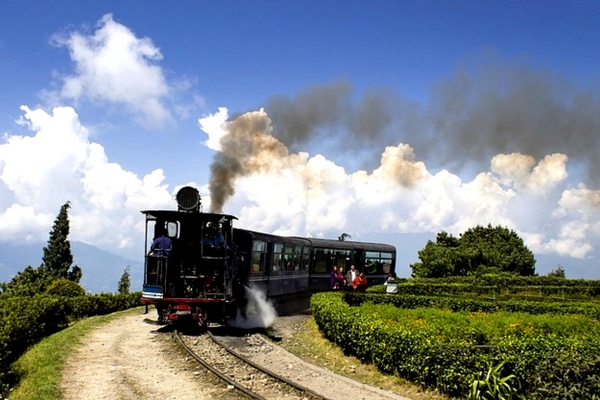 Sitting at a height of 2,134 meters, Darjeeling offers you the perfect opportunity to spend your days staring at the snow-clad peaks of the Himalayas. The scenic beauty is unparalleled and makes you want to stay there forever. Darjeeling is situated at a distance of 67 km from the Bagdogra airport. Darjeeling is also one of the best getaways well within the reach of Bhutan and Sikkim so you can combine your trip with any of the two and make the best out of your trip.
6. Agatti Island, Lakshadweep – one of the best getaways for couples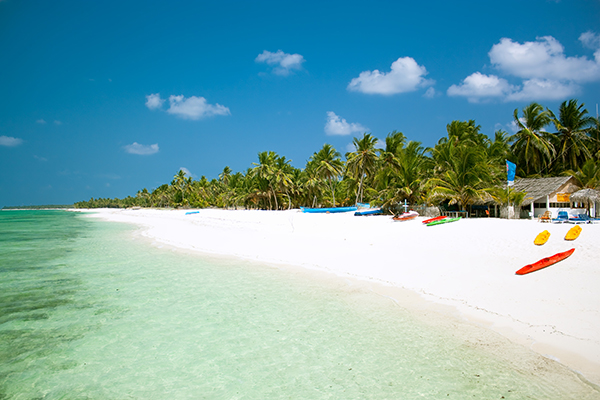 Agatti is a 5.6 km long island, and one of the only 10 islands of Lakshadweep that have been inhabited by the human population. Visitors have to obtain a permit from the Lakshadweep Administration before entering the island, but the beauty is worth all the hassle and official processes.
It's only a half-an-hour long flight away from Cochin. The landing of Air India's 42-seater flight on one of the most unique airstrips of the world makes the experience only memorable.
7. Puducherry, Chennai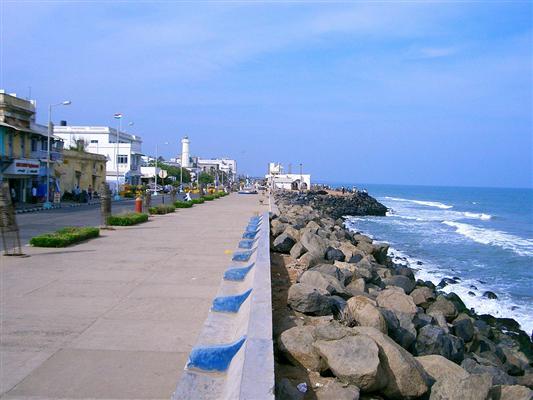 Puducherry is a former French colony in Chennai, nestled between lush greens and the Bay of Bengal. It is also known as The French Riviera of the east. Enjoy delicious French food in the quiet cafes, or take a walk along the beach, and relax.
Do not forget to visit Auroville and the amazing restaurants of the French Quarters. Cycling through the lanes of this small Union Territory will give you a cherishing experience.
8. Alleppey, Kerala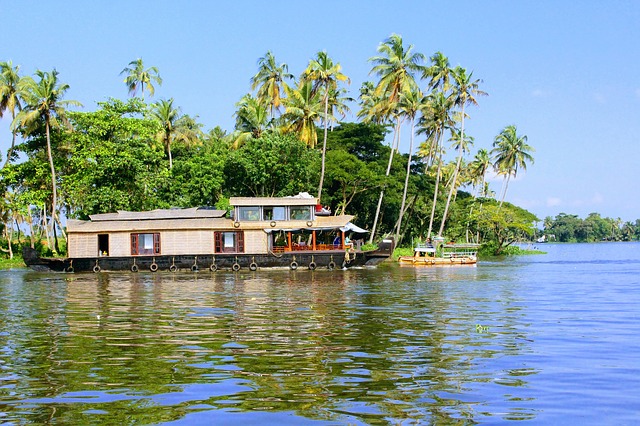 The town of Alleppey is also known as Alappuzha. The town is synonymous to spectacular backwaters and boasts of the kind of scenic beauty that will leave you at lack of words. The small town is situated at a distance of only 54 km from the Kochi airport. Alleppey is famous for its backwaters and lovely houseboats. A vacation spent at this place is an experience of a lifetime.
Also Read: Kerala Backwaters – Top 6 Places To Enjoy A Blissful Backwater Tour
9. Khajjiar, Himachal Pradesh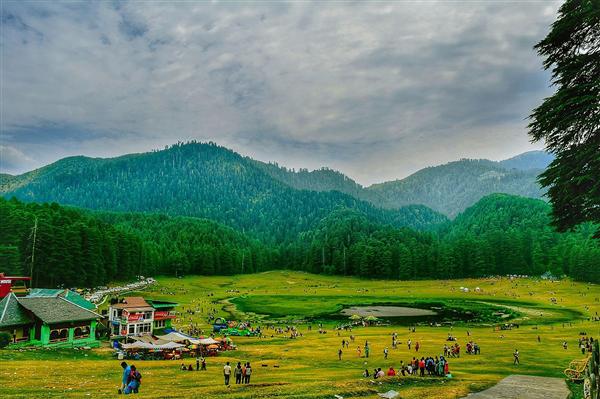 Khajjiar is a tiny hill station situated in the Chamba district of Himachal Pradesh. This hill station is also known as 'Mini Switzerland'. Take a walk through the thick pine forests of Khajjiar, breathe in the fresh air, and forget about all the hassles of life. You can easily reach Khajjiar from the Dharamshala airport.
10. Imphal, Manipur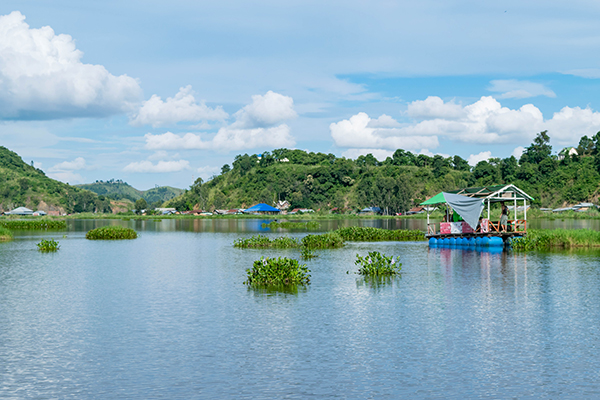 Spend a vacation in the beautiful town of Imphal, and let your eyes feast on the breath-taking scenic beauty. Imphal isn't as popular as other tourist destinations, and maybe that is why it's wondrous beauty remains undisturbed. All you need is to get to Imphal to lose yourself in the magical beauty of this fairy-tale land.
Traveling is the best solution to kill the mundanity of your routine life and feel alive all over again; and once you are back from your vacation armed with more openness towards life, your enthusiasm for your regular life heightens, you find more creativity & inspiration and life is never the same again. When are you taking your next break?
Summary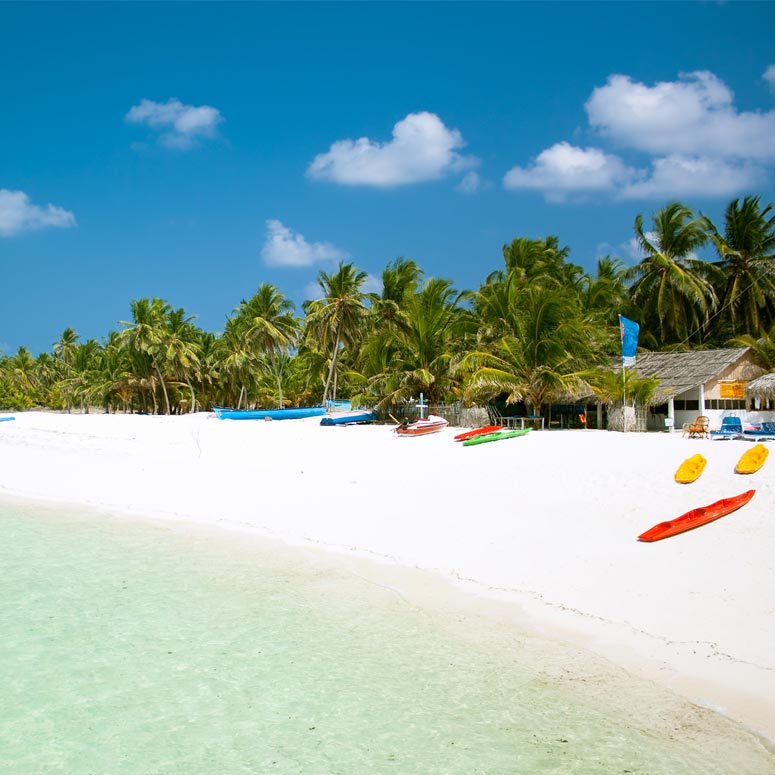 Article Name
10 Best Getaways to Take a Break From Your Monotonous Life
Description
Visiting a new place, solo or with a group will give you that desired break. Let us help you choose the best getaways for your next holiday.