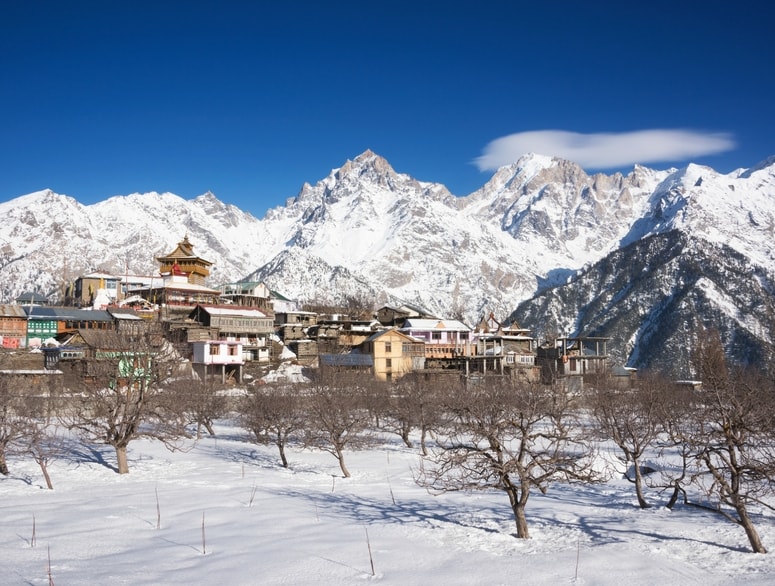 The summer heat and humidity in India is intolerable, but the hill stations in North India come to your rescue welcoming you with incredible landscapes set against stunning backdrops and a cold climate all the way through. The hill stations in India, particularly the ones in Uttarakhand and Himachal Pradesh are certainly a treat to the senses. Here are some of the places that are sure to astound you!
Beautiful hill stations in North India
1. Manali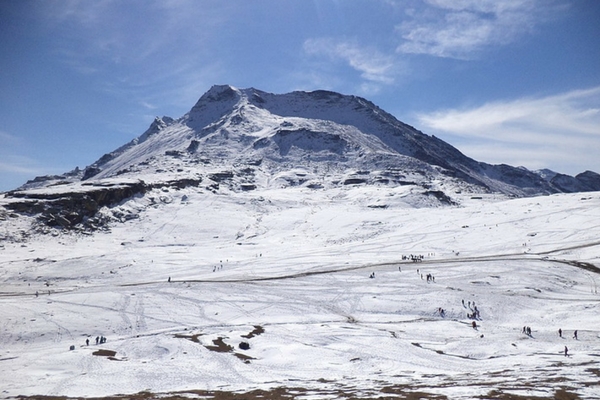 There are many things to do in Manali, which is fondly known as the Valley of the Gods. Whether you are an adventure and sports enthusiast or love calm and tranquil surroundings, Manali has something for everyone. Located at the northern end of the Kullu Valley, in between the mountains of Himachal Pradesh, it is the most stunning hill station that is at an altitude of 2,050m. The natural scenic beauty, culture and snow-capped mountains are sure to enthral you and hypnotise you no end. Visiting this place will make you realise why it is termed as such a major attraction in the Himachal tour packages.
2. Gulmarg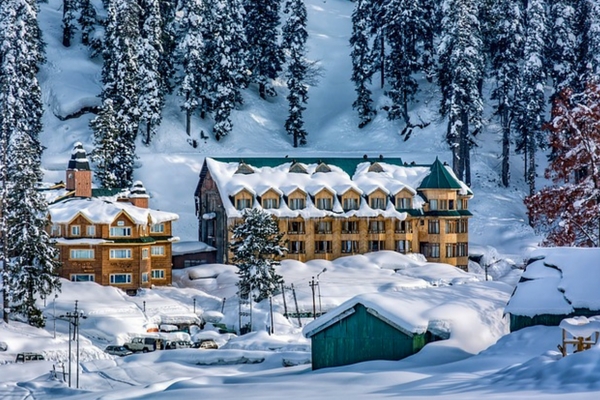 Set at an altitude of 2,730m, Gulmarg is a hill town that is engulfed by deep ravines, meadows, snow-capped peaks, lush hills and serene valleys. If you are not afraid to try something adventurous, you can even indulge in some skiing that is a popular winter sport here.
3. Shimla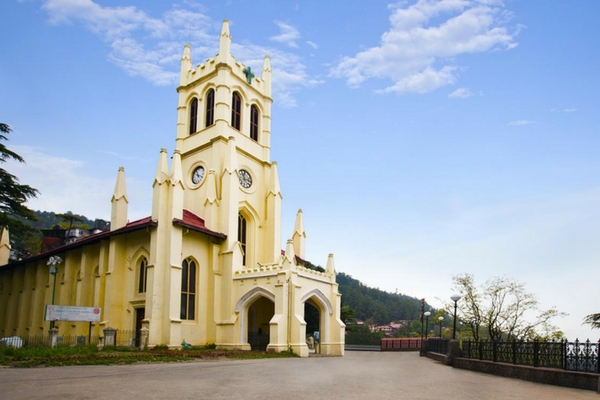 With the hill stations in Himachal Pradesh being such beauties, why should the capital of the state be left far behind? Set against oak, deodar and pine forests, Shimla makes for one fascinating sight! While you are there, you can check out the Chadwick Falls, The Ridge, Mall Road, Christ Church and Jaku Hill. Shimla tourism is always at an all time high so you get to know about the best attractions and places to stay no matter when you plan to visit.
4. Nainital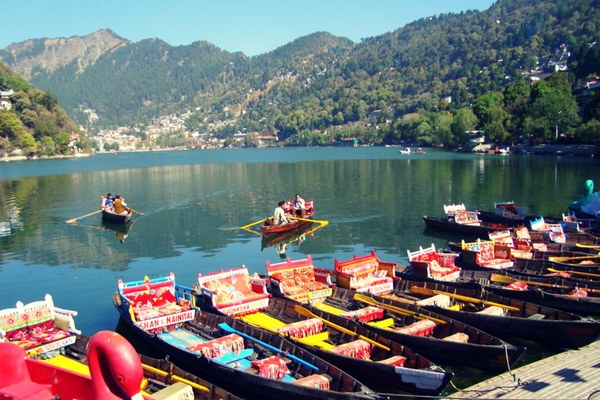 Nainital is a heaven on earth. Well recognised as the Lake District of India, it is one of the best places to beat the heat in the scorching summer. With ancient temples and jaw dropping sceneries to its credit, you can also check out the Jim Corbett National Park which is the oldest national park in India and indulge in exploring caves and boating activities.
5. Kasol – One of the most beautiful hill stations in North India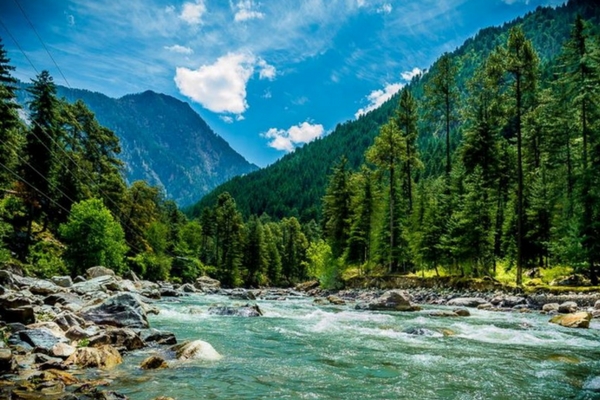 The ideal backpacker's destination, Kasol is a suburb set on the banks of the river Parvati. There are many places to visit in Kasol such as the Malana Village, Parvati River and Tirthan Valley while you can also choose to sip a cuppa and laze around in this secluded heaven.
6. Srinagar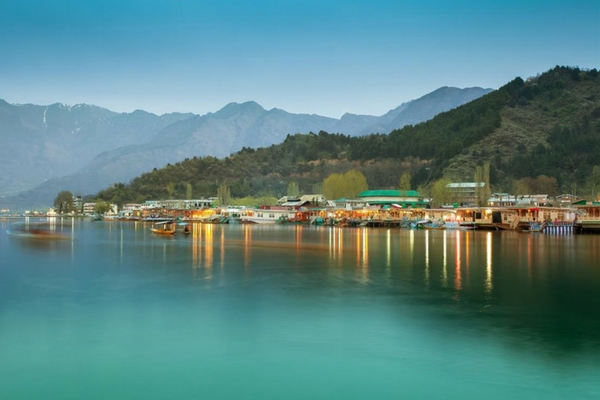 Lying on the banks of the river Jhelum, Srinagar is certainly a beauty owing to its lovely houseboats, historic gardens, wandering rivers and impeccable climate. The place boasts of the largest tulip garden in Asia and while here, you can visit the Dachigam Wildlife Sanctuary, Dal Lake, Amarnath Cave, Wular Lake, Jama Masjid and the Mughal Gardens.
7. Mussoorie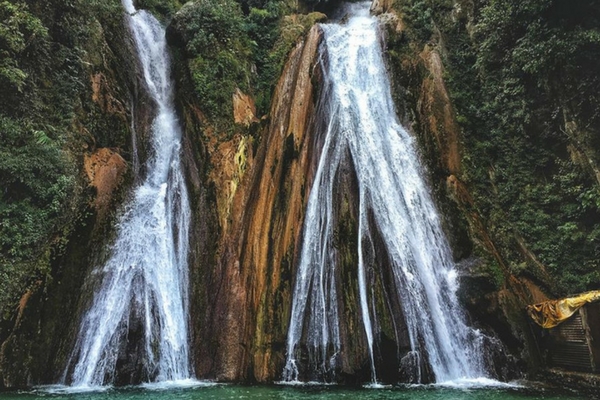 Mussoorie is a sight to behold! Almost everyone has heard of it and it is on every traveller's wish list when exploring the top hill stations in North India. It is way up, above the mountains of Garhwal and on top of a horseshoe crest. You will certainly be in for a treat as you check out the spectacular view of the majestic Himalayas and the Doon Valley.
8. Almora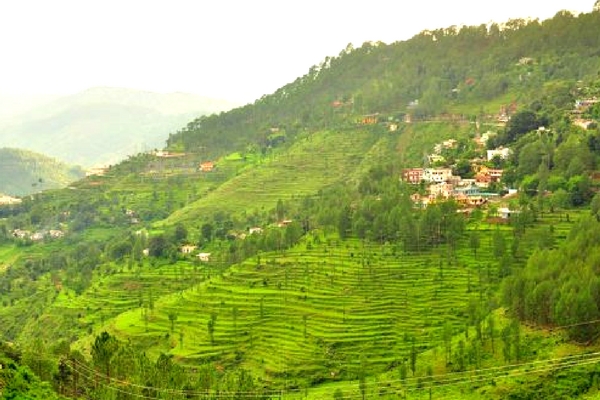 If you are on a budget and looking to cut down on the costs but at the same time experience adventure and tranquillity that is synonymous with hill stations, you need to head to Almora. It is the least expensive hill station in India. Set at an elevation of 1,651m, it is famous for its rich cultural heritage and spectacular views of the Himalayas. While there, you can also discover the Binsar Wildlife Sanctuary, the Nanda Devi Temple, the Chitai Temple and the Almora Fort.
9. Haldwani – A lesser know yet among the best hill stations in North India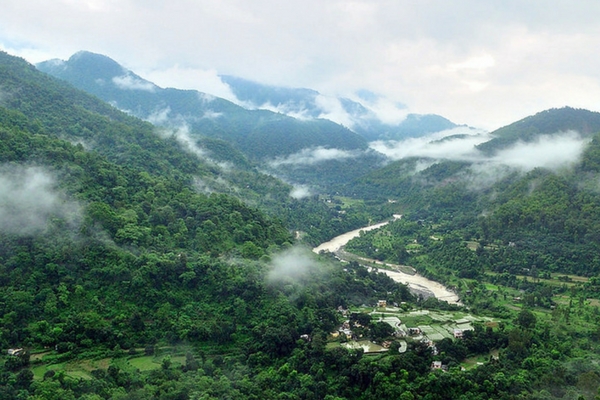 If you are looking for a laid back vibe that is accompanied by panoramic views, Haldwani is the hill station for you. It comes replete with a rich culture and history. Those interested in hiking, photography and trekking will surely have a great time here.
10. Palampur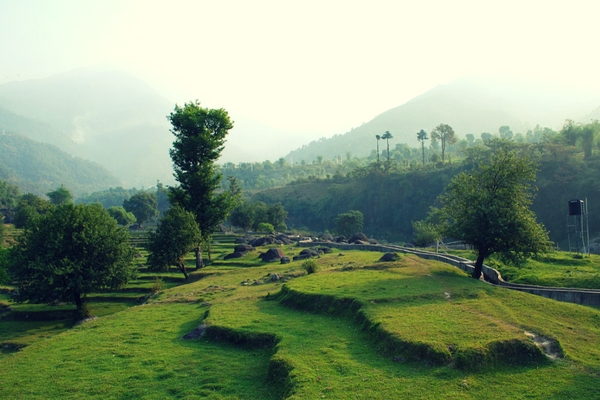 Palampur is one of the most visited hill stations in Himachal Pradesh. It is home to a variety of water bodies, streams and brooks which is a reason tea plantations flourish here. You will also find many treks organised while paragliding activities are also held here. It is the ideal getaway for the summers and the deodar trees found here, which are the tallest in the country will certainly provide ample amount of shade and a cool atmosphere throughout.
Himachal Pradesh tourism has indeed come a long way although it didn't have to do much with such stunning and majestic hill stations to its credit. No matter what the weather or season, it should not get in the way of having a great vacation with friends and family. So the next time the summer heat gets in the way of your fun, remember to head to the hill stations in North India with India holiday packages from Thomas Cook where the scenic beauty is waiting to mesmerise you!
Summary
Article Name
10 Most Beautiful Hill Stations in North India
Description
Hill stations in North India come to your rescue welcoming you with incredible landscapes set against stunning backdrops and a cold climate.
Author Name
Publisher Name
Publisher Logo