10 Offbeat Places To See In Bhutan That You Might Be Yet To Explore
Bhutan is a serene Buddhist kingdom set in the lap of the eastern side of the Himalayas. Maybe you have already visited this beautiful country or maybe it has caught your attention while you are scouring through peaceful destinations for a quick getaway from the monotony of life. Bhutan has served amongst the best when hunting for the right destinations. While for the ones who may have visited the place already, and the aspirants who may have found of the more popular spots, Bhutan has so much to explore that you are sure to miss out on experiencing its true tranquillity. Here's a list of such unexplored places to see in Bhutan that I think will add a beauty spot to your excursion.
Places to see in Bhutan
1. Phobjikha Valley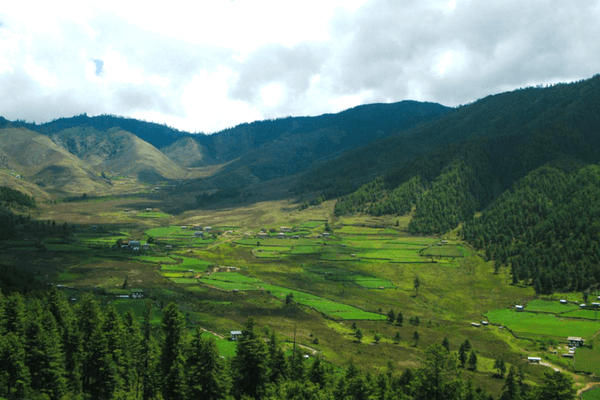 A beautiful icy U-shaped valley, this one is a perfect spot for the true nature lovers, who need to trek to reach there. You will get a sight of the beautiful black-necked cranes if you visit Bhutan during winters. There's also a plethora of wildlife to see here. This spot can certainly add a lot of spark to Bhutan tourism.
2. Haa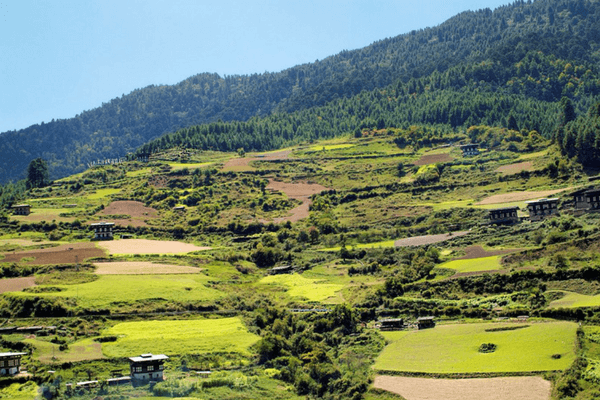 Haa, is amongst the least populated regions in Bhutan. Its' major attraction – the Haa Valley – is known for its steep fall. The region contains one of the protected enviro-friendly areas – Torsa Strict Nature Reserve. Once you are there you will see it for yourself how picturesque the place is. Visit the place on foot to get the best experience. This one is surely amongst the places to visit in Bhutan.
3. Jangtsa Dumtseg Lhakhang
A rare chorten like Buddhist temple in west Bhutan, Jangtsa Dumtseg Lhakhang is located in the Paro valley. This temple has affiliations to many interesting legends that will trigger the imaginative side in you. The architecture of the temple is just laden with a huge collection of many Buddhist paintings and iconography. If you have missed this temple during your last trip to Bhutan or if you are yet to visit the country, do add this on your list of places to see in Bhutan.
4. Lama Tshering Dorji General Shop, Paro
When you are on your trip to Bhutan, whether you're transiting from Thimpu to Paro or Paro to Thimpu, you must drop-in at this little shop that stocks up a variety of eye-catching material. Every material you see here is instilled with spirituality. There are many souvenirs available here for you to take back home.
5. Champaca Café
When you are in Paro, do visit this café. It will certainly live up to your expectations when you just want to sit back and unwind after a long day of sight-seeing. Enjoy a lovely cup of coffee as you munch on to some lip-smacking snacks. Prices are pocket-friendly.
Also Read: Top 20 Things To Do In Bhutan – The Land Of Happiness
6. Philatelic Bureau
The moment I will mention it's a post office, you will be like – "Wait, what?" – Yeah, sounds nothing like interesting, but hang on – wait for it – at this post office you can get personalised stamps! Just make sure you are carrying a hi-res photograph of you or if you can take an instant snap right there, they will print them out for you on a set of stamps in just a few minutes. Plus, you can even buy post cards for your loved ones to take back home; if you are a stamp collector, then this place is a paradise for you.
7. Lheunste
For the lovers of nature, Lheunste is a must go-to place. It is laden with rough mountains, scenic views, lush green forests, and trek worthy cliffs. Lheunste still isn't popular amongst traveller's yet, however, it surely is one of the best places to see in Bhutan.
8. Paro Taktsang- One of the most recommended places to see in Bhutan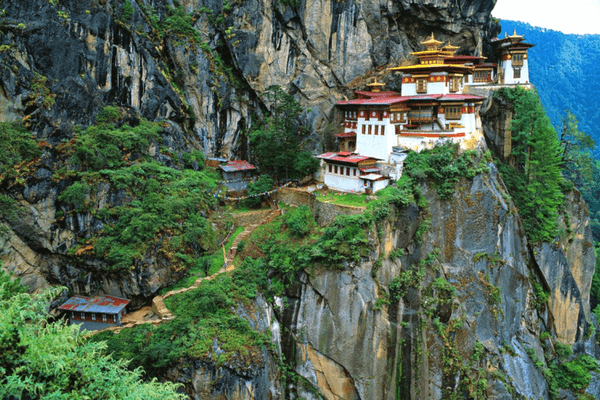 Paro Taktsang, is a monastery set on the tip of high cliff. Also, known as the Tiger's Nest, the only way to get up here is to climb for about 3000 feet from the floor of the valley. Once you get there, it will be worth it with beautiful visuals of the mountains, valleys and gigantic landscapes.
9. National Handloom Development Project
You will find some beautiful handwoven fabrics here. This place is run by the National Women's Association of Bhutan (NWAB). The weaving work is outsourced to nearly 400 village inhabitants who hand-weave traditional fabrics. You will find a plethora of samples to choose from and can also get a knowhow of the process of making the fabric here.
Also Read: How To Reach Bhutan From India
10. Kila Nunnery
Known as the oldest in Bhutan, Kila Nunnery is a definite go-to place for its architecture and serene ambience. You may even make your visit a little more adventurous by taking a hike that begins from Cheri La, and passes through dense forests, prayer flags and chortens.
Whether you missed out on exploring these places to see in Bhutan or you are yet to go there, please do share your comments about what you think of these places. Or are you already packing bags for your Bhutan holidays?
Summary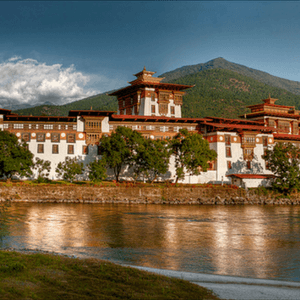 Article Name
10 Offbeat Places To See in Bhutan That You Might Be Yet To Explore
Description
Bhutan,a serene Buddhist kingdom in the lap of the eastern side of the Himalayas has a lot to offer. Here's a list of unexplored places to see in Bhutan.
Author Name
Publisher Name
Publisher Logo