12 places to let the photographer in you run wild!
Our world is full of amazing landscapes, to be seen in person & witness their true beauty. These serene locations will definitely leave you spellbound and wanting to capture the moment to remember a lifetime. With the whole world at your disposal with countless breath-taking views to behold, you definitely won't be able to experience them all. To make things easier, we've compiled a list of places to visit across the globe to delight the photographer in you.
Must Visit Places for Photographer
Maldives:
Maldives tourism grants you access to golden beaches, blue waters and stunning sunsets. Whether you have just started photography or you've been at it for years, this place definitely won't disappoint you!
Sahara:
Bring out the photographer in you as you're dwarfed by the majestic sand dunes of the great Sahara!
Banff National Park:
The waters here are still and clear enough for you to capture the mighty mountains' reflections and still make them look detailed and crisp; the perfect destination for any shutterbug.
Ladakh:
This Indian paradise gives you clear blue skies that brilliantly light up the majestic Himalayas surrounding it. If your spouse is as interested in photography as you, choose one of the best Ladakh honeymoon packages and make it a trip to remember!
African Serengeti:
Everything from the stunning open lands to the countless species of wildlife, the African Serengeti will give you many options to capture this beautiful ecosystem in all its natural glory.
Egypt:
The three major pyramids are the perfect subject for the photographer in you. No matter which angle you capture them from, they simply look amazing!
Brazil:
Brazil packages for tourists take you around the country's most iconic landmarks but the most remarkable one amongst them is the Christ the Redeemer statue. While the statue itself is majestic by itself, the view from the top will definitely take your breath away!
Suggested Read : 3 Reasons Why You Must Visit the Rio Carnival This February
Easter Islands:
This famous island will give you 800+ subjects to serve as the centrepiece of your pictures. If those aren't enough, the stunning landscape and blue waves will do the trick.
Bali: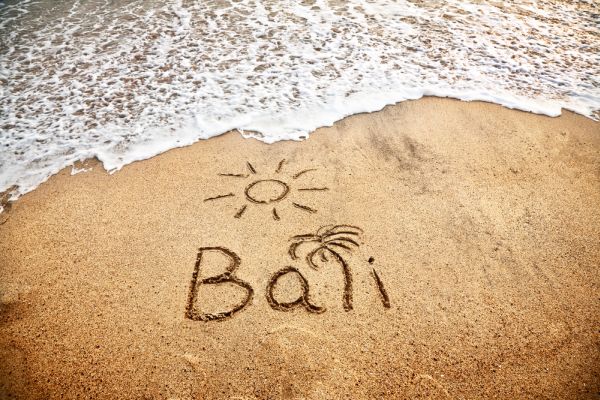 Pristine blue waters, countless Buddha statues and a landscape that will leave you speechless, Bali is unequivocally one of the most beautiful places in the world.
Iceland:
Imagine lakes so calm and peaceful, they act as gigantic mirrors that perfectly reflect the clear blue sky and snow-capped mountains. Iceland will give you the chance to capture sceneries that will be perfect in your travel diary
Machu Picchu:
Sitting high among the clouds, the ancient city of Machu Picchu gives you countless subjects & breath-taking views to capture. Whether you are a professional or a beginner, capturing this picturesque city is as easy as pressing the shutter button!
Yosemite National Park:
Imagine stepping foot into a dense forest which sits snug among massive cliffs and has clear waters flowing through it. This is the world you can capture while making your way through Yosemite National Park. This place is so scenic, people often get lost in its beauty the moment they reach it.
If the above list has got you wondering where your camera and passport are, then we've achieved our goal of inducing wanderlust in you. Know of any other stunning places that will make you grab your camera and set off? Let us know in the comments below.
Summary
Article Name
12 Places to Let The Photographer in You Run Wild! - Thomas Cook India
Description
Looking for best places to click stunning photographs? Here is a list of places to visit across the globe to delight the photographer in you.
Author Name