20 Fabulous Places To Visit In Ladakh
One of the most serene places in the world, breathtaking Ladakh is a dream holiday destination for many. Right from the lively hamlets around Leh and beautiful monasteries to the flavorful Himalayan cuisine, an enchanting vacation awaits you. Here's a list of best places to visit in Ladakh for a perfect bucket list for your Himalayan escapade.
Top places to visit in Ladakh
1. Greet the Gold Buddha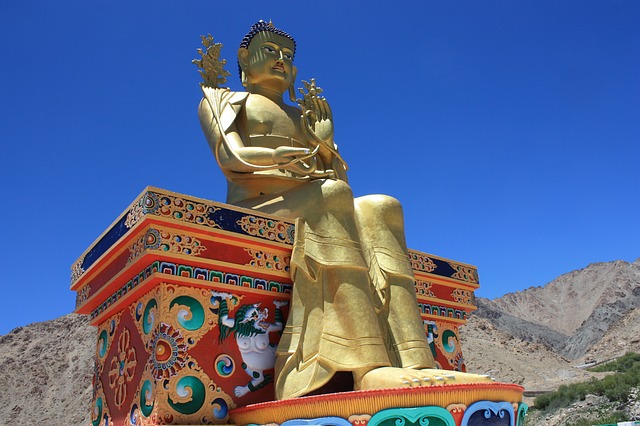 Fascinated by a towering statue of Buddha fashioned out of pure gold? Who wouldn't be! The Tsemo Gompa makes one of the most interesting places to visit in Ladakh. A short hike shall take you to the hilltop statue.
2. Head to Shey Monastery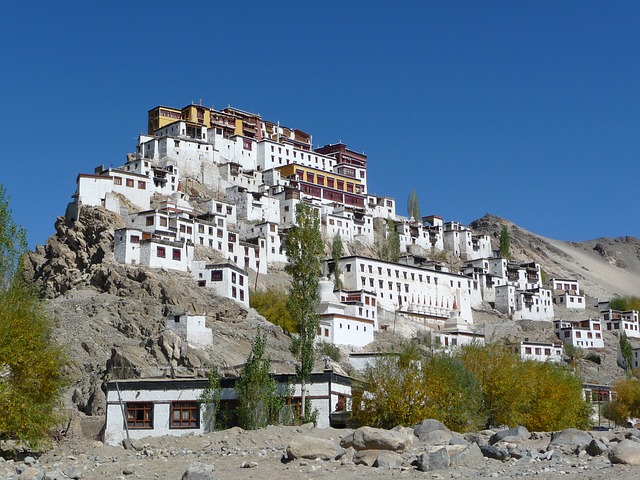 A stone's throw away from Leh, this Monastery is the postcard perfect place with fluttering holy flags and intricate carvings. Take in the history of the place as you tour the premises and gaze upon the Buddhist inscriptions.
3. Slurp these soups
There's nothing quite like a great soup to tame the Ladakh weather! Thukpa is essentially a soup festooned with a blend of herbs and local spices that offer it a unique taste. Thenktuk is also a must-try in Leh's Chopsticks Noodle Bar or the Tibetan Kitchen as it's quite similar to the Thukpa with the addition of noodles.
4. Trek to Drang-Drung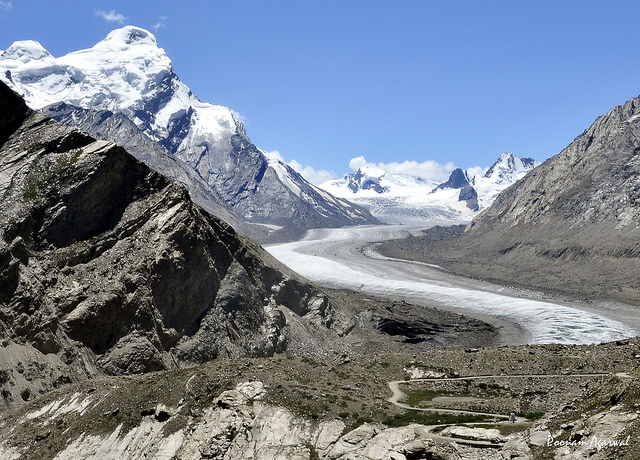 If you love a hair-raising adventure, then trek to the Drang-Drung glacier. A part of the Zanskar Range, this looks like an extensively long frozen river that touches snowy cliffs.
5. Explore a Cave Monastery – Among the top places to visit in Ladakh
Lingshed, a stellar cave monastery based in Zanskar Valley which is one of the most impressive places to visit in Ladakh. Beautifully hewn out of rock this has weathered plenty of storms and still stands strong inviting thousands of tourists each year.
6. Sip the Qahwa
A celebrated drink offered at restaurants in Leh's main market, Qahwa certainly brings your palate a new flavour. Graced with saffron as well as cinnamon, it is sure to drive away the hilly chill.
7. Have a Palace Adventure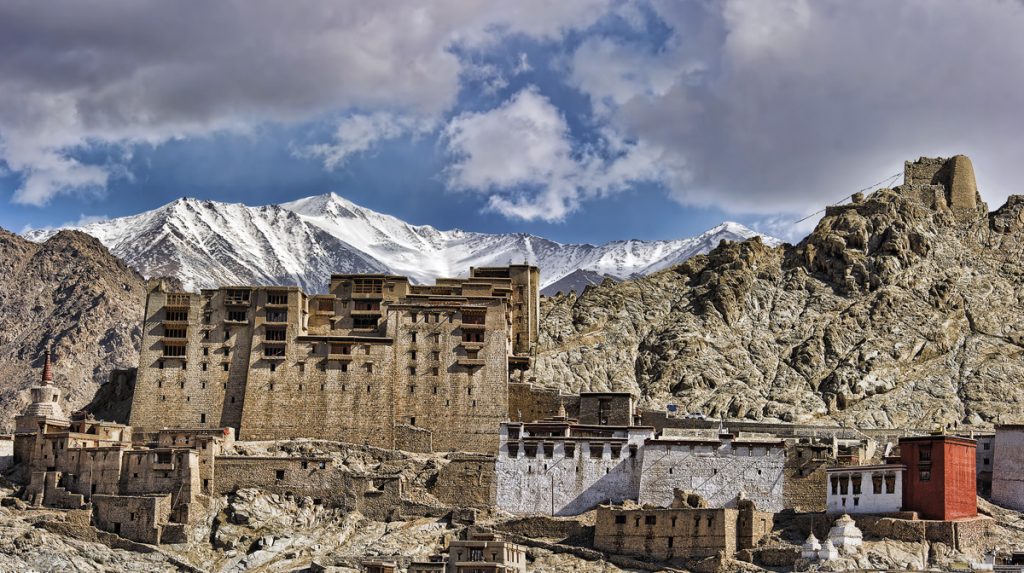 Take your family to the Leh Palace for an imposingly regal sight awaits you. Designed beautifully, the palace boasts of stunning murals, art work and ancient inscriptions that must not be missed when you're on Ladakh packages.
8. Pray at Gurudwara Pathar Sahib
A beautifully designed Gurudwara, Pathar Sahib has an impressive langar. Taste Rajma rice and the day's sweet treat for this food shall warm your heart. Feeding scores of visitors each day, the Gurudwara's kitchens truly do a wonderful job making them a must visit.
Recommended Read – 10 Secrets you didn't know about Ladakh
9. Spot Northern Beasts
Home to some elusive fauna like wild marmots and blue sheep, the peaks of Ladakh are truly a majestic sight. Take a trek across any of the snowy mountains on a Ladakh map like a Skuru or Khalsar trek and you can catch sight of the Tibetan fox in its natural habitat.
10. Raft across the freezing Zanskar River
If you're a thrill seeker, then Zanskar Valley should lead your list of places to visit in Ladakh. The swift rapids and cool waters shall give you a great endorphin rush.
11. Try Butter Tea!
A speciality unique to the region, butter tea is something you could sample at a home-stay in Leh. The salmon hued tea can be savoured on your Ladakh trip in the freezing winters.
12. Ride a Yak in Leh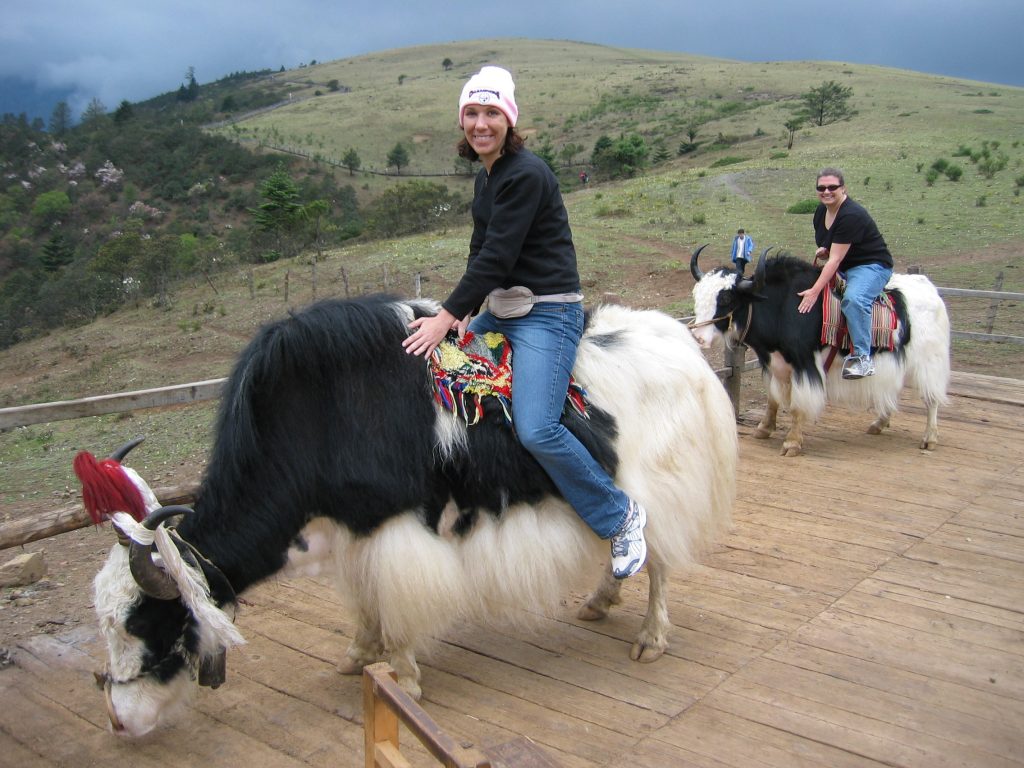 Riding a horse or a camel has been said and done. However, have you ever considered riding a Yak? If you are in Leh, take a special ride on them and make it a once in a life time experience.
Our Ladakh holiday packages will allow you indulge in the rugged beauty of Ladakh.
13. Marvel at the natural wonder of Nubra Valley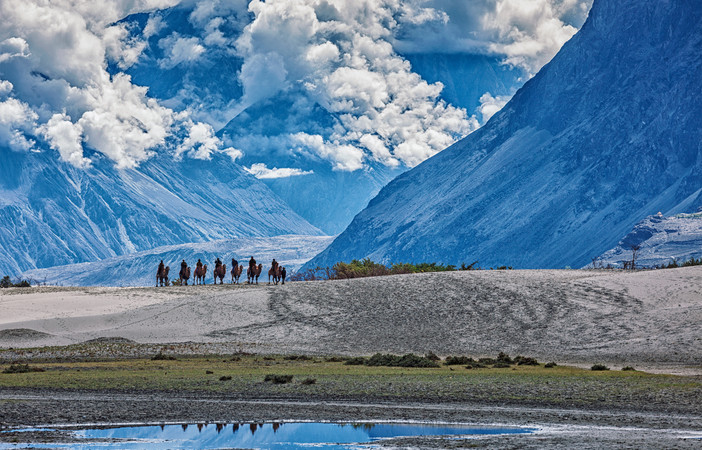 It is nothing short of blasphemy to leave Ladakh without travelling to the pictorial and awe-inspiring Nubra Valley. In a literal contrast, the valley boasts of a cool desert on one hand and lush pastures on the other.
Also Read – Dos and don'ts for your Ladakh Holiday 
14. Mad over Momos
Ladakh welcomes foodies with open arms. Don't forget to try Himalayan momos in eateries like Lamayuru or Gesmo in Leh. They'll be nothing like variations in other parts of the world. Steamed dumplings and lamb momos are a must-have and the highlight of Ladakh tourism.
15. Feast your eyes on Spituk Gompa
Listed high among the recommended places to visit in Ladakh, you must head to Spituk Gompa for the charming art antiques, architecture and conventional festival masks on display. Watch out for the imposing statue of goddess Kali because she only makes an annual debut! The idol is exhibited once during a local festival making it the perfect time for a trip.
16. Make merry in Ladakhi fests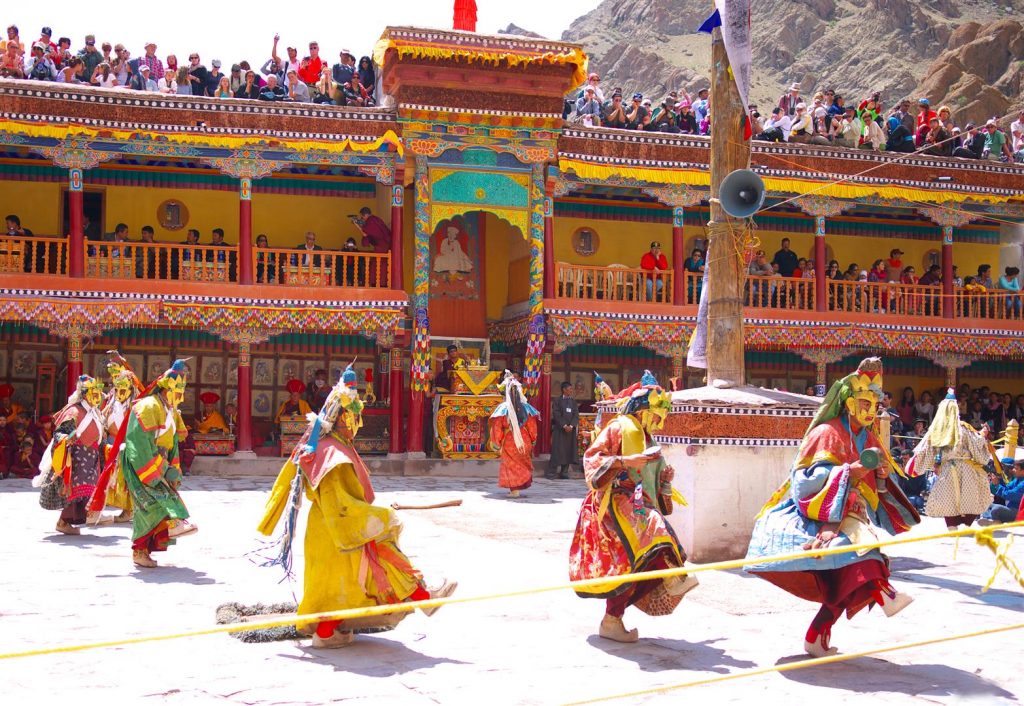 Hosting the legendary Ladakh festival has been quite a tradition that you must enjoy. Plan your holiday during the Spituk fest and you're in for a real treat. The monastery seemingly comes alive with colour and joy along with some enchanting dances by men in masks. Shey Rupla is another festivity you cannot miss for it draws in lots of vacationers each year. Keep your eyes peeled for the remarkable jig performed by people wearing outfits resembling a tiger.
17. Revel in tranquillity at Pangong Lake
Among the most spectacular regions of the Himalayan Mountains is the peaceful Pangong Lake that is best visited for a spot of introspection. Think of sparkling blue waters, merry mountains and just yourself at Pangong Lake. 
18. Chant with the monks
Monasteries like Thiksey rank high on places to visit in Ladakh, for they promise you an inimitable experience. Apart from the stunning build and peaceful vibe, you must breathe in the aura of serenity surrounding these places. Take a moment from your jam-packed holiday itinerary to simply be in awe of such architectural wonders tucked deep within the Himalayas. You can even join the monks in chanting 'Om Mani Padme Hum' and feel one with the echoes resounding in the mountains.
19. Discover the roots of Buddhism
If you're fascinated by theology, then make a beeline for Matho Monastery. It offers you a glimpse into diverse rites and cultural practices suggested in Buddhism.
20. Try Tingmos and Chhurpi
Leh's food markets are teeming with cosy eateries like Tingmo at Thongsal serving up piping tigmos. Dip this steamed bun into a savoury stew and dig right in! Chhurpi is another speciality that you have to try when you're looking for things to do in Ladakh, as it is quite simply Yak's cheese!
If you are interested in planning a trip to Ladakh, take a look at our best Ladakh holiday packages.
Summary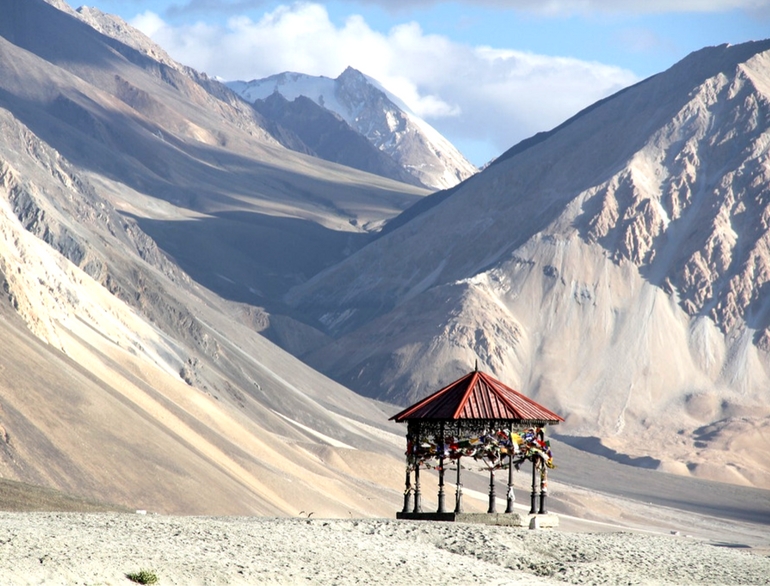 Article Name
20 Fabulous Places to Visit in Ladakh - Thomas Cook India Travel Blog
Description
Here's a list of best places to visit in Ladakh for a perfect bucket list for your Himalayan escapade. You must visit Ladakh once in a lifetime.
Author Name