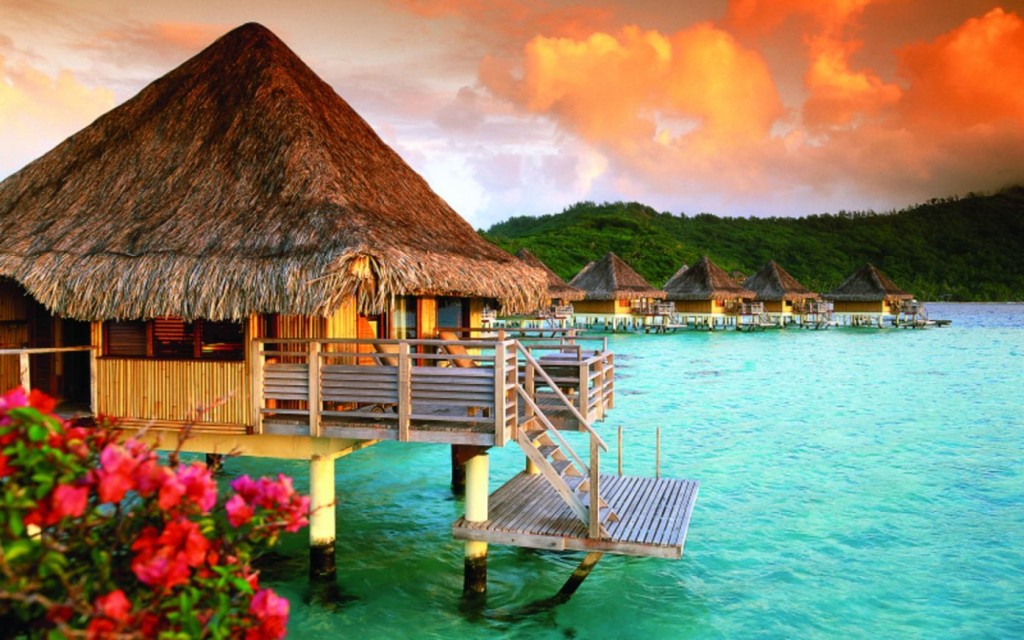 If marriages are made in heaven then they should be celebrated in a heaven-like place.. What better place to enjoy your honeymoon than the Pearl of the Indian Ocean- Sri Lanka? Its variety of cultures, natural landscapes and warm people make it one of the best honeymoon destinations ever.
Here are 5 reasons why you should visit Sri Lanka on your honeymoon:-
Romance by the beachIn sandy toes and salty kisses, the waves will give you a warm hug.  
Bentota is a beautiful beach destination for newlyweds. Sail away through the open sea, hand-in-hand with your beloved; board your very own chartered boat and be mesmerized by the beauty of this coastal town. Fly away like love birds on a breath-taking air tour, witnessing some of the most beautiful sceneries of Sri Lanka.
If you wish to add a little more romance to your relationship, Bentota is perfect for you. Many Sri Lanka honeymoon packages include this city and offer great value for your money.
Hideaway honeymoon destinationsLight the candle of love, whose flame can never be extinguished.
Known as the Little England of Sri Lanka, Nuwara Eliya is a beautiful city situated up in the hill. Sporting a rose-tinted English country village vibe, this town has the best colonial bungalows, well-tended hedgerows and scenic rose gardens. Hold your beloved's hand and explore the misty-mountains; lie down gazing at the stars on a bed of lush green slopes; enjoy the exciting horse races and sports-car hill climbs of the city. With umpteen romantic views and exciting things to do, this city is among the most interesting destinations in Sri Lanka.
Love for mystiqueThe gorgeousness of sacred places is that they bring out the true beauty of your relationship.
Newlyweds who love a little mystery must head to Anuradhapura, the sacred city. The city's true charm is brought out through its majestic remnants. This is the peak of Sri Lankan heritage. The ruins are one of South Asia's most evocative sites. Once here don't forget to visit the Jetavanarama Dagoba and the Abhayagiri Dagoba. These structures comprise of soaring brick towers, ancient pools and crumbling temples built during 1000 years of Anuradhapura's rule over Sri Lanka.
Central HighlandsGet close to nature. Get close to each other.
 Perched on the Central Highland plateau are the Horton plains and the Knuckles Mountain Range. These lands are home to a unique range of flora and fauna, including several endangered species such as the western-purple-faced langur and the Sri Lankan leopard. If you and your better half are lovers of wildlife this place is perfect for you. Once you find yourself here, don't forget to visit the Peak Wilderness Protected Area, the Horton Plains National Park and the Knuckles Conservation Forest.
HabaranaA dream come true experience with the one you want to share it the most.
For couples who dream of enjoying the best of nature along with each other's affection, Habarana packs both of these things perfectly. Go up in a hot air balloon over the Minneriya National Park and get a bird's eye view of the jungle below; make your bond stronger by performing the sacred rituals of the Buddhist Temple; Relax, revive and rejuvenate at the famous Ayurvedic spa here or go on an adventurous safari and explore the wildlife of this city. No matter what activity you pick, it is sure to get the two of you closer.
Sri Lanka, with its irresistible and picture-perfect beauty, looks forward to celebrate your joy of tying the knot. The above are 5 heart-warming reasons why you should book a Sri Lanka package.  Let us know in the comments below whether you would like to travel to Sri Lanka with your spouse or not!