7 Ways Thomas Cook Can Make Your Life Easy
As much as it is fun studying abroad, it is also a test of your survival skills. Figuring out a new place, managing your budget and making time for fun all while studying is an adventure in itself. Your parents and friends can arrange a few things for you but once you go there, you are on your own. Don't worry. With Thomas Cook is on your side, half of your burden is reduced. Thomas Cook's amazing foreign currency app, visa services and foreign currency cards will make your life a lot easier.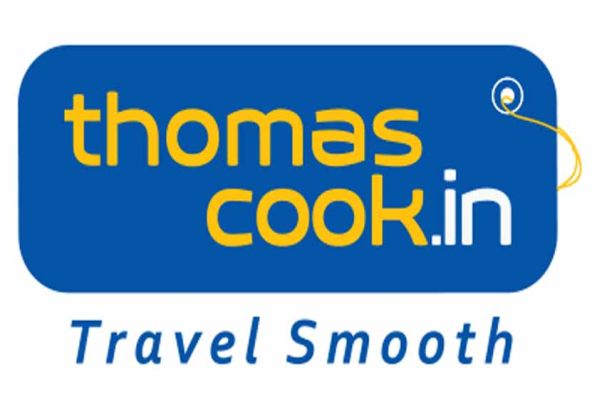 Forget Visa Woes
Issuing visa might be the most daunting task when you have to go abroad. The tedious application process and exasperating interviews might take your excitement away. With Thomas Cook, acquiring a visa becomes a hassle-free process.
Fill out your necessary details on the Thomas Cook Visa page . Submit all your documents online and within a few days, you will have your visa at your doorstep. While your friends will be fretting about getting the visa, you will be sitting at home waiting for your visa to arrive at your doorstep. Also, you have a higher chance of visa approval because of Thomas Cook's expertise in the documentation process.
Managing your finances is easy
Getting good exchange rates might help you to save up a considerable amount of money, every time you go to buy forex or exchange currency. This might seem like a tedious task because of all the tracking and conversions that you have to do. If you are worried about tracking exchange rates to get the best price, then Thomas Cook's app will be at your rescue. Its foreign currency app is India's first app for foreign transactions. You don't have to chase pesky agents or wait at the airport kiosks to exchange your money. With this app, you can buy and sell any currency with just a click.
No need to waste your time on tracking the exchange rates. Just subscribe for rate alerts and get all the latest updates on your app.
Avoid all the hidden extra costs
Every time you withdraw money in a foreign country, you have to pay double transaction charges. The first transaction fee is levied for the card and the other by the vendor i.e. ATM's bank. These charges might appear very minuscule but if you look at the cumulative number, it will add up to a significant amount.
With Thomas Cook's One Currency and Borderless Prepaid cards, the card fee is waived off if you use it at AllPoint ATM network.
Also Read: 8 questions students may ask when they receive their first forex card
Never run out of money
Do thoughts about running out of money in a foreign land haunt you? Do you often think about what you would do in case you don't have any balance amount in your account? With Thomas Cook, you don't need to think about this at all. You can easily transfer the money online in just 4 easy steps. Enter the amount, transaction details, make payment online and complete the KYC. So, whenever you need money, just ping your parents and they can transfer it almost immediately.
Your money is safe and protected
As you will be using your cards at the merchant shops, you will need a card that protects your data and takes care of frauds and theft immediately. Thomas Cook's cards are chip and pin protected that give you enhanced protection against any kind of fraud. The microchip in the card is encrypted and virtually impossible to replicate and will keep all your transactions out of fraud and theft risks.
You can always call up our 24/7 customer service assistance if there's any discrepancy with your card. Our executives will take immediate actions. The cherry on the cake is that you get a backup card to use in case you misplace your card or if it's stolen.
Traveling to different countries? Leave it to us
During your course, you will get a lot of opportunities to volunteer and intern in other countries. At such times, getting a visa and acquiring foreign currency can be a pain. Thomas Cook's efficient visa services and the Borderless Prepaid card will take care of all the necessary preparations.
With Borderless Prepaid card you can load up to 9 currencies and reload the money whenever and wherever you want.
Enjoy some great discounts on travel and stay with Thomas Cook Study Buddy
Getting discounts and offers when you are on a student budget is the world's best feeling. Availing discounts will not only help you to save a considerable amount of money but will also get you some free goodies.
Though you might get some discounts and offers on your student id, Thomas Cook gives you the best offers even before you start your journey. Join Thomas Cook's Study Buddy program and stand a chance to win a laptop on buying forex. We know that you'll be shopping for your trip. To help you with your shopping, Thomas Cook gives you 20% Off on Myntra and 10% Off on Skybags.
Going abroad for studies involves a lot of arrangements. It might seem a little overwhelming at times. Thomas Cook is your go-to a companion for everything when it comes to traveling abroad. With 24/7 assistance and services at your doorstep, you can leave everything to us and just look forward to your studies at your preferred international institute.