70 Hollywood Movies to Inspire Wanderlust in You
Watch these superb Hollywood Travel Movies and get ready to say hello to the world.
For those in love with the world, do not need an excuse for travelling. Even if you do not find love as your motivation, you always need somewhere or other to escape to every now and then just so you can relax and recharge your batteries. While the latter is pure need of a break from the day and night of working like a mule or from the dreaded monotony of our daily lives, it is the former that is the purest of all reasons- simply to explore. Visiting unknown spheres and discovering new places and learning something unique each time, is what that drives you to travel and travel some more. But if you are stuck somewhere and need some true inspiration for your next vacation, movies can help too. So, sit back, relax and watch one of these amazing Hollywood Travel Movies that are sure to give you that much-needed boost to travel some more.
1. Vicky, Christina Barcelona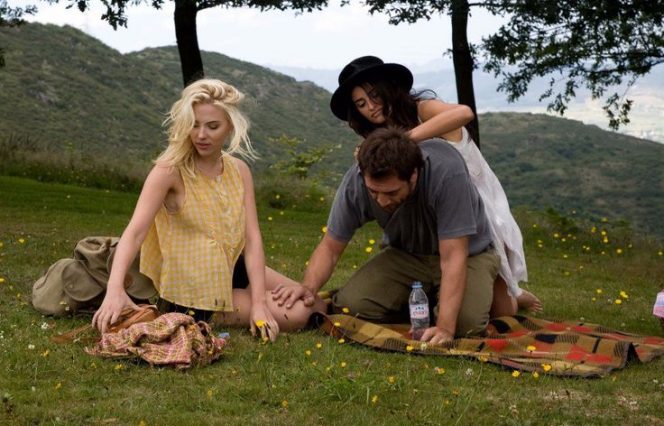 Set in mesmeric environs of Spain, the movie is a coming of age tale of two friends who have an illicit affair with a local artist when on a vacation in the country, unaware of the fact that his ex-wife is about to re-enter the premises. You can see some really fascinating scenes of Spain that will inspire you to go backpacking there.
2. Amélie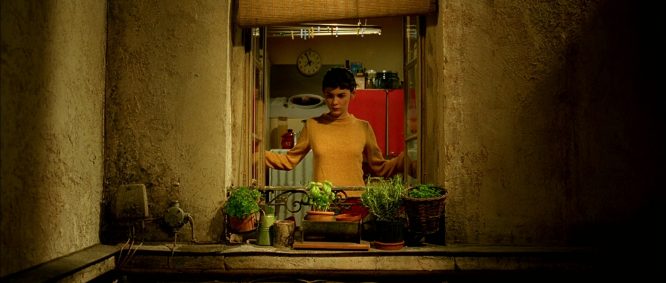 With a plot set up in Paris, this innocent story of a waitress who tries to help people however she can in the hopes to find happiness is something that will leave you wanting to be in Paris right now.
3. The Secret Life of Walter Mitty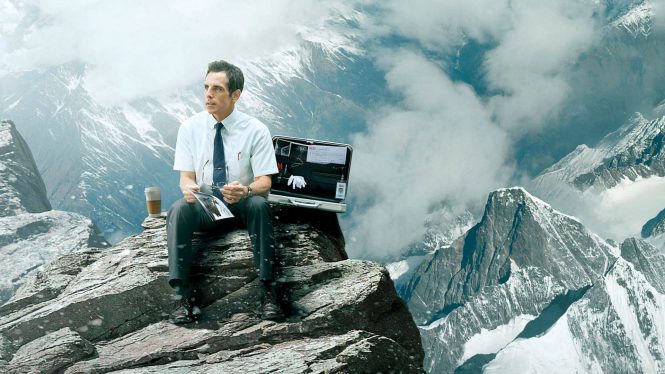 Capturing the beautiful life up North, this movie may not be something that you may immediately like, mainly due to the constant sequences that happen in Dave's mind, but it will surely warm you up to it good when it reaches to the part showing breath-taking Greenland and Iceland Attractions.
4. The Holiday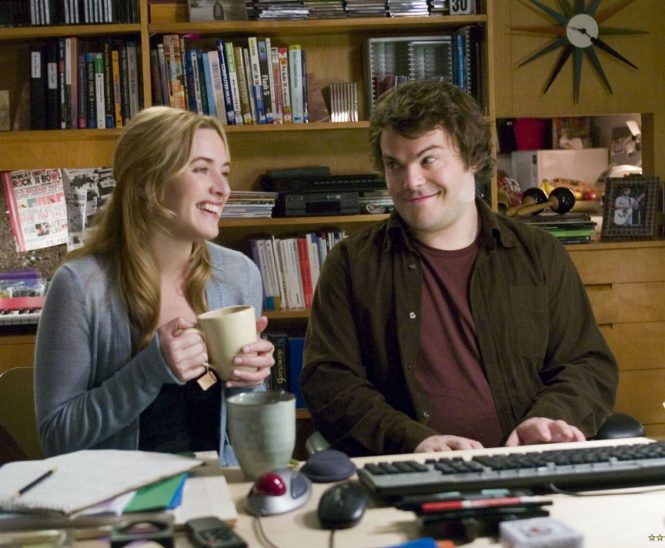 One of the few Hollywood Travel Movies that are so mellow yet vocal, The Holiday speaks of two women caught up in the web of life who exchange their houses in distant lands of Surrey, UK and Los Angeles, the USA to escape it. And the travel is what that completely changes their lives
5. Sisterhood of the Travelling Pants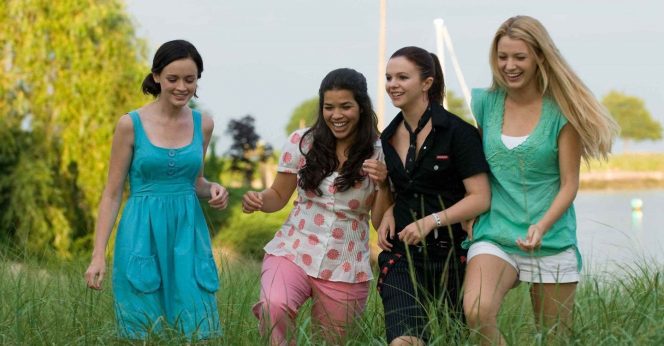 With a strange plot but a good inspiration for travelling nonetheless, the movie is about four girls whose lives take them in different directions. Upset over having to spend summers apart, they find a way to stay connected- by passing on a pair of jeans that fit perfectly and gets them through tough times in life.
6. Up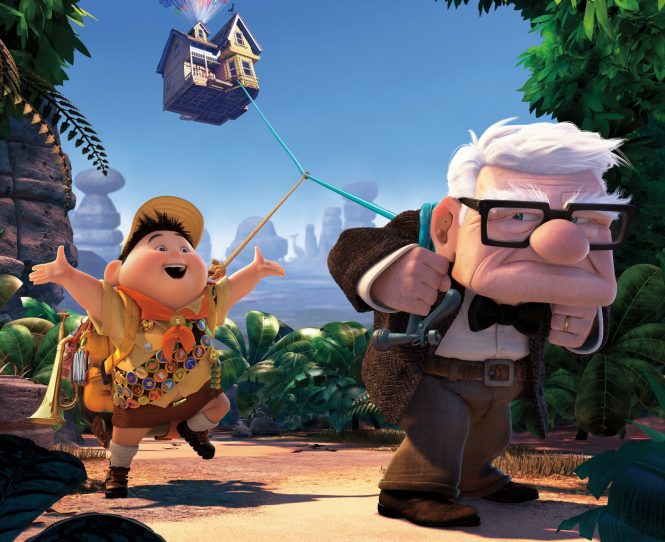 It is surprising to find an animated movie which has its main targeted audience as kids, to be so poignant and refreshing. The movie is an emotional yet funny story of an aged man who flies off his whole house to a scenic falls in North America to commemorate the wish of his loving late wife.
7. Before Series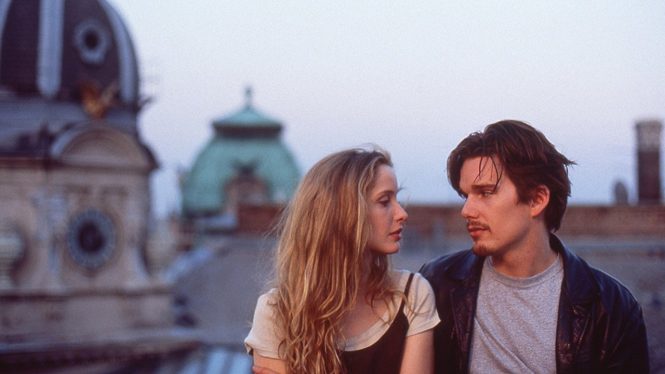 The charming loves story that takes place in three distinct instalments of the movie, it shows some really wonderful images of different places to visit & Things to do in Austria and Vienna, motivating its audience to explore these lovely dimensions.
8. Bucket List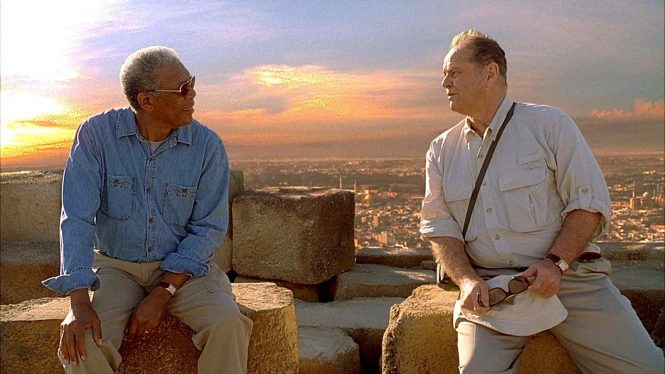 Inspiring you just let go and travel, this sweet Hollywood Travel Movie narrates the tale of two terminally ill patients who break out of their hospital wards to go on a road trip seeing places and doing things they never did before.
9. Wild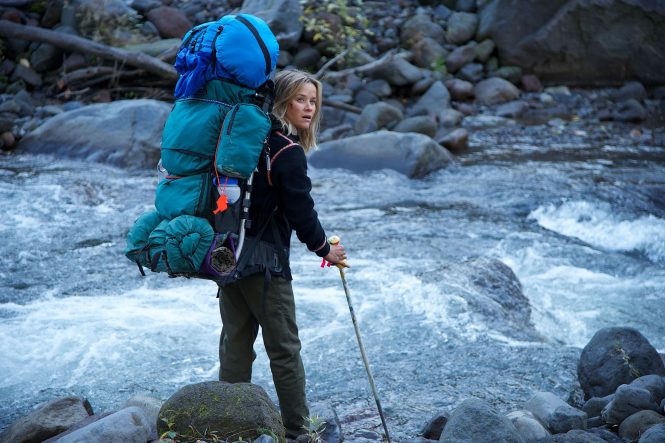 Wild is a great movie based on the memoirs of Cheryl Strayed who set off on a journey of self-discovery and self-healing walking 1,100 miles off Pacific Crest Trail. Providing a stunning display of mountains and deserts, it gives you enough Things to Do in California and Canada.
10. In Bruges
An intriguing story, In Bruges is an unconventional movie for being a travel inspiration film, since it speaks of two hit men who get stuck in Bruges awaiting the orders from their merciless boss. Nevertheless, it gives its audience enough reasons to buy a Belgium Tour Package immediately.
11. The Adventures of Priscilla, Queen of the Deserts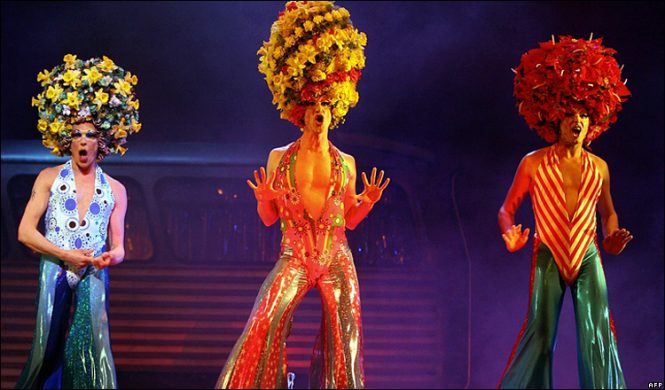 Featuring the story of two drag queens and a transgender, the movie entails their journey through the tough Australian desert, in their iconic lavender school bus called 'Priscilla' to give performances of cabaret in their own distinct style.
12. Under the Tuscan Sun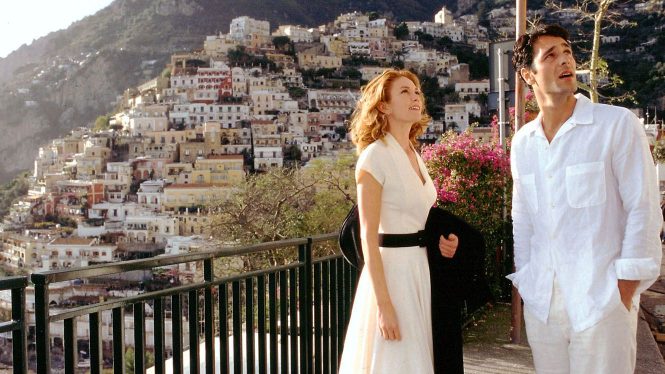 In an attempt to gather the pieces of her life falling apart, a writer in her 30s buys a house in Tuscany as a bet to overcome her depression. Never did she know the decision would give her a second chance at life, and to the audience beautiful Tuscany Attractions, hard to tear off eyes from.
13. Eat, Pray, Love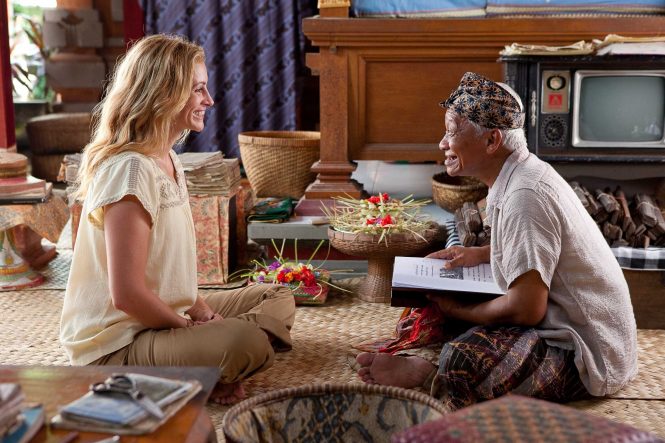 This famous movie, starring Julia Roberts stretching from Italy to India to finally wrap in Bali, is a one that resonates with every kind of traveller- foodie, culture and history fanatic and a sucker for love. You can expect to discover a scintillating gastronomic experience in Italy, learn something deeper about India and be greeted with some exceptional sights of Places to Visit in Bali.
14. Vacation
Maybe not the best movie as far as its script is concerned, but it definitely a super-motivator for a family road trip in the USA. Filled with some hilarious situations and bummers, this movie definitely covers some spectacular USA Attractions from Navajo Bridge to San Francisco and more.
15. Everest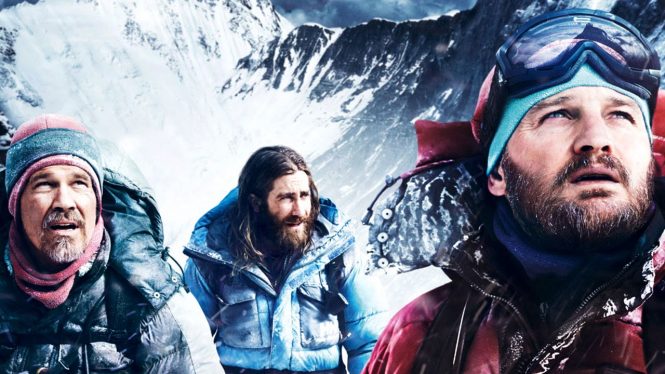 Everest is one Hollywood Travel Movie meant to give every adrenaline junkie travel goals to push their limits. Set in picturesque Nepal, the movie is based on the true story of Everest mountaineering from 1996. You can witness some brilliant scenes of Kathmandu along with monastery and the quaint Tea House at the base camp.
16. The Beach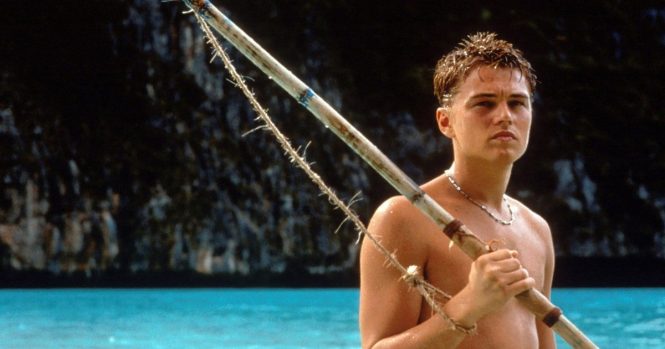 Featuring Leonardo di Caprio, you know you can expect only the best from the movie which shows the protagonist finding a strange map that, as the rumour goes, promises to take him to a solitary beach that's nothing short of a paradise. The movie sketches some truly pristine Places to Visit in Thailand such as beaches like Maya Bay.
17. Midnight in Paris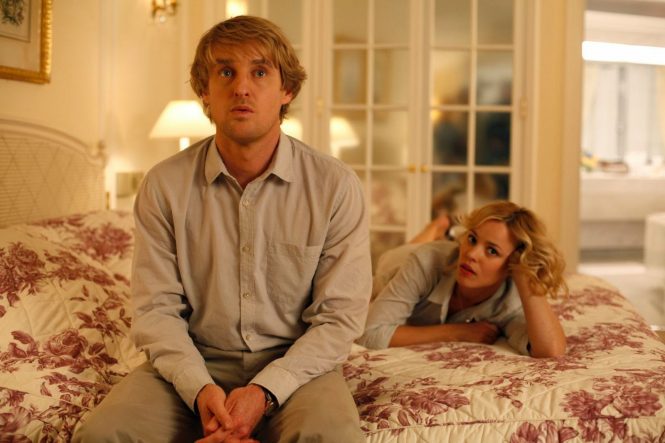 Showcasing the lovely Paris of the bygone days, this movie depicts a nostalgic writer who is visiting the famous place with the family of his fiancée. Strangely, he finds himself deported back in time to the 1920s, every midnight.
18. Up in the Air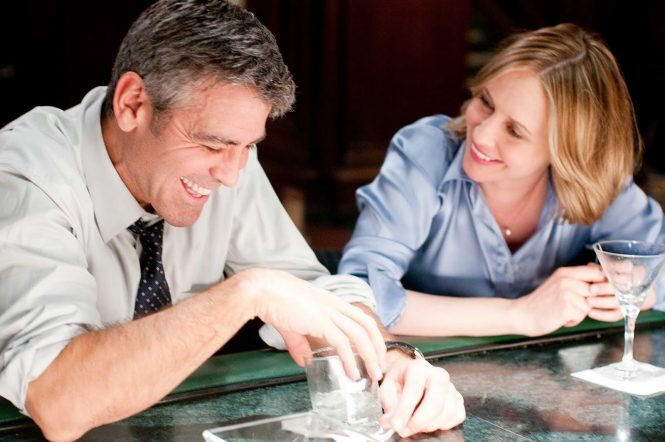 A great movie to curl up with on a weekday, Up in the Air tells the story of a corporate downsizing expert who takes life lightly, enjoying living out of a suitcase. As the story unfolds, however, he finds his love interest that threatens his unusual way of life. Not a regular travel flick encouraging pleasure travelling, it is definitely something if you are (or not) someone who travels frequently for business.
19. Planes, Trains and Automobiles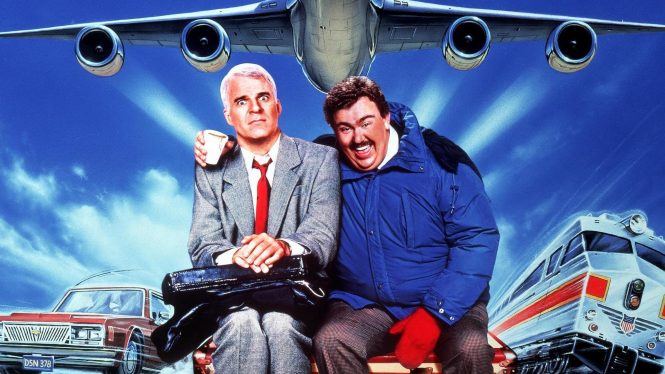 This comic movie features some unfortunate but hilarious accidents all delaying the protagonist, played by Steve Martin, from getting home for the holidays. You may while feeling glad to be right in the comfort of your home watching this flick, it works as a reverse psychology of the sorts for travel inspiration, nonetheless.
20. National Lampoon's European Vacation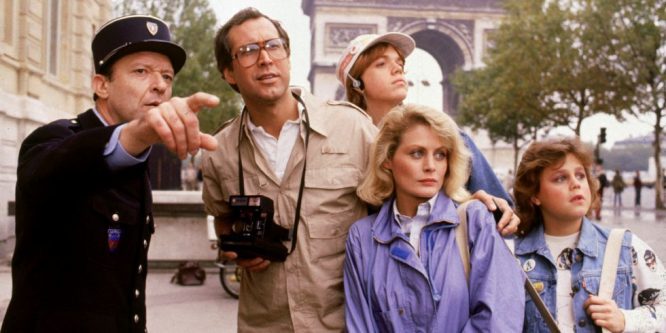 Teaching the valuable lesson of not to take life too seriously, this another hilarious classic boosts the traveller in you to simply travel and enjoy life. Also, maybe not knock over Stonehenge but make memories nonetheless.
21. Tracks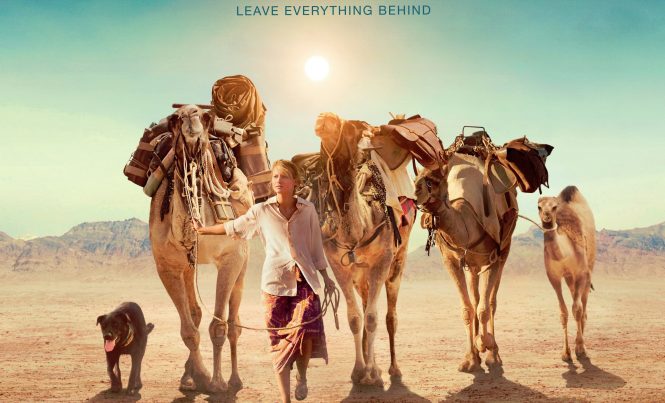 Spanning the incredible Outback of Aboriginal Australia, the movie depicts the true story of a woman who walked through the unforgiving terrain with four camels and a pet dog. This Hollywood Travel Movie shows how she learnt to survive in the desert on her own and inspires us to delve deeper into Australian Tourism.
22. Around the World in Eighty Days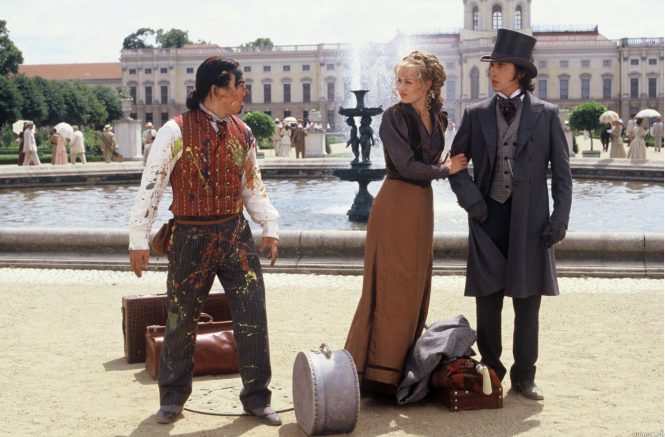 One of the best movies to borrow inspiration for travelling the world, the movie tells the story of a Chinese thief who joins an Englishman who together tries to circumnavigate the earth within 80 days as an attempt to win a bet. It certainly is a treat watching so many wonderful destinations of the world packed in a two hour flick.
23. Couples Retreat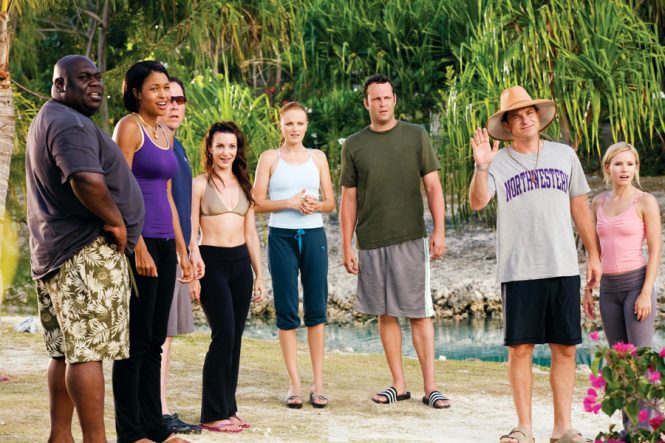 Showing the wonderful St. Regis Bora Bora Resort, the movie definitely gives some serious travel goals to couples. This rom-com features some exotic locations of a South Pacific Island and stresses how travelling together can solve many issues.
24. Roman Holiday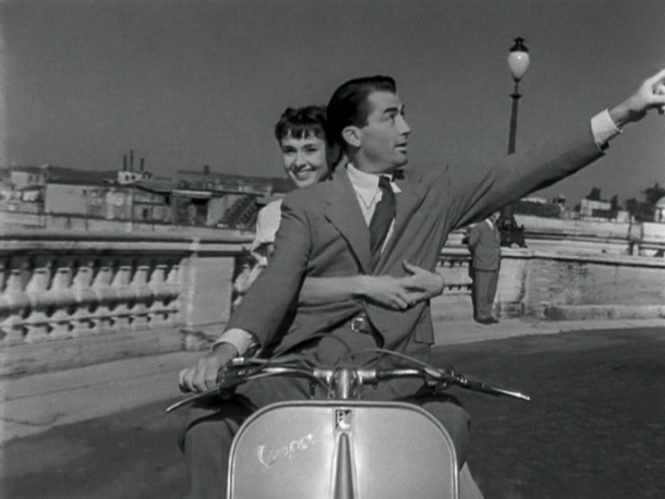 A European fairy tale of sorts, it is an Audrey Hepburn classic from 1953 which shows some fantastic Rome Attractions like Spanish Steps and Bocca Della Verita.
25. Two for the Road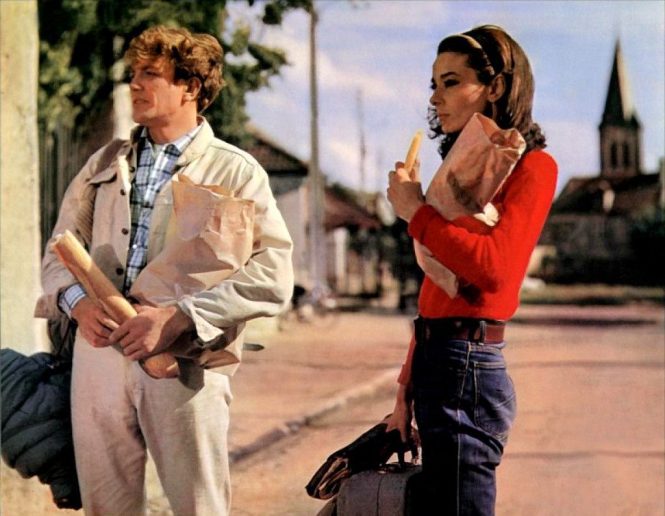 Another movie of the stylish Audrey Hepburn, this 60s classic shows some gorgeous Tourist attractions in France, as the leading character- a married couple go on an exciting road trip across the country and reminiscing their past relationships.
26. Julie & Julia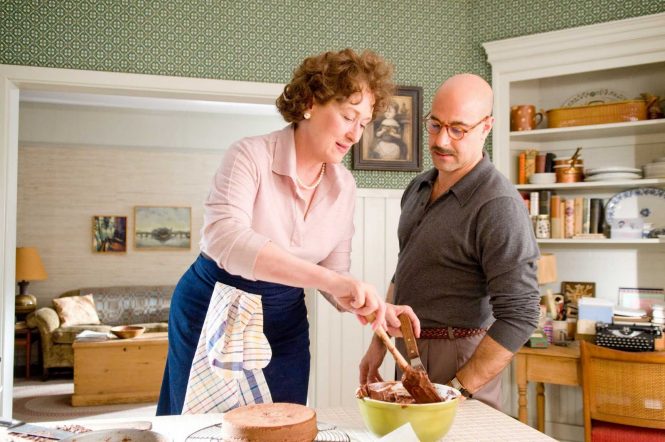 Based in the true story of Julie Powell who took upon the daring feat of cooking 524 dishes as given in the famous cookbook of 'Mastering the Art of French Cooking' by Julia Child, this Hollywood Travel Movie definitely takes you on a mouth-watering adventure in France.
27. How Much Further
Travelling from Quito in order to reach Cuenca the characters in the movie face a huge issue of a bus strike in the area causing them to hitchhike through the outstanding landscape of Ecuador.
28. The Trip to Italy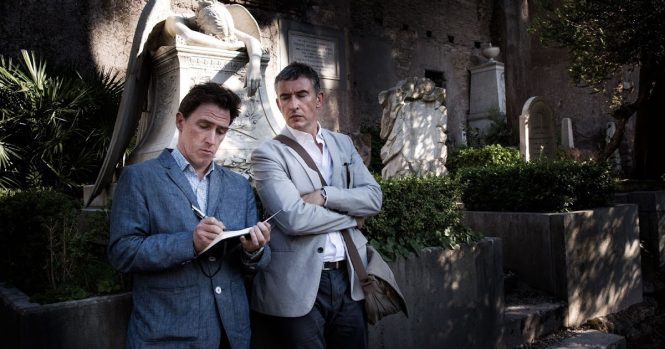 Another movie featuring an appetizing gastronomic journey, The Trip to Italy speaks of two friends who go restaurant hopping eating at the finest of restaurants located from scenic Piedmont to Capri, giving you major Places to visit in Italy to add to your list.
29. Out of Africa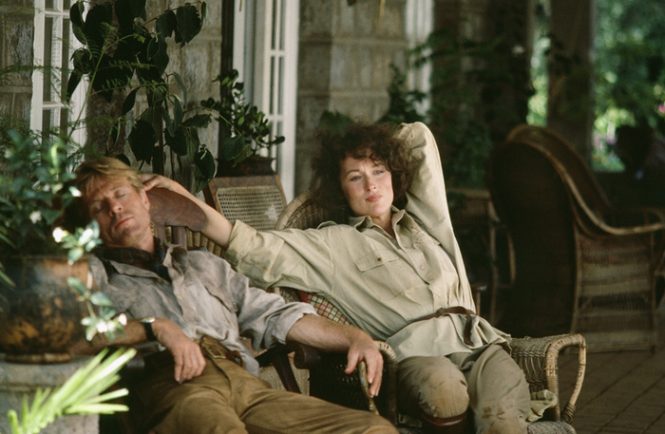 Sketching the life-story of a Danish Baroness named Karen Blixen, the movie shows some of the finest Attractions of Africa, as she tries to establish a coffee plantation farm in the region and fall in love with the local doing so.
30. The Grand Budapest Hotel
A yummy black comedy, The Grand Budapest Hotel is the journey of a concierge who is in pursuit of a way to prove his innocence in a murder case and in the attempt, ends up making friends with a lobby boy. The movie takes place in the picturesque Germany Tour Package of the countries.
31. Coco
A beautifully animated movie set in the back lanes of Mexico and rooted in its strong tradition, Coco is a superb movie that motivates you to explore the many Places to Visit in Mexico and its wonderful culture.
32. Angles & Demons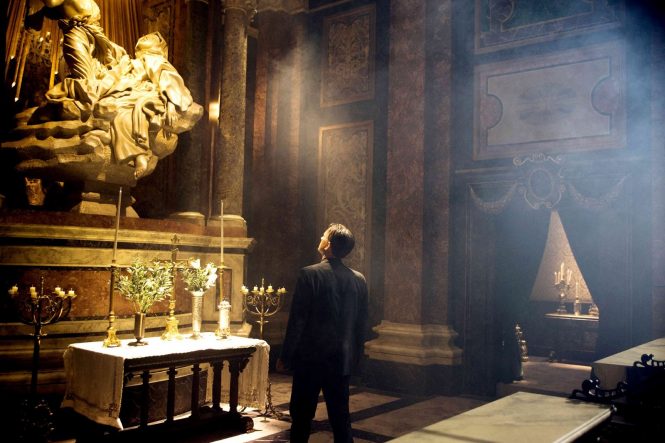 With excellent casting, storyline and even better backdrop of Rome, Angles and Demons is a wonderful movie that takes you racing down the streets of the city, exploring and discovering the arts of the masters like Michelangelo, Bernini etc.
33. Cast Away
This amazing survival drama, featuring Tom Hanks, where a plane crash causes him to get stranded on a secluded island, left to survive on his own, is a wonderful movie to inspire travelling and perseverance.
34. Raiders of the Lost Ark
Nothing can bring out wanderlust as expertly as this amazing Indiana Jones movie which frames some beguiling Egyptian Attractions, along with some beautiful scenes from Nepal and Peru as well.
35. The Disappearance of Finbar
The movie narrates a beautiful story about friendship while taking you sweeping through the amazing landscapes of Northern Sweden and Finland.
36. A Good year
Best described as an accidental beautiful story, the movie narrates the story of an investment banker from London who inherited a chateau in France and moved to the country to sell it. As he sets to doing so, he discovers a very desirable laidback lifestyle in Provence that's hard to ignore.
37. The Lion King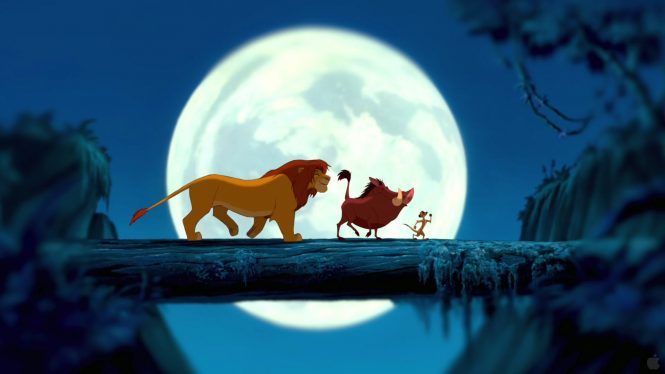 Almost everyone is aware and familiar with this extraordinary Disney flick which features the spectacular jungles and wildlife of Africa, all enough to leave everything else and head to the place to soak in its many pleasures.
38. Long Way Round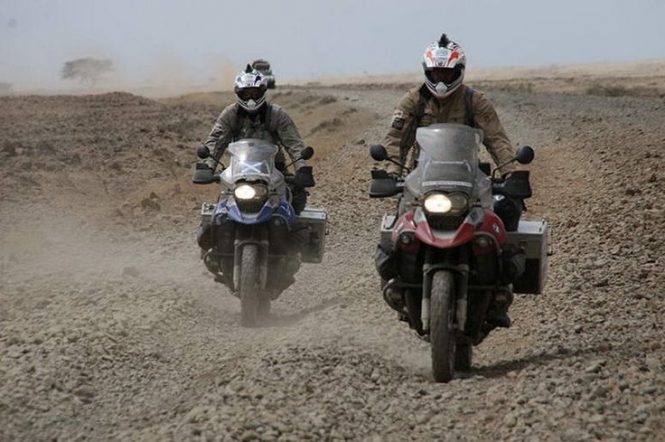 Celebrating the three months long tour of two motorcyclists, the movie takes you gliding through the bewitching landscapes of Alaska, Siberia, Kazakhstan, New York and Mongolia.
39. Little Miss Sunshine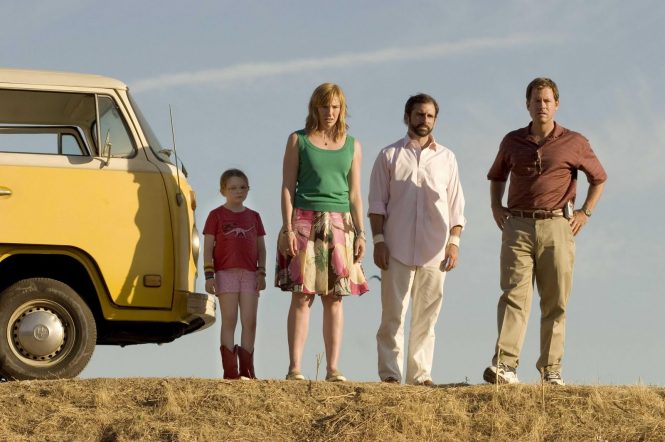 An epic-fail road trip of a dysfunctional family is what makes up this funny movie. Booming across the USA in Volkswagon van, it surely does encourages you to go out for long road trips with your family.
40. Y Tu Mamá Tambièn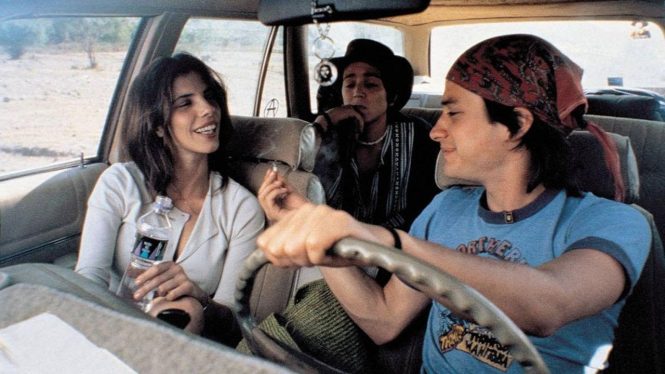 Another great road trip film where two 17 years old best friends, with raging hormones, go all out on an escape tour with an older woman, discovering more of life per mile on their journey.
41. Into the Wild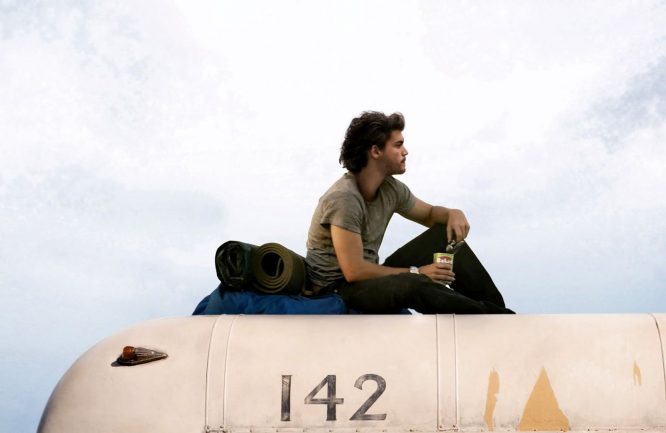 The movie narrates the true story of Christopher McCandless who dedicated all his life travelling across America, donated all his life savings to charity and finally settled in Alaska's Denali National Park.
42. Leap Year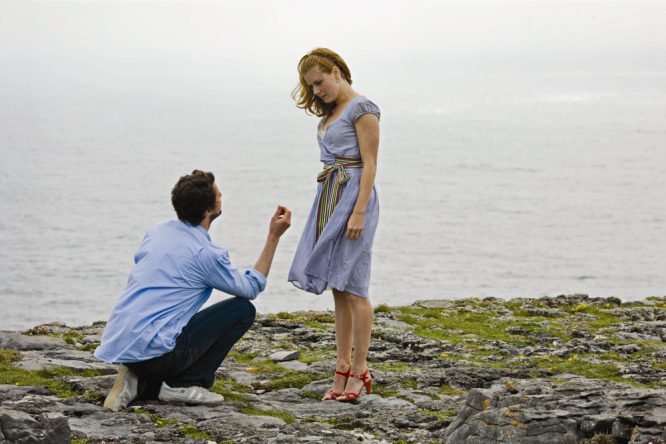 Featuring the choicest of Things to Do in Ireland, this rom-com is a lovely tale where a woman flies to the country to propose to her fiancé but instead ends up re-discovering herself and find her true love.
43. One Week
The Odyssey of a fictional motorcyclist Ben Tyler, who speeds cross-country to reach Tofino in British Columbia, from Toronto, One Week is a delightful tale of a man on the journey of self-discovery through travelling.
44. Lost in Translation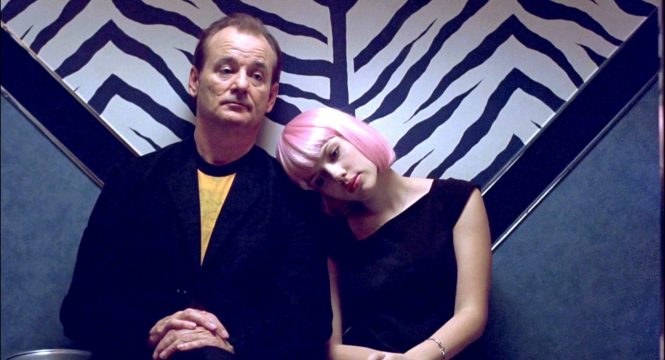 The movie draws out the unlikely bond between two complete strangers who happen to cross paths in a foreign land discover a friend in each other as they have random experiences traversing through beautiful Places to Visit in Tokyo, Japan.
45. Kiki's Delivery Service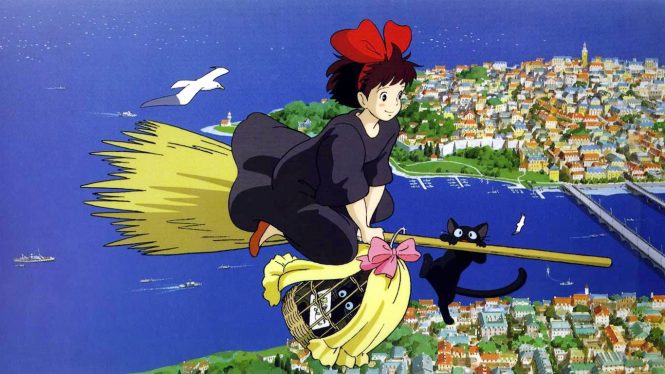 Ideally meant for children, this animated movie is, in fact, perfect for adults as well, needing a way to find their inner strength. Speaking of a little witch and her journey alone to find her spirit to do magic, though is set in an imaginary landscape of Japan, but is definitely inspiring for travellers.
46. Motorcycle Diaries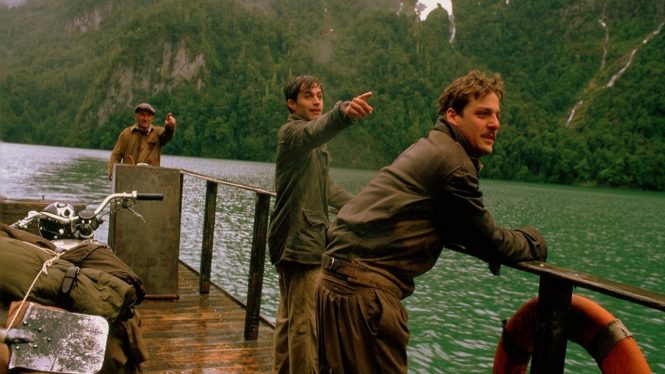 This inspiring Hollywood Travel Movie is based off on the memoirs of Che Guevara who motorcycles across the lovely continent of South America along with his friend.
47. The Way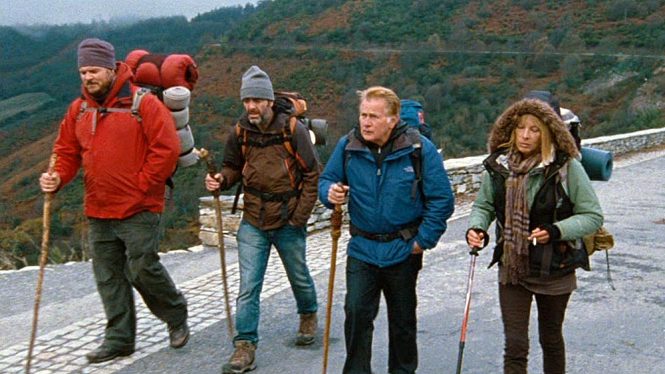 A comedy/drama telling the story of a father who lost his son in the Pyrenees, it tells of his journey through the amazing Spain where he honours his son at Camino de Santiago which is its historical pilgrimage site.
48. The Talented Mr Ripley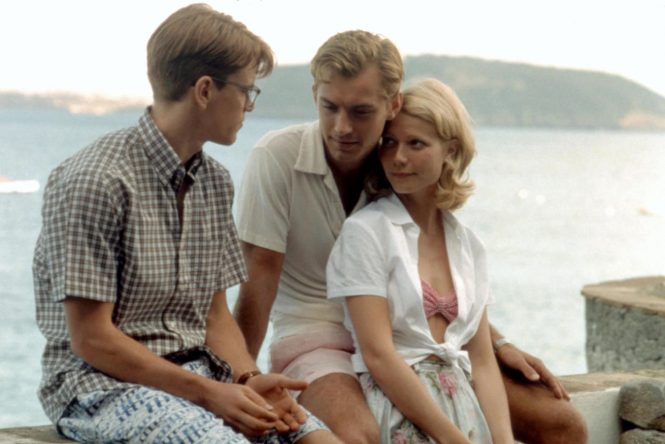 A story of money, sex and crime, the movie is a racy plot that is set in the winsome landscape of Italy.
49. Seven Years in Tibet
Starring Brad Pitt, this Hollywood Travel Movie speaks of an Austrian skier and mountain climber, who sets off to Tibet to conquer the heights of Himalayas, ending up into befriending the Dalai Lama.
50. Once Upon a Time in Mexico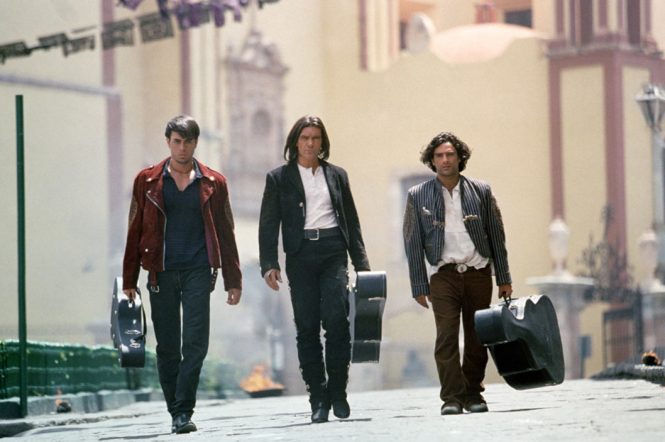 The gorgeous Mexican scenery dotted with beautiful people, a life that's the perfect example of living on the edge and amazing style and music; the movie is definitely a pusher to go for Mexico Tourism.
51. Due Date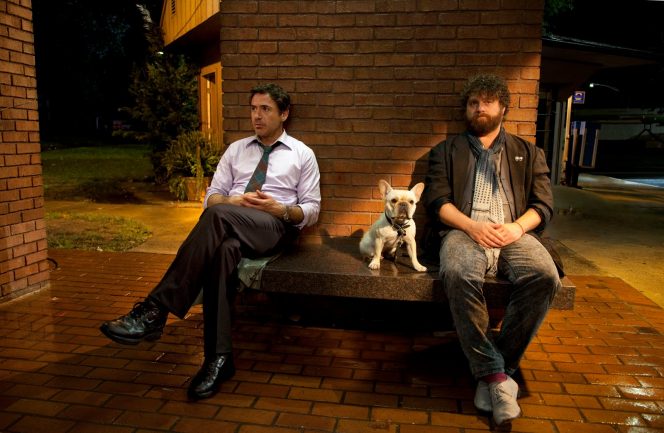 A yet another funny road trip movie, this time featuring an uptight perfectionist and an adorable buffoon thrown in together by fate, is simply too hard to resist, both watching and touring the many USA Places to Visit.
52. Hector and the Search for Happiness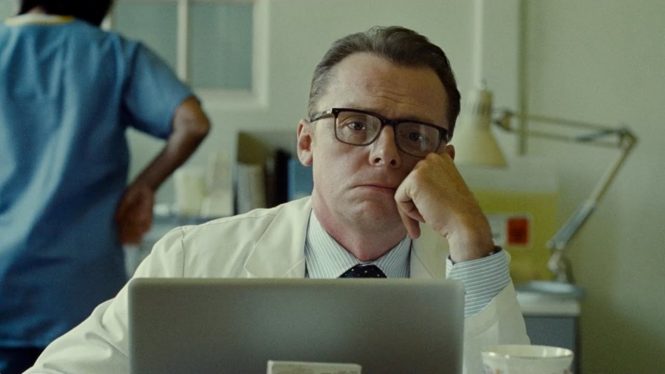 Dissatisfied with the lacklustre life, Hector steps out into the world to find the true source of happiness for people, the quest of which led him through some fabulous Places to Visit in China, Africa and America.
53. The Terminal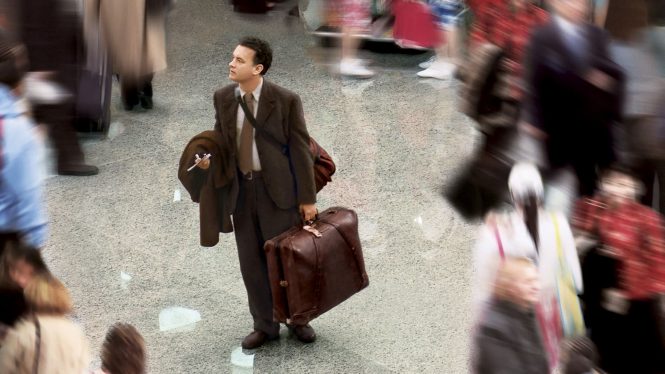 It is an unfortunate but interesting Hollywood Travel Movie that speaks of a Krakozhia citizen visiting New York who was denied entry into the country and had to wait for transit, at the airport- indefinitely.
54. Romancing the Stone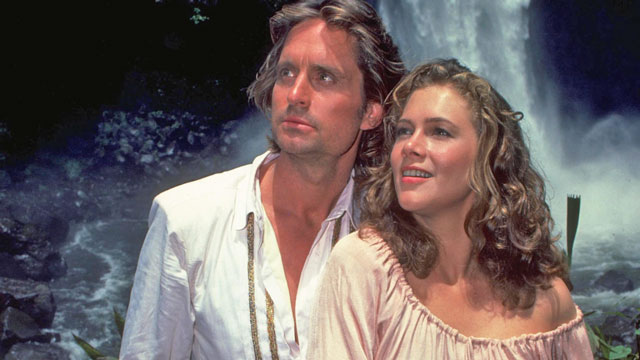 Laced with a thrilling adventure journey, the movie is perfect for travellers seeking the same on their travels. It tells the story of an adventure writer who travels to Columbia to pay off the kidnappers of her sister when getting in a dangerous plot herself.
55. The Big Year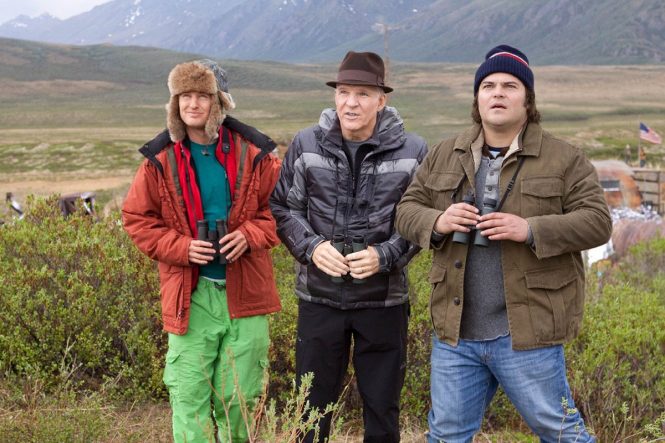 A light-hearted film, it is a perfect opening for the travellers who are also nature lovers as it shows a comic competition among three ornithologists who try win the year-long competition of bird watching.
56. EuroTrip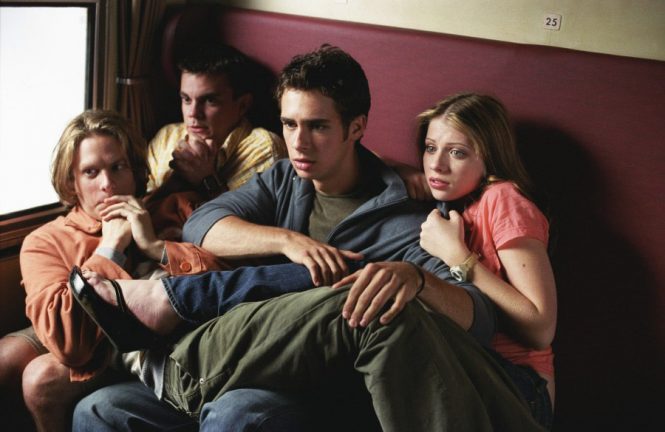 Unrelatable in today's technology infested world, but entertaining nevertheless, Eurotrip is a hysterical movie telling the story of an American guy travelling to Europe majoring in various Things to Do in Berlin, Amsterdam, Paris etc. in search of his pen-pal.
57. The Mummy 1&2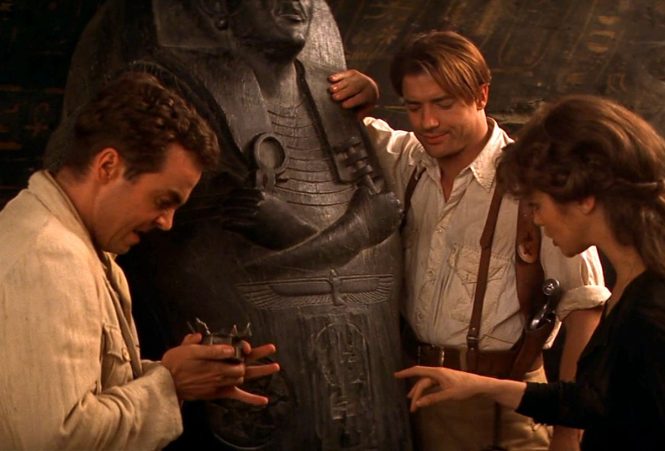 More of an adventure cum travel inspiring movie than just travel, it was and for many is still the ultimate movie(s) motivating to travel to mystical Egypt and steal a glimpse at the Great Pyramid, The Sphinx, Luxor, and maybe even a mummy!
58. Easy Rider
Speckled with wondrous desert sceneries and quaint towns, it is a great Hollywood Travel Movie speaking of two counter-culture bikers who race across LA to New Orleans in hopes to find America.
59. Madagascar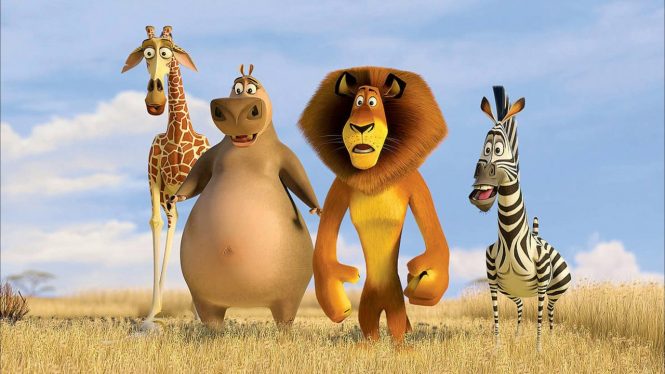 A side-splitting animated movie where four New York Zoo animals escape with the aid of a few fugitive penguins, Madagascar gives you multiple thrusts to go discover the beauty and fantastic wildlife of the place in person.
60. The Story of the Weeping Camel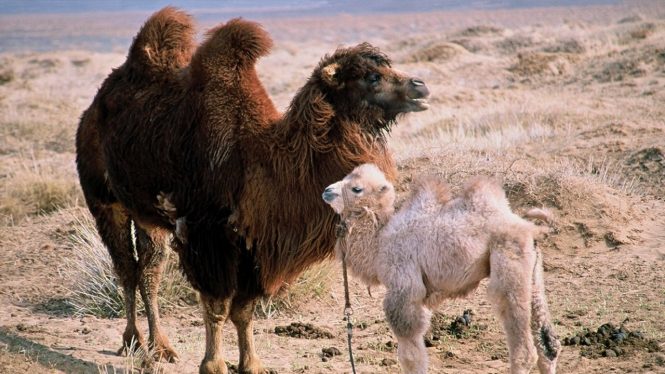 You would never have experienced Mongolia's deserts in the way that this movie defines where the story speaks of a rare chance when the indigenous nomadic camel gives birth to a white calf.
61. The Revenant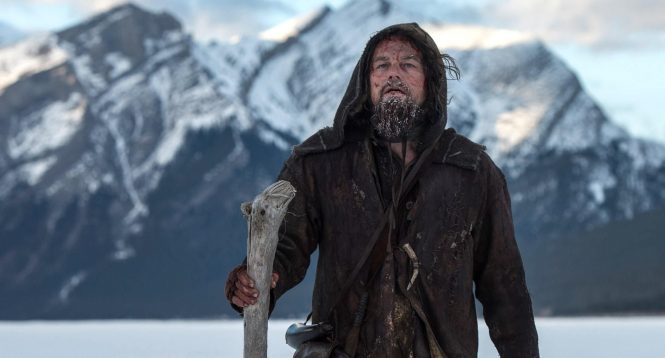 A truly phenomenal movie starring Leonardo di Caprio, The Revenant is a semi-biography of a frontiersman wherein the protagonist is left to die after being betrayed by his tribesmen and being mauled by a bear. You can witness some brilliant landscapes of the Canadian Rockies which definitely inspire you to go for a hike in the region.
62. The Hangover series
What's better than travelling? A road trip with your buddies. Featuring ultimate fun and some seriously crazy stuff with the backdrop of Las Vegas, Bangkok, Tijuana, Nevada, Los Angeles etc. this Hollywood Travel Movie series truly inspires you to hit the road.
63. The Hundred-Foot Journey
The movie is about an Indian family and how it moves to London to start an Indian restaurant opposite a French one, giving way to fuming rivalry. However, it moves on to show how food can be a bridge between two entirely different cultures from worlds apart.
64. Apocalypse Now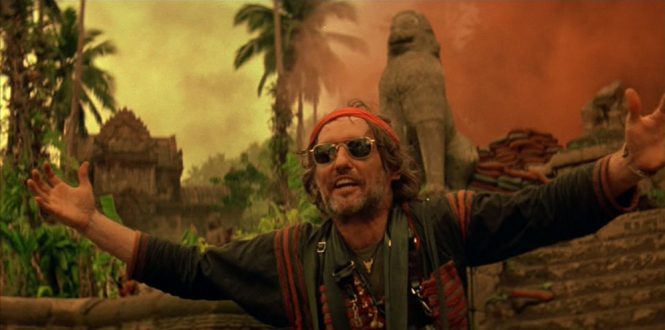 Stealthily loitering behind the main theme of ugly Vietnam war is the beautiful and innocent scenery of Vietnam and Cambodia which make for unusual but potent motivation for Vietnam Tourism.
65. Indochine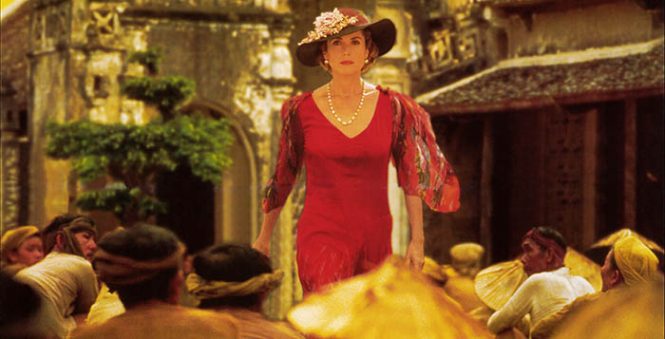 Another inspiration to book that Vietnam Tour Package, is this movie which is set in the 1930's French colonial rule in the area. Indochine features some remarkable imagery of Ha Long Bay and other Places to Visit in Vietnam but interestingly it also offers some wonderful locations of Butterworth, Malaysia which were passed along as Vietnam instead.
66. Baraka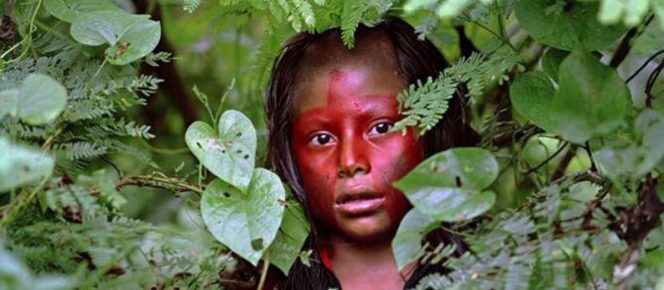 A visually enriched marvel, Baraka can be a non-verbal creation that can only be watched for its hypnotizing display of images sourced from 20 different countries. This shot-time sequence features human life, a variety of places and random things woven beautifully to form an amazing film.
67. Legend of Tarzan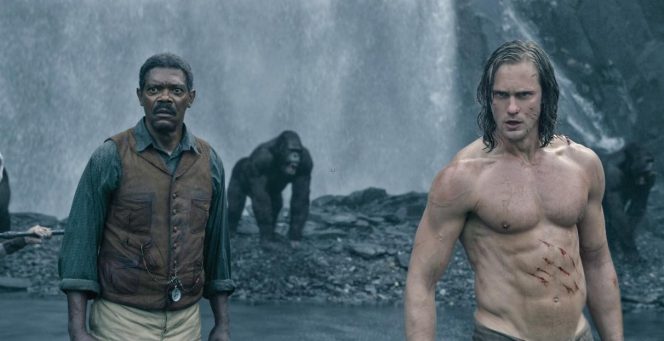 Giving you an opportunity to witness the very heart of Africa with its $180 Mn dollar budget used to take some breath-taking shots of the African Savannah and the lush dense thickets of the region, it is a beautiful film to watch indeed. You won't be able to resist reserving an Africa Tour Package once you do.
68. Gringo Trails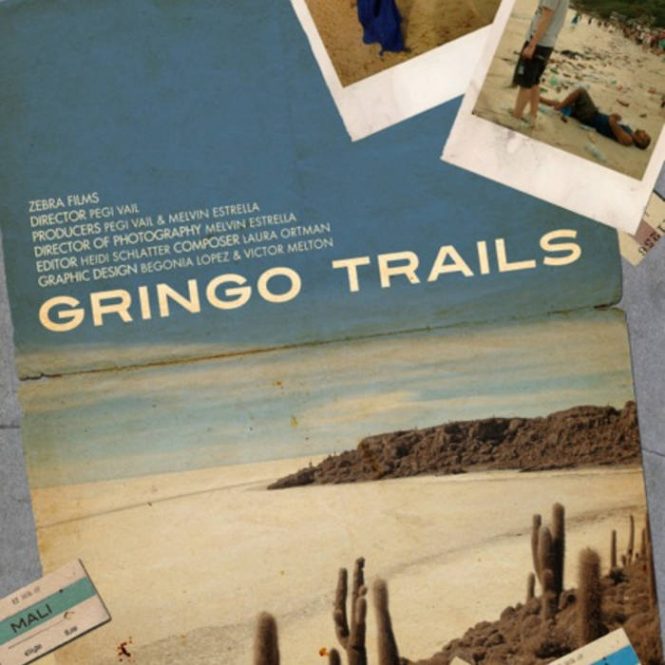 An unusual and thoughtful documentary film, Gringo Trails features stories from travellers, and pinpoints matters pertaining to cost of mass tourism, needs of travellers, environmental stress and more. Apart from providing life-altering stories from travellers and the natives, it is a great movie for anyone who loves the world and not just mindless touring.
69. Song of the Sea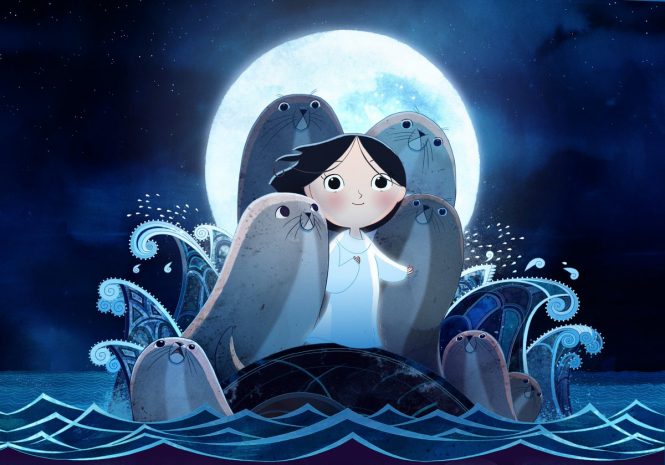 Truly magical from its storyline to animation to the mesmerising depiction of Irish culture and tradition, the movie is every bit a delight and a wonder to behold. Moreover, it will inadvertently draw you towards the shores of Ireland just so you can really experience the life, folk-tales, beauty and people of the land for yourself.
70. James Bond Series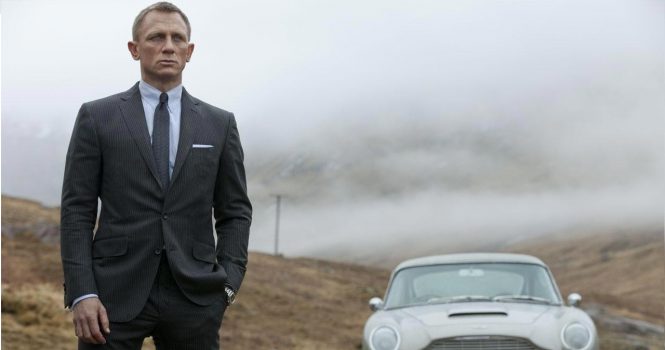 Perhaps, spanning across the entire world, the James Bond movies have given us enough choices and inspiration for travelling than any put together. You can see a variety of marvellous locations such as Scotland, Mexico, Vatican City, Yugoslavia, Turkey, Italy, Japan, Norway, Switzerland and so on.