A Spiritual Journey to Haridwar and Rishikesh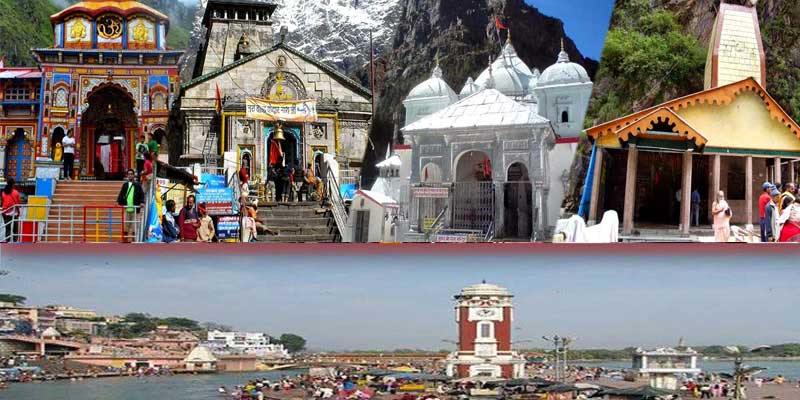 Haridwar and Rishikesh are two holy towns close to each other and are popular among Hindu pilgrims as well as travellers who come to mountains in search of peace and spirituality. Located in Uttarakhand, India, both towns are beautiful and are known for an array of activities and attractions.
Haridwar is famous as the spot where the mighty Ganges enters the plains of North India and makes the land fertile and rich for agricultural activities. Haridwar is also one of the four holy cities of India where the highly revered Kumbh Mela takes place.
Rishikesh is a popular holy spot known for Yoga and Rafting along with many different temples that located in various corners of the town.
How to reach Haridwar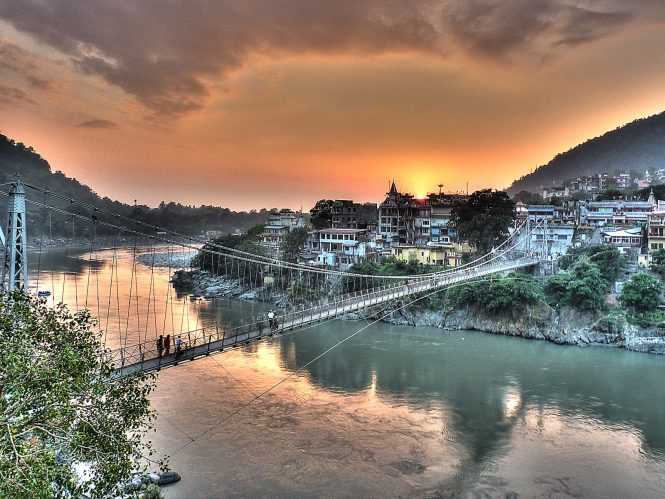 Haridwar is five hours away from New Delhi and around one and a half hours away from Dehradun via road. Regular buses leave from Kashmere Gate ISBT Station at regular hours. Dehradun also has a decent bus connectivity and it takes almost 2 to 3 hours to reach here.
Haridwar station is connected with major railway stations around India. You'll find regular trains from Delhi, Dehradun and many nearby places that stop here. Many trains coming from Bangalore, Guwahati and Chandigarh stop here on the way to Dehradun.
Nearest airport from Haridwar is New Delhi. Dehradun's Jolly Grant Airport also has a limited connectivity of flights from various domestic airports. Travellers will find regular taxis and buses travelling to Haridwar.
Travelling between Haridwar to Rishikesh is easy. Local buses, as well as, private taxis are available from bus stand as well as railway station. The journey between both places takes almost half an hour. There are direct buses from Delhi and Dehradun that leave from respective cities at regular intervals. There are no railhead in Rishikesh and the nearest operational railway station is in Haridwar.
Best places to see in Haridwar
Hari Ki Pauri
Hari Ki Pauri is the centre of all the holy activities in Haridwar. Devotees from all around the country come here to take a holy dip to gain blessings from The Goddess Ganga. The evenings at Har Ki Pauri is quite a spectacle as thousands of visitors gather to witness the blissful Ganga Aarti. This two hour long session includes different prayers, hymns and praises for the goddess in the most beautiful form.
Mansa Devi temple
Mansa Devi Temple is one of the most popular places to visit in Haridwar. This temple is located on Bilwa Parvat, and the temple is only accessible by a thrilling ropeway ride that takes you to the top of the hill from where one can enjoy the gorgeous panoramic views of Haridwar town. The temple is dedicated to Mansa Devi who is believed to the form of Shakti that emerged from Rishi Kashyap.
Chandi Devi Temple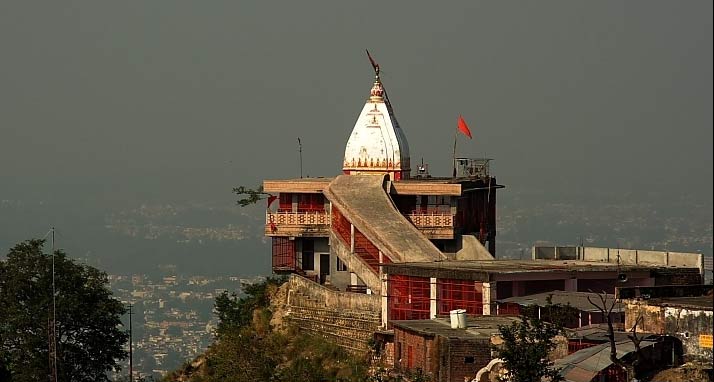 Chandi Devi Temple offers a gorgeous view from the top. Just like Mansa Devi, Chandi Devi is also accessible by ropeway. Visitors go here to enjoy 360 degree views of the area surrounding Haridwar as well as for the exciting ropeway ride to the top of the hill.
Best places to see in Rishikesh
Lakshman Jhula and Ram Jhula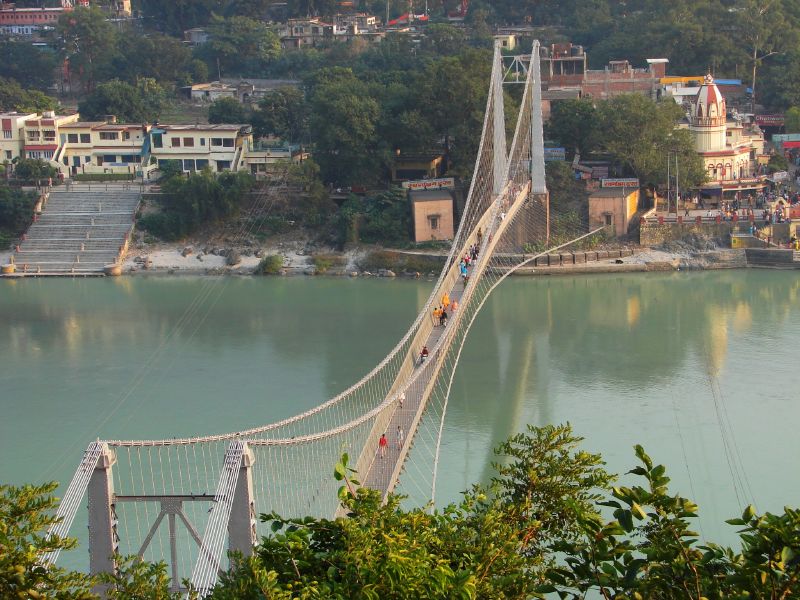 Lakshman Jhula and Ram Jhula are two suspension bridges that are known as landmarks of Rishikesh. These 450 feet long swinging bridges offer a scenic beauty of the lower Himalayas and the meandering Ganges that flows by. The bridges also connect Rishikesh town with the temple area. A walk across the bridge is simply exciting. The bridges are so strong that people take their motorcycles and scooters across.
The Beatles Ashram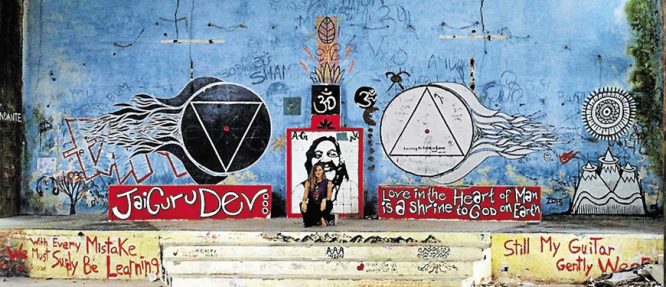 Originally known as Maharishi Mahesh Yogi Ashram, the place became famous as Beatles Ashram after the famed band visited this place and spent some time here. Beatles Ashram offers calmness and serenity with peaceful vibes that accompany you. The graffiti etched around the walls of the ashram creates a very picturesque setting.
Shivpuri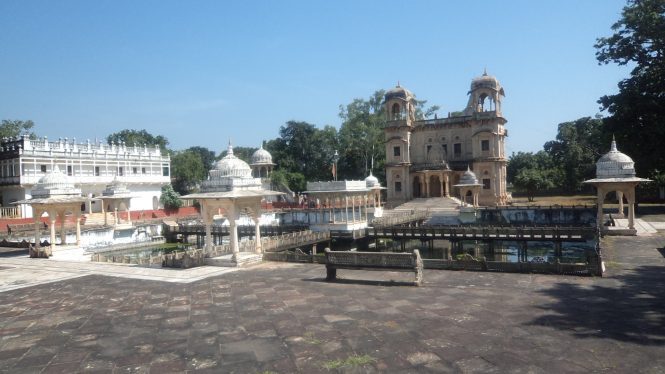 19 km from Rishikesh, Shivpuri is the favourite destination of all adventure lovers and the travellers who come to Himalayas in search of some adrenaline boosting activities. Shivpuri is a beautiful camping site and one can enjoy life under stars and by the meandering river while basking upon the true bliss of nature. Many private operators offer river rafting experience that is one of its kinds and very adventurous.
Top things to do in Haridwar and Rishikesh
Temple tours
Most of the Haridwar Rishikesh tour packages provide detailed temple tours around both towns. There are a lot of famous as well as lesser-known temples that are worth visiting. Apart from Mansa Devi and Chandi Devi Temple in Haridwar and Neelkanth Mahadev Temple in Rishikesh, one can also explore the replica of Vaishno Devi Temple, Bharat Mata Mandir and Swarg Ashram among a few.
River Rafting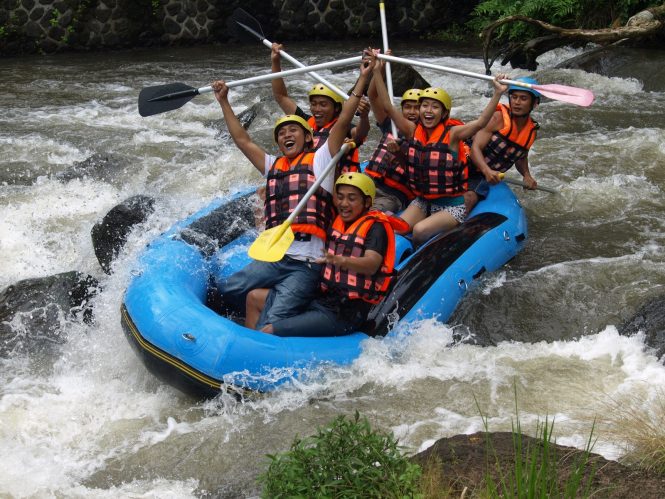 River Rafting is a popular activity in Rishikesh and a must for every adventure seeker. The experience varies depending on the distance of the rafting that includes 7 km, 12 km and 16 km. Many experienced rafting organizers also offer cliff jumping at less turbulent parts of the river that elevates the level of thrill. Many campsites offer this activity with their teams managing the program. You can also contact an experienced travel company to organize this trip for you.
Suggested Read : 7 Reasons to Try River Rafting in Rishikesh at Least Once in Your Lifetime
Bungee Jumping , One of the Best Things to do in Haridwar and Rishikesh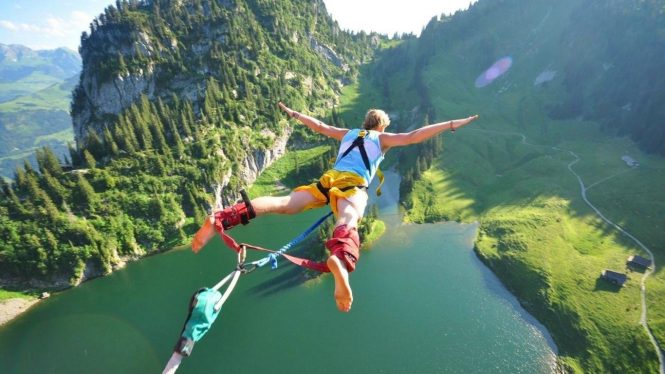 Rishikesh's Jumpin Heights is one of the most popular and thrilling bungee jumping spots in India. Located in Mohan Chatti, the jump from 83 metre high elevation merely is mind-blowing. This spot also offers activities like Giant Swing and Flying Fox which are a must try. Jumpin Heights is one of the safest bungee jumping spots in India and is very popular among the visitors.
Also Read : Here's Why You Should Go Camping in Rishikesh with Your Friends
Rishikesh and Haridwar are beautiful, family-friendly destinations that one can visit all year round. The lovely weather and presence of all amenities make the visit memorable.
Our team at Thomas Cook offers a well-planned travel package for both destinations. With our assistance, you can visit the best temples, stay in the most luxurious hotels and enjoy all the activities in the most elaborate way. Our team possesses insights on both locations that will help your travel experience become better. Our different Uttarakhand packages also include Mussoorie, Nainital, Almora, Naukuchiatal, etc.
For more details, visit us online or contact our team of experts.