Alaska Adventure – Enthralling Places To Visit in Alaska
Alaska and Adventure go hand in hand. Where else can you ride on a glacier, get to witness a magnificent polar bear, visit pristine and lush green parklands, skim through the bush planes? The country is known for many Alaska adventure sports because of the famous rivers and the protected lakes which offer a wide range of adventures from kayaking the icebergs to the whitewater rafting, and the glacier-sculpted fjords. The unrelenting and the raw Alaskan terrain is the reason why one can experience the backcountry adventures unlike anything in the world. What makes the place best is that it provides guided tours and day excursions for people who are not comfortable with the outdoor environment. Untouched, Alaska is actually a quintessential destination for nature observation, ecotourism, ethnography, sightseeing and also exploring the traditions. So, here's a list of Alaska adventure activities that every traveller should try as they travel through the place.
The Most sought after Alaska Adventure Locations:
1. Don Sheldon Mountain House
This is not just a mountain retreat like all the other retreats. Catching a 30-minute flight at Talkteena, you can reach the Ruth Glacier to find this cabin where you can find 4-6 people.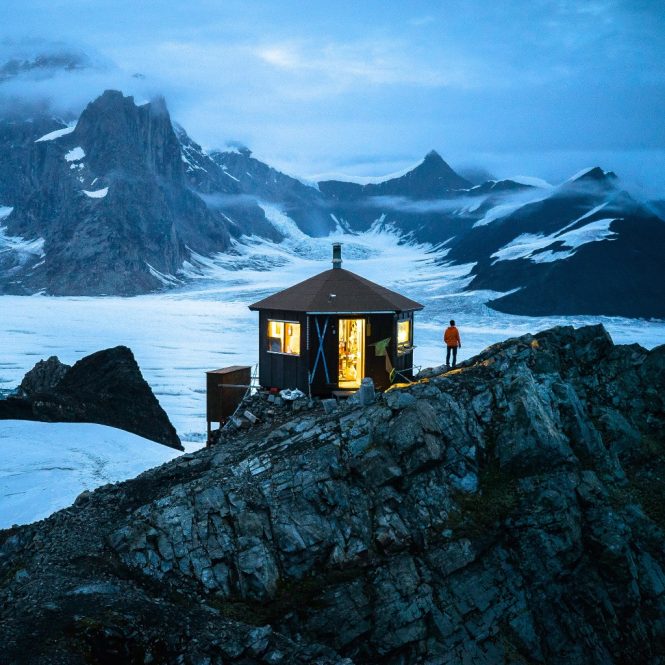 Distance from Airport: 40-minute flight from Talkeetna
Best time to visit: April to June
Approx Cost: INR 36,000 per person
Activities: 15-20 minute hike to the cabin.
Perched on the outcropped rock, this cabin is almost like an Amphitheatre bounded by granite walls. If you want a description in a single line, think of a Yosemite full of ice on steroids and you will know the picture. However, you will have to carry your own food and water in order to survive in this wilderness. The bain provides an amusing photographic, climbing and skiing base and in case if you're not acquainted with the glacier travel, take a guide along with you. Also, get hold of the logbook and enter your entry as all the entries date back to 1966 creating a history.
2. Backpack the Turquoise High Route
People who can take the effort to fly from Anchorage and make a visit to the Lake Clark National Park will get to witness these craggy mountains and majestic lakes that you don't even need an Instagram filter.
Distance from Airport: 200 air miles from Anchorage.
Best time to visit: Mid-June to mid-September.
Approx Cost: INR 33,000 per person
Activities: Kayaking, Bear-viewing, Rafting, Fishing.
It was here that Dick Pronneke has authored the book "One Man's Wilderness: An Alaska Odyssey" back in 1973. Some people fly to the Twin Lakes just to see the tiny cabin that he has built on the shore. In order to avail the best expedition; take the rugged route full of icy crossings, wildlife, infinite tundra, and waterfalls.
3. Paddle the Kongakut
A heaven to the paddlers, the Arctic National Wildlife is one of the greatest Alaska Adventures that you can experience.
Distance from Airport: 16 miles from Drain Creek.
Best time to visit: June, August.
Approx Cost: Free (You should get your own food and water).
Activities: Kayaking, Bear-viewing, Rafting, Fishing.
The Caribous wander in this landscape just the way buffaloes have roamed the American West back in 1800. Here, you can find a dozen beautiful rivers like the Canning, Ivishak, Marsh Fork and Hula Hula. Sitting on the eastern edge, this 19 million acre Refuge that contains around 170,000 Caribou Herd offers you an awe-inspiring adventure. The Kongakut is remote that even getting there seems like an adventure, flying north from the Fairbanks. That being said, plan a 10-day expedition here without any facilities available and start camping on the riversides, hiking the tundra, smooth-sailing the class II and paddling the different rivers below the golden eagles flying in the sky.
4. Climb Mount McKinley for exploring the Alaska adventure
Known as the tallest mountain in North America, the true adventurers will reach this 20,310-feet tall mountain with so much effort.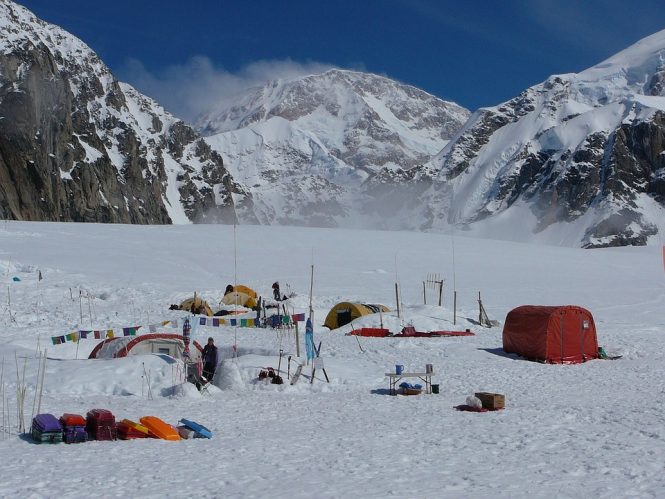 Distance from Airport: 1,350 vertical foot trail and two nautical miles from the McKinley National Park Airport.
Best time to visit: April-June.
Approx Cost: Free (You should get your own food and water).
Activities: Kayaking, Bear-viewing, Rafting, Fishing.
Apart from being a classic, it also allows you to hike in the wilderness. The 13,000 feet trudge from the base camp to the top of the mountain is nothing less than hiking Mt. Everest. With the Arctic-like conditions and the deadly storms hitting you, this can be listed as one of the best Alaska Adventures and make sure that you hire a competent guide in order to survive properly. They'll school you with the crevasse rescue and the glacier travel and with this one hike, you will be in the best shape. This is one of the most beautiful and offbeat places to visit in the USA.
5. Float Copper
Located between the glaciers of St. Elias, Chugach and Wrangell of Eastern Alaska, the Copper River has a 7 mph speed with 750,000 cubic feet of silt and sand each and every day.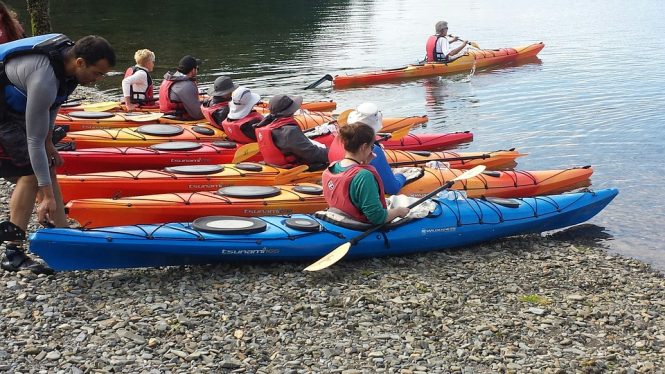 Distance from Airport: 49.5 miles from Cordova Airport.
Best time to visit: June – September
Approx Cost: Free (You should get your own food and water).
Activities: Kayaking, Bear-viewing, Camping, Floating, Rafting, Fishing.
Despite this turbid glow, Copper River is a home to the best salmon runs, making a top Alaska attraction. A float down this river will take through a great terrain variety past the railroad bridges, a sand dune, a secluded tunnel and many side rivers that get dumped in the main flow. While your float through the Copper River, you will come across Miles Glacier, a glacial lake with bigger icebergs floating along with you. The best time to raft this river is between May-September as the weather is pleasant and can offer you some spectacular colours of the sky, the river and the wilderness.
6. Backpack the Katmai National Park
Katmai National Park in southwest Alaska gives you a unique landscape as the grizzly giant bears start flocking on the Brooks River for the Salmon.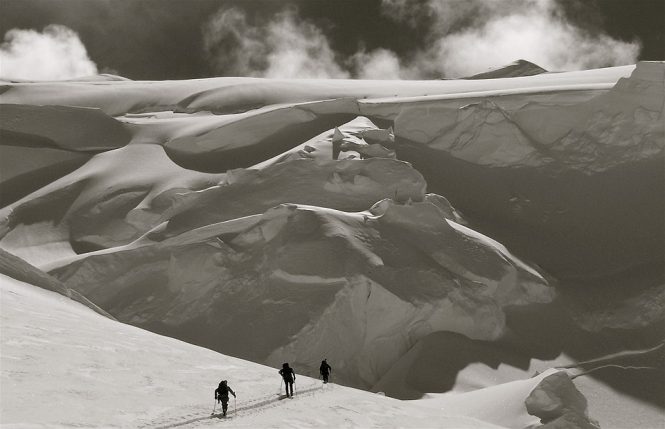 Distance from Airport: 245 miles from Ted Stevens Anchorage International Airport(ANC).
Best time to visit: July – September
Approx Cost: Free (You should get your own food and water).
Activities: Camping, Sight-Seeing, and Photography.
You will find few volcanoes in the middle that steam and Valley of 10,000 Smokes takes you straight to the apocalyptic mood. The pumice and ash from the volcanic eruptions rush down the Ukak River valleys at around 100 mph creating 40 miles of nothingness that would later turn into fumaroles. In case if you're worried about the stay, you can camp near the Brooks River or take day trips to the valley from a nearby resort. Either way, it's sure that this Alaska adventure activity will bring you exquisite fun. Because of its beauty, this place is one of the most preferred things to do in Alaska.
7. Camp at Denali National Park
The best way to get hold of Denali is to camp there. Located in Kantishna, around 95 miles away from the Park Entrance, this is as far as you can go on the road.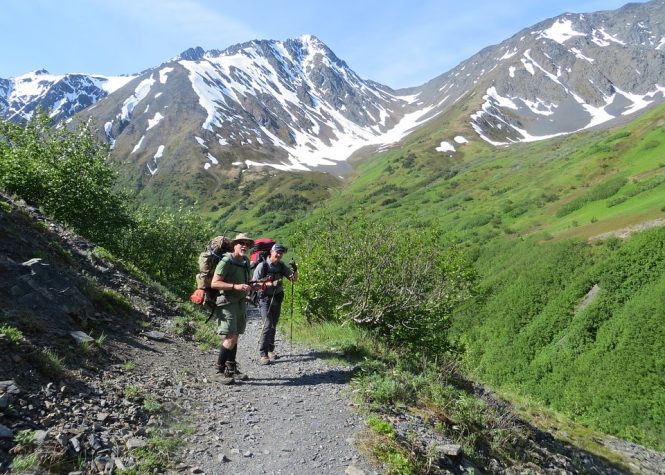 Distance from Airport: 25 miles up the Ruth Glacier.
Best time to visit: June – September
Approx Cost: Free (You should get your own food and water).
Activities: Hiking, Camping, and Kayaking.
A winter Alaska is synonymous with dogs, snow, ice glaciers and the Aurora Borealis and therefore, get the best of it by camping at the Denali National Park. There are three different lodges here and you can find solitude in any of them. Founded by the people who were highly interested in Alaska conservation, this place offers the best kind of eco-lodging experience and therefore is a must-do Alaska adventure activity. Staying in the rustic log cabin that has running water, you can gain a lot of insight into the natural history of this place using maps, self-exploration or by hiring a guide.
8. Cruise Prince William Sound
Even with the global warming, there's plenty of ice available in Alaska which is why it is known for best ice and snow adventures.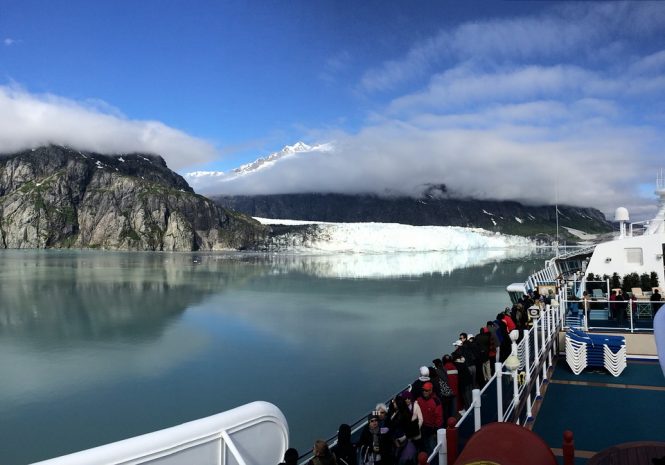 Distance from Airport: 22.6 miles from Johnstone point airport.
Best time to visit: May – September, March – April.
Approx Cost: $1200 for a 4 day trip – per person.
Activities: Skiing, Camping, and Cruising.
Prince William Sound has around 150 glaciers and many of them go all the way and are used as retreats. The huge ice blocks usually calve off and fall into the ocean below. This boom, crack, and splashing of the glaciers will give you the best dramatic Alaska adventure. People here collect ice from the resulting icebergs and start chilling the cocktails, making you wonder how often can anyone lift a cocktail with ice of centuries old? One can avail any of the 5-7 day itineraries available on a 12 person yacht with meals and guides to get the best of this icy environment. Despite the ice, the Sound also has rich ecosystem full of sea otters, seals, whales, fish and Dall porpoise as well.
9. Reside at Kenai Fjords Glacier Lodge
When is the last time that you have seen a lodge which is more than a lodge?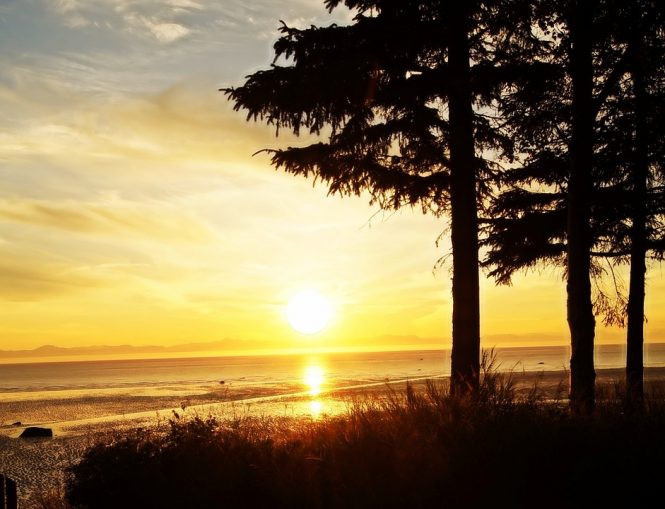 Distance from Airport: 127 km from Anchorage Intl Airport.
Best time to visit: June – September.
Approx Cost: $600 per person
Activities: Skiing, Camping, Lodging, Hiking, Nature Observing and Cruising.
Sitting in the Native Alaskan Sanctuary, a top America tourism attraction, this place is full of glaciers with 16 cabins. Newly built, it is sited by keeping location as the main preference in the mind. By cruising this place, you will get to see plenty of wildlife including the black bears, the killer whales, the puffins and the mountain goats. You can even start kayaking and hike to get closer to the seals, bald eagles, and bears and by staying in one of the cabins; you will even have a full-fledged view of the Pederson Glacier.
According to the dictionary, an adventure has to offer you beauty, epitomize you with certain activity, must be easy to happen. Alaska is known to be a playground for the wild adventurers. The Alaska Adventure excursions are perfect for people who have not experienced much in the outdoors. These tours inclusive of various activities are the best way to explore the place. Therefore, the above list of best Alaska Adventure activities with a different type of experiences will make you remember the trip for a lifetime. Giving you one true way to experience Alaska as you connect with it, plan your trip around these things and elevate your experience. And if you are all set to go, then do check out our Alaska tourism packages for the best deals in town!
Alaska Adventures – FAQ:
1. Which is the best season to visit to enjoy Alaska adventure?
There are around four different seasons in Alaska and Winter is probably the best to visit the place. However, the climate gets chilly between June-August and you might not be able to experience the glaciers during this period. Therefore, the timeworn classic to visit Alaska is from May-September.
2. How to budget my trip for Alaska Adventure experiences?
The reason why Alaska stands so unique is that the budgeting of the Alaska Adventures is different from other places. Most of the dramatic Alaska sights can only be accessed through boat or plane and therefore, they will require expert gear and guides. A typical day tour will cost you around INR 5,000, while a two-hour raft trip will cost you around INR 43,000.
3. What to wear during your trip to Alaska?
A breakdown of layers is necessary for clothing while you are on your Alaska adventure trip and therefore, every Costume should contain three different layers, the inner layer, the insulating layer and the outer layer. The inner layer can be long underwear like a Capilene or any other material which absorbs the moisture from the skin. The insulating layer, on the other hand, can be a sweater or a fleece jacket made out of synthetic materials with cotton and wool. The outer layer is preferable to be waterproof which can keep you warm while windy and dry when it's rainy.