An artsy journey: Must visit museums in the world
The joy of exploring something new and unknown is unrivaled. Be it a Picasso masterpiece or an exhibit of science, the excitement is unbound. Museums all over the world are hubs of innovation and creation for the curious. For all you art lovers, history buffs and admirers of beauty, here are some museums you just can't miss.
1. The State Hermitage Museum:
One of the biggest and the most celebrated museums in the world, this abode of art and creativity is considered to house some precious art gems. The collection has been growing since centuries and now stands at over 17,000 painting, 3000,000 works of craft and many more magnificent relics. A tryst with the likes Leonardo Da Vinci, Matisse and Picasso awaits you here.

2. Guggenheim Bilbao: A masterpiece dedicated to contemporary and modern art, Guggenheim
Bilbao has strived and managed to change perceptions about art. The museum itself boasts of architectural brilliance and is home to some permanent exhibits besides being a medium for budding artists. The exhibitions and displays here are revolutionary, to say the least.
3. Uffizi Gallery: One of the most popular museums in Italy, the Uffizi Gallery is heaven for art lovers. In a country where creation flows through its streets, this majestic museum will enchant you. Be it Gentile de Fabriano's Adoration of the Magi or The Birth of Venus by Botticelli, the gallery is a preserver of mesmerising masterpieces.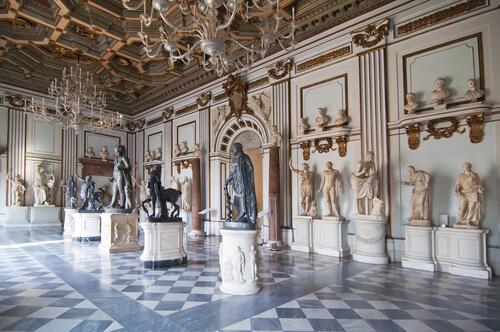 4. Torture Museum: Gruesome and unsettling, the Torture Museum in Amsterdam is anything but artistically appealing. Tracing the history of torture, the museum offers a graphic and artistic attempt to elucidate the unpleasant past. Certainly not for the faint hearted, the museum will leave you slightly disheartened and uncomfortable yet with an experience of a lifetime.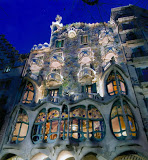 5. Casa Batllo Museum: One of the many masterpieces of Spain's most acclaimed artist, Antoni Gaudi. Casa Batllo or the House of Bones, as it is affectionately referred to, is as unique as it is striking. The artist was against the use of straight lines and believed that there were none in nature. The use of irregular lines and shapes, then, is perfectly intentional. One of the most intriguing spots in Barcelona, the dragon back roof is especially mesmerising.