Beach Magic – Best beaches in India
The sun, the water, the sand and dollops of unparalleled beauty make an unforgettable sight. The beaches in India have forever been a favourite with travellers.Here is a short list on some of the beaches you just can't miss in India:
Palolem: Located in South Goa, Palolem nestles a small world within its beautiful shores. With white sand spreading as far as the eye can see and stunning blue waters, there is little else one desires once in the abode of this paradise. Palolem also offers you a chance to witness some spectacular dolphin sightings besides the regular water sports and mouth-watering Goan delicacies.
Cherai beach: Cherai beach in Kochi is known for its Ayurvedic massages, delicious local delicacies and surreal moonlit nights. Away from concrete jungles, this hidden gem has recently become a popular tourist spot.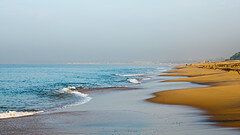 Lighthouse beach: Widely famous for the archaic Vizhinjam Lighthouse, this secluded beach in Kovalam is a favourite amongst backpackers. The serenity here is almost astounding along with its alluring charm. A book and a hammock are all that you need when here. Find best kovalam tours at Thomascook India
Bangaram beach: Adventure buffs and spoilt water babies should make their way to Bangaram beach without another thought. Known for deep sea fishing, snorkelling and sailing, the beach is a must visit. The energy here is infectious to say the least. Laze and rejuvenate as the beauty of nature creates magic.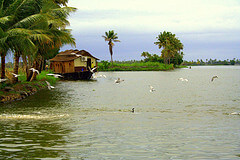 Radhanagar beach: Considered to be one of the most beautiful beaches in Andaman and Nicobar Islands, Radhanagar beach is a haven for travellers. Marked by serenity and peace, the beach hardly sees any tourists besides the curious backpackers. Known for its turquoise waters and white sand, the beach is nothing short of an animated postcard. Head here for rejuvenation of the mind, body and soul.
Don't forget to put in your sunscreens and flip flops as you make your way to these absolutely stunning beaches.