Best New Year Parties in the World
New Year's Eve is celebrated all over the world. People everywhere drink, dance, light fireworks, etc to welcome the New Year. But in some cities, people can safely say "I was partying and suddenly it was next year!" and not be exaggerating.* Sydney (Australia) is one of the best destinations for anyone who wants to start off the New Year with a bang. Celebrations begin at 6 p.m. on 31st December with a water and aerial show at the Sydney Harbor Bridge, followed by a spectacular show of fireworks which begins at midnight.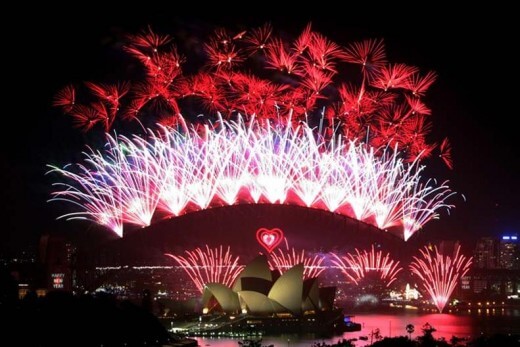 * Paris (France) should be listed as one of the must visit destinations for New Year, every year. The best way to make your New Year memorable in this city would be to stand on Champ-Elysees Avenue and watch as the night sky lights up with fireworks illuminating the mighty and gorgeous Eiffel Tower. Clubs, bars and pubs stay open almost until the morning, putting their best side on display.
* London (United Kingdom) on New Year has one of the most iconic views in the world as nearly a quarter of a million people gather around the London Eye to welcome the New Year with an eight minutes long display of fireworks. The best part is that the Mayor picks up the bill for all the public transport availed on that day.
* Rio de Janeiro (Brazil) has a volley of New Year parties all over the city but Copacabana Beach is its most spectacular spot. A musical show followed by a 15-minutes long fireworks display along with expensive all-you-can-drink tickets is how people here welcome the New Year.
* New York (USA) started the tradition of the sparkly sphere where a ball of about 12,000 pounds is dropped from a height of 70-feet onto the Times Square at a minute to midnight. The area gets crowded by 31st afternoon and thousands of people brave the ice cold weather for this spectacular show.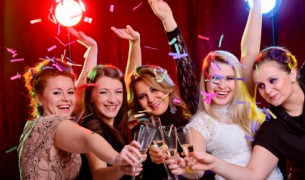 Other must see cities on New Year are Hong Kong holiday packages, Las Vegas, Edinburgh, Istanbul, Bangkok, Madrid, Tokyo and Amsterdam Holidays.