Boutiques and Kitchens in the Hills: A Guide to Shopping and Eating in Ladakh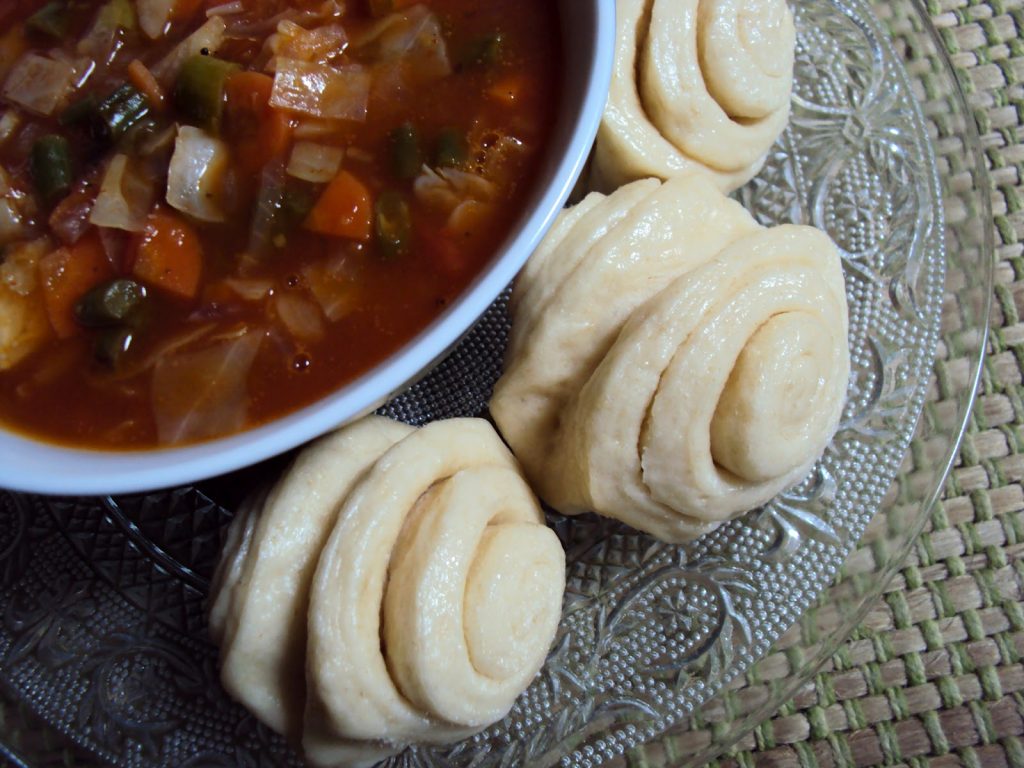 Ladakh is the coldest desert in the world. Ensconced by the world's highest mountain ranges, its awe-inspiring landscape can only be described as dreamy and ethereal. Secluded from the labyrinth of modernism, it stands out like a solitary pearl. Breath-taking and mesmerising. Jagged, irregular and stunning. Extremely varied. Synonymous with the bluest of blue waters, bitter-biting winds, diamond glaciers and godly dunes – Ladakh is one of mother nature's most beloved children.
And as diverse as its sceneries are, its shopping experience is. Like a rustic frame with colourful pictures inside. Or a shabby chic wardrobe with the most vivacious garments hanging. Ladakh shopping is a beautiful contradiction of distressed and aesthetic. Although you might not find everything under the sun, the experience in itself is multisensorial.
Bright colours-shapes-patterns are juxtaposed with the sounds of laughter and bargaining. The fragrance of hot snacks hangs thick in the air, like mist. Tucked in the markets of Leh, you will discover silver, stone and turquoise jewellery, pashmina shawls, woollens rugs, Kashmiri carpets, wooden/bamboo objects and dollops of apricot goodness. Sustainability, creativity and imagination swivel and swirl in the atmosphere…
Ladakhi food is another facet of the state that is multifarious and sensory. The sumptuous Tibetan cuisine heavily influences it. The most iconic delicacies being; Thukpa (noodle soup), Skyu (vegetable stew), Momo (dumpling), Tingmo (steamed buns) and Ngampe (roasted barley flour). Traditional tea is made with green tea, butter and salt! You will find a variety of Chinese, Indian and global fare that you can tuck into.
Wouldn't you love to travel to this marvellous state? We've put together a list of places that you can visit in the city of Leh, to satiate your inner materialist and foodist.
This is your supreme guide to Ladakhi shopping and eating!
Suggested Read : Best Time To Visit Ladakh – A Complete Guide
Main Bazaar – Keepers and Craftsmen
Main Bazaar is lined with delightful little shops, stalls and tourist traps selling a wide variety of goods. The outfitters and provision stores hold Ladakhi souvenirs that make for perfect mementos or gifts. Throngs of crowds; locals and foreigners go about their business simultaneously… a synergy in the chaos. The snowy mountains frame the background.
Here is a snapshot of some unforgettable places to visit.
Ladakh Art Palace is a place of great mystique. Drenched in amber sunlight, it has an enchanting aura. Bright red shelves hold fascinating masks that seem like they're about to come to life. As you traverse further, you will discover tea kettles, butter lamps, horse saddles, silk wall hangings, and other rich artefacts.
Tibetan Handicraft Emporium holds a gorgeous collection of Thangka paintings, Buddha statues, masks, prayer wheels, beads, among other intricately carved objects. Wouldn't it be swell to explore these splendid little treasures? After all, these objects of art convey a lot about a civilisation.
Small orange-gold apricots bejewel Leh Ladakh's landscape. Velvety and sweet, they bloom in abundance. A visit to the Ladakh Apricot Store is a must, especially for all you fruit lovers. Here you will find fresh apricots, dried apricots, apricot jam and even apricot oil. You can use this golden fruit as an ingredient when cooking. It is particularly delicious in sauces and vinaigrettes.
Neha Snacks, with its distressed-dilapidated wooden door, beckons weary shoppers with the promise of fresh Aloo Chaat, Chole Bhature, and Gulab Jamun. For a quick and delicious meal, head to this eatery in the heart of Main Bazaar.
Imperial Bakery & Confectionery offers freshly baked bread, pastries and cakes. Head on over for something sweet.
Changspa Road – Foreign and Local
Changspa Road is a charming global village that exudes Ladakhi culture. It sparkles with quirky tourist stores, cafes masquerading as libraries, book stores offering second-hand travel novels, authentic eateries, budget guesthouses and travel agencies. Majority of the foreigners, in the city of Leh, reside in this locality.
We've listed a few places you must visit to shop, as well as to eat in Ladakh.
Check it out!
Cottage Industries Exposition, a former export trading house, is now a successful art curating business with a deep concern for maintaining the rich history of a vibrant country. The aim is to bring back golden Indian heritage to the world. You can purchase exquisite carpets, pashmina shawls, silk, gilded artefacts, and Islamic art and miniatures.
Ecology Centre, located right off Changspa Road, is an enriching shopping destination that will not disappoint. Its handicraft shop sells locally produced apparel such as T-shirts. You can also purchase a Thangka, which is a Tibetan painting on cotton or silk appliqué, illustrating a Buddhist deity, scene, or mandala. It also consists of a library, where you can peruse through interesting books on agriculture and Zen Buddhism.
Quintessential Ladakhi architecture lends a charming ambience to Bon Appetit. One of Leh's classiest restaurants, it provides an opportunity for a lovely sunset dinner. Large bay windows overlook a stone patio. Wooden furniture and dim lighting add to the cosy atmosphere. A refined Italian menu is juxtaposed with Indian fare. The surrounding landscapes are laden with frosty peaks.
G Kitchen is a universe of cane, wood and bamboo. This is apparent in its outdoor terrace décor. It consists of an open kitchen which is instrumental in creating an honest-to-good vibe. The inside portion consists of floor seating; patterned mattresses and oval cushions. Mustard and brown curtains reflect the sunshine that pours in. You must try the minced lamb with apricot sour cream and harissa sauce.
A note of caution: Don't forget to haggle hard
During June and September, Leh teems with tourists as well as Tibetan and Kashmiri traders. Because the merchandise comes from Srinagar, Jaipur, Nepal and Tibet, prices tend to be high. So, make sure you are assertive. Bargain. Negotiate. Do not get conned into buying fake antiques. Most of the silver sold over here is none other than white metal.
Now that you're equipped with the right kind of knowledge, get ready to embark on an all-inclusive trip for your five senses. Navigate through a universe that consists of lucky coins and singing bowls. Lend your ear for words of wisdom from the Leh locals.
And while you're doing all this and more, let Thomas Cook mould your journey. Take a look at these packages. Each one is designed with the utmost care to ensure your experience is the best. Select one that's right for you and start planning your Ladakhi adventure!
Recommended Read : 10 secrets you didn't know about Ladakh
Thomas Cook Packages
Magical Ladakh with Turtuk – Premium (Indulgence)