Can we look at Thailand in a different way please?
There's always another story, there's always more than meets the eye. Yes, there's always more than what you hear about a place. But unfortunately, Thailand, the beautiful 'Land of Smiles', is popular among many Indians for all the cheeky reasons. Like any other country, Thailand has its highlights and challenges. So let's not get prejudiced and focus on the dark side, for Thailand is a lot more than what you think it is. The pristine beauty of its islands and beaches is truly breathtaking and the local culture is something you would love to explore.
Thailand is commonly visited for delicious food, Thai massages and spa, shopping, luxury hotels and because it is a budget destination. But, there is an unknown, uncharted beauty of Thailand waiting to be explored and experienced. Are you ready to traverse the gorgeousness of Thailand Tourism in a different way? Brace yourselves! Here's the list of places to explore when in Thailand:
Must Visit Places in Thailand
Waterfall heaven in Chantabhuri:
Hidden in the eastern side of Thailand, Chantabhuri province is a waterfall paradise. Covered with pools, rivers and rainforest slopes, the Namtok Philo National Park here offers a great hiking experience. You can hike in the company of the locals and enjoy the local meals. During your hike, expect a lot of temples and Pagodas and also witness the wonderful catholic interlude.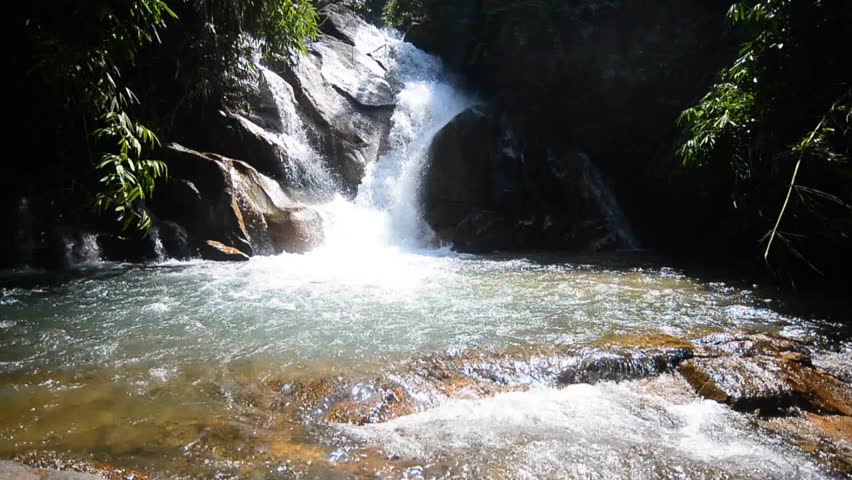 Myanmar border on two wheels:
Take the chance to explore the off beaten path to the Myanmar Border on a motorcycle. Relish the pristine beauty of Thailand's countryside. Driving across the windy mountain roads is a thrill you've never felt before. The scenery is mesmerising and the view at the border is bliss!
Mountain Bike at Chiang Rai:
Awaken the explorer in you and take a mountain bike ride from Chiang Rai to the surrounding countryside. Enjoy the bustling streets and the quiet farmland. This is the most different way to enjoy, right?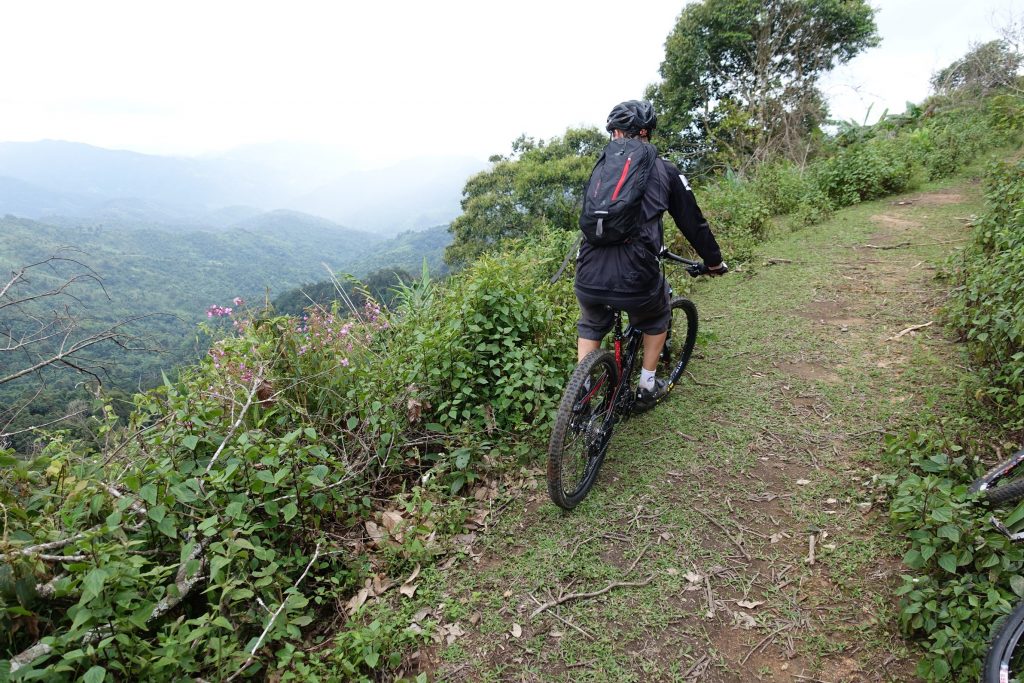 Meet the Elephants at Lampang:
This quiet town is definitely worth a stop for its river-side bars and restaurants, horse-drawn carriages and intriguing Buddhist Temples. Not only this, Lampang is also home to Thailand's Elephant Conservation Centre, where you can exchange warm greetings with more than 50 elephants, including babies.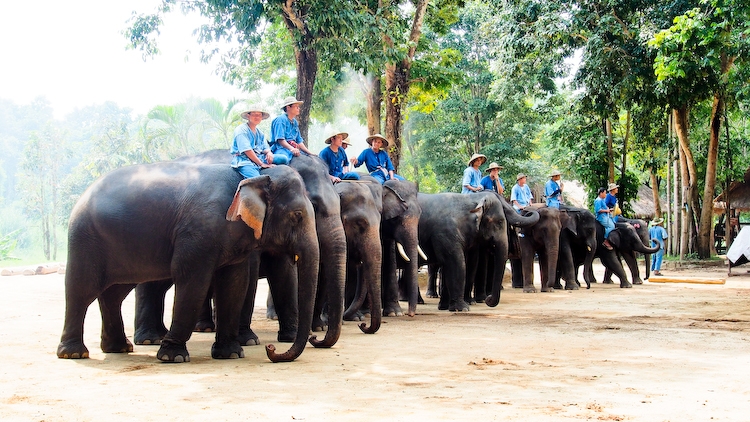 Rock Climb at Railay:
This one is for the adventure lovers! Rock climbing at Railay is a beautiful experience and you won't find a more wonderful setting than this in the Universe. The surrounding Krast islands are breath-taking. Don't miss it!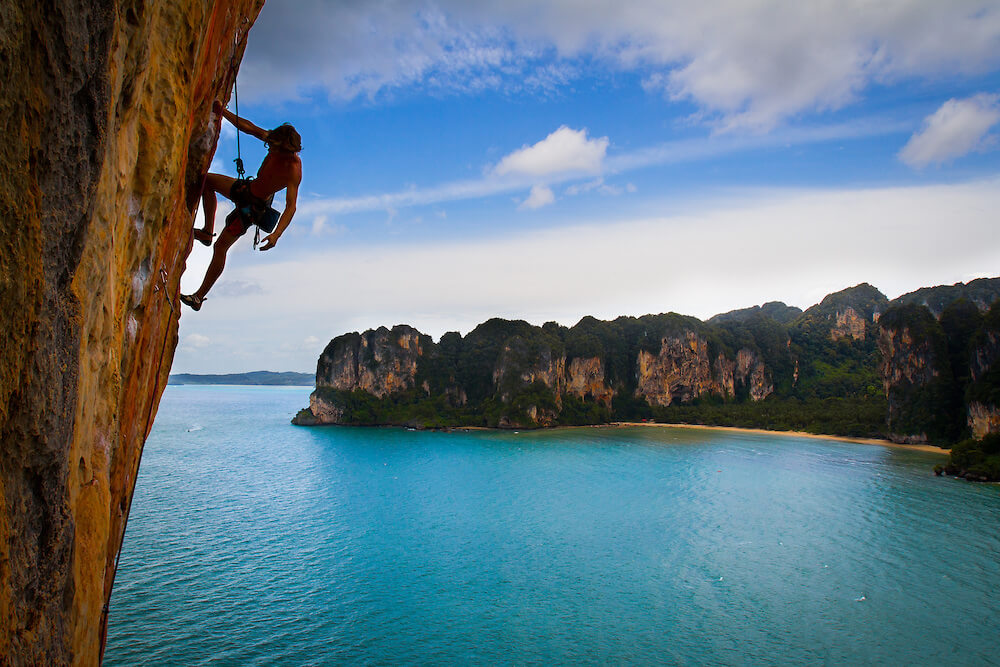 Learn Kick Boxing:
They say, when you visit a place, learn and bring back a piece of their culture. So, while you are in Thailand, spend time and learn Kickboxing known as 'Muay Thai'.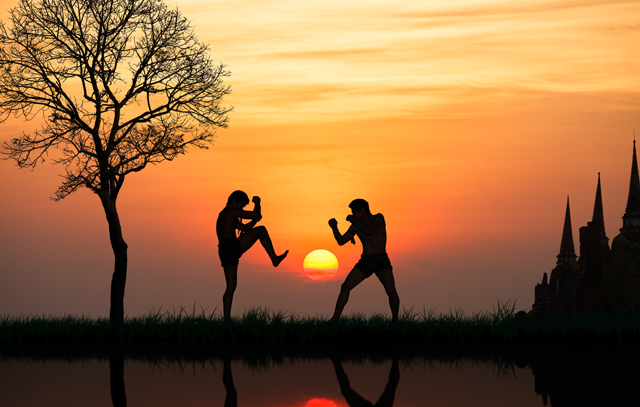 Participate in a Songkran:
If you book your Thailand tour package during the Songkran Festival, do participate. Don't miss the experience of the world's largest water fight to celebrate the Thai New Year.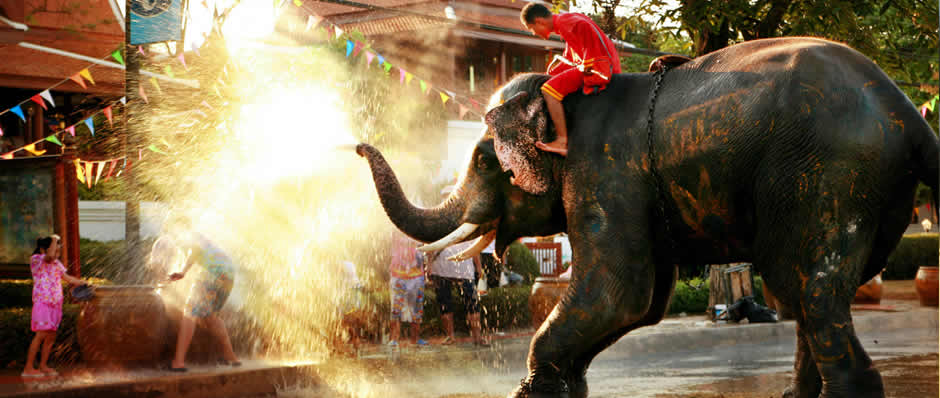 A land of waterfalls, Petchabun:
Lying in North Thailand, Petchabun is the land of waterfalls. It is surrounded by mountain ranges, rivers and national parks. The beauty here is surreal and unforgettable. Here, you will truly experience Thailand in a different way! 
Ruins at Burriam:
For those who love ruins and find beauty in broken pieces, Burriam is a dream come true! Visit Phanom Rung, one of the most preserved Khmer Temples in South East Asia.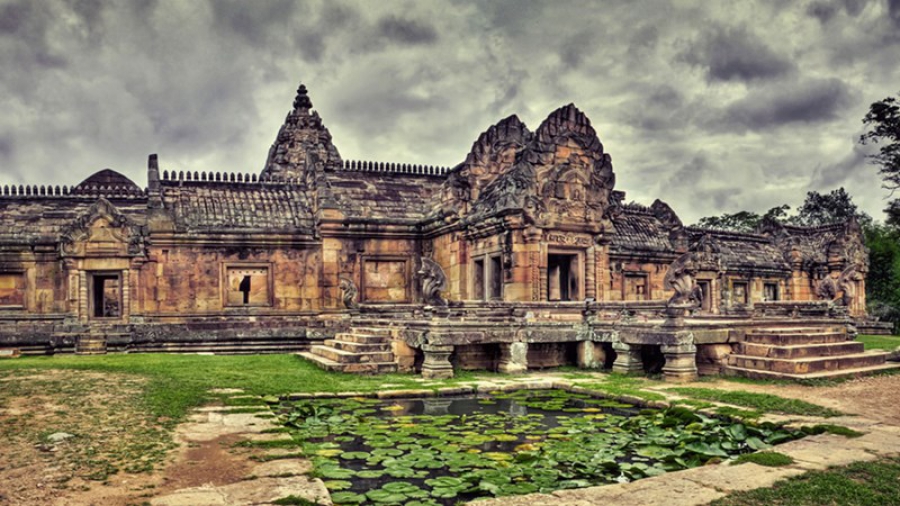 If you really wish to experience the true Thai living, follow this list of unexplored pathways. Slow down, soak in every moment, and craft your 'Offbeat Thailand' story!
Suggested Read : All About Thailand – A Brief Travel Guide
Thailand has a lot of unique experiences to offer and Thailand holiday packages have a lot in store for you.
Summary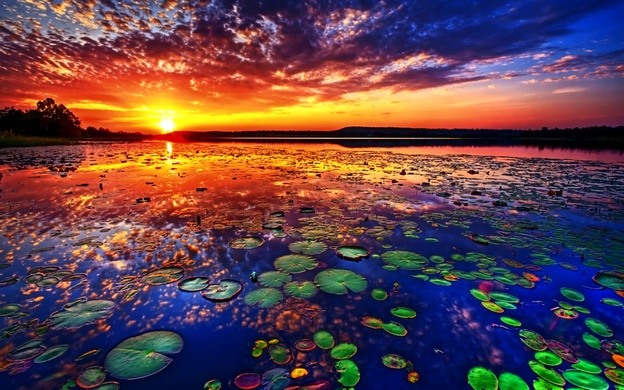 Article Name
Can We Look at Thailand in a Different Way Please? - Thomas Cook Blog
Description
Yes, there's always more than what you hear about a place. Let's traverse the gorgeousness of Thailand in a different way!
Author Name