Don't we all want to explore the world, travel to unknown places and unravel the mysteries that lay there? When the places that we have read about in books or seen in pictures are in front of us, we would only want to capture that moment for a life time. The excitement and enthusiasm is simply overwhelming. However, before one gets carried away in the excitement, certain things need to be kept in mind.In certain countries like Thailand, Hong Kong, Maldives, Seychelles etc., Indian nationals can get Visa on arrival. Again in certain countries like Nepal and Mauritius Visa is not required for citizens of India, the former being the only country that allows unlimited access. In many countries a valid
USA or UK Visa
is grants access, these countries include Egypt, Mexico etc. One can always confirm this information from the respective consulates/ embassies and Indian Ministry of External Affairs.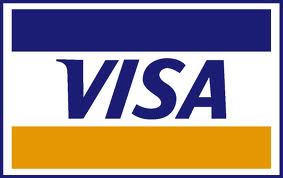 However it is imperative to check the Visa regulations of the country you are travelling to. While applying for a Visa it is helpful to determine the type of Visa that would be required. Different countries have multiple types of visa for varied purposes, like education, travel, business etc. One has to make sure that the purpose of visit is clearly mentioned in the Visa application and the appropriate Visa is applied for.
The following checklist of common documents is a must for applying (or getting) visa to any country:
• Passport (current and old)
• Passport size photographs (at least 2)
• Birth Certificate (with name of both parents)
• Visa forms from the respective consulates
• Purpose of visit
• Financial Documents (Bank Statements/ Taxation Documents)
• Marriage Certificate (if applicable)
• Professional and academic documents
So, keep these things in mind and plan your well in advance to avoid last minute complications and hassles. Bon Voyage!