Conveniently get your Europe Visa with Thomas Cook
Europe, being one of the most developed regions, is one of the most visited continents for business and leisure purposes. As around 26 countries in the region are members of the Schengen Area, outsiders need to apply for a Schengen Visa to enter into, travel within, and depart from any of the members of the Schengen Agreement. From natural wonders to historical manmade landmarks, Europe beckons tourists with all kinds of sightseeing opportunities. For businesspersons, the immensely advanced economies of the countries within the continent are fruitful for business collaborations and deals. To travel to Europe, ensure that you know all about Schengen Visa and learn which types of Schengen Europe Visa you will need to apply for.
Europe Visa Eligibility
A Schengen Visa needs to be applied for by all non-Schengen passport-holders. The Schengen Visa allows the applicant to travel to, stay and travel within, the European nations that are part of the Schengen Area.
To be eligible for a Schengen Europe Visa there are certain criteria that need to be fulfilled by you, the applicant, such as having a valid current passport and providing all the required documents along with the Schengen Visa form.
Types of Schengen Visa
There are several types of Europe Visas, also known as Schengen Visas issued to applicants. These are mostly various short-term Visas that applicants need to have to travel to countries in the Schengen Area of Europe.
Schengen Europe Tourist Visa
The Schengen tourist Visa for Europe is a short-term Visa. It should be applied for when you wish to travel to Schengen countries for purely leisure purpose. This Visa allows you to stay in the Schengen Area for up to 90 days total and has validity for around 6 months from the date of issue.
Schengen Europe Business Visa
The Schengen business Visa is issued when you plan to travel to the Schengen Area for commercial purpose. This short-term Schengen Visa allows you to travel to, and stay in, the Schengen area to attend business meeting and conferences, as well as take part in commercial/industrial events, exhibitions, etc.
This Visa allows the Visa-holder to stay in the Schengen Area for up to 3 months and has a validity of around 180 days.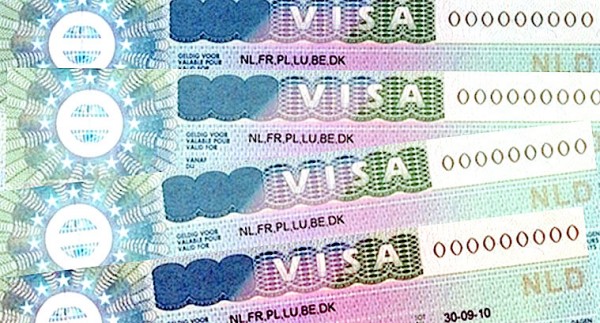 Schengen Europe Medical Visa
The Schengen medical Visa for Europe allows the applicant to get medical and healthcare treatment within the Schengen Area. This is normally a short-term Visa and is issued for the duration of the treatment.
This Visa will require a letter from the medical institute/hospital where you are scheduled to undergo the medical treatment.
Schengen Europe Student Visa
The Schengen student Visa allows the Visa-holder to stay in the Schengen Area for pursuing higher education. This Visa is issued to applicants on having their admission accepted by a renowned educational institute from within the Schengen Area.
This is a long-term Visa and is normally issued for the entire duration of the educational course being pursued by the applicant. It requires a cover letter from the educational institute/university where the applicant shall be studying.
Schengen Europe Working Visa
The Schengen working Visa for Europe is a long-term Visa. It is issued to skilled workers for the duration of their contract with the company operating within the Schengen Area.
Step-By-Step Guide for Europe Visa Processing
The Schengen Europe Visa process may seem tedious and complicated, especially if you are applying for the first time. To help you understand this procedure we have broken it down in a stepwise manner:
Step 1
Once you have decided the type of Europe Visa you need to apply for, you will then have to download the relevant Schengen Visa form from any of the numerous sources it is easily available on the web.
Step 2
Once you have filled the Visa application and attached the required documents, you will need to schedule an appointment with the relevant Schengen country's embassy, or with the nearest Visa Application Center (VAC).
Step 3
It is mandatory for the applicant to submit the Visa application form and the attached documents in person at the Embassy, or VAC.
Ensure that you carry the applicable Visa processing fee with you when you go to submit your Visa application.
Step 4
Once the Visa fee is processed, the attached documents are verified. Afterwards, you will be called for a personal interview with the Consulate Officer.
This personal interview is mandatory to attend, especially if you are a first-time traveller to the Schengen Area, or if you have not travelled to the region since November 2, 2015. This personal interview is mainly meant to gather your biometric details for registration.
Step 5
Once your Visa application is processed completely, you will get a notification when the Schengen Europe Visa is issued.
To avoid this long and strenuous process, you can simply ask Thomas Cook, the renowned global tourism expert, for assistance. This will help to make the Schengen Europe Visa process much easier and efficient for your comfort.
What Documents Do You Need for Europe Visa?
These are the essential documents that you need to attach with the Schengen Europe Visa form, to ensure successful Visa processing:
Passport – Attach current passport with at least 6 months of validity remaining from the planned date of departure into the Schengen Area. Your passport should be issued within the last 10 years. Ensure that it has at least 2 (TWO) blank pages in it.
Photographs – Attach 2 (TWO) passport-sized (35 mm x 45 mm) photographs.
Flight details – Attach copies of your arrival and departure flights to, and from, the Schengen Area. These should show the dates of arrival and departure clearly.
Travel insurance – Travel insurance policy, with a cover of at least GBP 30,000 is mandatory for Schengen Visa application. Ensure that the insurance policy provides protection for the entire duration of stay within the Schengen Area.
Cover letter – Cover letter from employer/college are required in case you are applying for a work permit or student Visa, respectively. This should give as much information as possible about the nature of your visit and stay within the Schengen Area.
Proof of Accommodation – This is normally required for tourist and business Visas for Schengen Area. Attach copies of confirmed hotel bookings and other accommodations along with the Visa application form.
Proof of Means of Subsistence – Attach a recent copy of your bank statement. This is to prove that you have sufficient funds in your account to cover the expenses of travelling and staying within the Schengen Area.
Europe Visa Passport Delivery
Usually, it takes around 15-20 calendar days for the Schengen Europe Visa application to be processed completely and the Schengen Visa to be issued. In case of additional scrutiny required by your documents, it may take anywhere between 30-60 days for the Visa application to be processed completely.
Once you receive the notification of the Visa being issued, you can choose to collect it in person from the Embassy (or VAC), or you can choose to have it couriered to the mailing address specified on the application form.
Benefits of Getting Visa Processed from Thomas Cook
Thomas Cook has been a prominent tour and travel organizer for many years now. We use our immense expertise to provide comprehensive and efficient Schengen Europe Visa processing services for faster and easier Visa procedure.
Check out the immense benefits you get when you are helped by Thomas Cook with the Visa application process:
Fast Online Process
With Thomas Cook, you can easily apply for Visas online. Just fill up the form and make an online payment using your credit card, debit card or any other accepted mode of payment. The entire process will then be completed by our experienced professionals.
Complete Visa Solutions
For many decades now, Thomas Cook has been providing excellent tourist and travel services all over the world. This has allowed us to become proficient in all types of Visa application processing, especially Schengen Europe Visa procedures. This lets us provide comprehensive Visa services to our thousands of customers.
Efficient Visa Processing
We have become extremely efficient when it comes to helping with Schengen Visa processing. Our immense expertise allows us to make the Visa process seem easy and efficient for you.
Safe & Secure Visa Procedure
We are focused on providing the best tourist services in the world. This has made transparency in functioning one of our major goals in the day-to-day functioning. We ensure the total and complete safety of customers and keep them updated at every step of the Visa process.
Choose Thomas Cook and ensure that you can enjoy your trip to Europe in an efficient manner, with easy and successful Schengen Europe Visa processing.
FAQs
1.Is the Schengen Visa only for a particular country?
No, the Schengen Visa basically allows you to visit, stay, and travel within, any of the Schengen Area countries.
However, ensure that your total stay in the different Schengen countries does not exceed the Visa limit (90 days) in total.
 2. How much will it cost to get a Schengen Visa?
Normally, the cost of the general Visa fee is around EUR 60. This fee is applicable for all applicants above 12 years of age in the Schengen Visa application form. For children below 12 years, the Visa fee is around EUR 35.
This fee needs to be paid when submitting the Schengen Visa application.
3. My passport expires in another 5 months can I apply for a Schengen Visa?
No, you need to have at least 6 months' (180 days) validity remaining on your current passport to even apply for the Schengen Visa. You will need to apply for a fresh passport, and once you receive it in hand, you can then apply for a Schengen Visa.
4. How many times can I enter the Schengen Area with my Schengen Visa?
The numbers of entries/exits allowed to you into, and out of, the Schengen Area, are clearly mentioned in the Visa as 'Single Entry' Visa or 'Multiple Entry' Visa.
5. How can I extend my Schengen Visa?
Generally, you will need to apply for an extension on your current Schengen Visa only from outside the Schengen Area.
However, exceptions are made in cases where the applicant is able to prove that due to special circumstances the applicant is unable to travel abroad and apply for an extension. In such cases, the applicant is allowed to apply for an extension on the current Schengen Visa from within the Schengen Area.
6. What do I do if my Schengen Visa application is denied?
In case your Schengen Visa application is denied, you will receive a form explaining the reasons behind the rejection of your Visa application.
In this case, you can decide to appeal against the rejection, within the time stipulated in the form. Although you are free to apply for a fresh Schengen Visa ensure that you take care of the reasons that caused your initial Visa application to be denied.