Conveniently get your Hong Kong Visa with Thomas Cook
Hong Kong is one of the most popular destinations for tourists and business persons. It is one of the most prominent territories in Asia and has become a prime location for businessmen and other visitors. The island territory has something to offer for everyone. You can visit some of the most exciting places, such as Hong Kong Disneyland, Ocean Park Hong Kong, Madame Tussauds Hong Kong, and businessmen find business association opportunities with the numerous multinational business corporations having a well-established base on the island. At Thomas Cook, we provide Visa Services for hassle free Visa Application- Process and Delivery. If you are planning to visit here, then you might want to know more about the specific Hong Kong Visa you might need to travel to the island.
Hong Kong Visa Eligibility
Earlier, Indian passport-holders were issued short-term visas on arrival at the port-of-entry. However recent changes in visa regulations require Indian passport-holders to apply for a pre-arrival registration process to visit Hong Kong without any special visa. This registration is a must if you, the applicant, wish to travel to Hong Kong to visit family and friends or for commercial purposes.
To be eligible for a Hong Kong visa you will need to have a current passport with sufficient validity left for it to expire, along with confirmed flight tickets, into and out of, Hong Kong. The Immigration Services of the country has also started to register Indian nationals prior to their arrival.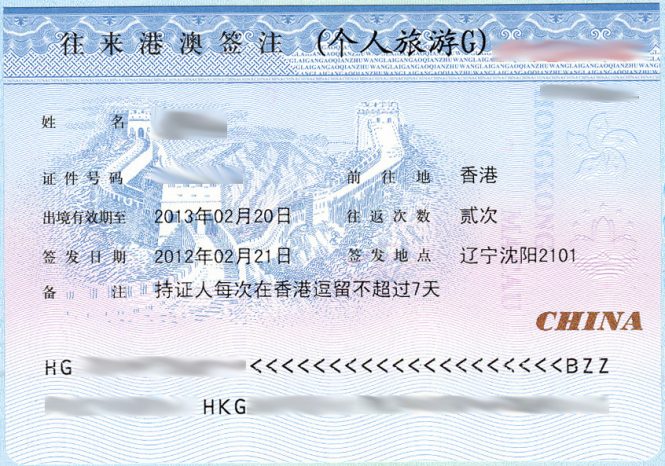 | SI.No. | Hong Kong Visas |
| --- | --- |
| 1 | Pre-Arrival Registration |
| 2 | Hong Kong Visit Visa |
| 3 | Hong Kong Work Visa |
| 4 | Hong Kong Investment Visa |
| 5 | Hong Kong Dependent Visa |
| 6 | Hong Kong Student Visa |
| 7 | Hong Kong Permanent Residency Visa |
Types of Hong Kong Visas
These are the commonly-issued visas for visiting Hong Kong. The purpose of your visit will help to decide which visa you will need to apply for before planning your trip to Hong Kong:
Pre-Arrival Registration
Although this is not strictly a visa, registration by Indian passport-holders wishing to travel to Hong Kong for less than 14 days is essential now. This registration is mandatory for normal passport holders from India whereas holders of diplomatic passports and other official passports are exempt from registration.
Hong Kong Visit Visa
There are several countries in the world whose passport-holders are allowed to visit Hong Kong for 7-180 days (1 week to 6 months) without the need for a special visa.
For others, a visit visa is important to be obtained from the Chinese Embassy or a Consulate in Hong Kong. This visa allows the visa-holder to take part in tourism activities only.
Hong Kong Work Visa
When a company in Hong Kong requires you to shift to the island for employment purposes, then you will be required to get a work visa for Hong Kong. A letter from your employer/sponsoring company is required to prove that you are eligible to fill up the designated position in the company, owing to your educational qualifications, skills, work experience, etc.
Normally, the company who is planning to employ you will apply for the work visa on your behalf.
Hong Kong Investment Visa
An investment visa is meant to be applied when you plan to travel to Hong Kong for self-employment purposes. With this visa, you will be able to take part in profit-making activities while in Hong Kong.
Hong Kong Dependent Visa
This visa should be applied for if you have employment/business in Hong Kong and wish to call your spouse/children (minors) to stay with you. For residents of Hong Kong, it allows sponsoring their parents, who are over 60 years of age.
Hong Kong Student Visa
If you wish to study at any of the recognized educational institutes or colleges in Hong Kong, then you will need to apply for a Student Visa for Hong Kong. This requires a letter of sponsorship from the educational institute which you have been admitted into for higher education.
Hong Kong Permanent Residency Visa
This Hong Kong visa can be applied for by those who have been living continuously in the country for over 7 years straight. This visa allows you to live and work in Hong Kong without a special visa. To retain residency status of Hong Kong, you will need to ensure that you do not leave the country for over 3 years continuously.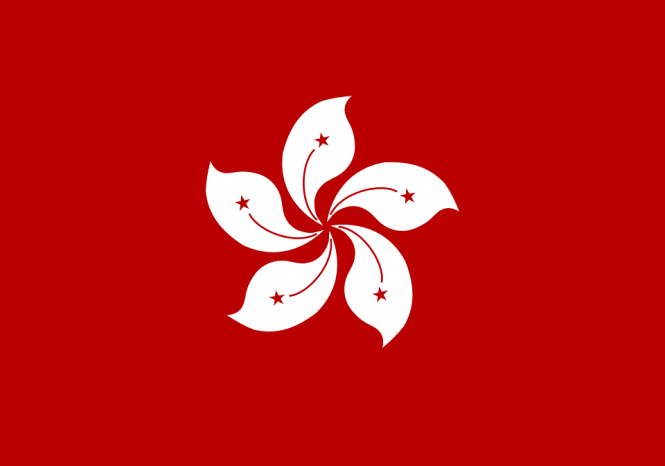 Step-by-Step Guide for Hong Kong Visa Processing
Hong Kong Visa application can be a tiring experience if you follow the steps given below:
Step 1
Decide the type of Hong Kong visa you will need to apply for. Once you have determined the type of visa, you will need to download the appropriate visa form from which is available online.
Step 2
Generally, pre-arrival registration is one of the most commonly-sought types of Hong Kong visa by Indian nationals. For this, you will need to follow the simple instructions and provide all relevant information.
If you have to apply for a long-term visa (apart from pre-arrival registration), then you will need to collect all the relevant documents required by the particular visa regulations.
Step 3
Once you have filled the pre-arrival registration form online, you will be re-directed to the payment page. Ensure that you have an electronic mode of payment handy when you are filing the registration form online.
Generally, the total visa application fee is somewhere around INR 7,000, or so.
Step 4
Once your visa (or registration) application is completed and submitted, you will most likely receive the first update on its progress within the first 24 hours.
The visa will be processed and issued to you through e-mail.
If you are looking for convenient and hassle-free visa processing, just get in touch with Thomas Cook and we shall take care everything for you while you relax.
What Documents Do You Need for Hong Kong Visa?
These are the documents that are generally required at the time of applying for pre-arrival registration, or any other type of Hong Kong visa for Indian passport-holders:
Passport – Your current passport should have a validity of at least 6 months from the planned date of departure to Hong Kong. Ensure that your current passport has at least 2 (TWO) blank pages as well.
Photograph – Attach 1 (ONE) passport-sized photograph which has been taken at most 3 months prior to application for a visa.
Flight details – Should show details of the flight, such as arrival to, and departure from, Hong Kong.
Cover letter – This is essential when applying for a work visa or student visa. The cover letter should be issued by the employing company/educational institute where you wish to join when you arrive in Hong Kong.
Hong Kong Visa Passport Delivery
Normally the Hong Kong via process takes up to 4 weeks. Once the visa is issued, you will receive it via email. Ensure to take a hard copy and present it with your passport and other essential documents at the airport.
Benefits of Getting Visa Processed from Thomas Cook
Thomas Cook has been the leader in travel and tourism for many decades now. The brand is renowned for offering the best and most efficient travel services to travellers from all over the world.
These are the distinct benefits that you get when you ask Thomas Cook for assistance with your Hong Kong visa processing:
End-to-End Visa Solutions
Our immense expertise allows us to provide comprehensive visa solutions to every customer. From applying for pre-arrival registration to seeking long-term visas, we are well-adept with assisting with all types of visas.
Time-Saver
Your valuable time and effort are saved significantly when we are at your side. The visa process becomes efficient and faster with our help.
Safe and Secure
We have a stringent transparency policy when it comes to offering travel and tourism services to customers. This allows you to be updated at every step of the visa process and knows how long it will take to get your visa in hand.
Choosing Thomas Cook for help with Hong Kong visa application process ensures that you receive your visa faster and easier and can enjoy your stay at the island nation with comfort and without stress.
FAQs about Hong Kong Visa
1. How can I extend my Hong Kong visa?
Usually, visitors need to apply for an extension of stay on their visa from outside the country, before the limit on their present visa expires. However, for special circumstances, an urgent extension of 7 days is allowed, provided it is applied for before the present visa expires.
2. Are all Indians required to apply for pre-arrival registration before travelling to Hong Kong?
Apart from the below mentioned, all other Indian passport-holders need to apply for pre-arrival registration:
Indian diplomatic/official passport holders
Holders of the UN Laissez-Passer document who are visiting Hong Kong or transiting through on UN business
Enrolled in e-Channel Service for Frequent Visitors
Holders of valid HKSAR Travel Pass
If all immigration requirements are met, then crew members of Indian merchant vessels and aeroplanes are also allowed entry into Hong Kong without the need to apply for pre-arrival registration.
3. What should I do if I want to visit Hong Kong for more than 14 days?
If you wish to travel to Hong Kong for more than 14 days'-stay, then you will need to apply for the relevant type of visa which is required for the purpose of your travel.
4. How much will a pre-arrival registration cost me?
There is no charge for applying for pre-arrival registration.
5. What information is required when applying for pre-arrival registration?
You will need to furnish general personal information about yourself, including your complete name, gender, marital status, D.O.B., residential address, contact details, Indian passport number, etc.
Apart from this, there is other information required which is mainly helpful in connecting your passport with the relevant visa.
6. When should I plan to visit Hong Kong as a tourist?
The best time to visit Hong Kong is between October and early December, as the weather here is mild and pleasant.