Experience the magic of temple festivals in Kerala
Kerala is a magical land. Much like the landscape of this region itself, temple festivals in
Kerala
are equally elaborate and exotic. Gorgeously decked elephants are major attraction of these festivals. It is a divine practice in Kerala to donate elephants to temples, hence a majority of temples in
Kerala
have their more than one elephants. They are looked after and taken care of by residents who live in the temple campus. Every year these majestic elephants carry their resident temple deity during processions and annual festivals.
It is a divine sight if you get a chance to witness it. Elephants are dressed royally in the most festooned costumes. Their heads are decorated with gold plated forehead ornaments, called Nettipattom. Other jewelries that adorn the imposing stature of elephants are bells and necklaces. The mahouts and priests mount on top of the elephants and hold silken parasols called Muthukuda. They sway large white Yak tail whisks known as Venchamaram and a large fan made from peacock feather which they called Alavattom. All these transcends into a grand procession that is held every time during temple festivals in Kerala.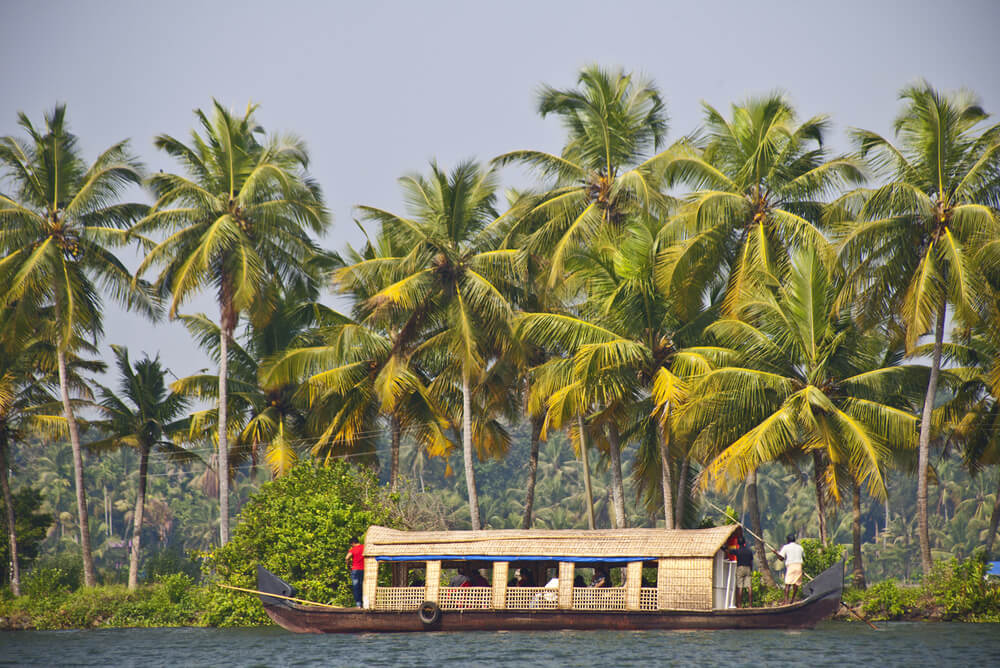 Whenever you plan to schedule your Kerala tourism, try to look for dates when the elaborate temple festivals are held. The exotic state of India will definitely entreat your heart and soul and present you with the most glorious sights that you could ever witness in your lifetime.
Thrissur, a small town in Kerala is where the biggest of all Poorams are held. Every year thousands of tourists on a trip to Kerala visit this small town during the celebration of temple festival to experience the 36 hours of the most delightful festivities. The tradition of Thrissur Pooram is almost 200 years old. It was ushered by the then ruler of Cochin, Raja Rama Verma. He decided to break the norms and create a unified venue for festive celebrations. Raja Rama Verma, also known as Sakthan Thampuram unified temples situated around his territory and organized Thrissur Pooram as a festival where masses could participate in full swing.
Festooned with colors, pageantry and smeared with religious fervor, the beautiful small towns of Kerala transform into pockets of glory each year during the elaborate temple festivals. Try experiencing this different flavor of Kerala holidays as well apart from exploring its verdant landscape.
Summary
Article Name
Experience The Magic Of Temple Festivals in Kerala - Thomas Cook India Travel Blog
Description
Whenever you plan to schedule your trip to Kerala, try to look for dates when the elaborate temple festivals in Kerala are held.
Author Name