Exploring South Korea: Jeju Island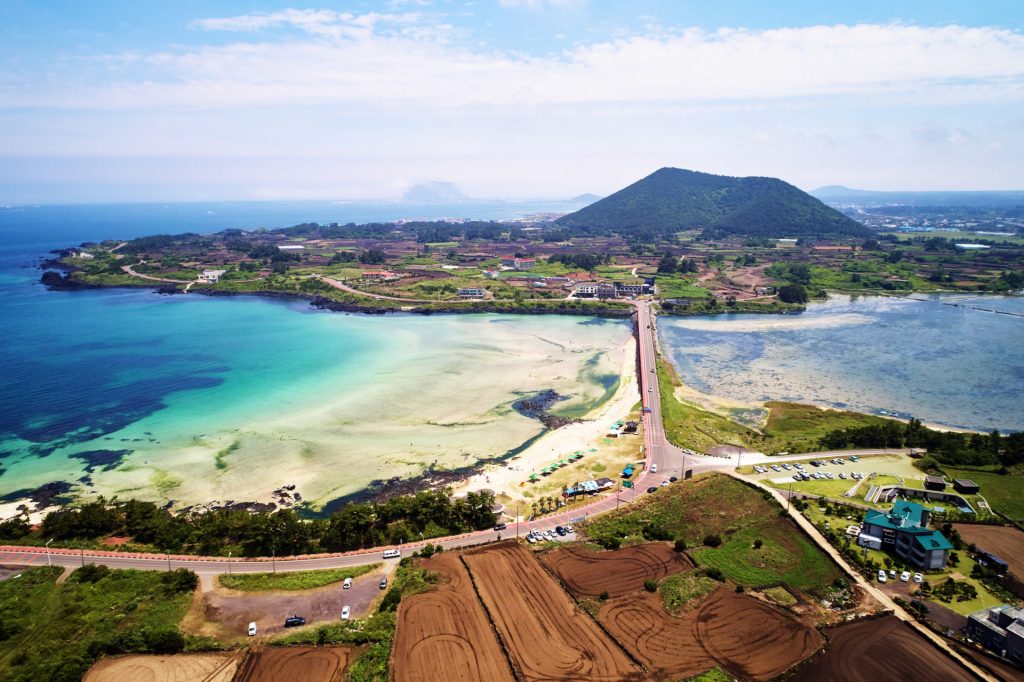 Lush green flora for as far as you can look, emerald clear waters meeting cloudy blue skies, the sound of distant waterfalls and chirping birds and the smell of marshy Earth; Jeju Island, South Korea's largest island that was formed by volcanic eruptions approximately two million years ago, today, is one of the most exotic places in the world.
Often called the "Hawaii of Korea", Jeju island has become increasingly popular for Asian tourists seeking warm weather and beautiful beaches to escape the cold. The self-governed province, home to its 660,000 inhabitants hosts a staggering 15,000,000 tourists per year. Here is your ultimate one-stop guide to explore Jeju Islands so you can capture all the immense beauty the island has to offer.
Attractions in Jeju Island:
Mount Hallasan
All you hikers and adventure seekers, listen up! Gear up and wear the right shoes to climb Mount Hallasan, South Korea's highest mountain. Mt Hallasan is a dormant volcano located in the heart of the island. It is also listed as a UNESCO World Heritage Site for the breathtaking views and picturesque landscapes it offers. Best part, despite its high altitude, the hike to and from the peak is relatively easy and can be accomplished in a day's time. From the peak, enjoy the most stunning postcard-like views of the exotic Jeju Island.
Jeju Submarine Tour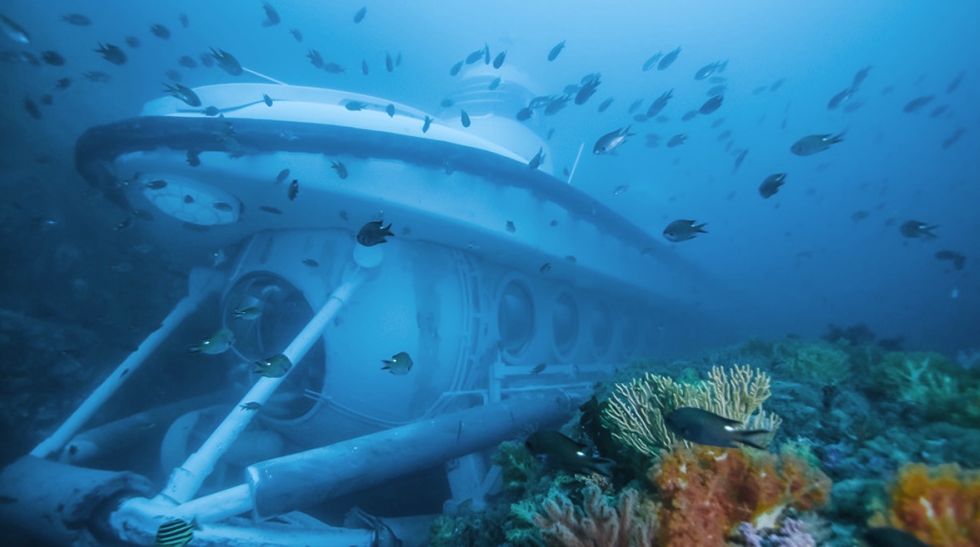 The only place in Asia to offer a submarine experience, this 80-minute submarine ride will showcase the mesmerising world that thrives below the ocean. Ideal for those who fear scuba diving, the voyager seats up-to 53 people and is equipped with cameras and sensors from all its sides offering a spectacular view from all the sides. Spend your time in the submarine admiring the rich sea-life, beautiful corals and exotic species of seaweed. This ride is assured to leave you speechless.
Recommended Read : Exploring South Korea: Seoul
Cheonjeyeon Waterfall
Cheonjeyeon Waterfall also referred to as 'The Pond of God', is a true paradise for every nature lover. The stunning waterfall, originating from the ceiling of a cave is subdivided into three different flows of waterfall, each hosting, a variety of rare flora and fauna. According to Korean legend, seven nymphs would come from heaven at night to bathe in the cold waters of Cheonjeyeon. If you're lucky enough to visit Jeju Islands in May, make sure to be a part of the Chilseonyeo Festival when you can actually step in and swim in the falls.
Manjanggul Cave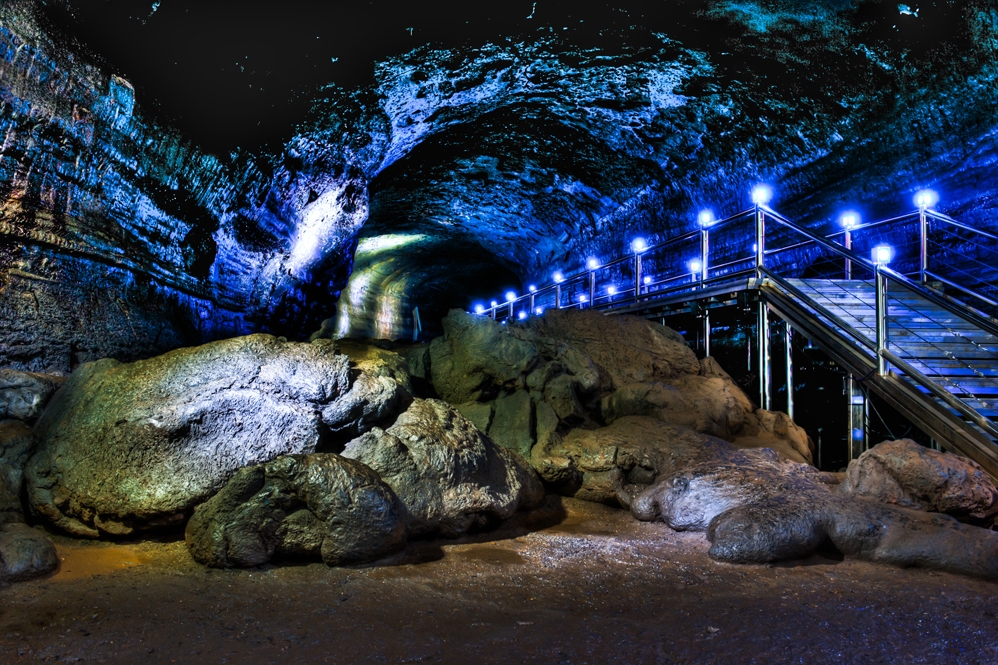 Manjanggul Cave is the 12th longest lava tunnel in the world, adding to Jeju Island's list of world heritage sites. Ready to be a bit spooked? Do not be surprised to hear the sound of flapping wings as the cave is home to a species of bats. While you enjoy the tropical weather outside, temperatures in the caves can fall a bit low, hence, do not forget to carry your jacket along. Spend your time inside the caves admiring the interesting lava formed structures while you are transported into a different world that seems to stretch for an eternity.
Suggested Read : 9 Best Places in Asia You Can Visit Within 50 K
Seongsan Ilchulbong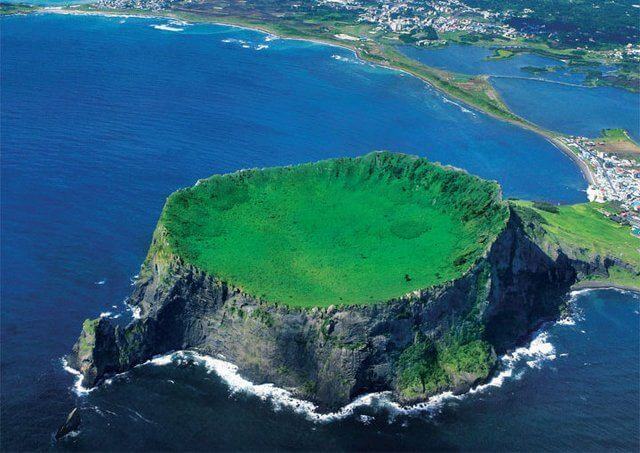 Formed by hydrovolcanic eruptions on the surface of the ocean thousands of years ago, situated on the eastern part of Jeju lies one of its most visited spots: Seongsan Ilchulbong. Also known as "sunrise peak", no trip to Jeju is complete without visiting this magnificent peak that has a bowl-like crater. For just 2,000 KRW per adult, you can hike up Seongsan Ilchulbong to witness one of the most mesmerising sunrise views in the world. Take your cameras out and capture the rays of sunlight elegantly kissing the lush verdant land.
Beaches in Jeju Island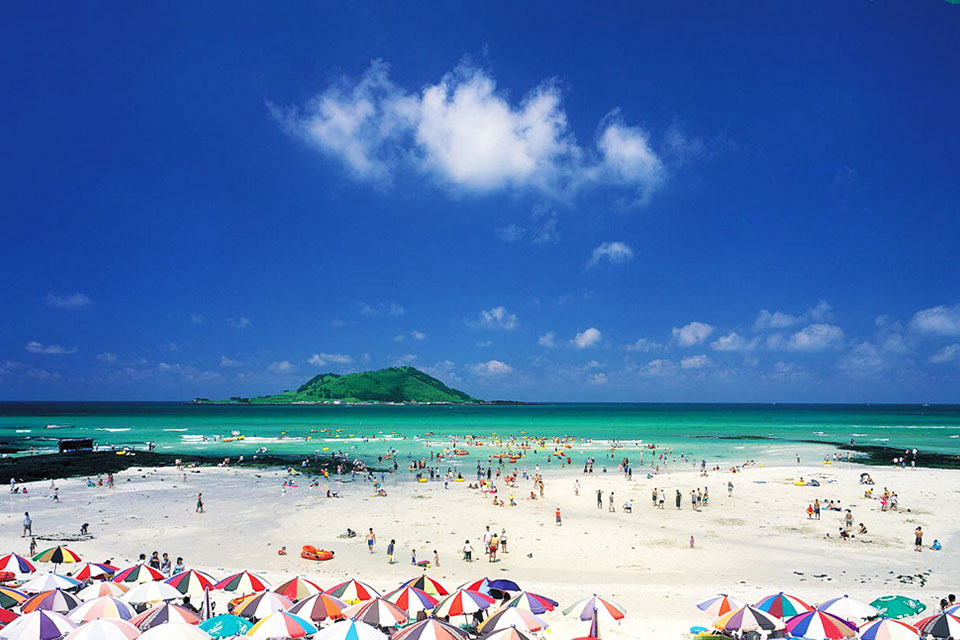 Bask in the glorious sun while lounging on the golden sand. Jeju island is surrounded by beaches from all its ends and each of these beaches offers a unique experience from the other. Make your way to Jungmun Beach which is popular for surfing due to its high rolling waves or maybe Iho Tewoo Beach known for its happening evening scene when the shore is illuminated by the lights of several beach clubs. If you want to escape the crowds, head to Woljeongri Beach, known for its pure white sand or Hyeopjae Beach to enjoy cobalt green water and evergreen mangroves.
Food in Jeju Island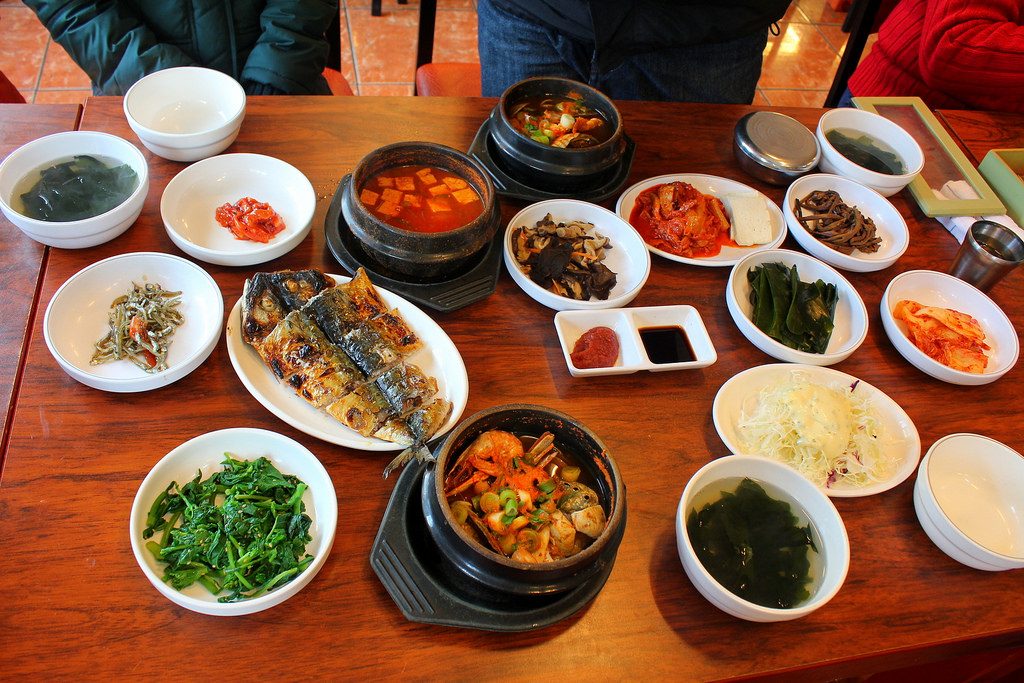 Even though Jeju is a small island, one would be surprised to learn the variety of Korean delicacies it is packed with. Foodaholics, satiate the inner foodie in you by indulging in these delicacies:
Black pork – Black pork is a specialty that can only be found in Jeju. The dish uses the flesh of black pigs bred solely on the island. The locals love this dish so much that there is a street named after it. Make your way to "Black Pork Street" and eat your heart out. Another very famous spot to indulge in Black Pork would be Dondason, a restaurant that has hosted many K-Pop stars.
Godeungeo Gui – This delicious dish, which is essentially grilled mackerel served with a variety of side dishes is loved by locals because of how easily available it is. To enjoy the crisp skin and sweet flesh, head to restaurant Deomjang Jungmun.
Haemultang – A delight for seafood lovers, this dish is going to be your ultimate favourite. It is essentially a mix of seafood with greens cooked in a rich spicy paste that is actually popular all over Korea but special to Jeju Island. Samsunghyeol Haemultang is famous for this dish and other seafood in general.
Osulloc Tea Museum
Who doesn't love a warm cup of tea? Tangerine is one of Jeju's most prized specialties and at Osulloc Tea Museum, one can enjoy some of the finest tangerine tea that Korea has to offer. At the museum, you can learn about how this tea is cultivated and on your way out, remember to purchase some tea as a souvenir for friends and family.
Shopping in Jeju Island
Koreans love some retail therapy and Jeju Island, without an exception is somewhere tourists can indulge in fun shopping. located in Downtown Jeju, the Jeju Jungang Underground Shopping Centre houses nearly 300 shops selling everything from jewellery to fashionable clothing. Open from 10 am to 10 pm, you will find a lot of tourists bargaining to buy famous Jeju merchandises that is only available on the island. Another famous place to shop is Tap-dong Street known amongst tourists for night shopping such as local handicrafts and cosmetics. The street is also famous for the various restaurants and pubs that attract crowds every evening.
Best Time to Visit Jeju Islands
Most people make their way to Jeju Island to escape the cold, hence, the best time to visit the spectacular island is between November and February to avoid heavy rainfall and occasional lightning. Springtime is also beautiful between March and May, whereas peak summer can sometimes be very humid.
So, what are you waiting for? Jeju Island is another Korean gem waiting to explored by you!