Fake a Vacation and get a chance to go on a Real Vacation
Tired of looking at people's holiday pictures on Facebook? Bored of liking your friends' check-ins at places that are on your bucket list? Well, this happens with most of us when we are prompted to plan a vacation but just end up daydreaming of our dream destinations. Then suddenly reality hits you like a hailstorm and you're back to your mundane routine. The good news is you don't need to go on such fakecations anymore. Thomas Cook India gives you a chance to go on a Real Vacation. Sounds tempting?
All you need to do is participate in our #NoMoreFakecation contest and Fake a Vacation for one last time to stand a chance to win a Free Trip to Thailand.
Steps to guide you on how to fake a vacation (Participation rules):
Step – 1  Like us on Facebook or Follow us on Twitter or Instagram



Step – 2  Create your Fakecation
Faking a vacation is an art and trust us you can go as wild and funny as you want. Here, we show you a few quirky examples on how to go on a vacation without actually going there. To make your Fakecation more interesting, you can also create funny gifs and videos. And you can create as many fake vacations as you want!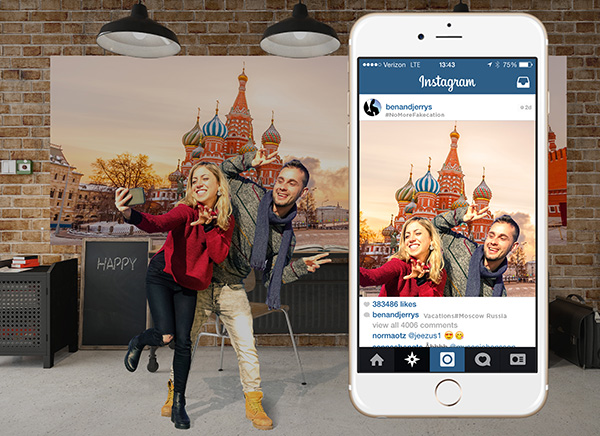 Step – 3 Post your Fakecation
You can either post your Fakecations on your Facebook, Twitter or Instagram, or on our pages/walls.  For us to find you, don't forget to tag your Fakecation with #NoMoreFakecation and also tag us on Facebook/Twitter/Instagram to be eligible to win.
So are you ready to fake a vacation and go on a real vacation?
Terms and Conditions:
At the end of the contest, one lucky participant whose entry is/are interesting, stand a chance to win a Free Vacation to Thailand.
Thomas Cook India (Ltd.) has the sole right to decide on winners or alter any rules.
The winners will be announced on 31st October and will be contacted by the officials of Thomas Cook India (Ltd.) to proceed further.
The Contest is open to only the permanent residents of India, aged 16 years and above.
By participating in this Contest, you agree to abide by the terms and conditions stated herein.
No exchange of gratification for cash, credit or other goods by the participant is allowed.
The Holiday/gratification is non-transferable to others.
The dates of departure of the holiday shall be given by Thomas Cook India.
We reserve the right to ban users based on suspicion of being unauthentic or unethical.
The pictures shown in the Posts/Gif's are indicative and are used for representational purposes only.
Thomas Cook India (Ltd.) may vary, delete or add to any of these terms and conditions, or withdraw, suspend or discontinue the Contest at any time without any reason, prior notice or liability to any individual. All disputes related to this Contest shall be subject to the jurisdiction of Courts in Mumbai.
Summary
Article Name
Fake A Vacation And Get A Chance to Go On A Real Vacation
Description
Tired of looking at people's holiday pictures on Facebook? Thomas Cook India gives you a chance to turn your fakecation into a real vacation!
Author Name