Find the deal of a lifetime across the best flea markets of India
India
is a land of contrasts. While major brands bring in their suave outlets to cater to the largest consumer forum in the world, the flea markets strewn across India have deals to offer that even Vito Corleone wouldn't be able to cook up on a good day. Here are few of the places where one can find the best flea markets of India.
Best Flea Markets of India
Goa Flea Markets
The Goa Flea Market at Anjuna, Goa, which was started off by the hippies back during the counterculture movement is not just famous locally but also around the world. A flea market like none other, one can find the best souvenirs in here. The market sells everything from clothing, curio to even articles that are passed of as historical ones. The market is unique for the fact that one may find artists, musicians and even tattoo artists sitting by the pavement and trying to connect to make a good deal. It is a joyous place to visit. The Goa flea market is also a great place to sample the local cuisine as the locals and tourists throng to this place to sell their fare as well as taste some. It is a must visit place on your trip to Goa.
Delhi Flea markets
Delhi is a city which has flea markets strewn all over town and each is as important as the other. Be it the various cartels and shops that set up at Connaught Place, or the Underground Pallika Bazaar. The Delhi Haat famous for handicrafts is a place you wouldn't want to miss when you travel to Delhi. And one cannot miss the famous Chandni Chowk area which sells everything from food to jewelry. Legend has it that there is a possibility that one could even find the lost city of Atlantis in Chandni Chowk. It is a flea market like no other.
Kolkata Flea Markets
Kolkata is the erstwhile capital of British India and it features many flea markets. Stuart Hogg market or New Market houses one of the oldest shops in the city. The complex sells everything from clothing, apparel, meat, grocery to fruits and curios. It houses bakeries, restaurants dairies etc. What started off as a weekly flea market back in the past has over time grown into a complex! It is probably the only flea market in the world that is housed in a colonial complex and could actually qualify to be a departmental market complex.
Summary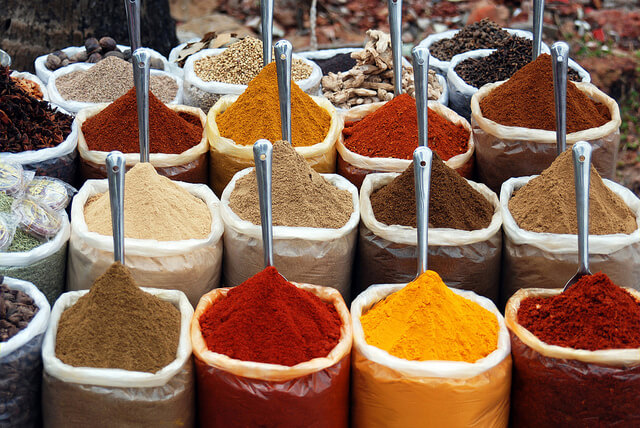 Article Name
Find The Deal Of A Lifetime Across The Best Flea Markets Of India
Description
Flea markets strewn across India have great deals to offer. Here are few of the places where one can find the best flea markets of India.
Author Name