Here's how you can easily get your Canada Visa with Thomas Cook
Canada is one of the most popular countries to travel for Indian tourists and businessmen. The North American nation is host to some of the most vibrant eco-system in the world although its northern parts touch the Arctic Circle. The popular Niagara Falls, one of the largest waterfalls in the world, attracts millions of tourists all through the year, from the pleasant summer days to the freezing cold in the winter. The country is host to several expansive national parks and wildlife reserves. Apart from this, tourists can also enjoy the unique polite culture of this country. However, before you start packing for this beautiful North American country, you will need to apply for a Canada Visa. We have collected all essential information you will need to know for this.
Canada Visa Eligibility
Although there are several countries whose citizens do not require a Visa to travel to Canada, India is not one of them. If you are an Indian passport holder, then you will need to apply for a Canada Visa online depending on the purpose of your visit.
To be eligible for a Visa to travel to Canada, you should mainly have a valid Indian Passport. Apart from your passport, there are several other documents you will need to submit, depending on the type of Visa being applied for, along with your Canada Visa application form.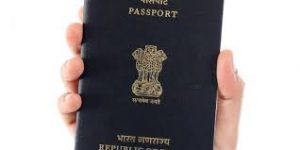 Types of Visa for Canada
There are several types of Visas that can be applied for when you plan to visit Canada. The specific type of Canada Visa is determined by the purpose of your trip to the country.
These are the several types of Visas issued for Indian travellers to Canada:
1. Tourist/Visitor Visa
This Visa is granted at the port of entry by the Border Services Officer. The duration of the stay will also decide by the officer who will then stamp the date by which you should leave Canada.
In case you wish to extend your stay, beyond the period allowed by the officer, then make sure to apply for an extension 30 days prior to the expiry of your current Visa.
2. FTSP – Federal Skilled Trades Program Visa
The FTSP allows permanent residence to the applicant. This is eligible for skilled technicians, such as aircraft mechanics, crane operators, heavy-duty equipment mechanics, machinists, welders, plumbers, electricians, and other such skilled people.
3. FSWP – Federal Skilled Workers Program Visa
The FSWP Visa grants permanent residence to the applicant. The applicant is classified according to the level of education gained, knowledge of languages (mainly English and French), their work experience as well as age.
4. PNP – Provincial Nominations Program
This Visa is for those applicants who do not qualify for the skilled worker's Visa. It will grant the applicant permanent residence if they have low-level technical skills and can contribute positively to the Canadian economy. This Visa allows the applicant to stay and work in the particular province.
5. Family-Sponsored Program Visa
This Visa allows a permanent residence holder of Canada to invite family. With this Visa, the applicant will be able to invite their spouse, common-law partner and dependent children in Canada and gives them a chance to become permanent residents of Canada too.
Step-by-Step Guide for Canada Visa Processing
The process for applying for a Canada Visa can seem arduous and tax for first-timers, senior citizens, and other such applicants. Hence we have made a simple step-by-step system which tells you all you need to know about applying for any type of Canada Visa online.
Step 1
Fill the application forms and other relevant documents online correctly. Then take a print of these.
Step 2
Attach your current passport as well as all other essential documents, as required for the particular type of Visa for Canada with the hard copy of the Canada Visa application form.
Step 3
Once you have the Visa application form and its necessary documents ready, then you will need to pay the applicable Visa fees as instructed on the website of the Canadian Visa Office.
Step 4
Once you have paid the Visa fees, you will need to visit the nearest CVAC (Canada Visa Application Center) to submit the Visa application and the documents attached to it. You can also choose to pay the Visa fees in cash when submitting your Visa application in person.
Now, you will be given a receipt after submission of your application. It contains the tracking number required to learn the progress of your Visa application and its status.
Step 5
Once your Visa is processed, you will be notified of its status.  If in case, it is rejected, you will be informed of it, and you can work on the reason for rejection and resubmit your application.  It is accepted, your passport and the Visa counterfoil will be ready to be collected or mailed, to you.
What Documents Do You Need for Canada Visa?
These are the essential documents that you need to attach with your Canada Visa application form, according to the regulations:
Passport – Attach your current passport which has at least 2 (TWO) blank pages in it. Ensure that this passport is valid for at least 6 months from the planned date of departure.
Photographs – Attach 3 (THREE) colour passport-sized photographs which have been taken in the last 3 months. Ensure that the photo has at least 80% of its total area covered with your face on a white background.
Cover letter – This letter should clearly state your details, the details of your journey into Canada and of other members travelling along with you.
Proof of Accommodation – Attach copies of a document showing confirmed hotel booking for the entire duration of your stay.
Itinerary – This contains the flight details, such as flight numbers and dates (arrival and departure) along with your day-to-day itinerary.
Means of Subsistence – Attach a recent bank statement showing that you have sufficient funds in your bank account to cover the entirety of your stay in Canada.
Canada Visa Passport Delivery
Normally, the Canada Visa application procedure will take around 30 calendar days to get completed.
You can collect your issued Visa and your passport from the Canada Visa Application Center (CVAC) once they intimate you of the arrival of your passport/Visa using the mode of communication specified by you (such as email, SMS or phone call).
You will need to carry a valid ID card when you go to collect your passport and Visa. Or, you can choose to have your passport delivered via courier to the mailing address specified by you.
Benefits of Getting Visa Processed from Thomas Cook
Thomas Cook has been the prominent tour and travel organizer for tens of thousands of tourists from all over the world. For many years, our travel and tourism experts have been providing all-round assistance to tourists in planning their trips abroad efficiently.
This also gives us a remarkable level of expertise when it comes to applying for Canada Visa. These are the express benefits that you get when you take our help with your Visa processing:
Complete Visa solutions
Thomas Cook provides complete solutions when it comes to applying for any type of Visa. Our immense experience in the industry allows us to make the Visa process easier and simpler for you.
Time-Saving
Thomas Cook helps to make the Visa application process more efficient for you. This helps to save significant valuable time for you, which can be used for fine-tuning your plans for the trip.
Complete Transparency
Thomas Cook always ensures that we function with complete transparency for Visa application processing. You will be updated at every step of the Visa application's progress, so you know the status of your Visa application in real-time.
Choose Thomas Cook for getting your Canada Visa and ensure that you are able to prepare better for the trip and make it truly memorable.
FAQs
What is CVAC or Canada Visa Application Center?
Canada Visa Application Center, or CVAC, is meant to provide administrative support to the clients. These centres are established to allow applicants to efficiently submit their Visa application form and documents without the need to personally visit the Canadian Embassy's Consulate Section.
Can I submit my Visa Application via another person?
Yes, you can appoint any other person to represent you at the time of submitting your Visa application. Use the Representative (MM 5476) form for this purpose.
Will I have to appear for a Personal Interview at the Visa office?
You may have to visit the Visa office for a personal interview, especially if you are applying for immigration, citizenship or refugee Visa.
Which is the best time to visit Canada?
According to our travel experts, the best time to experience the wonderful natural beauty of Canada is between the months of early May to the end of June. However, the time period between July and August is the peak tourist season in the country.
What should I see in Canada?
There are immense tourism activities to choose from in Canada. You can choose to visit the world-famous Niagara Falls or enjoy the numerous outdoor and water-sports offered by the country. Apart from this, there are several national parks which will fill nature-lovers with wonder.