Everything About Iceland Visa And How To Get It At The Earliest
Iceland is a major island in the Nordic region and is renowned for its really diverse geographical features. It has numerous lava fields, hot springs, active and dormant volcanoes and even geysers, which attract thousands of tourists from all over the world. It has impressively massive glaciers in various national parks which are also locations for some of the most amazing natural wonders. To get a taste of the ancient indigenous Viking culture, you can visit the National and Saga Museums in Reykjavik, the capital of the country. However, before you travel to the Nordic island nation, it is important to learn all you can about the Iceland visa process.
Iceland Visa Eligibility
Iceland is a member of the Schengen Agreement and is one of total 26 European countries comprising the Schengen Area. This agreement makes visitors from outside the area to apply for a Schengen Iceland visa for travelling into the area.
Citizens of the Schengen countries can travel to any other country within the Schengen Area without the need for a special visa. However, as India is not part of the Schengen Area, you will need to apply for the appropriate Schengen Visa before travelling to Iceland. The Schengen visa is required if an outsider is travelling to, within and from the Schengen countries
A valid passport and sufficient funds in your bank account, as well as some other documents, make you eligible to apply for a Schengen Iceland visa.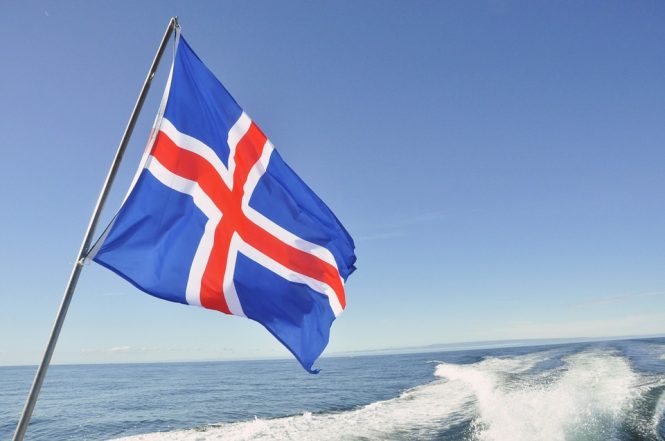 Types of Iceland Visas
| SI.No. | Types of Iceland Visas | Validity |
| --- | --- | --- |
| 1 | Schengen Tourist Visa | 180 days |
| 2 | Schengen Business Visa | 3 months |
| 3 | Schengen Medical Visa | 90 days |
| 4 | | |
There are several types of Schengen Iceland visa issued to visitors. These are mainly dependent on the purpose of the applicant's visit to the Schengen Area.
Check to see the different types of Schengen visas issued and decide which one you will need to apply for:
Schengen Tourist Visa
The Schengen tourist visa is a short-term visa meant for visitors who are going to the Schengen country for tourism purposes. This visa allows a maximum stay of total 90 days and carried a validity of 180 days.
Schengen Business Visa
The Schengen business visa is another short-term visa and is meant for visitors who wish to travel to Iceland for profit-making purposes. This visa is issued for maximum 90 days' stay in Iceland if you are travelling there for a business meeting, conference, negotiations, events, etc.
The visa is valid for a period of 3 months from the date of issue stamped on it.
Schengen Medical Visa
The Schengen medical visa is issued to applicants who wish to travel to Iceland for undergoing medical and healthcare treatments. This visa allows the applicant to stay for up to 90 days in the Schengen country and is valid for a total of 3 months.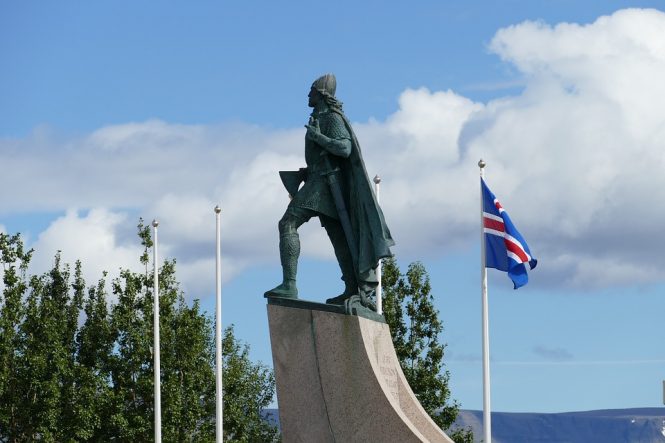 Step-by-Step Guide for Iceland Visa Processing
Here is a complex process to get Schengen Iceland visa:
Step 1
Once you have determined the type of visa you need to apply for, you will need to download the specific Schengen Iceland visa form online. It is easily available from many sources over the internet.
Step 2
Attach all the required documents with your visa applications form and ensure that your current passport has sufficient validity left on it.
Step 3
Next, you will need to schedule an appointment at the Iceland Embassy or the Consulate Section. You will need to personally go to submit the visa application form along with the essential documents.
Ensure that you carry the applicable Schengen Iceland visa fee, which is somewhere around INR 12,870, or so.
Step 4
Once you have submitted your visa application form and documents and paid the fees, the documents and applications will be verified. Once this is completed, you will be called for a personal interview to the Embassy.
This personal interview is essential for all those who have not travelled to a Schengen country after November 2, 2015.
Step 5
Once the visa application is processed completely, it will be notified to the applicant.
What Documents Do You Need for Iceland Visa?
These are the commonly required documents you need to attach to your Schengen Iceland visa application when you go to submit the form to the Embassy:
Passport – Attach current passport which has at least 2 (TWO) blank pages. Ensure that the passport issue date is within the last 10 years and it is valid for at least 3 months till after your planned date of departure to the Schengen Area. Also, attach copies of any other visas issued on that passport.
Photographs – Attach 2 (TWO) recent photographs in passport-format (35 mm x 45 mm).
Travel Insurance – It is mandatory to have travel insurance for Schengen Iceland visa Ensure that the travel insurance policy provides a cover of at least EUR 30,000 and is valid for the entire duration of your stay in the Schengen Area.
Itinerary – This includes your flight details, such as copies of your arrival and departure tickets, with their dates clearly mentioned. Apart from this, you will also need to provide a day-to-day schedule with the visa application which details your travel to another country within the Schengen Area from Iceland.
Proof of Accommodation – Attach copies of receipts showing confirmed hotel room bookings for the entire duration of your stay in the Schengen Area.
Proof of Means of Subsistence – Attach recent bank statement which proves you have sufficient funds to cover your expense throughout your stay and travel within the Schengen countries.
Iceland Visa Passport Delivery
Your Schengen Iceland visa application should take around 15 to 20 business days to get processed, provided your documents are in order and do not require advanced scrutiny. Else, it may take anywhere from 30-60 days in case if discrepancies are found in your document.
Once the visa is issued, you will be notified via your chosen mode of communication. You can choose to collect your visa and passport from the Embassy directly, in person, or choose to have it couriered to you. This needs to be specified in the relevant section of the visa application form.
Benefits of Getting Visa Processed from Thomas Cook
Thomas Cook is the proud leader of the global travel and tourism industry. For many decades, we have helped tens of thousands of customers from all over the world plan some of the most memorable trips of their lives.
With immense experience in the travel industry, our travel experts are adept at assisting with faster and more efficient Schengen visa processing.
These are the excellent benefits you get when you ask Thomas Cook to assist you with your Schengen Iceland visa application procedure:
Comprehensive visa processing service – We provide end-to-end solutions when it comes to Schengen visa processing. We help you from the first step all the way till the visa is safely in your hands.
Efficient visa processing – We provide excellent expertise which helps to save your time, money and effort. All you need to do is fill the form, appear for the interview and collect your visa.
Safe and secure visa processing – With us, you can be sure of complete transparency. This allows you, the applicant, to know the exact status of your visa application whenever you want.
To enjoy the historic and ancient sites and wonders of this Nordic nation, choose Thomas Cook Visa Service for help with Schengen Visa application process. You can simply relax while our experts take care of the details.
FAQs about Iceland Visa
1. Is the personal interview mandatory part of the Schengen visa process?
Yes, the personal interview is especially important if you have never visited the Schengen Area, or you did it before 2nd November 2015. The main purpose of this personal interview is to register your biometrics which is essential for ID and verification purposes.
2. Can I apply for a visa to Iceland if my passport has only a single blank page?
No, you will need to apply for a fresh passport and wait for it to be in your hands to apply for a visa to Iceland.
3. Where do I apply for an Iceland visa?
The Embassy of Denmark also accepts visa applications for Iceland. You can schedule an appointment with the Consulate Section and submit your visa application docket (containing visa application form and all documents) to the Consular Officer.
4. Which is the best time to visit Iceland?
Iceland is one of the northernmost countries in the world and has long summers and dark winters. The best time to visit the country is considered to be between July and August. If you wish to witness the beautiful and awe-inspiring Northern Lights, then you need to visit the Nordic island in February or March and September or October.