Is Goa only your WhatsApp group's name?
Young or old, rich, middle class or poor, Goa is everyone's dream! The welcoming beaches, the carefree spirit, the chilling alcohol sessions in shacks and the party till you drop nights, Goa is a way of life we yearn for! Woah, the thought of Goa has surely stirred the pent up excitement in you'll. You sure have been planning a trip but all you have is a WhatsApp group? Don't worry!
Here's what you need to do to make a successful Goa trip:
Sacche Dost: The trump card to execute your Goa plan is to catch hold of the right friends. Yes, it's time to find your 'Sacche dost', the kind who love Goa to the core and will be ready to throw in two shorts in a bag and leave immediately! Come on, find them, what are you looking at?
Find a common 'vella' time: Once you find the right friends, it's time for the real battle! Discussions, skype calls and conference calls to find that one common time where the entire group is 'vella'. Well, it is difficult, but it isn't impossible! Look for the common vella moment, and get ready to rejoice!
*Ping* Enter WhatsApp group: Now is the time, the best time to make a WhatsApp group to take the plan forward. Your phone won't stop buzzing and surely this group will have more than 150 messages. Are you ready for the absolute pagalpanti?
The package vala scene: There's always that one friend who says 'Guys, let's do our research before going and chose the most economical package'. Of course, the rest of the group agrees, because everyone wants the best in the best price. Well, Thomas Cook's Goa holiday tour packages are many to choose from.
The paise nikalo time: Once you have chosen the package, it's time to ask your friends to pay for the advance booking. All this to ensure that no one, absolutely no one can back out! This Goa trip is for real!
Beach please!: The ultimate moment of glory has arrived! You and your friends are actually, really, finally in Goa! Pose like a boss for every selfie as you scream 'Beach please!'
See, it is that simple to see your plans happening for real! A few wise steps and a truckload of enjoyment awaits you. Are you ready to take Goa by storm? You better be!
Summary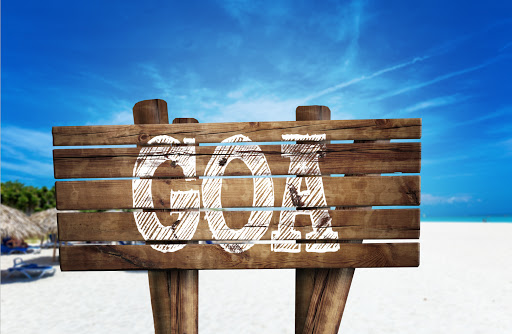 Article Name
Is Goa Only Your WhatsApp Group's Name? - Thomas Cook India Blog
Description
You sure have been planning a trip to Goa but all you have is a WhatsApp group? Here's what you need to do to make a successful Goa trip.
Author Name