Havelock Island – The Most Beautiful Getaway in Andaman
The Andaman Islands have received its popularity because of many reasons. The clear white sandy beaches, the gorgeous blue skies and the lush green forests make Andaman sort of a paradise for the beach lovers. Andaman offers so much to explore that one visit doesn't seem enough to explore all of it. This archipelago is most unique to India and has a great importance in terms of strategic and defence point of views. Apart from this, Havelock Island have been an essential part of travel bucket list since many years.
When Andaman is mentioned as a tourist paradise, one name that automatically comes across as a must visit is Havelock Island. Located to the east of Great Andaman and a part of the South Andaman administrative district, Havelock Island is known for its pristine beaches and mangrove forests. It is an essential part of every Andaman tour packages.
Named after British General Henry Havelock, this island offers multiple benefits to the travellers and tourists. The pretty cafes, shacks and houses provide a very vintage look to this island town.
The lovely places to visit in Havelock Island are counted among the gems of the Andaman Tourism. Here are a few facts that you should know before visiting this gorgeous destination –
The Best Beach in India – Radhanagar Beach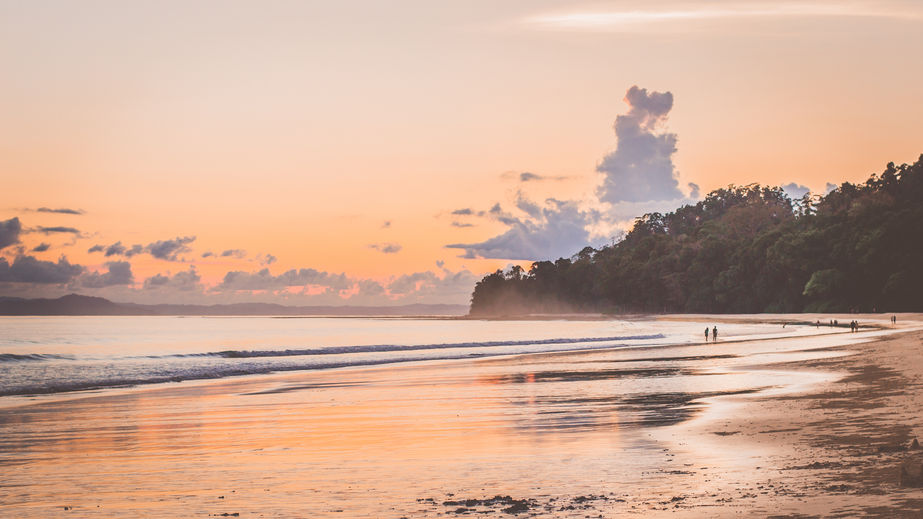 Awarded the title of best beach in India and the 7th most beautiful beach in the world, Radhanagar Beach is the most popular beach destination of Havelock. Andaman Tourism has made special efforts to maintain the quality of this beach the way it has been till now.
This beach is a jewel among Indian beaches as it takes you to a world of crystal clear blue water and the sheer greenery that covers its edges. The cleanliness and the encompassing views make Radhanagar one of the best places to visit in Havelock Island.
Things to do at Radhanagar Beach
Snorkelling
Surfing
Sunbathing
Trying sea food
Sunset watching
Photography
Lose phone connectivity to find connectivity with nature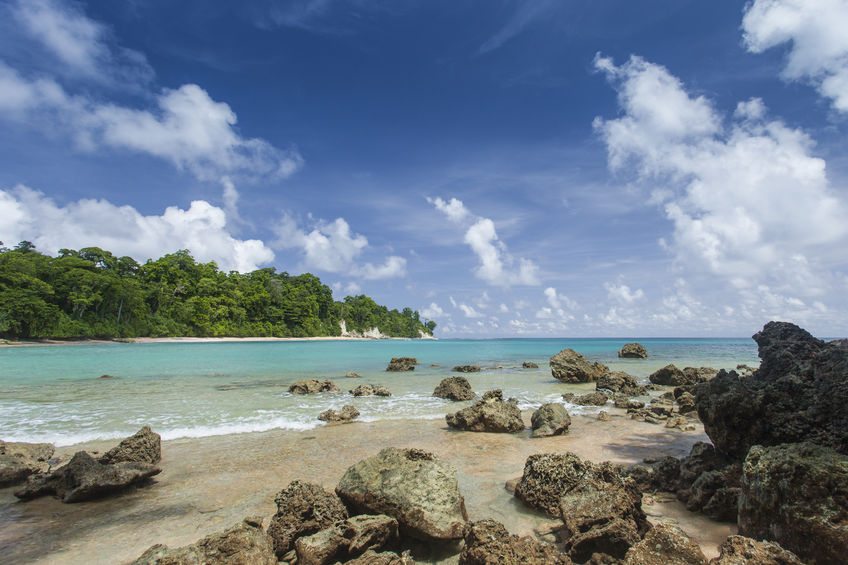 Havelock Island is devoid of any internet or phone connection. Havelock Island takes you on a journey when life used to be simple and the old ways of communication worked the best. The same trends are being followed today. Even the best resorts in Havelock Island provide you the same personal experience especially if you are on your honeymoon.
The tourists who come here find a better connection with their inner self. This experience is enough to rejuvenate you and provide the best experience of Andaman Tourism.
Enjoy the fun of beach hopping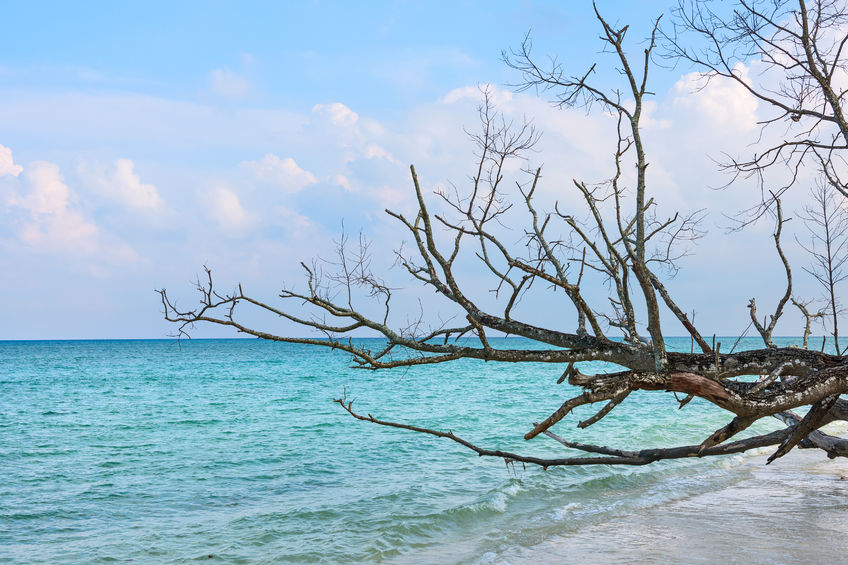 Radhanagar is not the only beach at Havelock Island with tranquil views and golden sunsets. Surrounded by a number of other beaches, the charm of exploring Havelock is to submerge into the island life to the fullest. A beach lover would love to come back here over and over again because one visit is not enough.
Some of the must visit beaches of this island are
Govindnagar Beach
Elephant Beach
Vijaynagar Beach
Kalapathar Beach
The best way to explore Havelock Island is by hiring a scooty. Bullets and motorcycles are also available on rent. This medium of transport is way cheaper than a car or a taxi.
A few places in India to enjoy Scuba Diving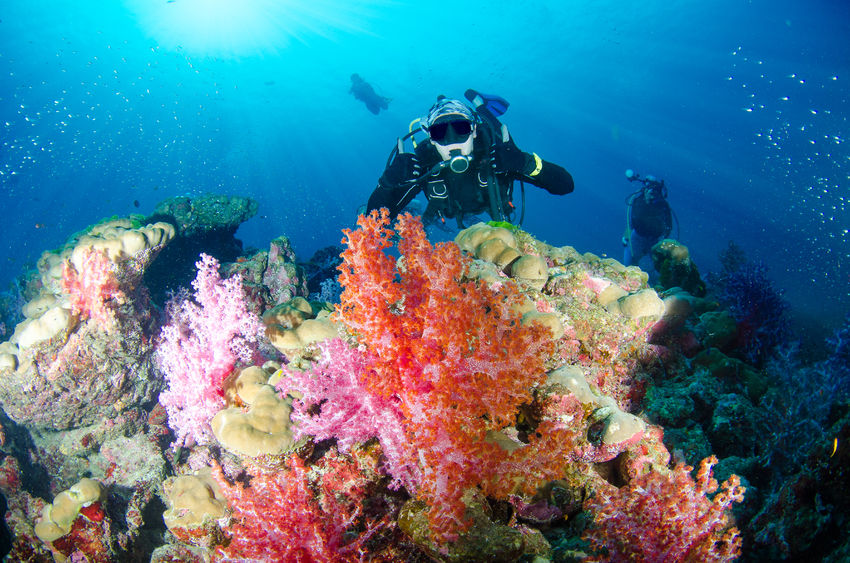 Havelock Island is rich with Marine Life and Coral Reefs. The experience of scuba diving in Havelock Island is worth remembering. The crystal clear water and the uninterrupted views of the island make scuba diving experience even better.
Every year, Havelock is visited by a number of professional and semi-professional scuba experts who come here because of the amazing scuba opportunities.
You can also get a certification course in Scuba Diving. A better scuba experience is also offered by the operators at South Button and Inglis Island. India scuba explorers at Neil Island provide high quality underwater diving experience.
Snorkelling experience at its best
The tranquil Elephant beach is one of the best places to enjoy Snorkelling. Like most of the beaches of Andaman, Elephant beach is so clean that you can easily see school of fishes passing by without any underwater gear.
Elephant Beach is bestowed with colourful coral reefs in this area which makes it one of the best places for snorkelling in Andaman. This makes the sights of colourful fishes wandering around a heavenly experience. The popularity of this Havelock Beach brings a number of tourists from every corner of the world. The vibrant sunset during the winter season is a sight to behold.
Feel the charm of bioluminescent beaches on a no moon night
On the no moon nights, the stars come on Earth and illuminate the beaches of Havelock. This sounds too romantic if you try to picture it, witnessing it in person is an enthralling moment in itself. This natural phenomenon occurs on the full moon nights due to the presence of phytoplankton in the sea waters. This has also become a trend in a number of romantic Bollywood movies.
There are a few kayak tours that offer you a trip to show this attraction but you need to book them in advance.
Glass Bottom Boat Ride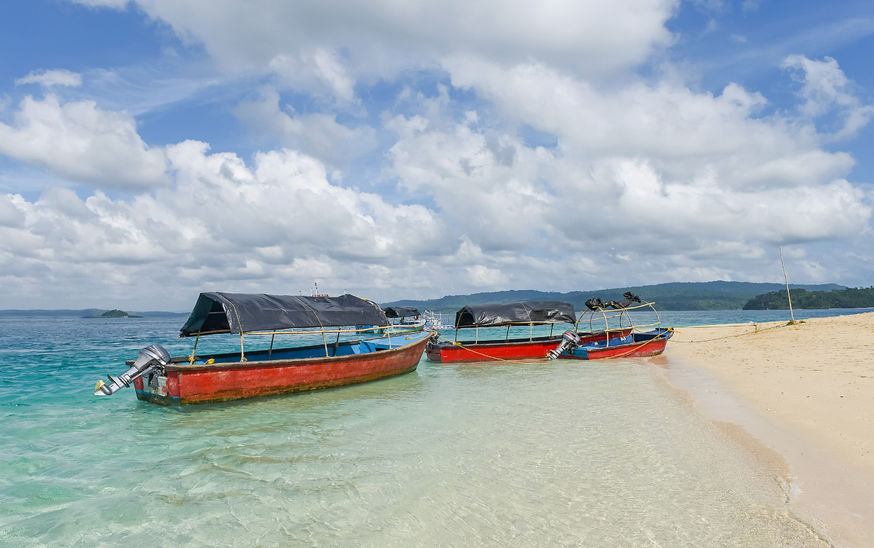 For those with a fear of water and reluctance to scuba diving in Havelock Island need not to worry. There are special boat rides organized by Andaman Tourism. These rides offer a sight of the underwater life through the glass bottom surface.
Glass bottom boats ply between Water Sports Complex & North Bay Coral Island. One can also book these boats between Port Blair & Jolly Buoy Islands. There are a few rides that operate from Neil Island as well. The crystal clear water allows you to behold the lovely corals, the colourful fishes and other marine life that often shows up during the journey. It is a fun experience, perfect for the entire family.
Adventure activities at Havelock Beach
Havelock Beach offers a number of recreational activities for adults, couples, children and traveling groups. Anyone with a thing for adrenaline would love to spend their vacation at Havelock Island.
The enthralling experience of these activities provided by Andaman Tourism takes your trip experience to a whole new level. At one point you are bursting in the hilarity of holding on to your banana boat and then later you'll find yourself suspended several feet up in the air, with a rope tied to a boat that probably looks like an ant. Some of the must do activities are –
Banana Boat Ride
Parasailing
Sea Walk
Hiking
Surfing
Trekking
Fishing
Kayaking
Speeding boating
Jet ski
Enjoy Dolphin Watching Tour
Who doesn't love dolphins? While not exactly on Havelock Island, one can arrange for a trip and visit the nearby islands to enjoy the sights of the thriving Dolphin life.
The best beaches for Dolphin Watching trips are –
Havelock Beach
Lalaji Bay Beach on Long Island
Jolly Buoy in Mahatma Gandhi Marine National Park
It is a lovely and pleasing experience to see these cute Dolphins jumping around your boat. Many marine life enthusiasts come here with their cameras to document their activities. A single dolphin sighting trip charges between INR 500 to INR 1000.
Enjoy the nightlife and party scenes
For the couples and the traveling groups, Havelock also offers an experience of the amazing nightlife. Govind Nagar Beach is the best place to experience the party scenes. There are a number of bars, pubs and cafes located here that offer DJs and live music. You can hope from one pub to another on a lazy evening.
Venom Bar, Night Orchid and Cicada are some of the best venues that offer a thrilling experience of the local nightlife.
Best time to visit
The best time to visit Havelock Island is between October and April. The winter season arrives in November and stays till mid-January. This is also the time when most of the honeymooners visit Andaman Island to enjoy the pleasant weather.
The monsoon season is a little risky but the lovely sights of the cloud hovering over the beaches and the hills make the travel experience worth it. Although most of the adventure sports will be shut down due to unreliable weather and frequent showers.
After April, the weather gets too hot and the summers become unbearable.
How to reach Havelock Island
Flights – Direct flights to Port Blair are only available from Kolkata, Bangalore and Chennai. If you are traveling form any other city then you'll have to reach one of these cities to continue your direct journey. All commercial flights land at Veer Savarkar Airport.
Most of the flights take almost 2 hour to reach Port Blair
Ship – Government ships run from the port of Chennai, Kolkata and Vizag. Please note that the ship takes 3 days to reach Port Blair and needs high endurance to travel using this medium. If you are coming on a short vacation then it is recommended to avoid the ships.
The ships are not frequent and only sail twice or thrice a week. Before you make your bookings, make sure that you have double checked about the ship's sailing dates.
Train and Road – The nearest train station will probably be Chennai from where you'll have to continue your journey on flight or ship. Same with road, one will need to come to Kolkata, Vizag or Chennai to continue the further journey.
Tips to reach Havelock Island from Port Blair
Around 2 to 3 ferries run between Port Blair and Havelock Island on a daily basis. One Ferry also connects Havelock with Rangat which comes via Neil Island. The schedules for this ferry vary on a daily basis and one needs to book their tickets in advance. Local Ferry office and resorts offer booking facility of these ferries. One can also book an AC ferry whose charges are way higher than the normal ones.
As of now, you can also travel between Port Blair, Havelock and Neil Island via Cruises. They are more comfortable and take 2 hour to reach the destination. Makruzz, Coastal Cruise and Express Bhagya are the cruise services running on a regular basis during the season.
The last option is the seaplane called Pawan Hans. This amphibious 8-seater Cessna seaplane runs between Port Blair and Havelock on all days except Sundays.
Havelock Island hotels
Havelock Island is a favourite between honeymooners, couples, bachelors and bachelorettes along with adventure seekers. This makes the availability of hotels and resorts a plenty. Most of the Havelock Island Hotels are present around Govindnagar Beach. Despite this, most of the best hotels in Andaman are hardly vacant so it is recommended to make your bookings before coming here.
Coral Reef Resort, Eco Villa Palm Beach Resort, Barefoot at Havelock, Taj Exotica, Dolphin Resort Havelock are among the few notable luxury Havelock Island Hotels.
Budget travellers can also find cheap stay options in the main town, the closer you get towards the beach, the price of the accommodation increases.
We believe that this small guide will help you experience the Havelock Island at its best. A rejuvenating experience at this island will help you find a new perspective and inspire your senses for new beginnings.
Thomas Cook offers luxury Andaman tour packages for Havelock Island as a part of their Andaman Nicobar trips. With them at your assistance, you'll find the best amenities and luxury stay at a property like Dolphin Resort Havelock with a well-curated travel plan just for you.