Here's How To Have Fun and Spend Smartly in South Africa!
Just the name South Africa is enough to invoke images of exotic wild animals and endless open spaces. South Africa embodies the allure and the mystery of the African continent and a holiday in this country is a dream that many cherish. But if you think South Africa is just about wild animals and national parks, think again! It is just one part of an incredible experience. What makes South Africa more than memorable are the people and the culture here.
A trip to South Africa is one big adventure. Even the cities have a vitality that just about manages to keep up with the vibrant energy of its people. The "Rainbow Nation", as it is fondly known, is a veritable melting pot of diverse cultures. People from all over the world have made South Africa their home.
South Africa is very friendly towards its visitors too. The country has something for everyone. From being pampered in the lap of luxury to roughing it out in nature trails, South Africa lets you experience it all. Not only does it offer exceptional value, it is easy to get around too! It grabs you by the heart and leads you on a wonderful journey that constantly surprises, stimulates and charms.
However, as dreamy as the country is, it is also convenient for your practical trip purposes.
It is one of the few countries on the African continent that offers a relatively hassle-free forex experience. The South African Rand is the official currency of South Africa. It is a stable currency that is easily available at your nearest Thomas Cook branch. Or you could simply buy forex online and have it delivered at your doorstep, at your convenience. It will also fetch you a good exchange rate against the US Dollar which you can easily load into your Thomas Cook One Currency Card. So, you simply do not have to worry about forex when you travel to South Africa.
It is one place where the unexpected really becomes reality and wonders never cease. Here are some interesting things that you can do in South Africa.
The Midlands Meander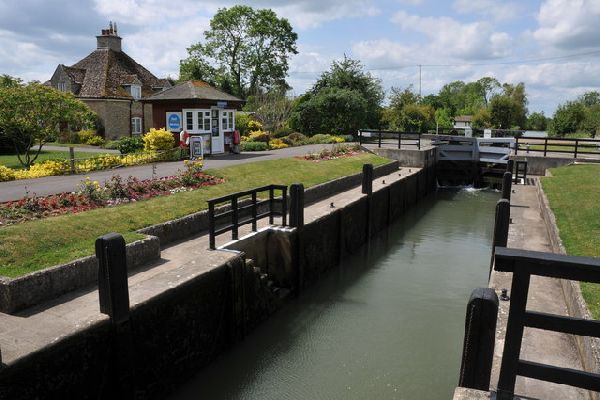 About an hour's drive away from Durban, the Midlands Meander is a route that runs between Pietermaritzburg and the uKhahlamba-Drakensberg mountains, which is a world-heritage site. The 80 km scenic route has some beautiful sites along the way and is steeped in intriguing history that goes all the way back to the 1800s. It is a treat to the senses – mind, body and soul.
The Midlands Meander offers horse riding, hiking and fishing along with the chance to experience farming and other local activities. The Midmar Dam hosts events like the Midmar Mile swim along with other exciting activities like windsurfing, sailing and canoeing. Gorge on home-made cheese and locally brewed drinks as you explore the forests and villages along the route.
The Midlands Meander is also the largest art and craft route in South Africa. Here you can buy unique African artwork that is created by local artisans. You can watch them work their magic and get a chance to interact with them first hand.
Be sure to spare at least three days to explore Midlands Meander. Don't forget to carry plenty of cash in addition to your prepaid forex card for your shopping.
The Cape Town Capers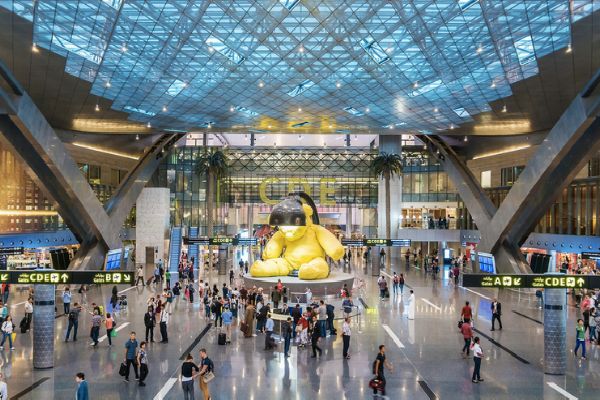 Cape Town is a lively city that is alive with the sounds of jazz and local musicians. You will be smiling and dancing throughout your stay here. The Kirstenbosch Botanical Garden, hidden against the slopes of the Table Mountain makes for a peaceful venue for memorable open-air concerts. A quick ride in the Table Mountain Aerial Cableway to the top of the fabled mountain will open stunning vistas of this beautiful city.
The waters around South Africa are home to a quarter of the shark species of the world. You will find 40 of these in Cape Town's waters. Be sure to experience the thrill of shark cage diving and meet the shark in its natural habitat.
When you get hungry from doing all the activities, you're in for a treat! Cape Town's central city hosts some of the best culinary talents in the world. You can have the best of world cuisine vying for your attention, alongside the local favourites. Most of these places will accept your prepaid forex card. But at some of the smaller places, you might have to pay cash. Be sure to carry both when you venture out. To make the most of your trip to Cape Town, check out our amazing Cape Town Tour Packages
The Johannesburg Jaunt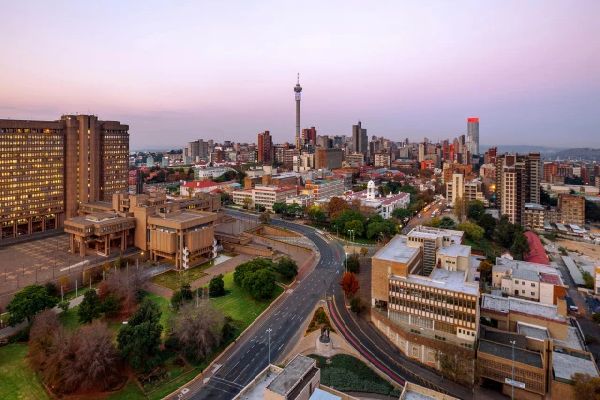 Johannesburg is the South African City of Gold. It is packed with a thrumming urban energy that runs through its local colours, flavours and soul. Its trendy street-side cafes are some of the best in the world. The weekend food markets, aroma-filled coffee shops and some of the finest restaurants give you a taste of the local flavours.
One of the more popular things to do in Johannesburg is to explore the city in one of their Red City Sightseeing buses. These are 'hop on, hop off' buses that allow you to experience the sights and sounds of this vibrant city at your leisure. You can buy a one-day ticket and use it multiple times throughout the day. The prices differ for adults and children. You could pay for your tickets in cash. But you can buy the tickets online with your prepaid forex card and save up to 10% on the prices.
If you're travelling with children, be sure to visit the Honeywell Mazes and the Lion Park. You can wander in the maze with your children and find your way back by answering a quiz correctly. You could save up to 15% on tickets if you buy as a family package (family of 4). The Lion Park assures you of close encounters with one of the fiercest predators of Africa. You can also see the rare white lions alongside cheetahs, wild dogs and hyenas.
The Durban Diaries
Durban is an energetic, modern city in South Africa and is the perfect tourist spot for the beach lover in you. It also has a rich history and a unique Afro-Indian culture that has to be experienced to be believed. Durban has a large Indian population and a good number of women wear sarees. You'll find a Samosa happily cohabiting besides the famous Bunny Chow.
Durban's Golden Mile is a beautiful stretch of sandy beaches that attract surfers and families alike. Local vendors sell their crafts along the beachfront. The Golden Mile ends in uShaka Marine World which is a 40-acre theme park. You can wind up a long day at the theme park with dinner and dancing at one of the many beachside restaurants, clubs or luxury hotels.
The Durban Botanic Gardens features many beautiful flowers including one of the rarest cycads. The Phansi Museum houses a comprehensive collection of Southern African tribal artefacts. Durban has a wide array of fun things to do. You can pay your way through the city with your prepaid forex card that will be accepted around most of the city. But always carry some cash for the few times a card payment may not possible.
Some Useful Currency Tips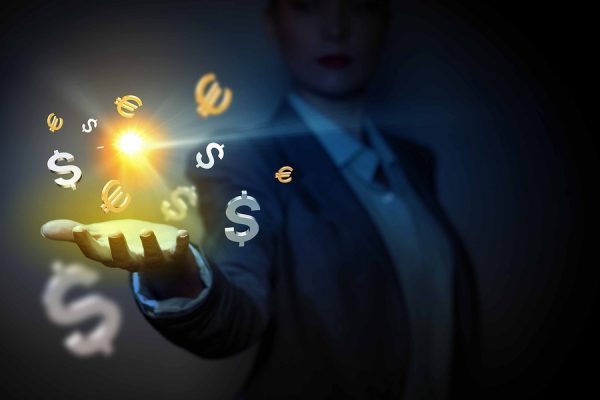 The people of South Africa are very open and welcoming. But don't forget that it is home to many cultures that live together side-by-side. South African people take a great pride in their culture and history. Be respectful and be sensitive towards their cultural nuances.
Though South Africa has a thriving street food scene, its best to stick to local recommendations. Ask around and you'll definitely get more than enough help. The food is affordable too! Be sure to try the local cuisine, which could be unique to the country or city you are visiting.
Here are a few suggestions that can make your stay in South Africa one of your best vacations:
Always carry enough cash with you. Barring the big cities, your prepaid forex card may not be accepted everywhere.
Try and visit places that are well out of the regular tourist beat. South Africa will surprise you.
Avoid ATM withdrawals as you will be charged a withdrawal fee with your every withdrawal.
If you do end up withdrawing from an ATM in an emergency, remember that you are restricted to around 3,000 Rand per withdrawal. If you want to withdraw more, you can visit the nearest bank with a valid photo ID.
You can easily encash your travellers' cheques in the big cities. However, smaller towns may not have many places to exchange your currency. And you may not get the best exchange rates.
While tipping is not compulsory for services rendered in South Africa, a 15% tip is standard in restaurants.
Remember to get your recommended vaccinations well in advance. South Africa may be an overwhelming experience for some. But we promise that it will definitely be a memorable one!
Happy journey! If this article has invoked the traveller within you then enjoy South Africa holidays with this list of things to do in South Africa, Thomas Cook provides some of the best South Africa Holiday packages.