My Kashmir Trip With Mum and Dad Was A Memory For A Lifetime
Kanchan always wanted to take her mum and dad to Kashmir and she fulfilled her dream recently. On a 6N/7D trip with her family, she gathered memories for a lifetime. Let's hear what Kanchan has to say about her trip.
My family had been planning a trip to Kashmir since 4 years now but due to some or the other reasons, it got pushed. Be it a natural calamity or terror tension in the valley, we were unable to find the right opportunity to travel. Finally, we made up our mind and decided to book and just head to this destination.
For a politically sensitive place like Kashmir, it is always advisable that you travel in groups. After researching and reading a lot online, we finally decided upon Kashmir holiday packages offered by Thomas Cook India. It was a 6N/7D package inclusive of flight tickets/stay and food. This costed me approx. 80k for three of us: my mother, father, and myself.
Soon, we were all set to fly to Kashmir. We had a connecting flight from Mumbai – Delhi – Srinagar. The total number of people in our group were 16 out of which 8 were from Kolkata and 8 from Mumbai.
I was lucky enough to capture the first glimpse of the magnificent snow-clad mountains on my flight to Srinagar.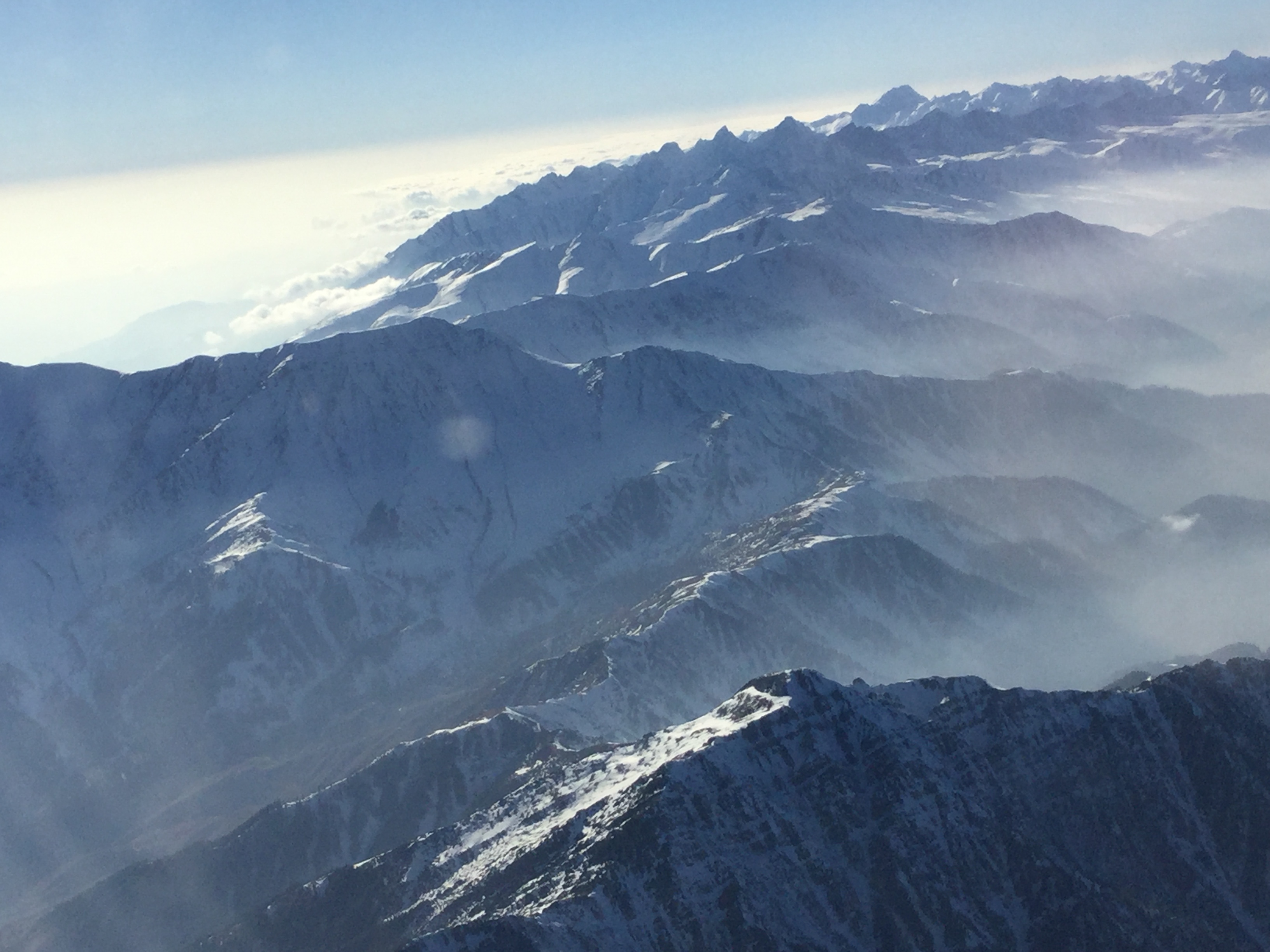 Once we reached Srinagar, we were taken to the picturesque Dal Lake. Our first night's accommodation was in the House Boat right in the lake. As soon as we reached our house boat, we got ready and hopped on to a Shikara ride on a breezy evening. Of course, we didn't want to miss out on a single moment of splendour that surrounded us.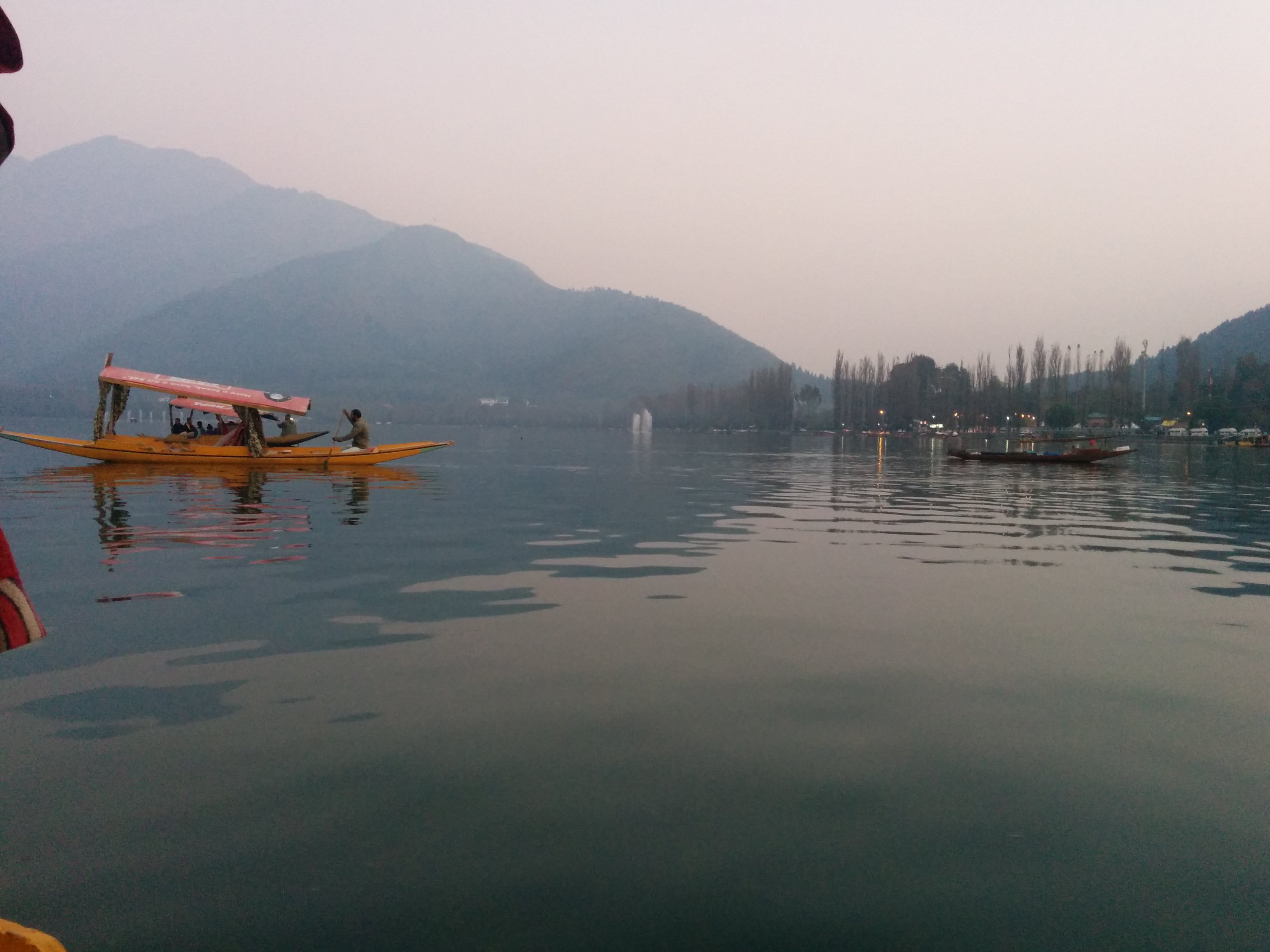 The next few days were lined up with a lot of travel, sightseeing and seizing the nature in our cameras. Kashmir is world famous for its apples and that was next on our itinerary. We were directed towards a garden full of apple trees. I can say it with my experience, I have never eaten such delicious and juicy apples in my life, elsewhere!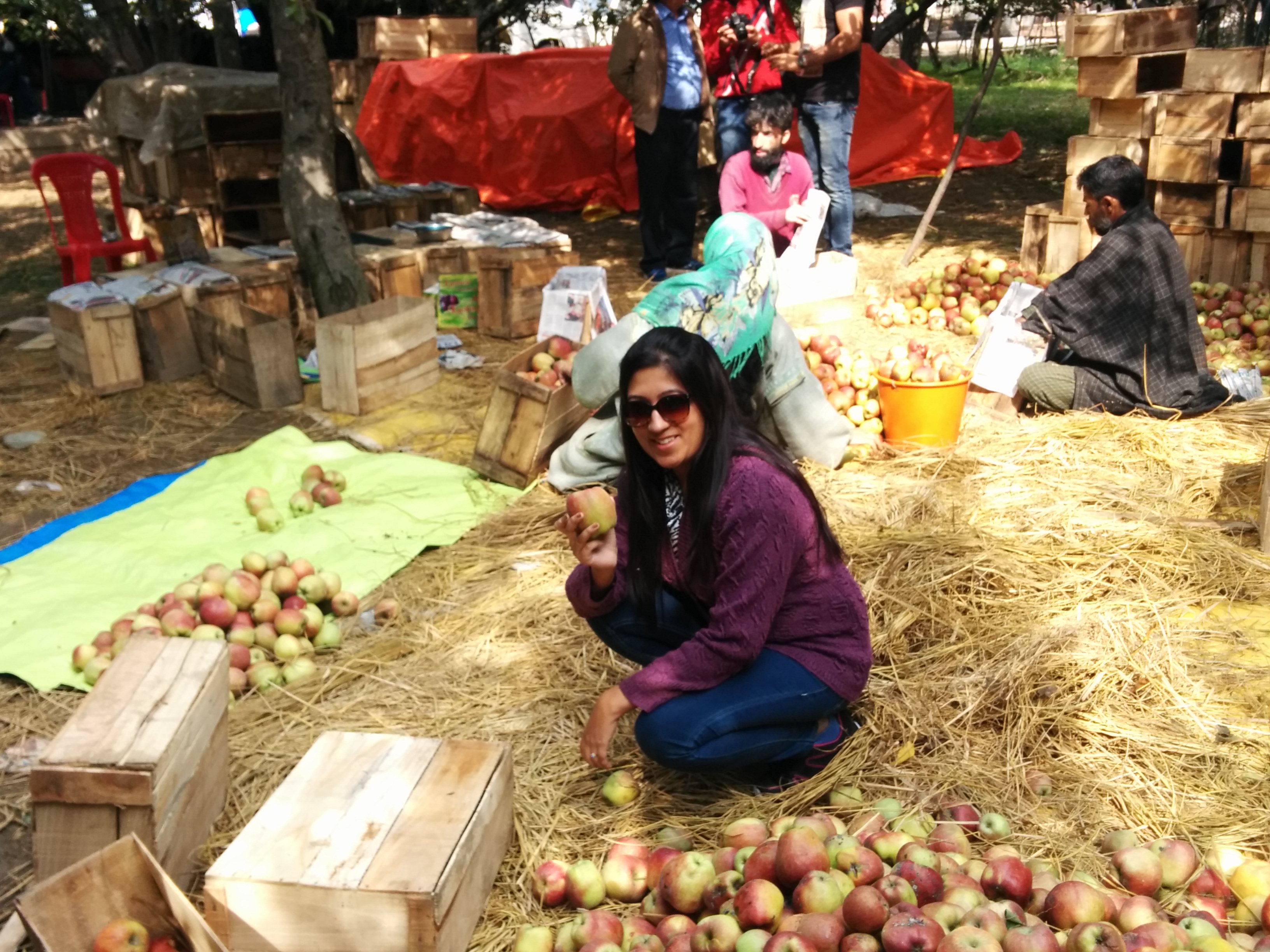 Other breath-taking destinations that we covered during our trip were Gulmarg, Pahalgam and Sonmarg. Needless to say, these are places where we beheld nature in all its glory.
Gulmarg was where we were lucky to witness the first snow of the season. Here are a few pictures from my room's window.
Few Pictures of Sonmarg and Pahalgam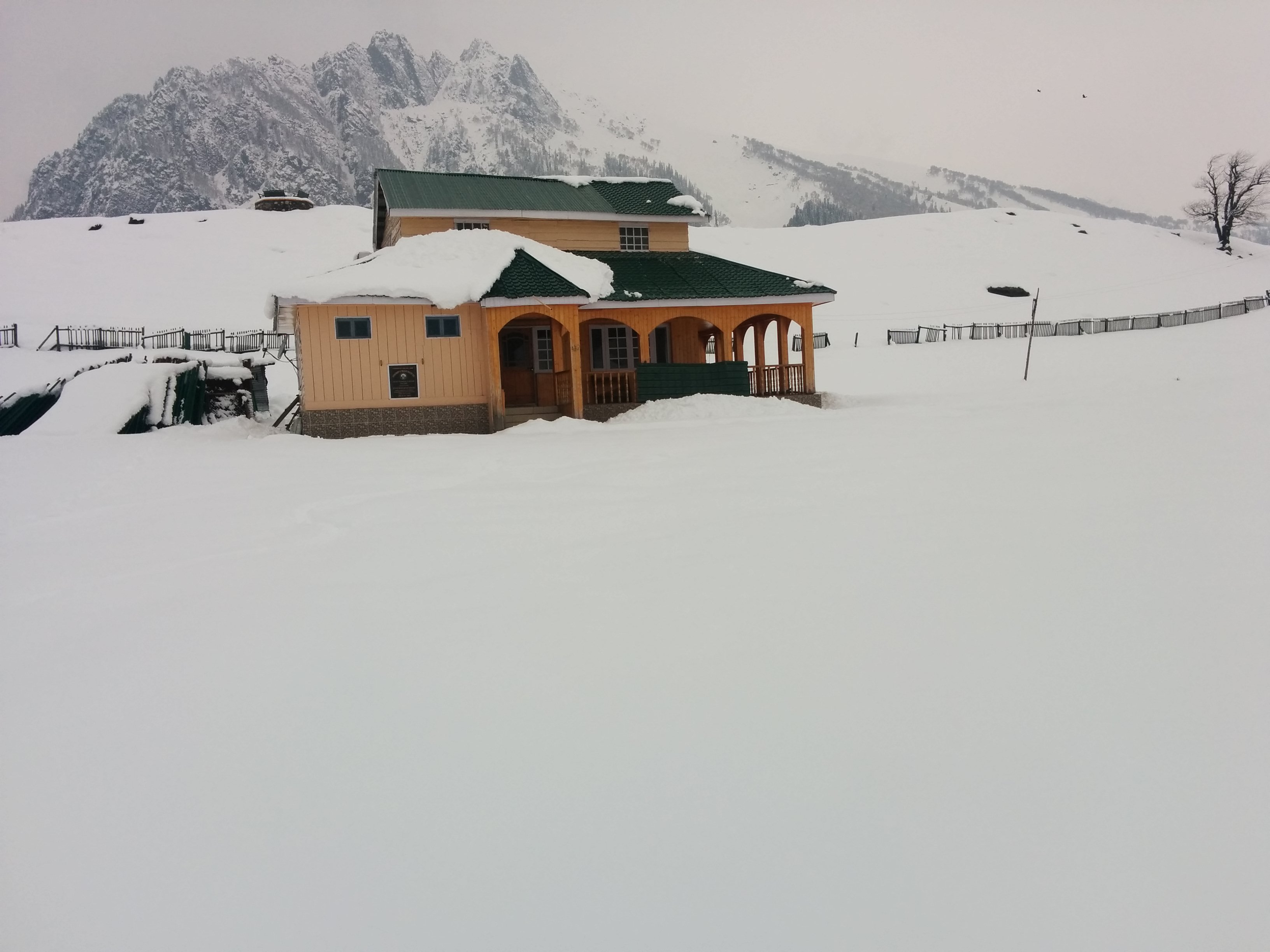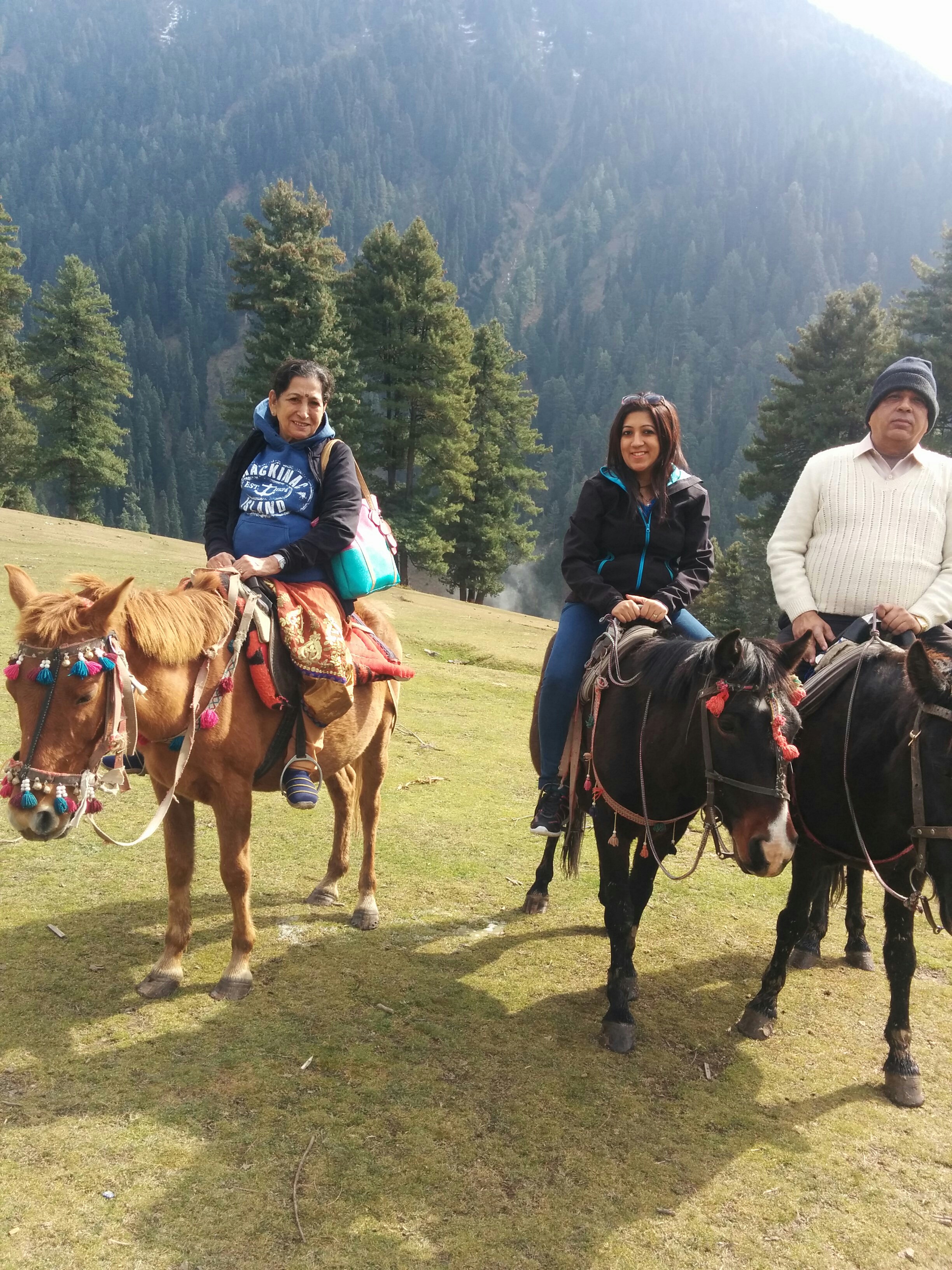 Overall, our Kashmir trip with Thomas Cook India was wonderful. We had a well-trained guide who made the trip more smooth and informative for us. We made new friends whom we are still in touch through social media. Although, it's said that the best time to visit Kashmir is in summers; I personally feel, it's the beginning of the winters when you can experience the enthralling beauty of this paradisiacal hill station.
Kashmir is a feeling that is indescribable in pictures. It's a memory of a lifetime of having visited the 'Switzerland of India'. I would like to thank Thomas Cook for gifting me with such a delightful travel experience and look forward to much more such trips with them. It indeed is a HEAVEN!