Let Thomas Cook Open the Door for a Destination Proposal
Every New Year opens another 365 days to love, another 12 months to share your life with your partner. But what if you have planned for something different this year? Perhaps 2019 is the year when you take things one step forward and propose. Admittedly, this is a big step to take. So why not embrace the idea of an over-the-top proposal and go all out? You've heard of destination weddings, but have you thought about destination proposals?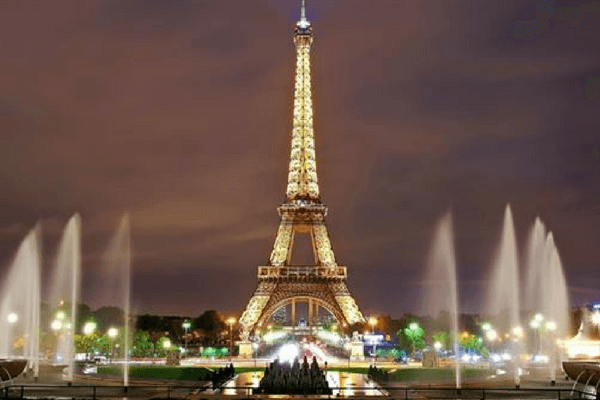 Yes, that's right! Destination proposals are huge right now. What could be better than asking for your partners hand-in-marriage in a romantic destination abroad. It is both intimate (just the two of you) and grand at the same time (whisking your love away to a beautiful new country). It's a vacation with a bonus! The first step is deciding where to propose. A snowy landscape, or a serene lakeside? Times square or the classic Eiffel Tower? Or perhaps you want to go to a unique country, to a destination you've never heard of before. Well we've out down a list of 10 stunning locations where you can propose. Don't worry about the visa – you can book through Thomas Cook using our 4-step process. So, now that you've decided (or at least are considering the idea of destination proposal) go get that ring! We'll handle the visa.
The Classics
If you are, by nature, a cautious person, it makes sense to stick to the classic proposal spots. Perhaps you're inspired by a movie you've seen, or that these places rank the highest on your romantic radar. Regardless, these places are classic for a reason – they'll never go out of style and they will never run out of romance.
Paris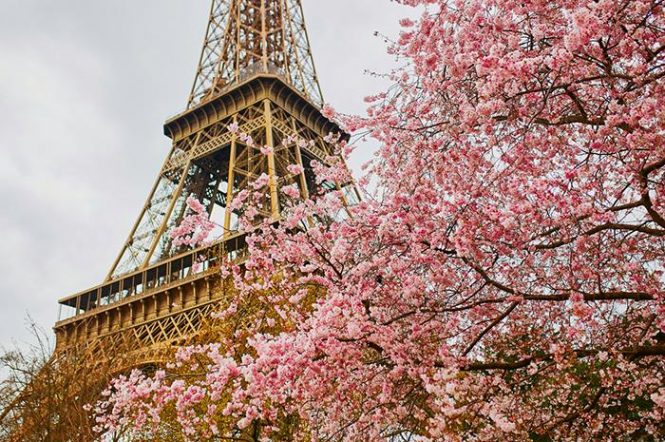 Cobbled streets, flaky pastries, the Eiffel tower spearing into the sky, magical lights – Paris is a lovely ode to love. Perhaps it may be cliché before you leave, but once you're there trust us, you'll be swept away by the romance. The city has been immortalized in books, films and music – so you have a lot of backing up your proposal. You can either go big with a proposal at the Eiffel Tower – the lights, the atmosphere and the great Tower itself add to the moment. Or, you can book a dinner at a rooftop, with a view of both the city and the Eiffel Tower – and declare your love in an intimate, candlelit moment. Either way, it will be memorable.
Santorini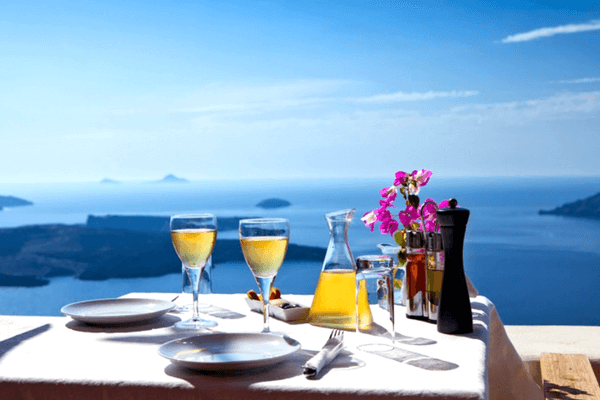 The deep blue waters of the Aegean Sea, blue and white buildings, a legendary sunset – Santorini is a picture-perfect backdrop for a proposal. Book a stay at the famous Mystique Hotel in Santorini and pop the question in the warm sunlight of the morning, during a dramatic sunset, or amidst the golden lights that illuminate the island. Alternatively, you could check out Skaros Rock – a collection of ruins on the island. You need to walk for a bit, but once you reach the peak the view is absolutely worth it. When it comes to Santorini, you'll have a hard time narrowing down just ONE place and time to propose.
Venice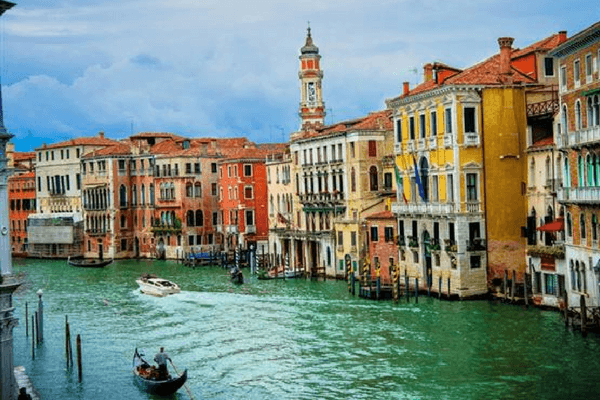 One of the most enduring symbols of love is the Venetian Gondola. That's right – if you're looking for another classic spot to propose, you just can't go wrong with Venice. Hidden bridges, historic buildings and old-world charm – that's the setting of your proposal if you choose Venice. Glide on the rippling waters of the canals as your Gondola rower serenades you (keep in mind that all rowers may not do this). With music in your ears and a gondola to yourself, this is the perfect proposal – a moment that is simply about the two of you.
Empire State Building
In a bustling city like New York, which moves, breathes and changes every second, does anyone have time for romance? The answer is Yes. If you're a fan of the movies, you must know that one of the most iconic spots of the city – the Empire State building – has witnessed the beginning of many a love story – both cinematic and real. So, if you want to propose with all the flair and feeling of cinema, take your true love up to the 86th floor observatory, request a musician to serenade the moment and drop the big question!
Back to Nature
There's something about proposing in the great outdoors. Spaces vast and wide, filled with all the miracles that Mother Nature has crafted – could you imagine a grander place to propose? Now you don't have to. So, pull on your boots, pack the ring and take your significant other's hand – its time to take the walk of a lifetime!
Do note, that while capturing the moment is important, safety should be a priority. Don't attempt to take selfies at dangerous spots – especially if its windy or near the edge of a cliff.
Cliffs of Moher
They say some things are worth the effort – that is definitely true of a relationship and by extension a proposal. Why are we talking about effort? Because you'll need to hike to the cliffs of Moher before you can propose. However, the sound of waves crashing against the cliffs, thick emerald grass swaying around you, a glorious sunset that floods the sky – you don't even need to set the mood. It's made for you and your loved one. (The one thing you'll need to keep in mind is the sound of the wind – it can be deafening, so you'll need to pitch your voice over that to be heard!)
Northern Lights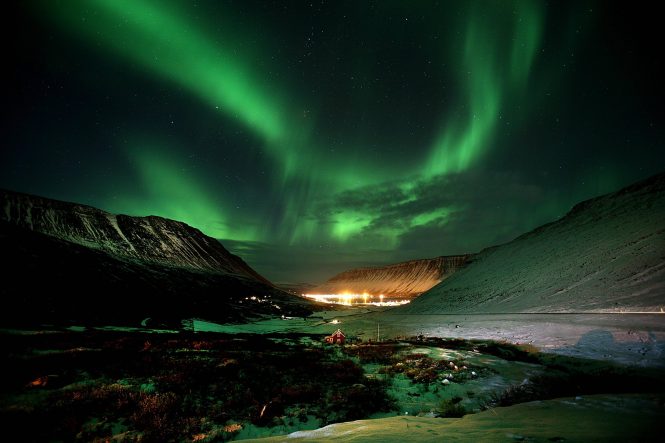 A proposal is more than words, more than a ring and more than a moment – it is an experience. So why not take it to the next level by choosing one of nature's most dramatic and stunning experiences – the Northern Lights or the Aurora. You could sail under the dancing veils of blue-green and pink lights, with a personal chef to attend to you, or snuggle up near a cosy bonfire. Whatever the choice, the result is nothing short of breathtaking (let's be honest, you'll need a moment to take it all in before you can overwhelm your partner with the proposal… that's fine, this is a moment for both of you). However, do note that because the Aurora is intermittent, you'll need to plan for the months between April and September. Also, you'll need to pick which country you'd like to view the lights from – Norway and Iceland will be the clearest, but you can also head to parts of Canada to take it one of nature's greatest shows.
Antelope Canyon
If you truly want your proposal to be intimate, then the Antelope Canyon in Arizona. This slot canyon was created by rushing water, giving the walls of the canyon stunning layers, textures and shades. The true beauty of the canyon is its glow – from deep red to sunset orange to blushing pink. Twisted corridors, intricate rock formations and smooth walls will form the backdrop of your proposal. You can take a guided tour, or if you and your partners are experienced hikers and climbers, then you can head there by yourself. With the canyon as your witness, seal this beautiful deal.
Cherry Blossom
Love can happen in an instant, or it can slowly blossom. It brings with it, a new season in your life, a new chapter and new feelings. So why not pay tribute to the season of love by proposing under blushing pink cherry blossom trees in Japan? Cherry blossom trees start to bloom in January in the southern Japanese prefecture of Okinawa. However, if you need a bit of time you can view them in May in Hokkaido. This is one of those proposals that need a little planning, but once you're there let all the plans and preparations fade, and let the proposal take their place.
Also read: Celebrate International Days of Love throughout the Year
How can Thomas Cook help?
As we've mentioned before, proposing is a big step – especially if you're choosing to go with a "destination proposal". However, just the thought of planning and arranging for this trip can take some of the fun and sparkle out of one of the most memorable moments of your life. That's where we come in. At Thomas Cook, you can book a holiday package with us, exchange your money for the foreign currency of choice, get your visa for travel, book tickets and insure your luggage.
Forex
Once you reach, arranging for flowers, a candlelight dinner, music and more will be your top priority. Some purchases will require cash, and some you can swipe your prepaid forex card. You can check out our options for both prepaid forex cards and cash from Thomas Cook.
Visa
Where do you want to go? There are so many countries to choose from! Well let that be your only worry. Thomas Cook can help you with a visa for almost all the destinations you can think of. So, once you've decided, you can log into our website and follow our simple 4-step process to book your (and your partner's) visa.
Insurance
When you're proposing abroad, that means carrying that all-important ring, in your luggage, across borders. In order to prepare for any eventuality, check out your insurance options with Thomas Cook.