Let Thomas Cook Help in Planning Your Perfect Family Trip
A family trip is the best experience that can be had together as a family. Exploring and discovering new places together is a delight that can seldom be matched by any other. But, travelling with your children or your elders could be an intimidating prospect. There are a plethora of things to take care of and be aware of. But, a bit of smart planning will make travelling with family an enjoyable experience, as it is meant to be.
The key to a hassle-free family trip is thinking ahead and being able to anticipate the possible troubles. More than half the hassles are taken care of when things are planned ahead. Be prepared! This simple two-word mantra may sound clichéd, but it is the foundation of a safe and happy family trip.
Though international travel has become much easier than it ever was, there are still rules and procedures that need to be followed. A fun family trip begins with a sound plan.
Power Your Way Through Visa Procedures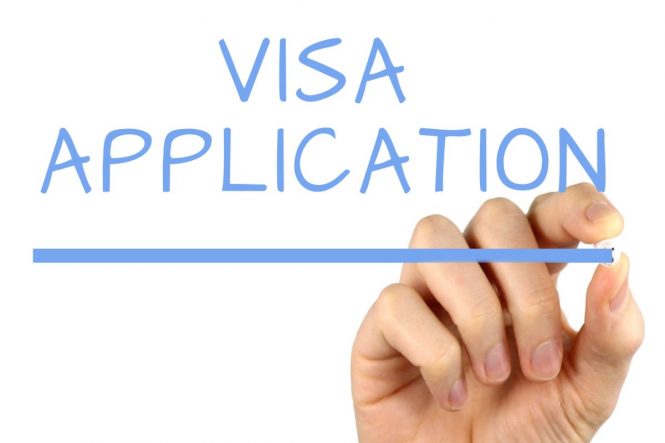 Getting a travel visa is probably the most stressful part of international travel. Different countries have their own rules and requirements for granting different types of visa. These can be intimidating for first-time or even seasoned travellers. While some countries grant Visa on Arrival to Indian travellers, most countries need you to have your visa before you land at your destination. Be aware of the visa regulations of the country you are planning to visit.
At Thomas Cook we have outlined four easy steps to get your visa done with the least amount of hassles;
Fill in all the required visa details online and get a quote.
Make the payment online with a debit card, credit card or net banking.
Submit your documents online, for select locations, or drop them off at the nearest branch.
Stay updated with real-time information of your application and get your visa with the least hassles.
Be sure to book your tickets before applying for a visa. Almost all the consulates ask for travel dates while considering your visa application. Also, apply for a visa at least a month before the travel date. Though it doesn't take that long, it is always better to be prepared well in advance.
Stop Worrying About Forex With The One Currency Card
The other crucial aspect of international travel is the Forex or Foreign Exchange. But don't let this stop you from having a great time with your family. For all the careful planning that is done, there are always some surprises that spring up during travels, especially with children. It is always better to be prepared rather than wasting your time with the worries of exchange rates. The Thomas Cook One Currency Card takes care of all your expenses overseas. This card is valid and accepted in 200 countries around the world.
The One Currency Card has a host of benefits which makes travel easier.
It is chip and PIN protected and you have to pay zero conversion costs.
Provides access to 35.2 million establishments and 2.2 million ATMs worldwide.
The card is not linked to your bank account and lost or stolen cards are replaced for free.
Unused funds can be used for the next trip or can be cashed out after returning home.
With so many benefits and conveniences, the One Currency Card ensures that you spend quality time with your family on that well-earned vacation.
Travel Insurance Ensures Peace Of Mind
Travel Insurance is often the most overlooked part of travel. Most people don't realise the importance of a good insurance cover until they need it. Falling sick or getting injured is not the best of experiences at any time. But, it is worse if it happens during travel, in an unfamiliar country.
Travel insurance takes care of such possibilities and ensures that you are not without funds when you need them the most. Thomas Cook's One Currency and the Multi-Currency Borderless Prepaid cards offer an insurance cover up to USD 10,000 on fraudulent activities. But Thomas Cook also offers up to 4 different types of travel insurance plans that look after the health of you and your loved ones in case of an emergency.
Travel insurance from Thomas Cook offers;
Insurance cover ranging from USD 50,000 to USD 5,00,000.
Affordable plans with no sub-limits and a cashless convenience.
Customised plans for Asia-specific travel and for senior citizens.
Compensation in case of loss of luggage or passport.
The right insurance is a reassurance against any medical emergency and will ensure your peace of mind leaving you to enjoy your trip with your family.
Health Matters
While travel insurance takes care of any health or medical-related emergencies during travel, it is equally important to ensure fitness before leaving on an overseas trip. Travelling during an illness will only aggravate the illness and in some cases make it more severe. Special care has to be taken when there's children or senior citizens involved.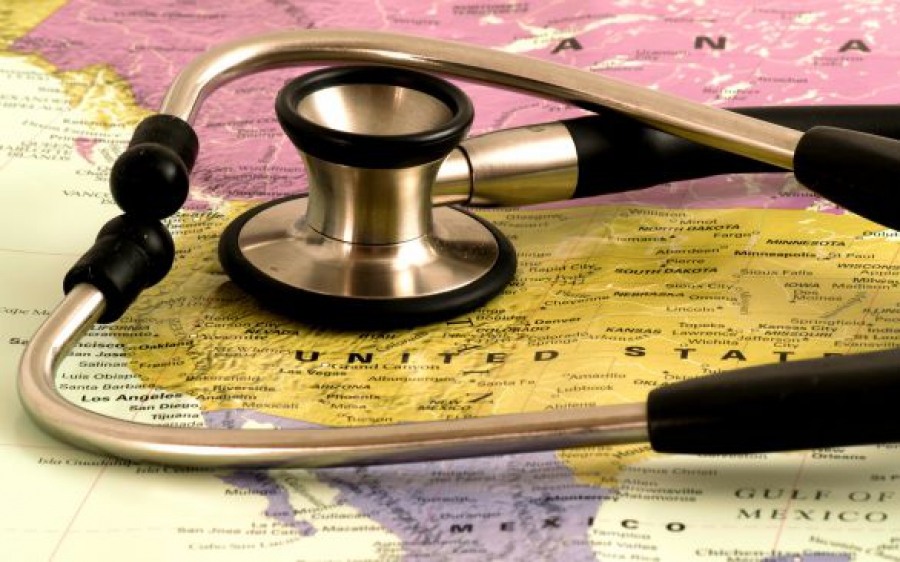 Ensure that you get a comprehensive checkup from a certified medical practitioner at least a week before the trip. In the lead up to the trip, ensure that you stay healthy, eat healthily and maintain the good health. Some airlines won't allow you to board the aircraft if they deem you to be unfit medically.
Follow these basic health guidelines and you should be okay most of the times;
Pack all the medicines any of you is taking for specific ailments like diabetes.
Take a basic first-aid kit along.
If possible, try and find out the local alternatives for your medicines.
Carry all your prescriptions.
Get a medical information bracelet for senior citizens and children.
Some countries need you to be vaccinated against certain diseases before you reach your destination. E.g. if you are travelling to Kenya, you will have to be vaccinated against Polio and Yellow Fever. These vaccinations need to happen before a certain period before travelling. Make sure you fulfil these requirements in time or you might be denied entry into the country.
Handy Travel Tips
So now you're done with the visa, the forex and taken care of your health and travel insurance. It's now the time to start your trip on a high! Here are some handy travel tips that will make your family trip even more enjoyable.
Use public transport wherever you can. A city's public transport is a slice of the local life. If you want to sample the local life first-hand, the public transport is a good place, to begin with.
Try the local cuisine. Most of us tend to search for familiar food in an unfamiliar country. But give the local cuisine a chance. Besides, any Indian food you may find will be expensive and may not taste the same as it does back home. Do make sure that you eat at hygienic places mostly frequented by the locals.
Stray off the beaten track. While most places do offer a touristy experience, it may be nice to stray off the beaten path to discover some hidden gems.
Keep your children engaged. While the adults could be soaking in all the sights and sounds of a new country, children tend to get bored very easily. Keep them engaged to keep them interested. Explain to them the trip and what's happening around. Encourage them to document these experiences in a journal of their own. It will not only give them something to do but will also pique their interest in the family trip.
Click lots of pictures. Capture as many memories of your family trip as you can. With smartphone cameras improving in quality, it is a fun experience to document your trip for hindsight.
Even with all the travel tips and preparations, the most important thing on a family trip is to be there with the family throughout. There's no bigger buzzkill on a trip than having to work. Take a break from your office and really enjoy the experience because there's no better trip than taking one with your family.