Luxury Experiential Travel Packages to Perfectly Blend Royalty with Bliss
Why you should go for a Luxury trip?
With day after day of breakneck routine, you can only ask for a vacation that does not just refreshes you but coddles and cossets you generously. In fact, it is the precise reason why luxury travel is fast becoming a favourite among travellers across the world. It is a trendy pleasurable indulgence that people from all walks of life are seeking to pamper themselves a little; breaking off from the dull routine and adding some royalty on their plates. Thomas Cook offers the best Luxury Experiential Tour Packages in India which is sure to take care of all your wishes as royally as can be.
Special Packages for You
When it comes to luxury tours in India, you do not have to look any further than majestic Kerala or the mystic Rann of Kutch in Gujrat. The two most beautiful and beguiling destinations in the country are the first choice for a relaxing vacation and for the right reasons indeed. Thomas Cook has meticulously formulated spectacular Experiential Luxury Tour Packages around these lovely and unparalleled places to let you enjoy the ideal lavish vacations that you deserve.
| | | | |
| --- | --- | --- | --- |
| Experiential Luxury Tour Packages | Places Covered | Duration | Price |
| | | | |
| Rann Utsav | Dhordo | 1 Night 2 Days | Rs. 7,999 |
| Great Rann Utsav | Dhordo | 2 Nights 3 Days | Rs. 14,999 |
| Scenic Kerala Eco Luxury- Land Only | Cochin, Munnar, Thekkady, Kumarakom | 5 Nights 6 Days | Rs. 36,999 |
| | | | |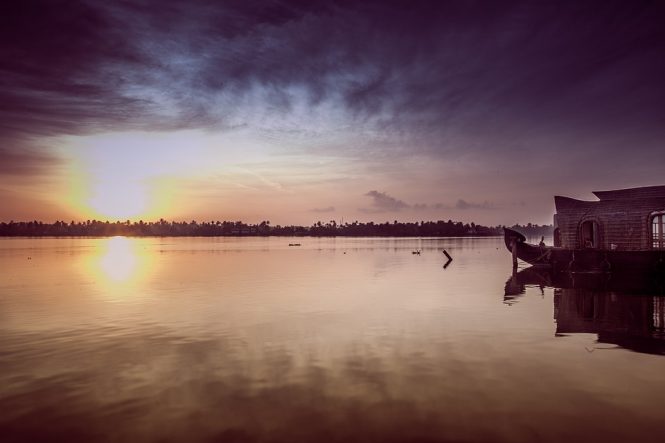 What All is Covered
Kerala and Rann of Kutch in Gujrat are two places in the country that accurately define luxury in India. These sublime destinations do not just manifest infinite beauty and grandeur in their very existence but also offer such refined experiences that satiate all your senses and send you back to work, a changed man.
Thomas Cook's Luxury Experiential Tour Package for Kerala lets you experience the idyllic natural beauty of the gorgeous state by taking you on a spectacular journey through the best of its places including Thekkady, Kumarakom, Munnar etc.
With this tour package you can expect to witness the magnificent natural beauty of Kerala as seen at its beautiful tea and spice plantations at the famous hill station of Munnar, beautiful backwaters at Kumarakom; wildlife-watching at it national parks such as that in Thekkady, etc. Moreover, the architectural marvels as seen in Kerala's old churches, exquisite temples, forts etc. or the gratifying activities like fishing, visiting different museums and so much more, make a trip to God's Own Country genuinely sumptuous.
Similarly, Rann of Kutch is another exceptionally enthralling destination which offers a world of rich travel experiences. With Thomas Cook's Luxury Experiential Tour Package for Rann of Kutch, you can enjoy beautiful sights of the vast expanses of salt desert, and equally fulfilling activities such as camel safari, parasailing, cultural programmes of folk music and dance, dirt biking etc.
What's So Interesting about a Luxury Trip to Rann of Kutch or Kerala?
Both Kerala and Rann of Kutch are the kind of places which could be the places right out of your fanciest dreams. While Kerala is the land of endless possibilities vested in its unusual and diverse natural surroundings, and the exciting activities, Rann of Kutch is a dreamy land that has an abundant wealth of cultural and traditional experiences in addition to the fantastic ambience.
Kerala, on the other hand, is a treasure trove of the most lavish natural adornments. From the rolling hills of Munnar blanketed in tea and spice plantations to the unique backwaters of Alleppey or Kumarakom, Kerala provides you vistas that seem to be painted by the masters. Experiences that you gain in this naturally rich state are unmatched too. Whether it is gliding over calm emerald backwaters in a houseboat or spotting a group of bathing elephants, Kerala surpasses any other place in providing the utmost bliss of respite and plush experience that a vacation can buy.
Today travelling hardly needs an excuse. What was once an annual family vacation, a business trip or a once in a lifetime holiday like a honeymoon, has now happily adopted the status of 'lifestyle'. Luxury experiential travel is one such pleasurable indulgence that people from all walks of life are seeking to pamper themselves a little; breaking off from the dull routine and adding some royalty on their plates. Well, can you blame them? After all, who doesn't want to feel like a king or a queen? And why, indeed everybody is one in their own story, or at least with a luxury vacation package in their hands.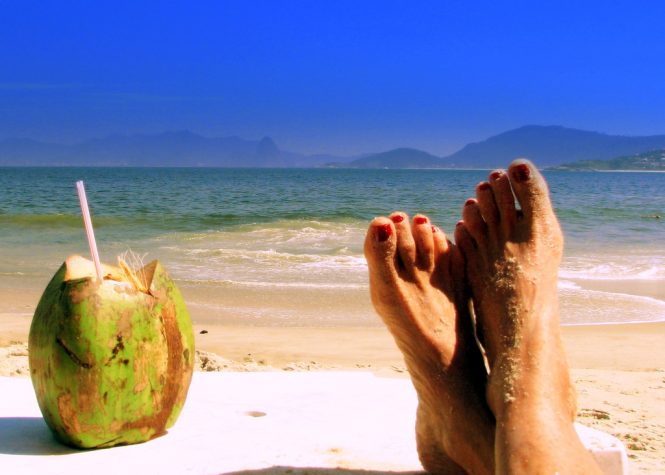 So, what are the most extravagant destinations in India apt for an unforgettable experiential luxury tour?
Best Luxury Destinations in India
India is woven with numerous colourful threads of travel worthy destinations that are truly remarkable, but nothing can beat the silky motifs of Rann of Kutch and Kerala. While one is a refreshing shower in the parched desert of Gujrat in the West, the latter is nature's paradise in the South. The places unequivocally form the two best destinations in the country, tailor-made to provide its visitors with a luxurious experience of vacationing.
Rann of Kutch
Imagine vast emptiness. An emptiness that is stark white with no signs of any shrubs, marshes, animals or birds, and not even any bumps. This is what Rann of Kutch can be best described as- infinitely stretching lands of pure white salt. This salt desert located in Kutch district of Gujrat and spread in about 10,000 sq. km., while may sound too hostile, is undoubtedly one of the most beguiling and strangely beautiful places on earth. However, its best is brought out by the famous Rann of Kutch festival, better known as Rann Utsav, which is celebrated each year in December. Take a look at our Great Rann Utsav Luxury Packages are here.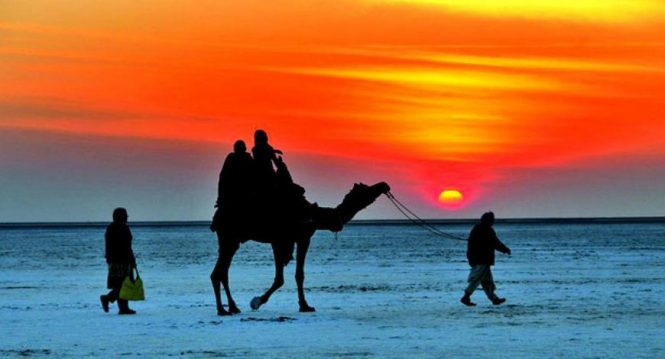 Marked by foot-tapping folk music, amusing beats of dhol, enchanting moves of folk dances and tantalising aromas of spices, the festival gives you some severe travel goals. The riot of colours brought about by the colourful turbans, traditional attires of Gujarati women, lavish tents and handsomely dressed camels creates a striking contrast against the blank canvas of the white desert region. It is an altogether a different experience to stay in the luxurious and comfortable 'Tent City' set up especially for this occasion in Dhordo, the gateway to Rann, by the government. The place is the ideal spot to enjoy and experience the rich culture and traditions of this often disregarded as a barren land that gives birth to the vivid, extraordinary and marvellous life of Gujrat. Book your luxury Rann Utsav package here.
How to Reach: Dhordo, situated about 86 km away from Bhuj in Gujrat is the passage to Rann of Kutch are and fest. Once you reach Bhuj, you can hire a cab or opt for a state bus to reach Dhordo.
Where to Stay: Both Bhuj and Dhordo have some excellent resorts and homestays for accommodation. However, the 'Tent City' set up in Dhordo during Rann Utsav is the most comfortable and plush option for staying here.
Best Time to Visit: October to March
Major Attraction: Rann Utsav celebrated in December
Things to Do: Full moon camel safari rides, trekking to the sand dunes, shopping for famous Kutchi handicraft items like embroidered, batik or block printed clothes, carved wooden items and silver jewellery, yoga and adventure activities like ATV rides, archery, parasailing etc.
To Know More About the Rann of Kutch Check out your Rann of Kutch Tourism Now!!
Kerala
Kerala is Southern India's most prized possession. Owing to its ravishing beauty that derives from its lush greenery, astonishing backwaters, bewitching hill stations and much, the state is rightly referred to as 'God's Own Country'. Kerala showcases distinct layers of its personality that reflects in its different geographical features of Western Ghats, backwaters, and beaches; each one more gorgeous than the other. The hill stations of Munnar, Thekkady, Vythiri etc. feature great rolling hills with sprawling tea and spice plantations that remain swathed in varied shades of green. The state which has a long coastline of over 600 km running alongside the Arabian Sea, also features many lovely beaches like Kovalam Beach in Thiruvananthapuram, Marari Beach near Alleppey, Kappad Beach in Kozhikode etc., which are perfect for a dreamy beach vacation in India. However, Kerala tourism's best attribute is definitely its languid network of emerald green backwaters that apart from being genuinely divergent, is such an exalting beauty that soothes your very soul.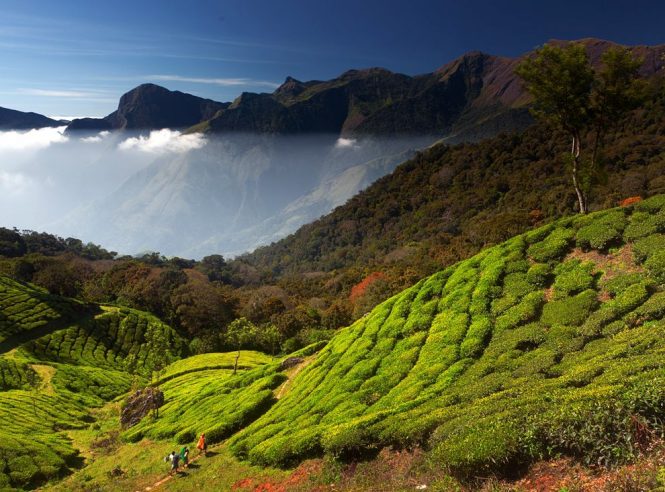 With beauty and enigma spread all around you, Kerala offers a thrilling dose of exploits as well that can only be experienced here. Being famous for its Ayurvedic treatments, it also makes for a luxurious retreat to literally pamper yourself to the finesse with its multiple spa treatments. Moreover, experiences such as a ride in its beautiful houseboats gliding peacefully on the calm backwaters and a chance to spend a playful day with the mighty but friendly elephants are some aspects of Kerala that set it above any other of its peers.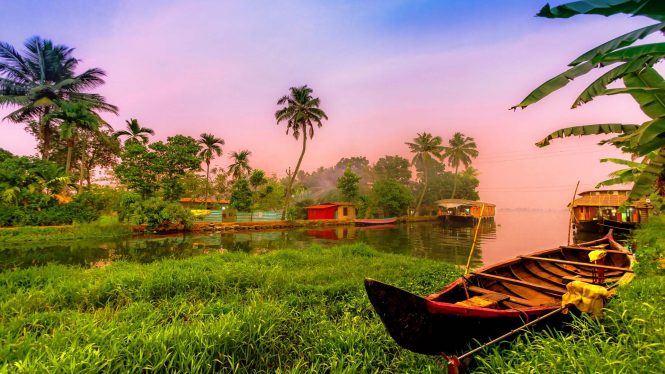 How to Reach: Kerala is very well connected through air, rail and roads to most Indian states and many destinations as well. The state has airports in all major cities and four international airports in Trivandrum, Kochi, Kozhikode and Kannur.
Similarly, Kerala also has excellent connectivity with superfast and express trains running from all metropolitan cities including Delhi, Kolkata, Chennai and Mumbai, as well as many major cities like Bangalore.
You can also reach all major and small cities and towns of Kerala from its other cities, as well as neighbouring states by boarding inter-state, local or overnight luxury buses. Alternatively, you can hire a cab for the same.
Best Time to Visit: September to March (Although it mostly depends on the precise place you are visiting in the sate)
Major Attractions: Munnar tea plantations, Rajarajeshwari Temple, Alleppey and Thekkady backwaters, Kovalam beach, Idukki National Park, Wayanad, Paradesi Synagogue, Eravikulam National Park, Kumarakom Bird Sanctuary, Edakkal Caves, Fort Kochi etc.
Things to Do: Kayaking and houseboat riding in backwaters, strolling or watching sunsets at beaches, nature walks in tea and spice plantations, paragliding, hiking or trekking at various hill stations, Ayurvedic spa therapies, wildlife and bird watching at national parks and sanctuaries, relishing fresh seafood, shopping for cotton, banana, cashews and coconut goods etc.
Both Kerala and Rann of Kutch are places that seem to be crafted to perfection not just regarding exquisite beauty but also to offer you an unmatched stimulating experience that's hard to find elsewhere. Providing the best of luxury experiential tours that any place can guarantee, a trip to either of these remarkable destinations is undoubtedly enough to bestow you rich and blissful respite.