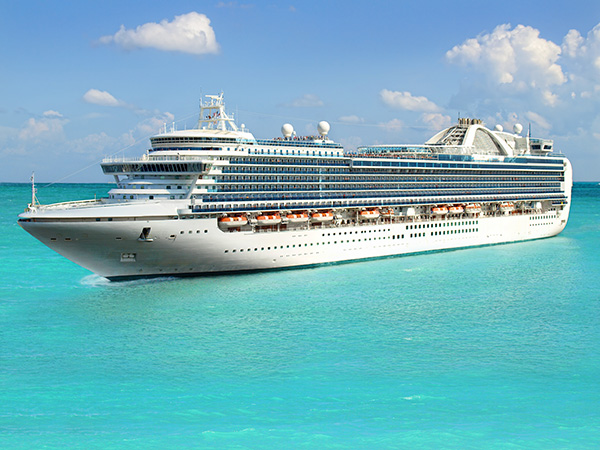 This December is going to be exciting for honeymooners, party lovers and travellers looking to celebrate Christmas and New Year's eve in a unique way. Yes, you heard it right! A luxury cruise liner will start sailing from Mumbai to Maldives, giving the discerning Indian traveller a great opportunity to explore the magnificent Indian Ocean. Operated by Europe's leading cruising company Costa neoClassica, this extravagant ship will operate a 7 nights and 8 days cruise at an affordable price of around Rs. 43,000. Wait, the surprise does not end here; this amazing ocean sail has a lot in store for you.
With over 650 cabins and a capacity of 1,700 passengers, the large-sized ship includes sea-view cabins and suites with private balconies. While onboard, you will have an access to a casino, a club, a library, a theater, a gym, swimming pools, numerous dining halls and other entertainment options. Yes, that's true. All of these at such a nominal price. Sounds like quite a plan for December, no?
While this is a great opportunity for Indian travellers, Mumbaikars have a special advantage, as the cruise ride will begin from one of the city's major ports. So if you are planning your honeymoon around that time or wish to bring in New Year and Christmas with a dash of fun, excitement, and extravagance, a cruise holiday is another opportunity to do just that.
Highlights of the cruise holiday
7 nights' accommodation on board the cruise Costa neoClassica with breakfast lunch, dinner, and late night snacks included in the package
The liner will take a halt at New Mangalore and Cochin en route to Male, the capital of Maldives.
One day to explore Male
Entertainment options onboard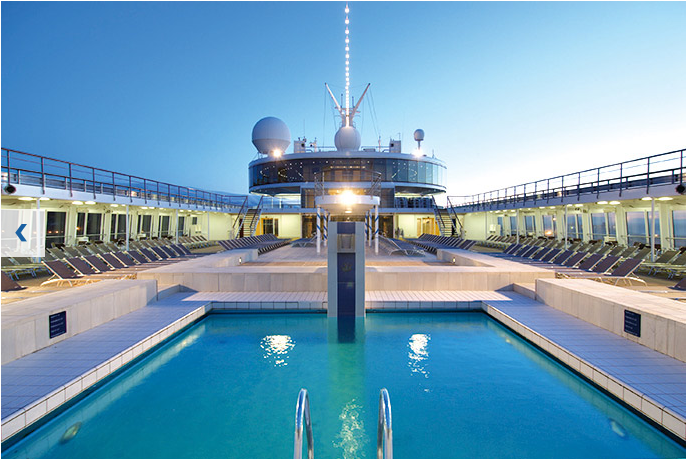 Dance classes, deck, pool, cooking demonstrations, and Italian language classes
Fitness activities for fitness enthusiasts
Lay by the poolside or the indoor Jacuzzi and unwind with a relaxing steam and sauna bath
Evening goes with watching one of the featured Broadway shows or a dinner at any of the restaurants
Wander into the piano bar, try your luck in the casino or step out to a dance band in one of the bars. Head to the disco where the DJ spins the hits all night long
Exploring New Mangalore and Cochin
Your first halt on your cruise from Mumbai to Maldives will be at New Mangalore. During your stay here, take a walk around the city or go for the recommended shore excursions including the Kadri Manjunath Temple, the 9th-century Mangaladevi Temple, Milagres Church dating to the 17th century St. Aloysius Chapel, and Tannirbhavi Beach popular for its sunset views. You also have the option to enjoy daytime activities onboard the ship
At Cochin's shore, you can explore the optional recommended shore excursions including Fort Cochin, a settlement with tiled colonial bungalows and diverse houses of worship. You also have the option to enjoy daytime activities onboard the ship
A day in Male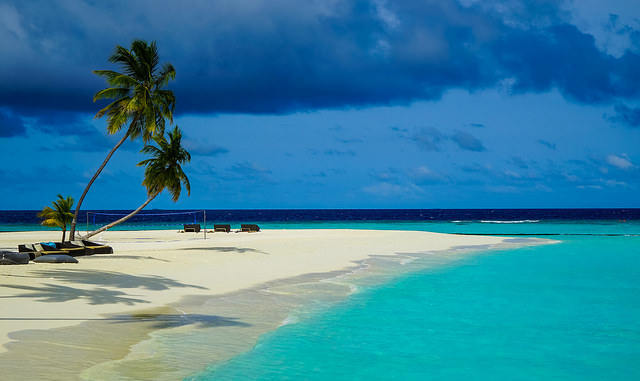 Your day in Male starts with breakfast on the ship and after that, you can proceed to the sightseeing in Maldives with our optional recommended shore excursions, or simply walk around the beautiful Maldives. You have all morning to spend time at the shore or come back on the ship for lunch. You could also try your hand at snorkelling to explore the beautiful corals of the island.
The capital, Malé, is a beautiful holiday spot, and there are a lot of renowned places to visit near Male Port. During your stay here, you can visit the top recommended destinations including Male Fish Market, Majeedhee Magu and 17th-century Hukuru Miskiy (also known as Old Friday Mosque) made of coral stone. Also, there is a slew of shops and restaurants to hang around.
Be it a romantic couple, a gang of crazy friends or a small sweet family, a cruise from Mumbai to Maldives will be fulfilling holiday experience for every traveller. So if you are yet to plan a holiday this year, grab this amazing opportunity to sail on the sea with all luxury amenities. To book your cruise, click here.
Take a look at our top recommended Maldives holiday packages.