Packed Ports: The Busiest Airports in the World
Picture this: you're running a little late for your flight. You leap out of the cab, collect your bags (with little or no grace) and walk into the airport, only to be hit by a wave of travellers – just like yourself. It's the beginning of a very specific nightmare. The airport is too big. There are too many people. The queues are HUGE. Will you even make your flight? How could you have anticipated such a rush?
It's simple. We've put together a list of the world's busiest airports and some tips to brave the wave of travellers and make it to your flight. So, grab your bags, keep your ticket ready…we're taking a trip to the world's busiest airports.
1. Hartsfield-Jackson Atlanta International Airport, Atlanta (Georgia, USA)
Hartsfield Jackson – at the top of this list – was first awarded the title of Busiest Airport in the World in 1998. So, is it any surprise that this airport handled over 107.4 million travellers in 2018? If you're in Atlanta, or headed there, you'll need to brace yourself for a busy, bustling airport. The airport is the primary hub for Delta Air Lines, as well as many other low-cost carriers. It handles over 1,000 flights everyday and is well connected to South America, Central America, Europe, Africa and Asia. Locals often joke that if one is on their way to heaven or hell, they'd have to connect at Atlanta to get there.
2. Beijing Capital International Airport (Beijing, China)
Over 101 million passengers streamed into the aisles of this airport in 2018. Located 32 kilometres northeast of Beijing city centre, this is the busiest airport in Asia, and second busiest in the world. But the titles don't stop there, Beijing Capital Airport is also the 13th busiest airport in terms of cargo traffic. Here you can stroll through a miniature garden (featuring pavilions and bridges) modelled on the Summer palace. Not a bad way to unwind before your flight…right?
3. Dubai International Airport, Dubai (UAE)
No travel list is complete without Dubai – especially when it comes to airports. The Dubai International Airport is already ranked 1st in terms of international passenger traffic. It drops to third place on this list, based on overall passenger traffic. In just 2018, the airport handled 89.1 million passengers, 2.65 million tonnes of cargo and 409,493 aircraft movements. Keep your forex card card handy – the Dubai International Airport – has one of the largest airport retail spaces in the world. It's time to shop, before you hop on to your flight.
Suggested Read : Holiday with a difference – 15 Offbeat Things to do in Dubai
4. Los Angeles International Airport, L.A. (California, USA)
The city of stars deserves its place on this list. 87.5 million visitors decided to fly the L.A. skies in 2018. Referred to as LAX, the airport sprawls comfortably over 3,500 acres and has 4 parallel runways. This airport also has the distinct honour of being the second busiest airport in the United States and also holds the record for being the world's busiest origin and destination airport. Did you know that multiple films have been shot here? Film shoots at L.A. airports, including LAX, raised $590 million for the L.A. area from 2002-2005. So, you never know, you may stumble onto a film set while you're at the airport. What a trip!
5. Haneda Airport, Tokyo (Japan), One of the Busiest Airports in the World
With mammoth sized events like the Olympics and the Paralympics around the corner, can Tokyo's airport (commonly referred to as Haneda Airport) handle the rush? You bet it can. Haneda saw 87.1 million passengers pass through its portals in 2018. What's more, the Government is gearing up to add nearly 40,000 international flight slots to handle the Olympic and Paralympic enthusiasts in 2020. So, if you're headed to Japan next year, be prepared to meet some sports enthusiasts along the way.
We've listed the other 5 airports on this list. Just 2 spots from 10 is our own Indira Gandhi International Airport in Delhi.
Suggested Read : You simply cannot Miss these Majestic Places to see in Japan
6. O'Hare International Airport, Chicago (Illinois, USA) – 83,339, 186 million passengers
7. Heathrow Airport, London (UK) – 80,126,320 million passengers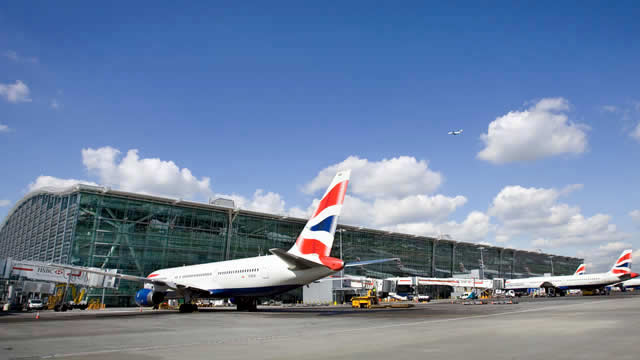 8. Hong Kong International Airport, Hong Kong (China) – 74,517,402 million passengers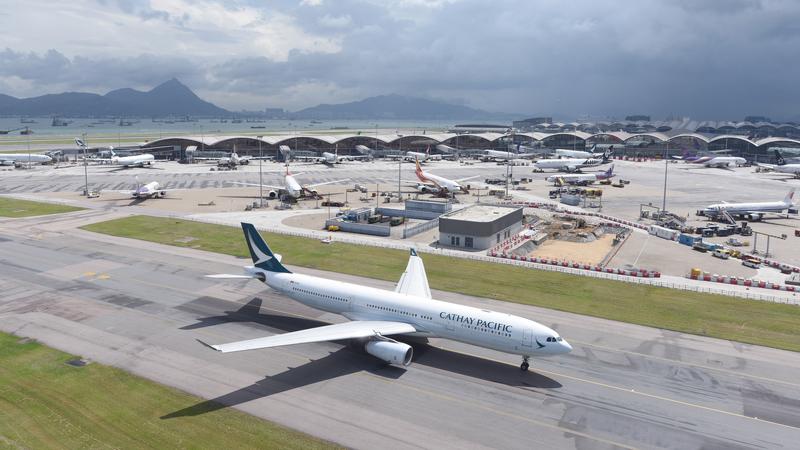 9. Shanghai Pudong International Airport, Shanghai (China) – 74,006,331 million passengers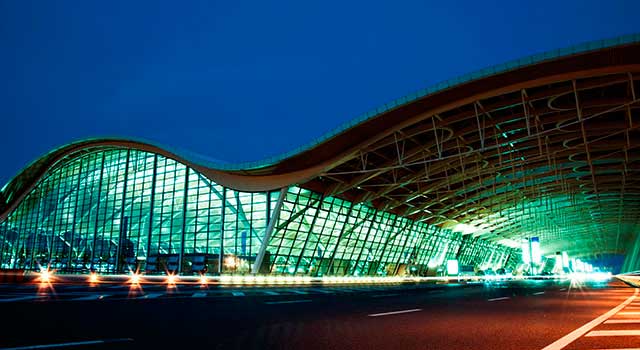 10. Charles de Gaulle Airport, Paris (France) – 72,229,723 million passengers
Turn your eyes homeward, and one of the busiest airports in the region is:
Indira Gandhi International Airport, Delhi (India)
In India, no airport handles passenger traffic like Indira Gandhi International Airport. Located in the capital city of Delhi, the airport is the busiest in India. Over 69,900,938 passengers used this port of travel in 2018, departing and arriving in the highest and lowest cost carriers in the country. In 2015, the airport was rated as the Best Airport in the World in the 25-40 million passenger category, and the World's Best Airport (along with Mumbai) at the Airport Service Quality Awards in 2017.
Tips to take on a busy airport
It's a fact universally acknowledged – your experience of an airport is directly proportional to the amount of time you have. When you're down to the wire and rushing to your gate, the airport can resemble a noisy blur. When you have time, the top airports in the world offer many possibilities – lush lounges, ritzy restaurants, shops of every kind. Busy airports are often designed to not just house, but also entertain, the multitude of travellers that pass through their gates. So, if you have the time and the tips, you can enjoy your time at the airport, despite the crush of traffic.
Research: If you're unfamiliar with the airport, or have a long layover, its important to know the airport, the terminal and what you can do there.
Organise your documents: You're going to need various documents and ID to get through the airport. Organise your documents in the order required and carry a bag where you can easily access these documents.
Check-in early: It's always good to be a little ahead of schedule. Web check in 24 hours before your flight, and make sure you arrive with plenty of time to complete airport formalities. Figure out the travelling time from your hotel/home to the airport and plan accordingly.
Stay hydrated: Long queues and long waiting times drain your energy. Make sure you stay hydrated and that you eat. Large airports can mean a certain amount of walking and waiting.
Lounge pass: If you've got a long wait, a lounge pass can make all the difference. Invest in one if you're a frequent flyer and skip the crowd.
Take a second look: You're carrying a tonne of things at the airport. It can be easy to get distracted and leave one or two things behind. Take a second, after each step at the airport, to scan your surroundings and pick up anything you might have left behind.
Dress comfortably: You'll need to pick clothes that are comfortable to sit in, walk in, and that can withstand long hours of waiting.
Sources:
https://www.skyscanner.net/news/tips/10-tips-to-get-through-airport-quickly
https://en.wikipedia.org/wiki/Indira_Gandhi_International_Airport
https://www.cbtravel.com/2018/05/9-airport-travel-tips/
https://edition.cnn.com/travel/article/worlds-busiest-airports-2018-preliminary/index.html
https://www.nationalgeographic.com/travel/lists/transportation/worlds-busiest-airports-things-to-do-layover/
https://www.travelandleisure.com/airlines-airports/busiest-airport-in-the-world
https://en.wikipedia.org/wiki/Hong_Kong_International_Airport
https://en.wikipedia.org/wiki/Haneda_Airport
https://en.wikipedia.org/wiki/Beijing_Capital_International_Airport
https://en.wikipedia.org/wiki/Los_Angeles_International_Airport#In_popular_culture