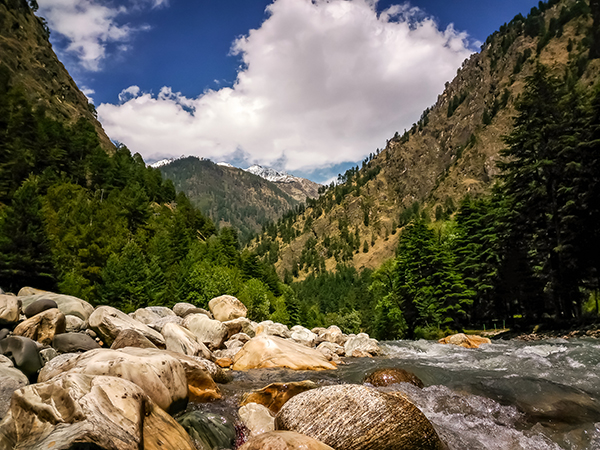 Kasol is a small yet beautiful suburb located on the banks of river Parvati in the peaceful habitat of Himachal Pradesh in North India. This quiet and easygoing place is situated in the Himalayas and somewhere every Indian dreams of visiting Kasol at least once in their lifetime. To escape from the stress of this chaotic life, Kasol is one of the most beautiful destinations in India and much more than pleasure for a backpacker. It is an ideal destination for a weekend getaway for the ones who love snow. If you are yet to explore this paradise, here is a comprehensive list of the best places to visit in Kasol which will surely tempt you to plan your trip.
1.Walking by the Parvati River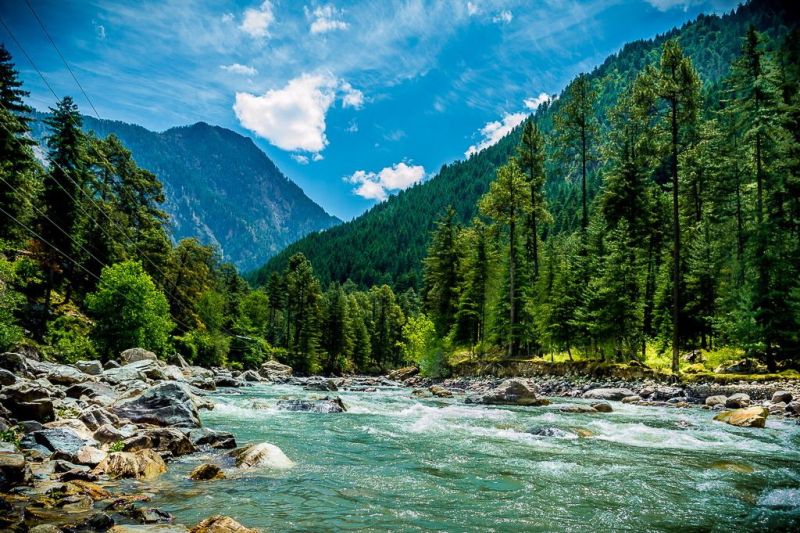 Flowing through the Parvati Valley, River Parvati is one of the best places to visit in Kasol. Picturesque landscapes of the valley and pleasant river side makes this place exceptionally beautiful than other places in Himachal Pradesh. A stroll by the River Parvati is the most relaxing and rejuvenating experience in Kasol. This place is scenic enough to make your friends jealous. To enjoy a pleasant afternoon, stretch out on one of the smooth rock beside the river with your feet dangling in the cold water.
2. Visit Manikaran Sahib
Manikaran Sahib, just 6 kms from Kasol, is built between the two rivers – Beas and Parvati. Manikaran Sahib is a Gurudwara that welcomes thousands of Hindu and Sikh devotees throughout the year. The hot spring located within the premise of the Gurudwara is the peculiarity of this place. The devotees believe in taking a dip in this holy water washes away their sins. Like all the other Gurudwaras, the 'Langar' is delicious and tempting.
The magnificent view of the valley and charm of the Gurudwara has made Manikaran Sahib one of the best places to visit in Kasol.
3. Malana: Little Greece of India
One of the oldest villages in the region, Malana is famous for its distinct culture and the temple of Jamlu Devta. Malana, a small hamlet in Himachal Pradesh, has self-isolated themselves from the world. They believe that interaction with outsiders would compromise the purity of their race. A tourist cannot touch them or their belongings without their permission. They wash their walls with the blood of buffalo if any tourist happens to touch it. They consider themselves to be descendants of Alexander the Great and hence the village is often referred as 'Little Greece of India'.
4. Trek to Kheer Ganga – One of the best places to visit in Kasol for trekkers
The Kheer Ganga trek, probably one of the easiest treks to do in Kasol, is amongst the best places to visit in Kasol. Trek to Kheer Ganga is a nine kms, four-hour steep climb on narrow and tricky trails. Reaching the Kheer Ganga peak is satisfying in all senses of the world. While less healthy individuals are not allowed to go for this trek, it surprises those who complete the trek with hot springs at its peak. Lie in the hot bath for relaxing experience. There are also options available to stay overnight at the peak. The localities provide cheap accommodation as well as delicious food. It is a memorable experience and worth adding to the list of places to visit when sightseeing in Kasol.
5. Tosh Village
Another village destination in Kasol, Tosh is a treat to the tourists that visit the place. The best way to reach this village is by trekking up the hill and seeing the sight of the amazing township in Kasol. Cabs are also available at minimal charge to take you there. You will find numerous cafes with great Israeli and European food and perfect ambience to relax. Tosh has a European influence, and if you want to experience this atmosphere then it should be on your list.
6. Tirthan Valley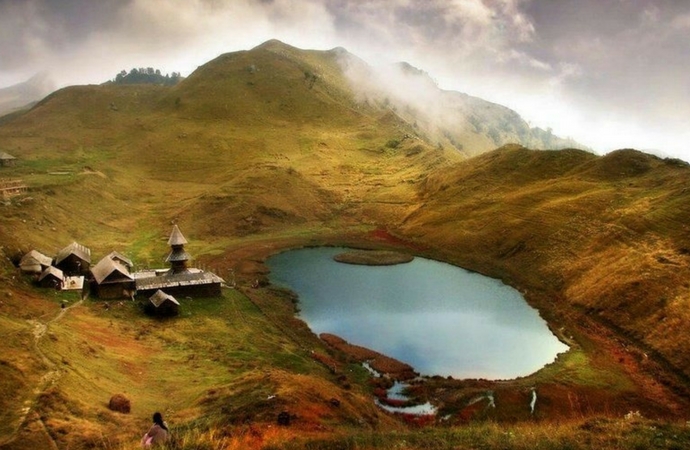 Tirthan Valley, located at around 60 kms from Kasol, has a magnificent view, no concrete roads, all just stuns the tourists that visit this place. One can relax beside the river and trek through the jungle to discover a waterfall in the midway. Tirthan Valley is one of the best places for outing from Kasol and also a must visit for everyone who wants to holiday in the Land of Gods, Himachal.
Though Kasol is a small hill station of Himachal Pradesh, it is famous for its breathtaking beauty and little tourist destinations. Kasol is not just about the little places, but also about the hidden culture and traditions of this place. It is often called as the 'Israel of India' as it is filled with a mixture of culture of India and Israel.
7. Chhalal Village
Chhalal Village is located at an altitude of around 5366 feet above sea-level and is located on the banks of the River Parvati. It is too far away from Kasol and is one more place to visit in Kasol for tourists who are in the search for small attractions in the city. Chhalal has an essence of Israeli culture and visitors can witness the same from the houses and cuisine. Like Tosh, Chhalal also has unique cafes, and one can try out some of the best Israeli cuisine.
8. Kullu

Kullu is located approximately 50 kms away from Kasol. Being a nearby getaway from Kasol, Kullu has a number of sightseeing places and activities which will keep tourists engaged. Kullu has temples, historical places, rivers and much more. One can also experience the adventurous activities like trekking, yak safari and river rafting. The scenic beauty of Kullu, activities and sightseeing destinations is everything a tourist wants to experience on a vacation.
9. Manali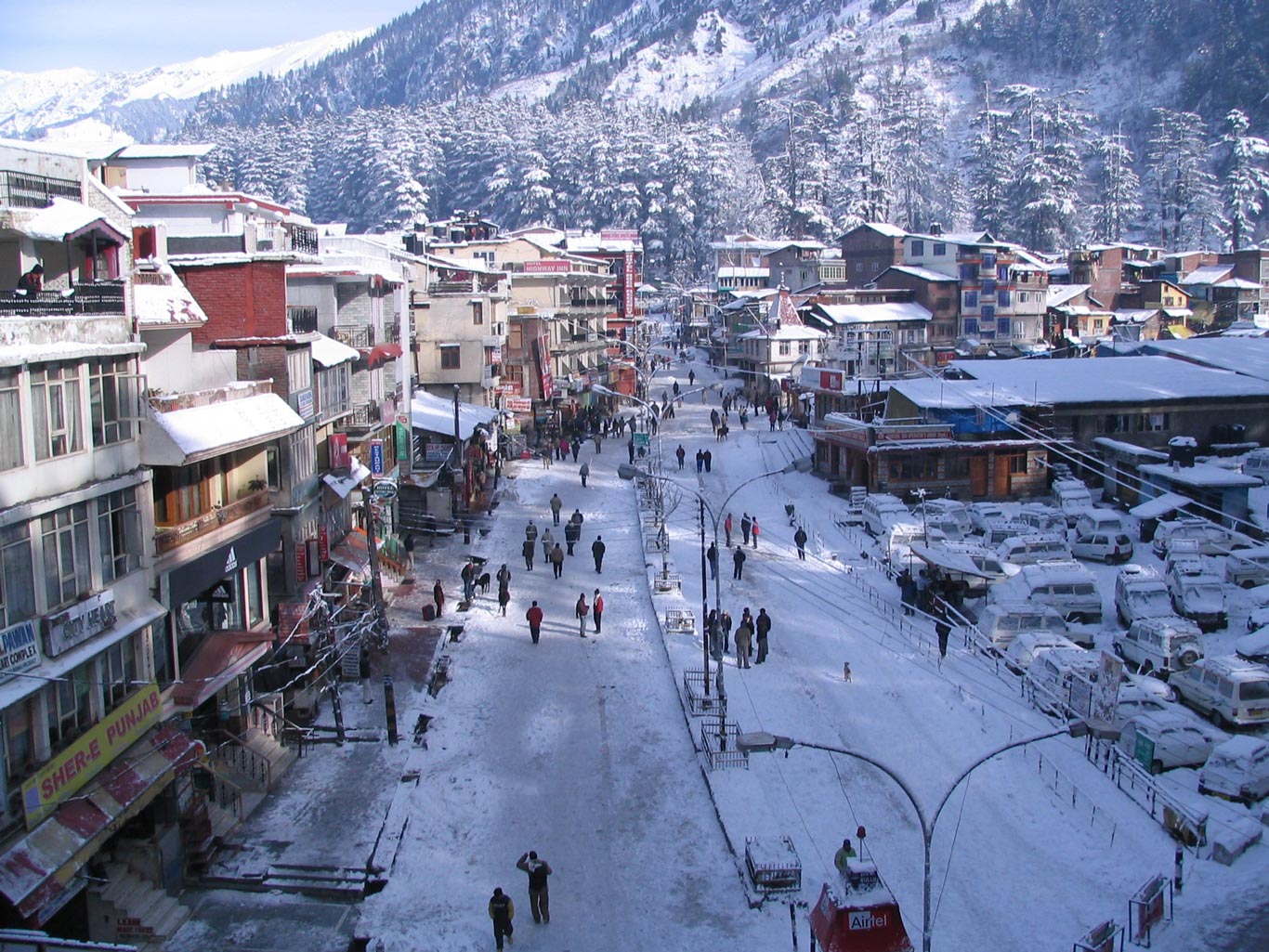 Manali, located more than 2000 m above sea level, is within the proximity of around 80 kms from Kasol. Renowned for its snow-clad mountains, Manali is extremely beautiful and satisfying tourist destination. Manali has scenic beauty as well many activities for tourists. Skiing, paragliding, trekking and many other adventurous activities are available here for the visitors.
Manali is known for Rohtang Pass, a high mountain pass mostly covered with snow. It is located 51 kms away from Manali. Manali has culture, nature and adventure which makes it one of the best places to visit in Kasol.
To indulge in 'Himachal Adventure', book one of our Himachal Holiday Packages.
10. Pulga Village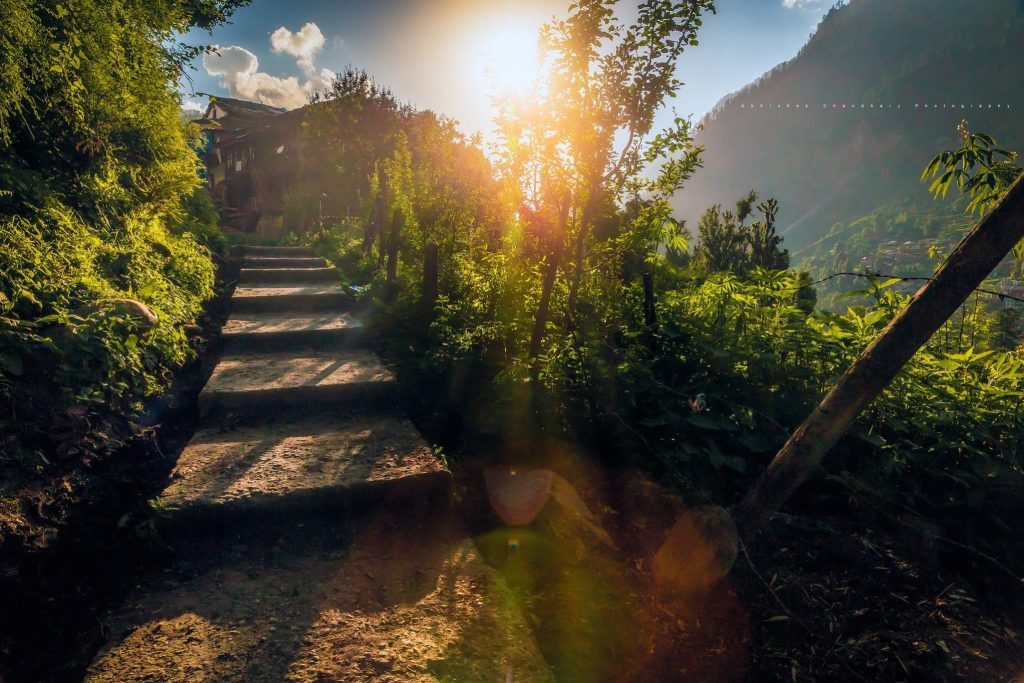 At a distance of around 16 kms, locates is this famous place to visit in Kasol known as Pulga. Pulga is known for temple or Gurudwara in Parvati valley. It has a large number of foreign tourists visiting throughout the year. Being an offbeat destination, Pulga is well-known among the backpackers. It is also known for its tea gardens of the Himalayan side.
11. Bhuntar Town
Bhuntar is a small town located in Parvati valley and is 30 kms from Kasol. This places is nothing less than a heaven due to its dense forests. Driving to Bhuntar from Kasol is an adventure because of the narrow roads. But the experience of witnessing the Mother Nature cannot be expressed in words. It is regarded as one of the peaceful places to visit in Kasol.
12. Naggar Village
Naggar village is a lesser known village in Kasol. It has temples, military structures and museums making it one of the best places to visit Kasol. One should explore Naggar village to experience the rural beauty of this village. The culture of this village, International Roerich memorial trust, Naggar castle and Gauri Shankar temple make this place worth visiting.
Although Kasol has a good weather throughout the year, the best time to visit Kasol is from March to May. The weather is pleasant, and the temperature varies from 15 – 22 degrees Celsius during this time. If you love cold nights and cool evening winds, winters i.e. from October to February is the best season for you. The temperature during the season usually varies from 3 to 10 degrees Celsius.
The above list of best places to visit in Kasol shows us Himachal is indeed a traveller's paradise. So pack yours bags and plan your getaway to Kasol.