Guide For Experiencing Prague Nightlife At Its Best
| SI.No. | Prague Nightlife | Operational Hours | Trip Advisor Rating |
| --- | --- | --- | --- |
| 1 | The Pub | 11 am to 1 am | 3.5 |
| 2 | Hospudka Na Hradbach | 12 pm to 12 am | 4.5 |
| 3 | James Dean | 8 am to 6 am | 4 |
| 4 | Harley's | 7 pm to 4 am | 3.5 |
| 5 | U Sudu | 12 am to 12 pm | 4.5 |
| 6 | Chapeau Rouge | 12 pm to 4 am | 4 |
| 7 | Retro | 10 pm to 5 am | 4 |
| 8 | Music Club Zlaty Storm | 8 pm to 12 am | 4 |
| 9 | Lucerna | 8 am to 11 pm | 4.5 |
| 10 | Karlovy Lazne | 9 am to 5 pm | 3.5 |
| 11 | Ice Pub | 12 pm to 5 am | 4 |
If you are looking for a crazy and unreal nightlife experience, then you must visit Prague. And if you are wondering in what to expect, then all we can tell you is that is expect the unexpected and be prepared for anything and everything. Prague has something to offer everyone. Weather its flashing lights, loud music or a night of regret, or, relaxed chillout out night with friends or perhaps a romantic night with your significant other, enjoying wine by the bank or Vltava river at sunset, Prague's got it all. There are just so many different ways to have a fun evening in this picturesque city; you are spoilt for choices. And if you are having a hard time deciding on what to do and where to go, just refer to this carefully scouted Prague nightlife Guide. It gives you a complete rundown on where and when to go and has a little suggestive itinerary at the end.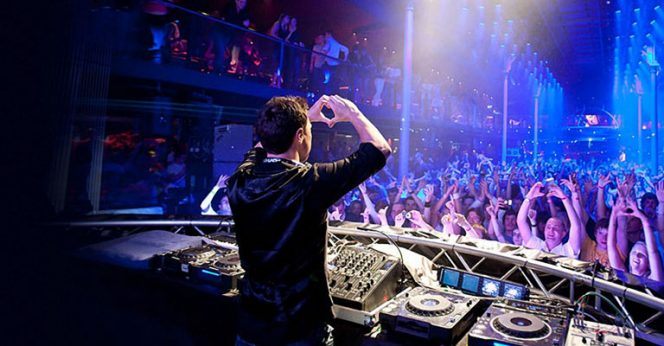 If you have just one night on Prague, then this is how we suggest you spend it. And even though the nightlife doesn't pick up till 10pm, there is plenty to so before.
Here is your guide to enjoying the Prague Nightlife out in the thriving and vivacious city of Prague.
8 pm and Earlier
If you are planning on club hopping and having an eventful night out in Prague, then don't even bother stepping out this early. Instead, find yourself a relaxing spot in a bar somewhere and have a couple of beers with your friends. This is, in fact, one of the best things to do in Prague,
The best place to head this early would be past Charles Bridge close to Vltava River. There are some great bars and clubs here; the area is frequented by the locals, so, you won't be disappointed.
Another great venue is a charming little Pub; coincidentally called The Pub. There is a tap at each table, and you can pour your beers. You can measure the amount of beer you consume and compare your intake with those of at other tables and even at other cities. You could compete with those around you, but didn't get too carried away as it's just the beginning of the night, drink responsibly.
Your next stop should be at a place called the Beer Gardens, a popular hangout and Prague attraction. Once there, make your way to Hospudka Na Hradbach in Vysehrad. You can take the metro (Red Line), to Vysehrad, and navigate your way through this beautiful and historic town all the way to the famous Beer Garden. This is an excellent pregame option before your big night out. The place has a large open space, decently priced beer, many tables, delicious food and breath-taking views of the city. One can spend hours at a time here before heading out.
10pm – 1am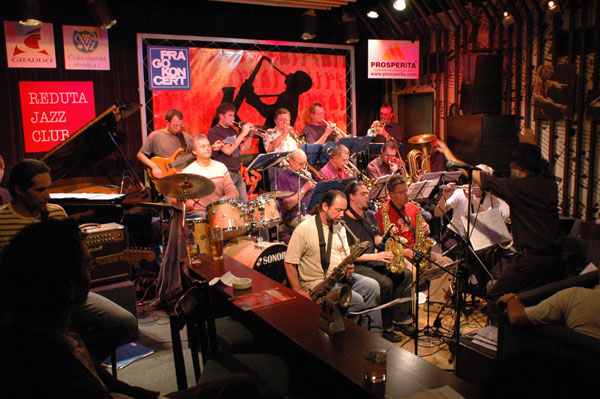 Its tight about now that Prague nightlife starts to come alive. Your first pit stop should be James Dean or Harley's. Both are excellent venues, and you can expect to find a decent crowd here each night. The atmosphere at the places is dark and kinds shady, although they play an excellent selection of classic rock music all night long. You could maybe spend about half an hour at each place before heading out.
Once you have had a few beers in you and tapped a little too classic 80's rock music, make your way to U Sudu, another amazing Prague tourism attraction. This is a cramped little bar with poor lighting, however its centrally located and you can spend some time here while you wait for some other venues to start warming up. Bear in mind, most if not all bars in Prague tend to get crowded and stuffy as most of them are quite small in size.
There are so many bars and pubs in Prague that by this time you would want to start skipping some or all and start making your way to the clubs.  By now, the nightlife in the city is in its full element, and you can start to get a feel of what a real night out in Prague is like. Just know one thing, almost each of these places to visit in Prague has its own unique flavour and ambience.
1 am – 5 am
This is going to be the best part of your Prague Nightlife. By now you should be heading out the clubs. Prepare to spend the remainder of your night on the dance floor, grooving to foot tapping music and endless Instagram stories, that will later serve as a reminder of your epic night out.
You have many excellent options to select from; you could go one or visit all, just depends on your mood and alcohol intake.
Chapeau Rouge is one of the most famous clubs in the city, and for this phase of the night, this should be your first pit stop. The crows here is crazy and the DJ's play some terrific music that gets even the non-dancers grooving to their tunes. This is a significant venue with three levels; you can easily find a spot for yourself and your friends and settle in for the night. You can completely let loose hair, dance on the couches (this is not a joke, you can do this on one of the levels) and just basically make a complete fool of yourself. There is no need to be embarrassed, remember its just one night in a foreign city, and you will most likely be leaving soon anyway.
Retro make sure you read the statuary warning before entering this place at things tend to go very crazy, very fast.  If you are still in control of your faculties, you could end up being quite overwhelmed here; however, if you are at that perfect level of intoxication, you will love this place. If you decide to go here, it will be a night to remember. And don't be embarrassed if you act foolish or anything because everyone around you will be just as embarrassing and obnoxious.
Music Club Zlaty Storm this venue is located on the underground level of the Golden Tree Hotel and is what the locals would describe as a "safe bet" venue. The club is situated right next to the Old Town and Charles Bridge, so it's easy to locate. The club has a large indoor space with many dancefloors and a few different rooms. It also has a reasonable amount of seating, so if you are ae not much of a dancer, you can secure spot and share a large fish bowl with your peeps. However, if you are at your preferred level of intoxication, you can head to the many dance floors and just let loose. This is a place frequented mostly by tourist, and you can have a memorable night here with your friends. And once you have head enough, you can head back to your hotel, the metro station is located nearby, and there are also a number of eateries that open late.
Lucerna is a popular club in the city that is famous for playing old music. Expect to hear the most random music tracks here, but you are bound to find the one that you can roll with. The club is centrally located and has a large indoor dance floor, bright lights, loud music and great atmosphere.
Karlovy Lazne, is a five-storeyed club, they cater mostly to tourists who seem quite eager to visit the place. As you can imagine the club is quite massive, and each floor has a different vibe and feel. Each floor plays different music like R&B, Hip-Hop, American Disco etc. Make sure you carry cash as they didn't accept cards and the drinks here are expensive in comparison to other places. That is expected as its more of a tourist hangout than local.
The last recommendation for this part of your night has t be the famous Ice Pub. The interiors are pretty neat. The entrance to the place cost Approx. INR 500/- Per Person. The entry ticket includes a freed drink and your time here is restricted. You are usually allowed to stay for only about 30 minutes, so make sure you look around quickly and take all your pictures before they ask you to leave.
5 am and after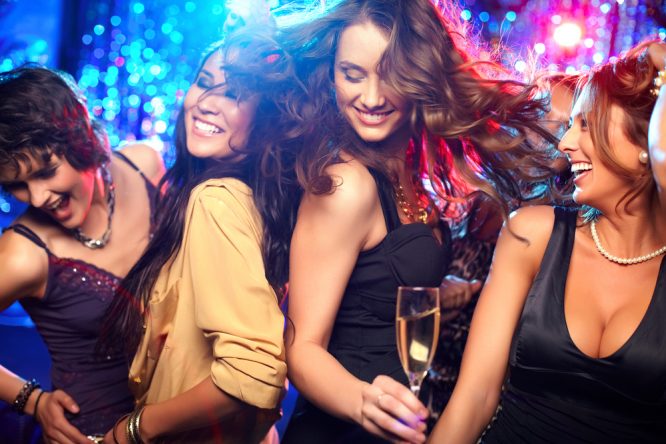 At this point of the Prague Nightlife, you have only one move left and that to get yourself a delicious Doner Kebab and make your way to the Charles Bridge. This is the best time to visit the bridge as its quiet and peaceful, you can enjoy your beautiful surroundings and if you are feeling up to it, stick around and enjoy the gorgeous sunrise. Your drunk friends will provide ample entertainment while you wait for the sun to make its grand appearance and the trains to start making their runs for the day.
So, to sum it all, if we were to recommend a perfect night out in Prague it would probably start out at by having a couple of beers at Vysehrad beer gardens, followed by pregaming drinks at Vltava River. Then around 1 am head out to Chapeau Rouge and the end the night with a slice of pizza or a Doner's Kebab at the Charles Bridge. We hope, this Prague Nightlife Guide helps you plan an epic night out in the city.
Most Recommended: Prague Tour Packages which is known for its pristine beauty and amazing architecture.
Quick Info on all the Pub, Bars and Clubs Mentioned above
The Pub
Location: Veleslavínova 3, 110 00 Staré Město, Czechia
Operational Hours: 11 am to 1 am
Contact Number: +420 222 312 296
Trip Advisor Rating: 3.5-Star Rating
Hospudka Na Hradbach
Location: V Pevnosti 16/2, 128 00 Praha 2, Czechia
Operational Hours: 12pm to 12am
Contact Number: +420 734 112 214
Trip Advisor Rating: 4.5-Star Rating
James Dean
Location: V Kolkovně 922/1, 110 00 Staré Město, Czechia
Operational Hours: 8 am to 6 am
Contact Number: +420 606 979 797
Trip Advisor Rating: 4-Star Rating
Harley's
Location: Dlouha 704/18, Prague 110 00, Czech Republic
Operational Hours: 7pm to 4am
Contact Number: +420 602 419 111
Trip Advisor Rating: 3.5-Star Rating
U Sudu
Location: Vodichkova 677/10, Prague 110 00, Czech Republic
Operational Hours: 12am to 12pm
Contact Number: +420 222 232 207
Trip Advisor Rating: 4.5-Star Rating
Chapeau Rouge
Location: Jakubska 647/2, Prague 110 00, Czech Republic
Operational Hours: 12 pm to 4 am
Contact Number: +420 222 316 328
Trip Advisor Rating: 4-Star Rating
Retro
Location: Francouzska 75/4| Praha 2, Prague 120 00, Czech Republic
Operational Hours: 10 pm to 5 am
Contact Number: +420 606 824 005
Trip Advisor Rating: 4-Star Rating
Music Club Zlaty Storm
Location: Karlova 6, Prague 110 00, Czech Republic
Operational Hours: 8pm to 12am
Contact Number: +420 603 804 126
Trip Advisor Rating: 4-Star Rating
Lucerna
Location: StEpanska 61| Praha 1, Prague 116 02, Czech Republic
Operational Hours: 8am to 11pm
Contact Number: +420 224 224 537
Trip Advisor Rating: 4.5-Star Rating
Karlovy Lazne
Location: Novotného lávka 198/13, 110 00 Staré Město, Czechia
Operational Hours: 9 am to 5 pm
Contact Number: +420 222 220 502
Trip Advisor Rating: 3.5-Star Rating
Ice Pub
Location: Novotného lávka 200/5, 110 00 Staré Město, Czechia
Operational Hours: 12 pm to 5 am
Contact Number: NA
Trip Advisor Rating: 4-Star Rating