Reconnect with Yourself this International Yoga Day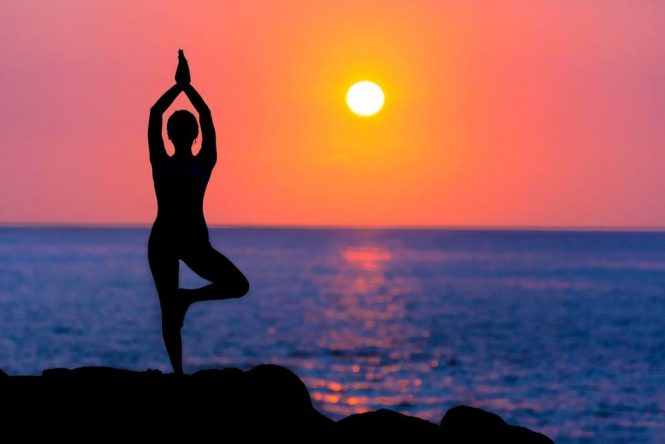 Be it a breath of fresh air from the mundanity of your daily routine or an essential part of your exercise regime, Yoga is a wholesome experience for one and all. You must have heard your loved ones asking you to meditate for some time before you get back to that difficult presentation due Monday. It is no secret that Yoga also helps increase productivity. Yoga gives the gift of both rejuvenation and reconnection to your soul.
India is dubbed as the birth land of Yoga. For years, people from all walks of life have been visiting this country in search of tranquillity, peace and spirituality. Why not find yourself in your own motherland? Disconnect yourself from the world and exhale all your worries out. Take a deep breath and relax. You will then be left with nothing but your thoughts and who you really are, as the voices in your head finally give you some room to think. In and out. In and out. As you concentrate on your own rhythmic breathing, your mind will be free from all worries. Overthinking can make you a prisoner to your own thoughts.
This International Yoga Day, let Yoga take charge. We have listed down some unforgettable Yoga destinations where you could take your mind on a holiday.
Rishikesh, Uttarakhand, Celebrating International Yoga Day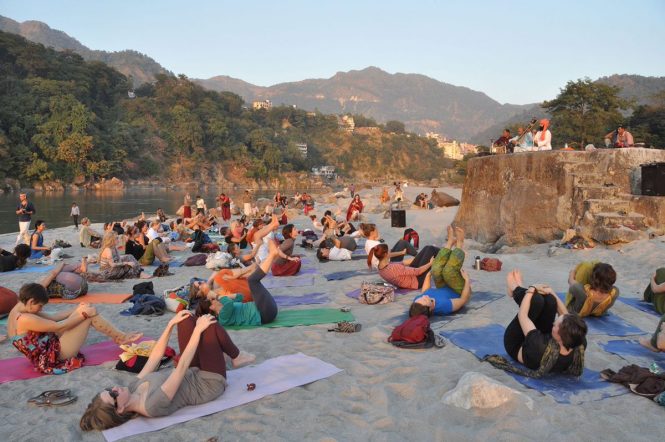 The land of the holy waters, Rishikesh is the place to be if you want to have a conversation with God or yourself. Spirituality is everywhere as you meditate on the banks of the Ganga, with the air caressing your face; you feel calm and relaxed as you take a deep breath. The only thing that might probably distract you would be the occasional wind blowing through your hair caressing your face with a few strands. Nothing can beat practicing Yoga in its place of origin. This International Yoga Day, ditch the city studios and the enclosed rooms and come away to this holy hamlet instead.
Suggested Read : 21 Best Yoga Retreats of India for the Ultimate Spiritual Experience
Udaipur, Rajasthan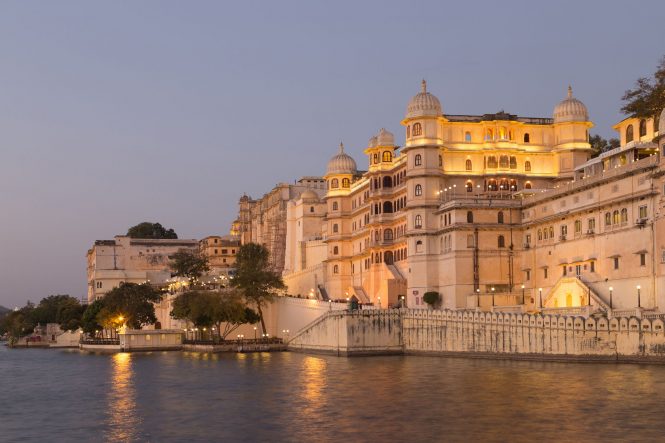 Also known as the city of lakes, this majestic hub is the epitome of beauty and royalty. Imagine sitting amidst the larger than life palaces surrounded by water. It might be a bit of a dilemma as you would be confused whether to close your eyes while performing Yoga or open them to take in the beautiful view around you. You could head to the Fatehsagar Ki Paal to practice Yoga alongside the lake. If you are a morning person, you could head there to feel the first few rays of the sun touching your skin. If you would rather go in the evening, you could do Yoga as the night breeze plays with your hair.
Kerala, Visit this place to Celebrate International Yoga Day
Imagine welcoming the sun with suryanamaskar along the seashore, as the seawater tickles your toes. You pause for a minute and watch the beautiful sun emerging from the horizons of the sea and that is how you start your day in Kerala. The city of tropical beaches and scrumptious food – Kerala is the place to be if you are on a spiritual quest. This tropical paradise is also known as God's own country, and rightly so. Moreover, this city is also known for its Yoga ashrams and asanas. The best time to visit Kerala, if you want to practice Yoga, would be towards the end of February.
Recommended Read : Why is Kerala a Must Visit Destination for Every Tourist?
Mysore, Karnataka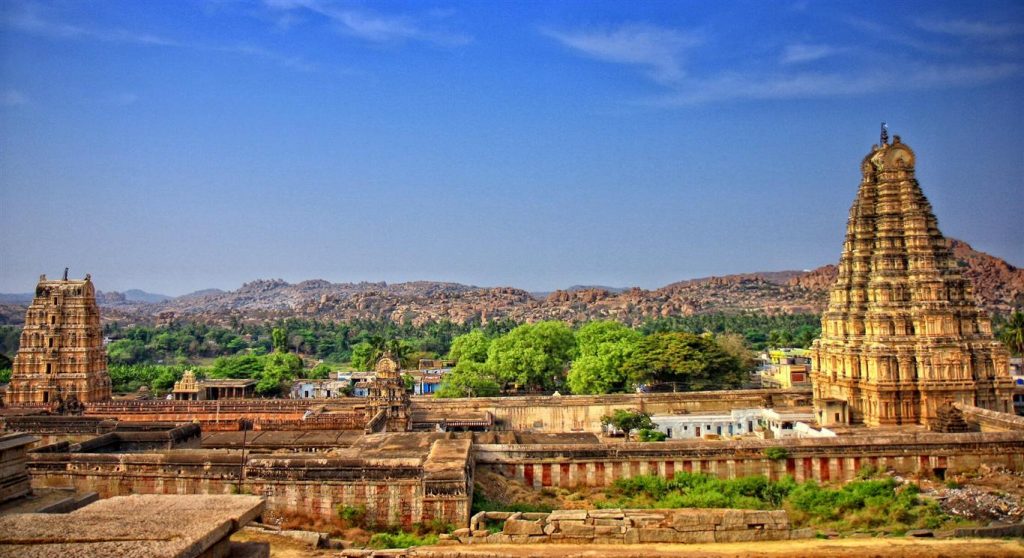 With the tourist attraction majorly being the Mysore Palace, this city is the birthplace of Ashtanga Yoga. This is a form of yoga which various yogis from all over the world come to practice. This practice comprises repetition of six demanding poses over a week's time. The saying "Practice makes you perfect" comes into play here; teaching you the art of self-practice. This form is first taught by a teacher after which you are on your own. There are various yoga retreats in Mysore that will offer to teach you this form of Yoga. If you want to discover yourself and your skills, head to Mysore right away.
Dharamsala, Himachal Pradesh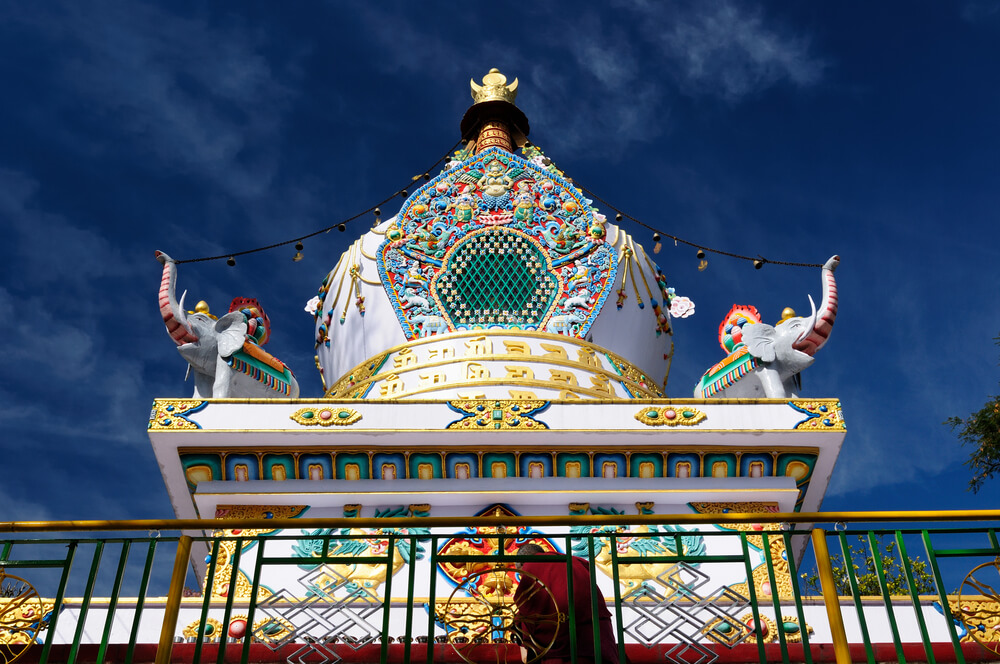 Home to the Dalai Lama, this quaint little hill station is the perfect place to unwind and relax both body and mind. The word Dharamsala translates to its literal meaning – spiritual dwelling. It is a shelter to pilgrims and travellers. Snow clad mountains and the serene atmosphere around you simply add to the calm that the practice of Yoga brings with it. Burrowed in the Himalayan foothills, Dharamsala draws travellers from all over the world looking for a spiritual connection. The beauty and deafening silence of the hills will give you space to dive deeper into your own soul and rediscover yourself.
If you know where you want to go for your next spiritual quest, head to the Thomas Cook website to book your tickets right away!