Relish The Monsoon Season in India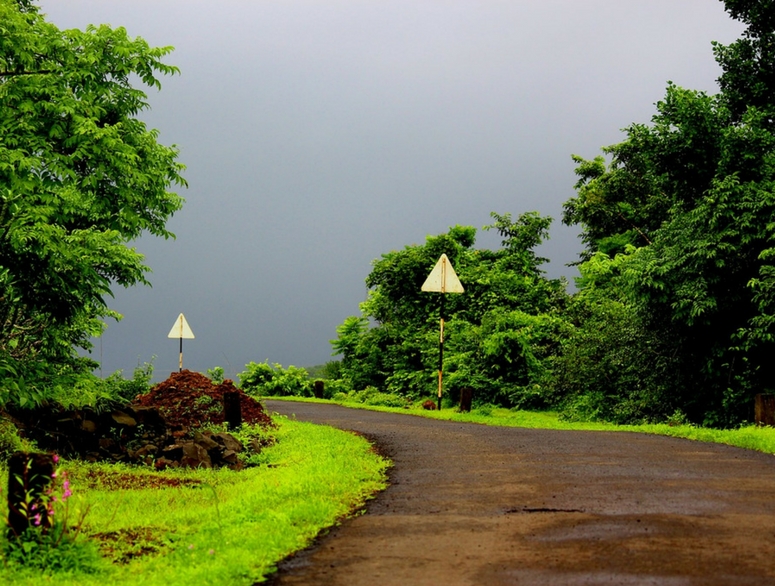 Imagine walking along the seashore as the water tickles your toes and the raindrops linger on your skin. You open your mouth to taste the sweet rain on your tongue and the cold water immediately makes you crave the warmth of a hot beverage. Cut to the hills; you are sitting amidst the rainswept and misty mountains with a heart-warming cup of filter coffee and a hot plate of steamed momos, as the petrichor fills your senses. You may fancy the mountains or the tropical beaches, travelling in the rainy reason will not just be a feast for your eyes but the taste buds as well.
No matter which part of the country you may be headed to this rainy season, we have listed down some comfort foods that taste like heaven as you listen to the pitter patter of the raindrops. Be it tangy or crispy, hot or cold; whatever craving you may be getting this monsoon season, we have got you covered! However, don't go for the first restaurant or street stall you spot on the road, make sure that these places are hygienic and the people preparing these dishes are too. You don't want to fall sick and miss out on all the monsoon fun! We also have some travelling tips for you in the rainy season if you are looking to gift your palette scrumptious but safe monsoon cuisine.
For the love of the North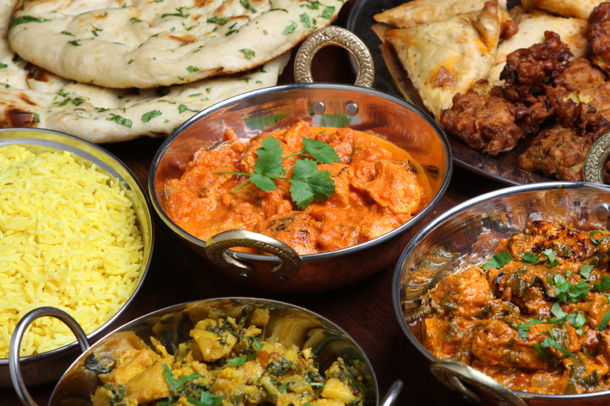 If you are in Punjab, which is the hearty land of food, between the months of June to September, you are in for a treat. The vibrant yellow colour of the simmering jalebis, which are so popular in the north, is a feast to one's eyes. The aroma of the sweet morsel fills one's senses. Your mouth salivates as you walk up to one of the many stalls and a kind sardar with a snowy beard hands over a plate of steaming jalebis to you. You take a bite of the fried Indian dessert slowly melting in your mouth. Your hands are in a gooey mess which you happily resolve by licking your fingers one by one like a carefree five-year-old child. After getting drenched in the rain, you will certainly yearn for a garam chai ki pyaali complemented by a plate of crispy pakodas. Both are easily available in every nook and corner of this region. As it pours outside, you can rush for some shelter in one of the many tapris on the streets. The steaming glass of garam chai cupped between your fingers as you take a sip of the hot liquid will give you an instant kick in this weather. If you are in the state of Uttar Pradesh this monsoon season, you can best enjoy the rains with the piping, hot specialty of this state; Singhade ki sabzi. This is a mildly sweet, crunchy chestnut cooked in Indian spices and counts as the perfect dish to have with some roti or independently.
Suggested Read : 30 Best Indian Cities For Food Lovers
Food: The Bae of Bengal
When the winds knock at the door of Bengal as the skies begin to darken, Kolkata welcomes the rain gods with its traditional khichuri. If you are looking for some comfort food to indulge in, this dish is the best for you. Prepared with lentils, rice and some seasoning, this dish makes you feel at home. However, this dish is incomplete without potatoes, green peas and cauliflower. If you want to try the mishti that Bengal is so famous for, go for taal kheer. Taal is a fruit that grows abundantly during the monsoon season and is the main ingredient used in this dessert. This dish reminds you of your grandmother who lovingly prepares her favourite recipe for you to try. You will associate the warmth of this sweet custard with your grandmother's generous hug. If you want to munch on some crispy soul food with that hot cup of tea, do not forget to try Bengal's alur chop (potato fritter). These are deep fried in mustard oil, giving it their tangy taste. This snack, with your favourite hot beverage, is perfect for a drizzly evening.
Must Read : Explore the Paradise of Street Food in Kolkata
The North Eastern Delights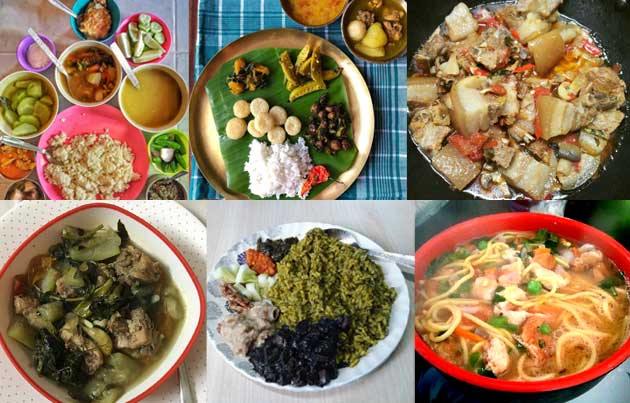 Momos and monsoons in the Northeast go hand in hand. Leaving behind rain washed forests and lush green meadows, the monsoon season paints these regions with bright, new colours. What better than pampering yourself with a plate of steaming momos? Food for the soul, this dish is heaven in the hills for both vegetarians and non-vegetarians. If the cold winds get the better of you, seek refuge in the warmth of thukpa, a soupy noodle soup with cooked vegetables or meat. Even though north-east has an abundance of non-vegetarian dishes, the vegetarians need not worry. Paanch Phoran Tarkari is perfect to feast on during the monsoon season. This dish satiates the craving for tangy and spicy food that one has during the monsoon season. With the wholesomeness of nutritious vegetables, this dish is cooked with at least five spices. This is best had with rice or roti. If the cold spells of the rain send shivers down your spine, do not miss out on laal chai originating in Northeast India. This piping hot red tea is sweet and best had without milk to enjoy its flavour.
The Savoury South India, Must Try Cuisine During Monsoon Season in India
Be it a hot plate of steaming idlis with a dash of tamarind chutney or the soul warming soupy rasam, monsoon in South India will fill both your stomach and heart with love. The misty weather brings on a craving for hot and fried food. Bonda, a very popular dish in the South is covered with besan and stuffed with mashed potatoes. This is enjoyed with coconut chutney and found at every nook and corner of this region. If you want an evening snack as you listen to the raindrops beating against the windowpane, have the most popular snack of South India; Medu vada. This is made of rice, pulses and rava. If you are in Chennai, you will recognise the taste of chana dal in the batter because of its popularity. However, if you are in Kerala, you will find the vadas to be spicier and prepared from tur dal. After relishing the savoury monsoon food items of South India, your palette will now demand something sweet. Try putu mayam, made of rice flour noodles dipped in a sugary syrup and garnished with coconut. You could almost say it is a little ball of sweetness!