Ride Through India's Best Cycling Spots on World Cycling Day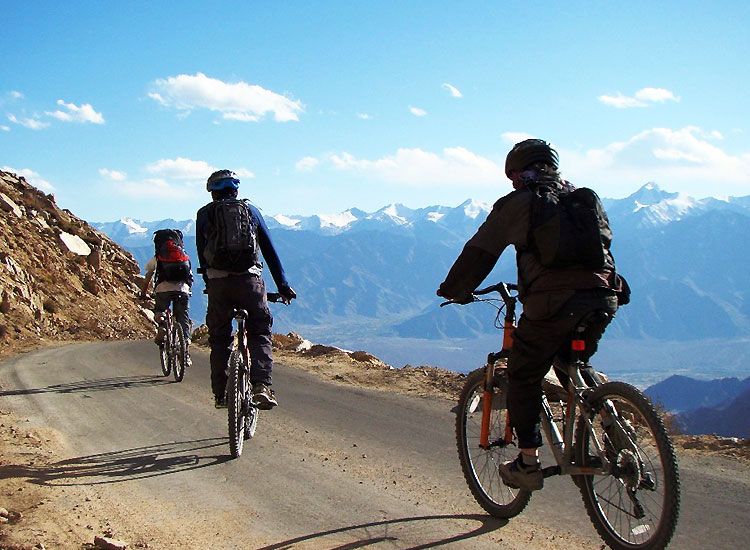 Imagine the breeze combing through your hair with wild fingers, the gentle whirr of the wheels as they spin, the soft grip of the handles against your palms. The road is open, and the road is yours. This is a journey on your own terms. Roads winding across the plains, steep paths that cut into a mountain, a rutted path through thick trees, the neat lanes that slice into the green rows of plantations. They're yours to explore – all you need is a cycle, your gear and the desire to explore. So, this World Cycling Day, get ready to ride, as we pedal our way across some of the best cycling routes in India.
Munnar:
Peer past the thick green estates, flowering trees and fluffy clouds and you'll notice that Munnar has some of the most picturesque biking trails in South India. Here you'll bike through Shola forests, smell the exquisite scents that waft from the thick cardamom and tea estates and cycle past vegetable farms. After the monsoon season, you'll get to enjoy the trickling music of waterfalls. As you cycle, the Periyar river will keep you company. Churches, farms, toddy shops are all welcome stops on your cycling tour. As you are cycling at 1500 feet above sea level, make sure you train for this trail. However, the effort is worth it! The higher altitude will reward you with cool weather and stunning vistas.
Suggested Read : Hill Stations in India – Escape to the rolling hills of India
Kalimpong: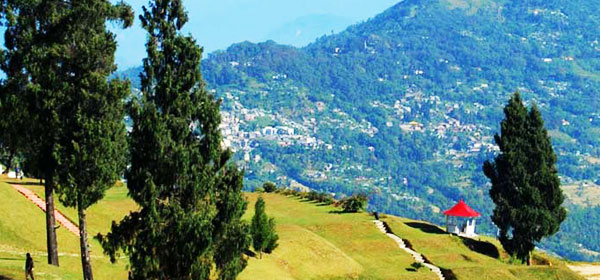 One often meets one's destiny on the road less travelled. If that's true, more cyclists should take the Kalimpong to Zuluk trail. This trail is not for the faint-hearted. The old silk route means that cyclists will take on narrow roads, hairpin turns, and cycle in the shadow of snowy and imposing mountains. Trails like these require good fitness and biking experience. It is recommended that you train, daily, for a month before you attempt a trail like this. Once you're on the Kalimpong-Zuluk trail, you're in for breathtaking vistas. Blue skies, jade green trees, white snow and rugged mountains fit together to create a view that you'll never forget.
Manali-Leh: One of the Best Cycling Spot to Visit on World Cycling Day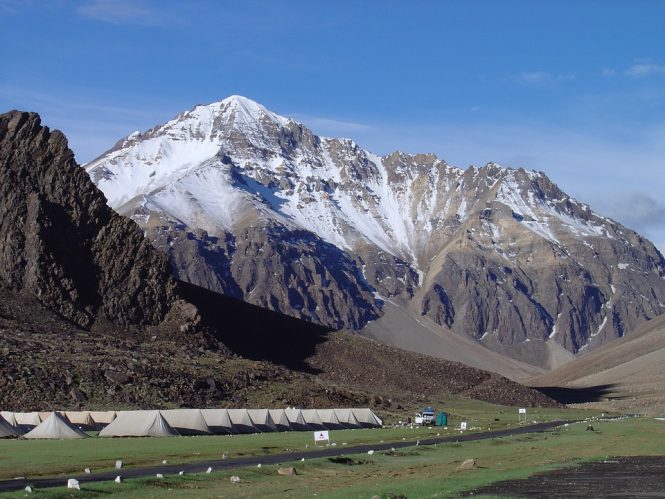 Can you hear that? It's the siren song of the Leh-Manali roads. The highest mountain passes in the world are calling for you. Inviting you with spectacular views of snow-capped mountains, charming little villages and the fluttering flags outside serene monasteries. Ride through the famous Rohtang and Tanglang La passes. Take on loops and bends of the Bara Lachcha La, gaze out at the spread of the plains. It is barren, rugged, stark…and absolutely stunning. Be advised though, this is a tough trail. You'll need to push and ride past your limits, so make sure you undergo training to cope with the altitude, the difficult passes and hairpin bends. Build your stamina to withstand the weather and other conditions of the ride. This challenge is worth it!
Ooty:
Can't get enough of the green goodness of nature? Then head to Ooty for a cycling trail that showcases every shade of green. Jade, emerald, leaf, olive, lime – you'll see all of them in the coffee and tea estates, the thick dense jungles, the grassy slopes of nearby hills. Stop to take a ride on the toy train or buy Ooty's famous chocolates. This is a calm ride – soothing to the senses.
Chennai-Rameshwaram: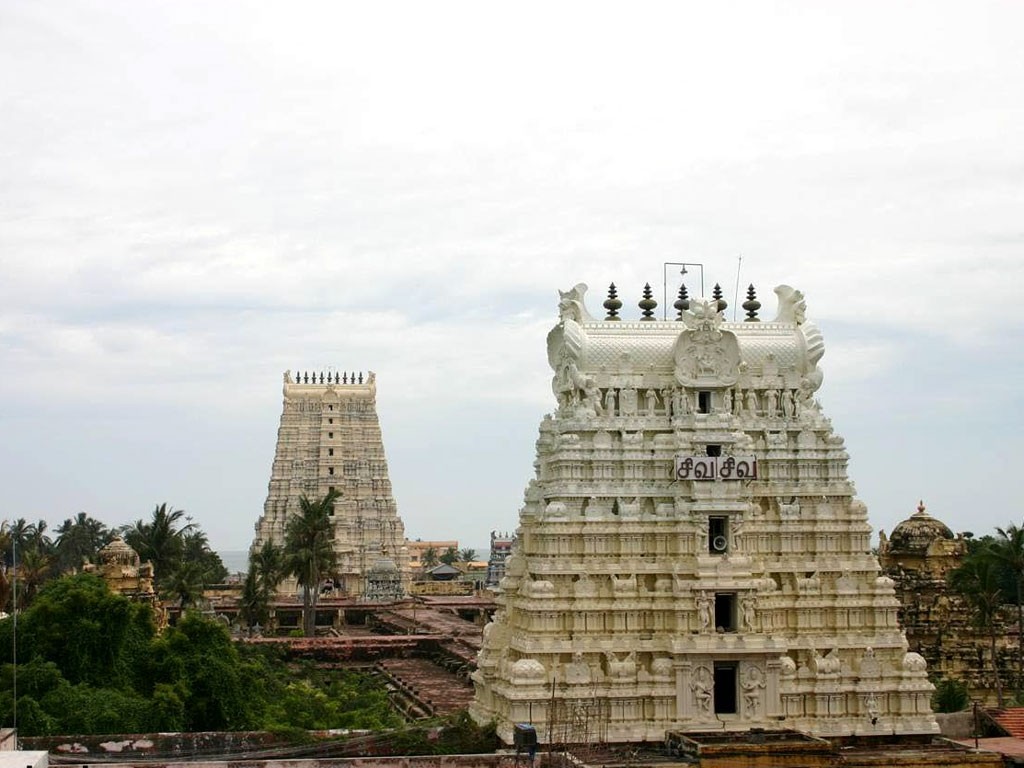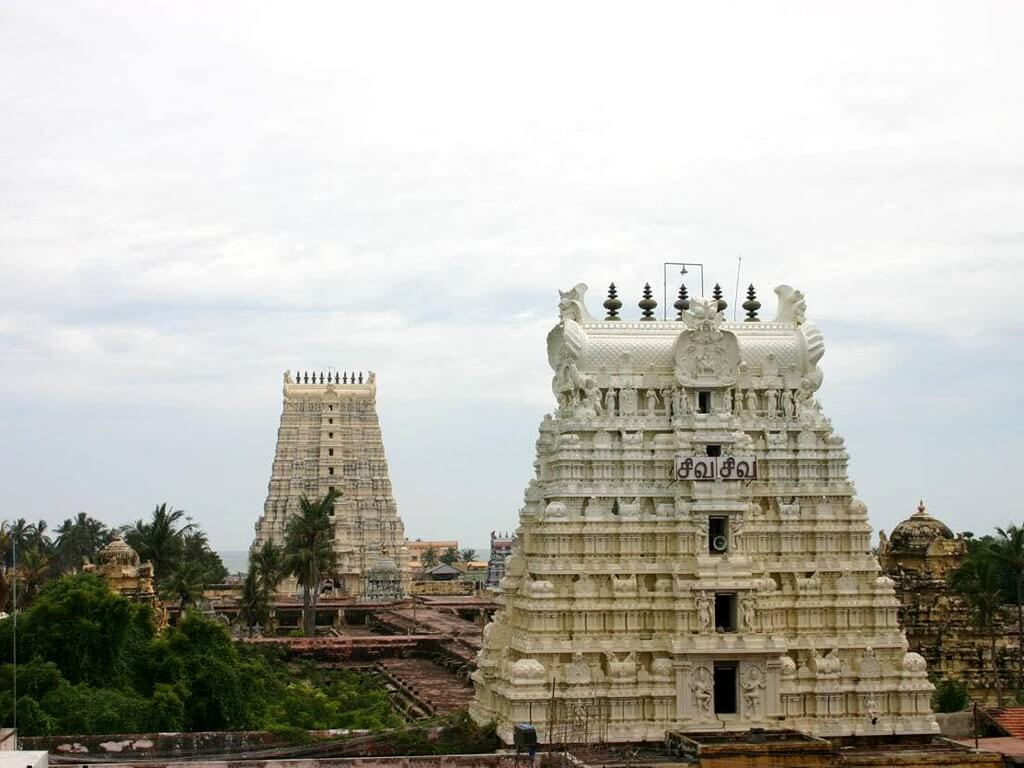 The East Coast Road in Chennai unravels in front of you…breeze rolls in from the beaches, the murmurs of the sea drift into your ears, small clusters of trees sway as you pass by. Forts and temples stand as silent witnesses to your journey. Stop at the heritage museum – Dakshinachitra, ride on the cobbled roads of Puducherry or take the long Pamban bridge at Rameshwaram, surrounded by blue green waters on both sides. Do note, that during the monsoon season, extreme caution is advised for this particular trail.
Also Read : Top 10 places to cycle in Mumbai
Tips for Bikers:
Whether you're a novice or a more experienced biker, it's important to proceed with caution when you decide to take a biking trip.
Type of bike: You need the right kind of bike to take on the trail. Mountain bikes, road bikes and tourers have their own strengths and weaknesses. Do a little research, talk to experts and find out what kind of bike will keep up with you and the terrain on your trip.
Train: It's vital that you're prepared for this trip. If you're a novice rider, start practicing a few months in advance. Allow yourself time to adjust to riding your bicycle. Build your stamina. All those months of effort will ultimately pay off on your trip, and you'll be able to stay the course.
Prepare for breakdowns: Your cycle is your trusted companion during the trip. However, if you're taking on a long trip, or even a tough one, there is a chance that your bike could break down. It's important, in these cases, to know how to fix your bike. For instance, carry a small air pump with you to take care of a flat tyre. Look up instructions online on what to do if your bike does break down and familiarise yourself with different scenarios.
Take care of yourself: As beautiful as these trips are, they're also a test of endurance. You may have trained and built up your stamina but cycling long distances can cause fatigue or injury. Make sure you always keep some basic first-aid supplies with you. Stay hydrated and make sure you eat nutritious meals. Carry a light snack with you, to help with sudden dips in energy. Make sure you stretch after the ride; it'll keep your muscles loose and prevent painful cramping.
Weather conditions: Before you set out on your trip, keep an eye out for the weather – whether it's getting caught in a downpour, a snowstorm or in the sizzling rays of the sun. None of the conditions are ideal, and you could fall sick. If you're planning a trip alone, research your trail. Find out the best time to take a trip like this. Consider wind speeds as well. You may not know this, but wind speed is an important factor for any cyclist. Struggling with a strong headwind can sap your energy. Be cautious!
Gear: Make a checklist of the gear you need and make sure you have every item. For your safety, make sure you carry
Kneecaps
Elbow guards
A sturdy helmet
Bicycle riding gloves
A good backpack to store snacks, water, first-aid and other supplies
A strong lock for your cycle
Your cycle
Make sure that your gear is from reliable and reputed brands. This is not the time to skimp on costs! Trust us, you'll be grateful once you're on the road. So, if you are ready, let's ride!