Make the most of your Shopping in Mauritius
| SI.No. | Shopping in Mauritius | Location | Known for |
| --- | --- | --- | --- |
| 1 | Street Shopping at Port-Louis | Marina Quay stretch | Spices, clothing, handicraft items |
| 2 | 'Le Caudan Waterfront' mall shopping | Marina Quay | Wide range of shoes, apparels, perfumes, electronic items |
| 3 | Port Louis craft market shopping | Caudan Waterfront | Handcrafted items by the locals reflecting the culture and tradition of the island |
| 4 | Curepipe City Shopping | Curepipe | Clothing line, especially Indian apparels |
| 5 | Mauritius Glass Gallery | Pont Fer | Gorgeous glass items |
| 6 | Quatre-Bornes Shopping | St Jean Road | Apparels and textiles, bags, carpets |
| 7 | Flic En Flac Shopping | Flic En Flac | Shells, corals, beachwear, sea products for souvenirs |
| 8 | Grand Baie Market | Royal Rd | Mauritian and Malagasy artwork pieces, cups, clothes, hats |
| 9 | Mahebourg Market Shopping | Rue de la Passe | Local handcrafted goods, souvenirs, Indian and China wares, fruits and vegetables, local spices |
| 10 | Central Market for Shopping in Mauritius | Farquhar Street | Clothes, statues, wooden sculptures, wall-hangings, spices, herbs, and Chinese aphrodisiacs |
Beyond the beautiful beaches and the deep sea, there is more to Mauritius. The small island has loads of things to offer you that you can bring back home for yourself or for your loved ones. While you get excited days ahead of your travel date, do you not secretly look forward to the shopping bit beyond the beauty of a new place? Shopping in Mauritius is one such activity that you must look forward to when you have booked your tickets and hotels. Talking about shopping in Mauritius, you can choose to buy stuff from shopping malls to the street or beach hawkers. Yes, such is the variety that the place has to offer. You may also choose places to buy duty-free things to take back with you.
Shopping in Mauritius
1. Street Shopping at Port-Louis
 Port Louis is the capital of Mauritius. This place houses shopping malls to small shops for shopping in Mauritius Island and is also referred to as Port Louis main bazaar. Port Louis has more than 100 small shops. Some of them include Chinese shops that sell herbs and other knick-knacks from China. You can also find exotic fish in the markets of this place. Besides all these, you can lay your hands on saris, baskets, t-shirts and local handicraft items. Mauritius is also famous for its variety of spices. If you are here, pick up some of these will last for a long time and give your dishes that dash of flavours.
Location: Marina Quay stretch, Caudan, Port Louis, Mauritius
Timing: Each shop on street has different opening hours
Known for: Spices, clothing, handicraft items
Bargaining: You can bargain in the shops, but they already sell at low prices.
2. 'Le Caudan Waterfront' mall shopping
Right next to the array of the small shops and hustle-bustle is the magnificent 'Le Caudan Waterfront'. After you are done your bit of shopping in Mauritius from the small shops, gear up to shop for some luxurious items and clothing from the stores in the mall. The mall has about 170 boutiques and is thus a shopper's paradise. This mall has become a tourist attraction of the island much like a flamboyant lead singer in a rock band, something that you must see for yourself.
Location: Marina Quay, Caudan, Port Louis, Mauritius
Timing: Le Caudan Waterfront remains open from 9.30 AM to 5.30 PM
Known for: 170 boutique stores selling a wide range of shoes, apparels, perfumes, electronic items, mobile accessories and more
Bargaining: You cannot bargain in the branded outlets.
Trip Advisor rating:5/5
3. Port Louis craft market shopping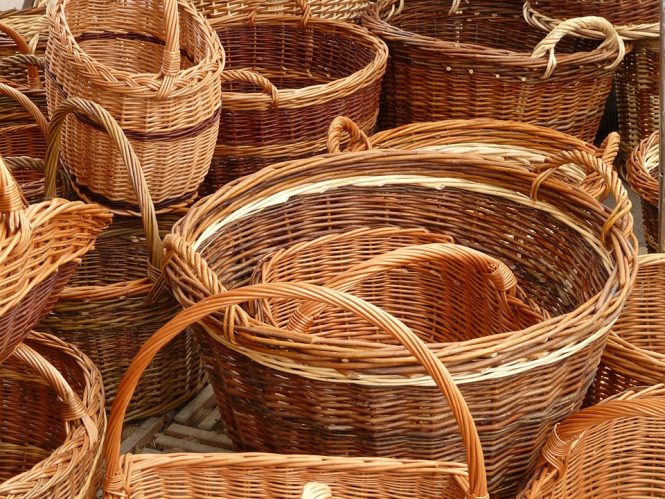 If you love hand-crafted artefacts, then Port Louis craft market should be among the must-visit places of your list. You will get to see amazing handcrafted items in this market. This craft market is a buzzing galore from where you can pick up souvenirs.
Location: Caudan Waterfront, Port Louis, Mauritius
Timing: 9 AM to 5 PM
Known for: Handcrafted items by the locals reflecting the culture and tradition of the island
Bargaining: You can bargain in the shops
Trip Advisor rating:5/5
4. Curepipe City Shopping
As you continue your shopping in Mauritius, you might go to the city of Curepipe. Located in the Plaines Wilhems district, Curepipe is the second largest city, after the capital Port Louis. Curepipe attracts a huge number of tourist shoppers as the place boasts of a number of duty-free shops and stores. Among the things that you can buy from the shops of Curepipe are garments, and model ship structures. Talking about garments, Curepipe shops set them apart by flaunting a wide range of Indian clothing on their racks. Apart from these shops and stores, the city of Curepipe also has shopping arenas like Pushkaar, Garden Village Shopping Centre and Arcade Salaffa.
Location: Curepipe, Mauritius
Timing: Each shop on street has different opening hours. Malls in the city open from 9 AM or 10 AM in the morning and continue till 9 PM or 10 PM in the evening.
Known for: Clothing line, especially Indian apparels.
Bargaining: You cannot bargain in the branded outlets.
 5. Phoenix City Shopping – Mauritius Glass Gallery: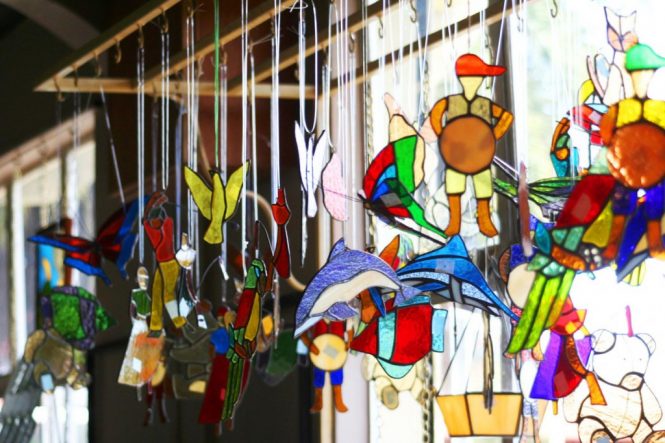 Welcoming all you beer lovers out there to the city of Phoenix. Your shopping in Mauritius will be incomplete if you choose to miss out on Phoenix. This is the Mauritian city where you will find the Mauritius Glass Gallery – the home to skilled artisans. They create exquisite pieces of art from glass. Even if you do not buy anything from here, the glass sculpted pieces will be an absolute feast for your eyes.
Apart from the end products, you can actually witness the traditional glass-blowing methods that the artisans use. Be thrilled to have a glass model customized with the hand or foot imprint of yours on the sand. Sounds interesting, right? Besides all these, if you wish to buy few things for your home you can choose from a wide collection of gorgeous lampshades, stunning stained-glass pictures, and chic drinking vessels. Of course, you can buy some beautiful vases too.
Location: Pont Fer, Pres de Beer Factory, Vacoas-Phoenix, Mauritius
Timing: Monday to Friday: From 8 AM to 5 PM; Saturday: From 8 AM to 12 PM
Known for: Gorgeous glass items
Bargaining: You cannot bargain
Trip Advisor rating: 4/5
6. Quatre-Bornes Shopping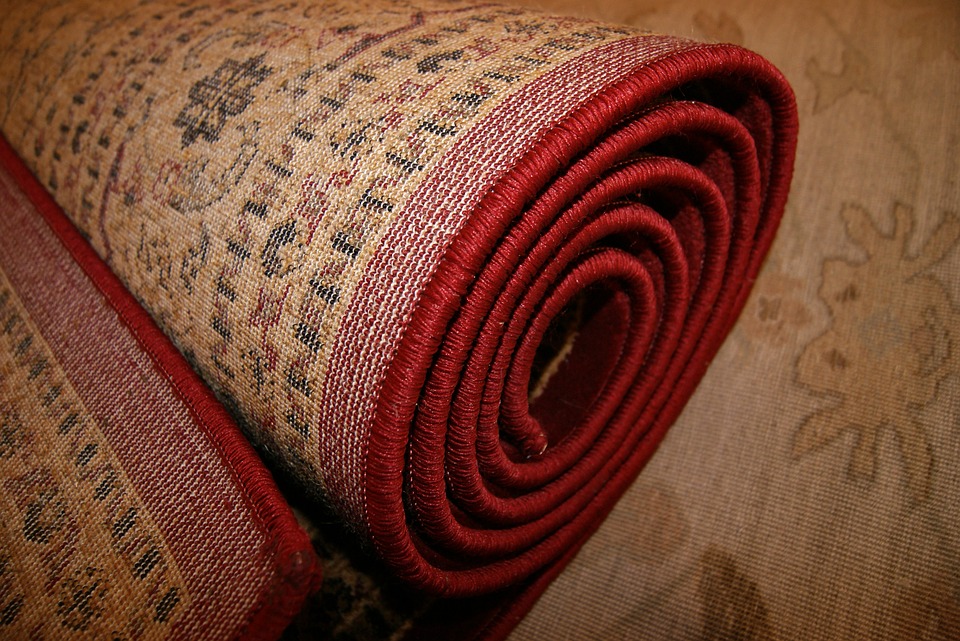 As you go on Shopping in Mauritius, get ready for some French flair. Visit one of the most happening towns in Mauritius – Quatre Bornes. The French name translates to 'four boundary stones'. The bustling shopping activity happens on the streets. Shop all that you want from the shops of Saint-Jean Street. You can also visit the central marketplace in Quatre Bornes. Although, Quatre Borne's market is not really a tourist market, shopping from here will definitely give you a different feeling. Also, since it is a market for the locals, the prices of products are quite reasonable.
Location: St Jean Road, Quatre Bornes, Mauritius
Timing: The market is open from 9 AM to 5 PM
Known for: Apparels and textiles, bags, carpets
Bargaining: You bargain in most of the shops
Trip Advisor rating:5/5
7. Flic En Flac Shopping
 The small village of Flic En Flac in Mauritius offers so many things for the shoppers to take home. The market extends along the west coast of Mauritius and runs for some kilometres. You will get plenty of sea products to buy from this market. Small to big showpieces, wall hangings, mirrors are sold made with shells and corals that are found on the beaches and coasts. Besides these sea products, you can also buy clothes that you can sport in the lovely beaches. Colourful and vibrant Beach and surf wears are available for both men and women. Among the shopping malls, the Casacavelle Mall is one of the major attractions for the tourists.
Location: Flic En Flac, Mauritius
Timing: The shops open from 10 AM to 4.30 PM
Known for: Shells, corals, beachwear, sea products for souvenirs
Bargaining: You cannot bargain in the shops
Trip Advisor rating: 4/5
8. Grand Baie Market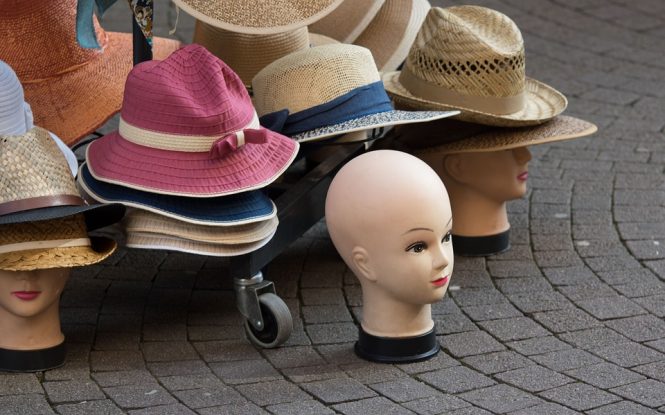 The Grand Baie Market is another of the main places where tourists go for shopping in Mauritius. A little away from the Royal Road, this arcade is veiled in an inland street. The Grand Baie Market has a huge variety of crafts with a touch of Mauritian and Malagasy art and culture. Also, a lot of products can be found in the Grand Baie Market that are made in China. There is not too much of bickering that needs to be done with the shopkeepers in this market. Prices are reasonable for the kind of products that they sell.
Location: Royal Rd, Grand Baie, Mauritius
Timing: The market starts their businesses from 6 AM in the morning and continues till 6 PM in the evening
Known for: Mauritian and Malagasy artwork pieces, cups, clothes, hats
Bargaining: You can bargain in the shops as there are no fixed prices
Trip Advisor rating: 3/5
9. Mahebourg Market Shopping
 The Mahebourg Market is unique in its own way. The market is opened only on Mondays, and the rush is obviously too much. This is a colourful open-air flea market that you must at least take a stroll along, even if you do not plan to buy anything from here. On Mondays, the entire Mahebourg Waterfront transforms into a lively marketplace with buyers and sellers showing full energy and enthusiasm. Mahebourg market is one where you can get good bargains on local handcrafted goods and interesting pieces of souvenirs. While you walk past the shops of this market, you can come across Indian and Chinese wares, local spices and fancy electronic items. You can also buy some fresh vegetable and fruits from this market.
Location: Rue de la Passe, Mahebourg, Mauritius
Timing: The market is open from 9 AM in the morning, only on Mondays
Known for: Local handcrafted goods, souvenirs, Indian and China wares, fruits and vegetables, local spices
Bargaining: You can bargain for cheaper deals in the shops of this market
Trip Advisor rating: 2/5
10. Central Market for Shopping in Mauritius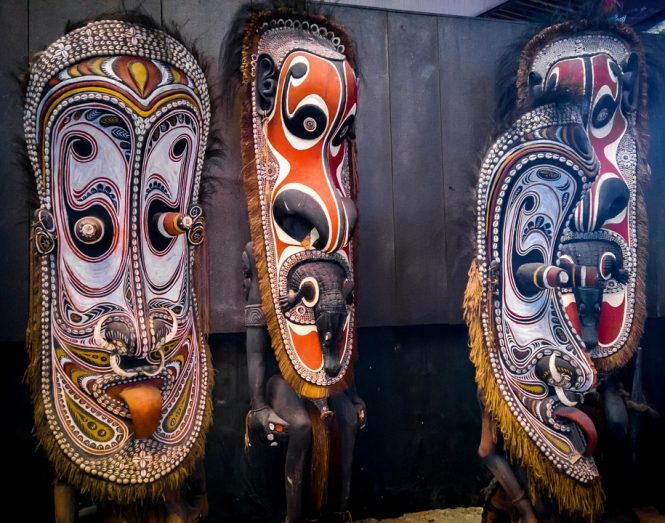 The Central Market is also located in the country's capital, Port Louis. This market has a local taste to offer to the shoppers from across the world. You can buy statues, clothes, candles, candle stands, vases, wall-hangings, mugs, keychains, wooden sculptures from this market. Local spices, herbs and potions are also available in the Central Market. Chinese aphrodisiacs are famous here. It is not impossible to come across a rat or so while you are busy looking at some pen stand in one of the shops.
Location: Farquhar Street, Port Louis, Mauritius
Timing: The market is open from 5 AM to 6 PM. On Sundays, the market is open till 12 PM in the afternoon
Known for: Clothes, statues, wooden sculptures, wall-hangings, spices, herbs, and Chinese aphrodisiacs
Bargaining: You can bargain for cheaper deals in the shops of this market
Trip Advisor rating:5/5
Whether you wish to buy clothes, coffee, tea, rum or any other things here is a list of places where you can complete your experience of shopping in Mauritius!
FAQs:
1. Is it okay to buy branded products from Mauritius?
Mauritius attracts a huge number of international tourists. Usually, most branded products that are sold here are genuine. Yet, it is always advisable that you verify the product and packaging before you make a purchase from any of the shops in Mauritius. If you have
2. Where can I buy glass art in Mauritius?
The Mauritius Glass Gallery is the place from where you can satiate your love for glass art. Do not be afraid to buy anything thinking how you will get it home. The shopkeepers pack the items really well and there will not be much hassle to take them back.
3. What to buy from Mauritius?
Local souvenirs are a must buy from this little island. Fridge magnets, pens, caps, mugs are the most common things to buy. Apart from these, you could also buy some beach and surf wears for yourself or for others back home. Shorts and cotton dresses can be bought for kids. Local spices are a thing to be taken back home. The spices have long shelf lives and thus can be used for a long time.
4. What is the best city to shop in Mauritius?
While Mauritius has a number of markets and shops, the best place to shop undoubtedly remains Port Louis. The Le Caudan Waterfront mall is the happening place to shop from. You can buy branded products from here, as the shops are genuine and sell original products.
5. What are some of the local markets in Mauritius?
Shopping in Mauritius makes a complete cycle when you enjoy the essence of the local market. Some of the local markets are Flic En Flac market, Central Market, and Vacoas Market. Out of these, you might definitely check out the Central Market, even if you are not buying into anything from here.