The Unexplored World… Check Out the Hardest Visas in The World
If you are reading this, you are not the regular traveller. You are looking for the extraordinary. For the road less travelled. For new experiences and new places. However, sometimes those dreams are not so easily achievable. There are some places in the world that take an extra effort or are not so easy to access, because of their hardest visas process.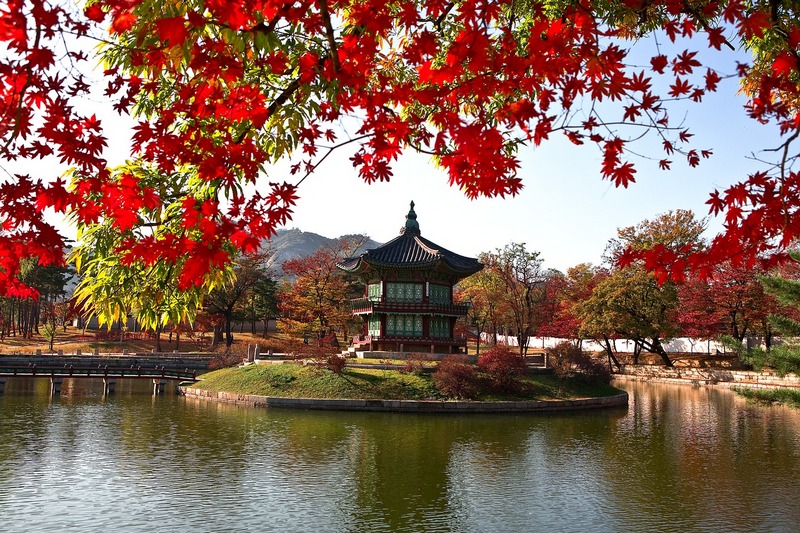 Here, we list out 10 places in the world, where it is difficult (not impossible!) to obtain a visa. Don't let that stop you though. Each of these countries is a treasure trove of places to see, people to meet and cultures to experience.
Check out hardest Visas in the world
North Korea
Famously referred to as the "hermit kingdom", the Democratic People's Republic of Korea is one of the most mysterious countries in the world. Outsiders are not welcomed often, and a North Korean visit is conducted along the lines of an official tour. You'll be crossing into the country from China. Visitors do not have the freedom to choose their travel plan or what sights to see – you will need to adhere to the designated areas of the official tour. Travelling independently of the state organised tour or criticising the ruling party or leader is extremely dangerous. However, if you do choose to visit North Korea, you gain access to one of the most isolated countries in the world.
For this visa especially, you'll need an official invitation from a North Korean national through the Ministry of External Affairs.
Russia
Russia – the world's largest nation – is a land so vast and diverse, you could spend years exploring each corner and crevice. However, getting to Russia has become a lot harder. Firstly, you'll need a Letter of Invitation from Russia from a travel agency registered with the Russian Ministry of Foreign Affairs.
Secondly, Russia has included biometric aspects to Russia's visa application process. You'll need to visit a visa centre or embassy and register your fingerprints and facial data. Finally, your application form needs to be spotless. The tiniest error or mistake can cause delays or rejection. Since the process is a long one, make sure to book your visa well in advance, so that you have time to check your details thoroughly before submitting it.
Azerbaijan
Not too many people are aware of a small Eurasian gem that goes by the name of Azerbaijan. This beautiful country straddles the crossroads between Europe and Asia. A treat to visit, Azerbaijan is not easy to visit for a rather unconventional reason. The numerous public holidays in the country, especially during the summer, it mean that many embassies and immigration centres remain closed. This can and does, slow down the process of obtaining a visa to the country. It is advisable, therefore, to book well in advance to account for a longer visa process.
that many embassies and immigration centres remain closed. This can and does, slow down the process of obtaining a visa to the country. It is advisable, therefore, to book well in advance to account for a longer visa process.
Chad
Chad – also known as the Republic of Chad – is a landlocked country in Africa, which is surrounded by Libya, Niger, Sudan, Cameroon and Nigeria. It lies right at the entrance to the Sahara, making it a paradise for sand explorers. Why then, is it so difficult to get a visa to Chad?
French is the preferred language in Chad, so if you don't speak the language or aren't fluent, this can pose a problem (even the visa application form is in French). Furthermore, there are no set timelines around obtaining a visa – it could run up to several weeks. Therefore, make sure you book well in advance.
Do note, that the situation in Chad can be volatile, so make sure to follow the advisories given by the local and Indian government. Problematic areas are closer to the borders Chad shares with other countries, however, the heart of the country is spectacular sight to see.
Turkmenistan
Similar to North Korea, Turkmenistan is one of the world's most veiled countries. However, if you do manage to pull back the veil, you'll uncover a country like no other. You'll be able to visit the infamous "Door to Hell" (the Darvaza Gas Crater) and historic sights like the Ancient Merv, Gypjak Mosque and more – places that not many tourists have seen.
However, like all countries on this list, getting a visa can be notoriously difficult. In fact, some estimates state that Turkmenistan issues even lesser visas than North Korea. To enter Turkmenistan on a tourist visa, you'll need to book a trip through a tourism agency, who will apply to the State Migration Service for the official Letter of Invitation (LOI). Once you receive the LOI, the process is extremely straightforward. You can get your visa from the embassy, or on arrival at the airport and there will be very slim chances of rejection. However, the Letter of Invitation is key. Without it, there's a very high possibility of rejection (the Letter of Invitation is not required if you are applying for a transit visa).
Once you reach Turkmenistan, you can explore the capital of Ashgabat quite freely. However, outside of the city, you'll need to book your transport in advance and have an escort with you at all times. If you're traveling in a car, then your driver will be your escort in the country, however you can choose to have an English tour guide with you if necessary.
Nigeria
If you're looking to immerse yourself in a culture like no other, then its time to pack your bags for a trip to Nigeria! But before you can, there's the not-so-small matter of obtaining a Nigerian visa. Unlike other countries on this list, the difficulty of the Nigerian visa lies in how lengthy the process is. There is a lot of paperwork involved. The list of documents includes your hotel bookings, bank statements, a Letter of Invitation and a letter of employment, amongst others. You may need to make three separate payments, first to the Nigerian government, second to the Nigerian high commission and a third to the visa application centre. Whatever the type of visa or payment, the fees for this visa tend to be on the higher side, so do budget for this cost when you apply.
Once you receive the visa, Nigeria serves up a platter of delights (and we're not just talking about the delicious cuisine). You have the option of visiting National Parks, Nigerian art and culture centres, beaches and massive cities like Lagos and Abuja.
Eritrea
The country Eritrea's motto is "Victory is ours", but the odds of getting a visa to Eritrea are not too bright. Why then should you apply for an Eritrean visa? It's simple, it is an architectural and visual wonder. A former Italian colony, Eritrea still bears traces of its coloniser, especially in the architecture of its heritage buildings.
However, the country is not too open to visitors, so be prepared for a long visa process. It is said that the process can take up to 6-8 weeks, so budget time accordingly before you start planning and booking your trip. Also, visa rejections can happen under any circumstances, even if you have filled out the application form precisely. However, patience and perseverance go a long way with this visa, and once you receive it the country will take your breath away.
Saudi Arabia
The charms of desert life cannot be overstated, especially when you visit the Desert Kingdom – Saudi Arabia. Whether it's a desert barbeque, rally or safari, you'll be surprised at the variety of activities you can participate in. However, this oil-rich country is so wealthy, it doesn't concern itself with revenues from tourism. Hence, a tourist visa might not be so easy to obtain.
Once you do apply for a visa, there are strict rules to be followed. Unmarried people need to travel in a group and women must be accompanied by a male relative or be met at the airport by a male relative / sponsor. Furthermore, the price of overstaying your trip in Saudi Arabia can cost upwards of 3,000 dollars. So, bear in mind that you will need to follow the rules and customs of Saudi Arabia when applying for a visa and when you are visiting.
Iran
If you're looking at Azerbaijan, you might want to look at one of its neighbours – Iran, also known as Persia. Iran is a beautiful country to visit, with architectural marvels like the Golestan Palace and Azadi Tower, or grand markets in Tehran or Tajrish Bazaar.
For your Iranian visa, you can start the process once you've received a pre-approval of your visa by Iran's Ministry of Foreign Affairs. However, this process can take a month, making this a long visa to wait for. The pre-approval will also need to be applied for via a official Iranian travel agency in Tehran. Once you have this, you'll need to visit the embassy to submit your biometric data and the rest of your documents.
Take a Deep Breath
All this information can seem overwhelming, so it is important to remember that most visa processes are pretty straightforward. They may require extra planning, more documents or mean a longer wait time. However, the payoff for applying for a challenging visa is in the experiences you gain, the people you meet and the things you discover about yourself in a new environment.
How can Thomas Cook help?
Thomas Cook has over a century of experience when it comes to travel. We not only take care of your visa process but also handle forex, travel insurance and holiday packages.
In this case, many of the most difficult visas to obtain require the services of travel agencies. With Thomas Cook, you'll receive support for the entire visa process, timely updates on your visa status and help with your application and documentation. From start to end, we'll help you obtain that hard to get visa. Log in, check out the price of your visa, and we'll contact you to get the process started. There are parts of the world that are just waiting to be explored, and here is your chance to do just that.
Also Read : 50 Must Visit Places In The World Before You Die
Summary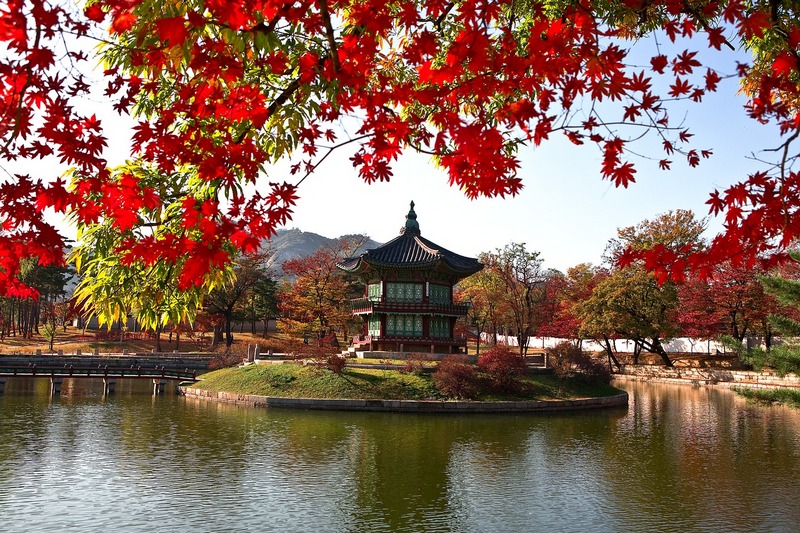 Article Name
Check These 9 Hardest Visas in World & How to Get These Visa
Description
Check These 9 Hardest Visas in World & How to Get These Visa