20 Free Things to Do in Paris – The City Of Light
The best things in life, they say, are free. However, when you think of Paris tour package, you may feel that nothing is free in Paris. We are here to tell you that you may be misguided in thinking that because Paris has some of the best things to do, without spending a single Euro. Here is a list of some best places to visit and free things to do in Paris.
Free things to do in Paris
1) Mesmerise in Cathédrale Notre Dame de Paris
The 12th-century cathedral is an architectural marvel with its gothic influences, rose windows, massive flying buttresses and the three elaborate sculptures. Also, if you are a lover of literature and stories, it might make a great pit stop for you as the cathedral is featured in the Hunch Back of Notre Dame.
2) Sunday Funday at the museums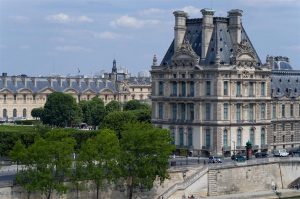 No sightseeing in Paris is complete without a trip to the museums of Paris. This is your chance to explore the museums including the magnificent Louvre and Musee d'Orsay for free, on the First Sunday of every month. The museums are definitely the best places to visit in Paris.
3) Walk in the Jardin du Luxembourg
Known to be one of the hottest tourist places in Paris, a day spent in the find the second largest garden of Paris should be on your places to visit in Paris. This17th-century parks filled with beautiful statues, monuments, fountains and the small pond.The garden is also home to the first model of the Statue of Liberty by Frédéric Bartholdi.
4) Go on a romantic date at Love Wall in Montmartre
On a Paris honeymoon package? Take your partner on a romantic date to the Love Wall and say 'I Love You' in 100 ways!
5) Experience the beach holiday at Paris Plages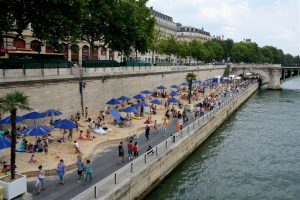 If you are on a Paris tour package during summers, head to the Paris Plages, which is a highlight of Paris tourism. The banks of the Seine are decked with sand, palm trees and chairs. You will find ice-cream vendors, street musicians and catch outdoor activities or cultural events.
Recommended Read: 20 Blissfully Beautiful Places To Visit In Paris
6) Catch free concerts at La Fête de la Musique
Free concerts! Every year on the 21st of June, put your hands in the air and tap your feet to rock, jazz and pop music at concerts by amateur and professional musicians.
7) Enjoy free open air cinema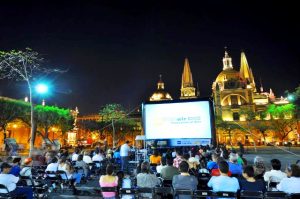 If you're on a honeymoon in Paris in July or August, don't miss the opportunity to catch a film screening for free at the open air cinema at Parc de la Villette. Watching a film you love with your loved ones beneath the stars with gentle, cool breeze blowing is truly a magical experience.
8) Stroll or just sit leisurely at Canal St-Martin
Did the green iron footbridges, tree-shaded quays and the swing bridge by the waterside fascinate you while watching the movie Amelie? You can simply stroll through this buzzing spot or have a picnic while enjoying the view or watching the boats traverse. You will find many intricate works of graffiti along the canal and a large multimedia art space on the banks
9) Pay respect to your idols at Cimetière Père Lachaise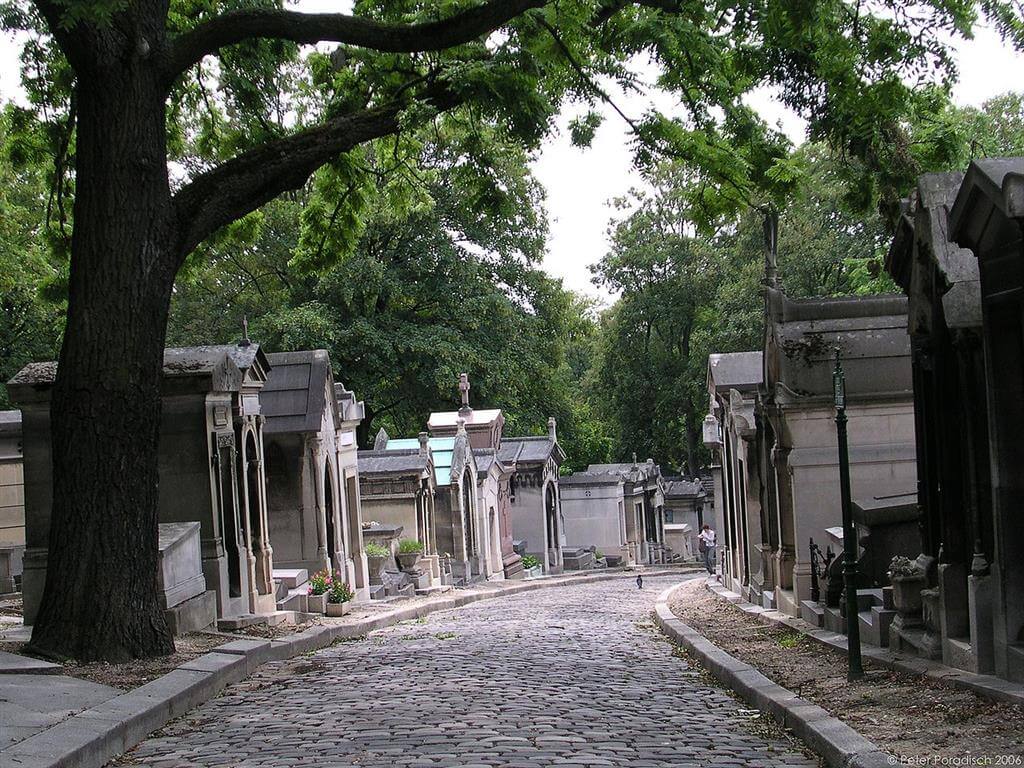 If you're wondering how a cemetery can be on the list of Paris attractions then you should look at the list of luminaries it hosts. You will find the tombs of Géricault, Egyptologist Champollion, Balzac, Bizet, Piaf, Modigliani, Oscar Wilde, Jim Morrison, medieval lovers Héloise and Abelard.
10) Have a picnic at the Left Bank Riverside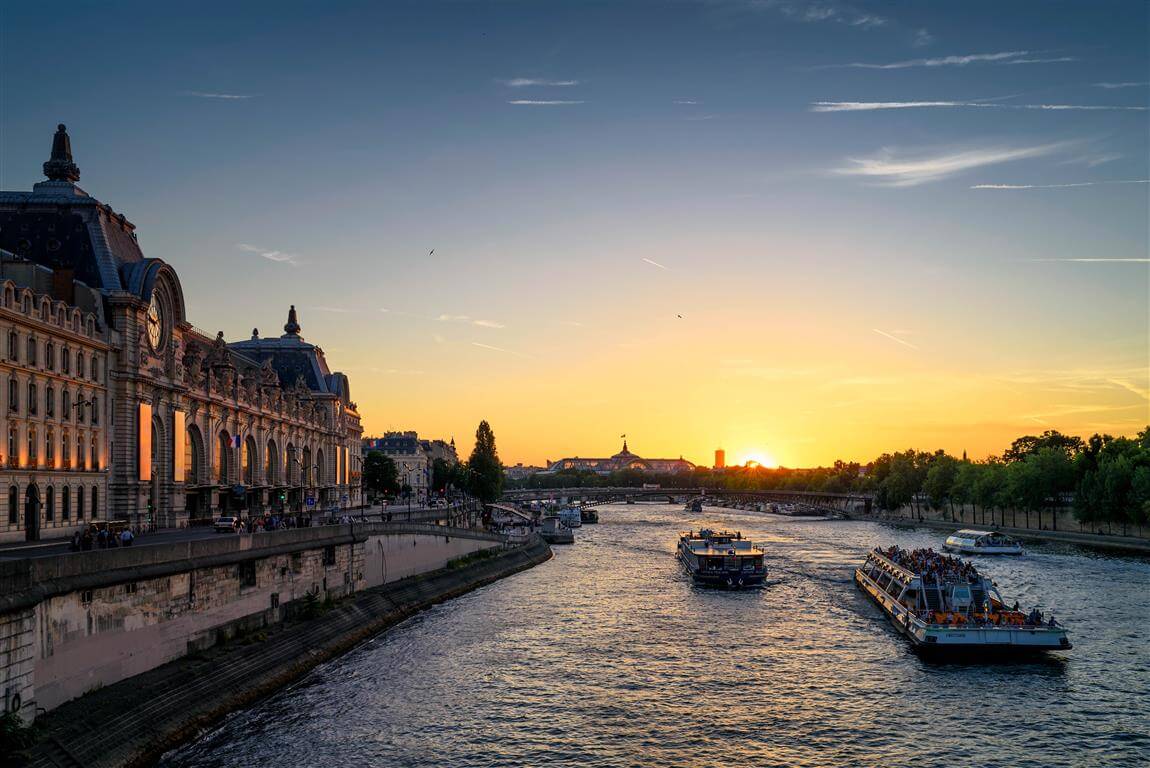 Not long ago it formed Left Bank expressway, now the banks of The Seine between Musée d'Orsay and Pont de l'Alma have been turned into a beautiful riverside walk. Simply stroll and enjoy the scenic view or sit back on the wooden sleepers or do yoga or Tai Chi.
11) Travel back in time at Arènes de Lutèce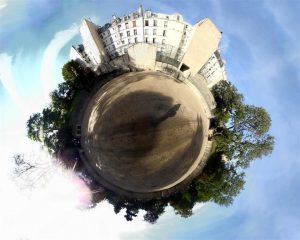 Built at the end of the 1st century AD, this semi-circular amphitheatre stands as a testament to the Roman history
12) Nature Walk at Domaine National de Saint-Cloud
Blending the concept park, formal gardens, chateau gardens, pools and fountains, it is where you can enjoy the beauty of nature in its full glory. Exploring the best of nature is one of the free things to do in Paris.
13) Enjoy your Midnight in Paris at the Square du Vert-Galant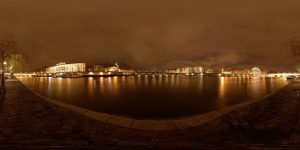 You can take the stairs down from Pont Neuf and leisurely relax on the grass as you watch the boats sail by. This is one of the best things to do in Paris and its free!
14) See the life and times of Victor Hugo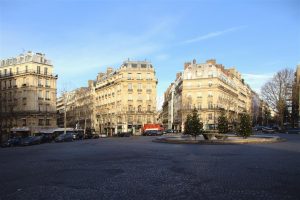 The apartment Victor Hugo rented 1832 to 1848 is now converted into an enchanting museum that houses the Gothic and Chinese-style furniture he designed for himself and his mistress Juliette Drouet when in exile, his drawings and caricatures, the correspondence and photographs taken by Hugo and his sons.
15) Art love at Montparnasse
In the vicinity of the Assas law faculty, you will find a tiny studio-museum that was home to the sculptor Ossip Zadkine and his painter wife Valentine Prax from 1928 to 1967. The house, adjoining garden, garden-studio and the rich collection of art are reminiscent of the art scene of Montparnasse.
16) Checking out Paris flea markets, Among the best things to do in Paris
One of the free things to do in Paris is to walk around the flea markets and indulge in some window shopping! You will be surrounded by some of the best wares that Paris holds.
Recommended Read: Best Places To Shop In Paris
17) Go green at Jardin des Serres d'auteuil
Also called as the 'municipal gardener', this botanical garden was built in 1761 to cultivate plants for municipal park and houses a palm house, orchids, azaleas, succulents and ferns; and also formal gardens which have many rare trees.
18) Hop into a free fashion show at Galeries Lafayette
Leaving Paris without catching a fashion show would be a sin. The finest French fashion can be seen every Monday and Friday at 3 pm at Galeries Lafayette free of charge and one of the things to do in Paris if you love chic fashion.
19) Party all night at La Nuit Blanche
In October every year, right from sunset to sunrise on the first Saturday and Sunday, you can visit galleries, state building, museums and even recreational facilities such as swimming pools free of cost.
20) Eiffel at night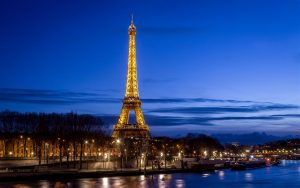 While going up the Eiffel tower may cost you money, you should sit right in front of the monument at Champs du Mars or by Place du Trocadero, and see the tower lights up with sparkly lights! Don't forget to pack a picnic to enjoy the show!
Summary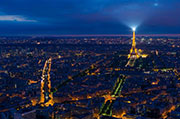 Article Name
20 Free Things to Do in Paris - The City Of Light - Thomas Cook Blog
Description
When you think of Paris tour package, you may feel that nothing is free in Paris. Here is a list of some best places to visit and free things to do in Paris
Author Name