This Mother's Day, Pamper your Mother and Gift Her a Trip of a Lifetime
Mother; one word, one million feelings. Try as hard as you want, no words can do true justice to describe the importance of a mother. A mother is one who can take the place of all others but whose place no-one can take. Think about it, she's prepared you for your first day of school right up-to your first day at work, she has been right by your side, hand-in-hand through every single memory, good or bad.
As we grow older and get busy with work schedules and commitments, we do not take out enough time for family. While diamonds, shopping trips, a new handbag or a fancy dinner might certainly put a smile on your mom's face, but for her nothing equates to spending some quality time with her children. The kind of time where she's your priority. No phones and no distractions, just you and her cherishing some fond memories and creating new ones.
So, with Mothers Day around the corner, gift your mother your time and an experience that will forever be etched in both your hearts. Let her live her bravest adventures whether it is scuba diving in the sea or trekking up a mountain. Here are a few getaways that guarantee the best time for you and your most beloved, this mother's day.
Kerala
Beautiful beaches, massages and loads of coconut water; already sounds like a plan, doesn't it? Kerala's serene backwaters, picturesque landscapes and lush greenery have bestowed it with the title of "God's Own Country", making it an ideal getaway for rejuvenating in the midst of nature. Coddle your mother by gifting her some soothing massage packages and detox therapies that are assured to help her calm her senses and escape the thoughts of a busy household. Sip on some of the finest tea straight from the tea plantations in Munnar or munch on the most lip-smacking South Indian cuisine while witnessing a picture-perfect sunset at the surreal backwaters of Kerala.
Bali, Perfect Mother's Day Getaway
The stakes are high, its Mother's Day. Take things to the next level by delighting yourselves with a trip to Indonesia's most precious gem, Bali. There are myriad of things for you and your mum to indulge in. If you both are up for a challenge, hike up to one of the nation's beautiful waterfall treks or if you're feeling a bit lazy, no worries, the beach awaits you!
Your mom's going to be smiling after you spoil her with all the local shopping, from handcrafted bags and clothes to some of the most intricate jewellery, Bali guarantees unique shopping at super affordable prices. Once you're done enjoying the beaches, shopping and temples, stuff yourselves with some of the delicious sea food while sipping on cocktails.
Rajasthan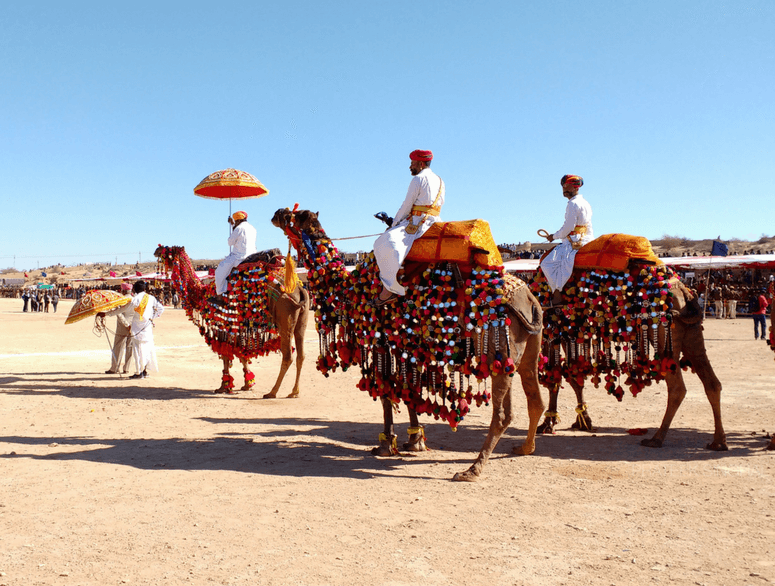 A visual treat like none other, Rajasthan is a burst of colour and life. Head to the pink city of Jaipur where you and mum can absorb the region's rich heritage and culture by exploring its magnificent palaces and forts or simply watching a breath taking folk dance and show. Every mother loves some shopping and in Rajasthan, your mother is bound to find some of the most unique and rich traditional wear and jewellery that will enhance her elegance and beauty.
Dubai
A short visit to this beautiful city is hard to compete with. Celebrate Mother's Day looking over the thriving city from the soaring Burj Khalifa Tower or spend time watching a belly dance show, seated in the sand dunes in the heart of the desert. From some of the best shopping in the world to sites that are larger than life, Dubai is the land of endless possibilities. Spoil your mother with a relaxing day spent at The Atlantis, lounging on the beach, walking around at the malls or dining at the finest restaurants. If you're up for something different, go skiing! Yes, you read that right. It is possible to ski indoors in the middle of what was once a desert, at the famous Ski Dubai! Needless to say, you and your mom are going to shop till you drop at Dubai's mega-size malls.
Suggested Read : Experience the magic of shopping in Dubai
Andaman Islands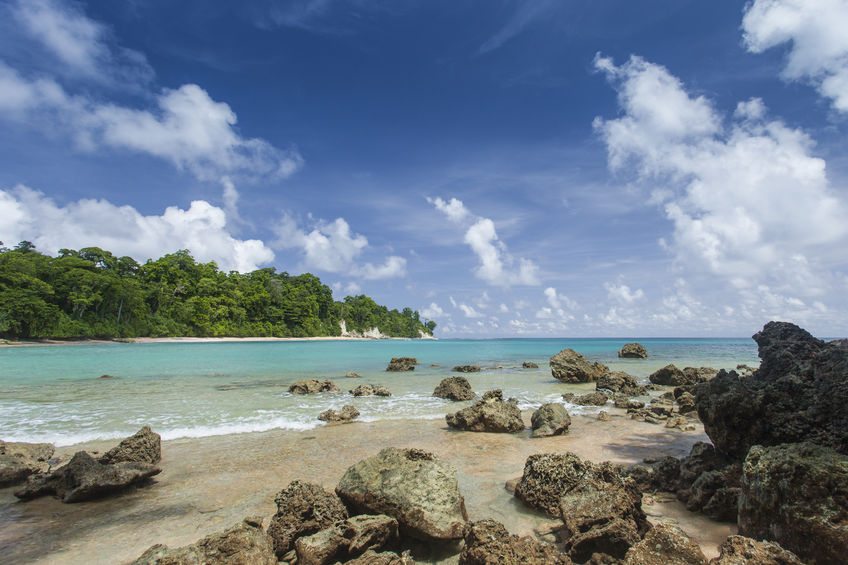 India's very own Bahamas, Andaman, is a true paradise. Crystal clear waters, golden beaches and sunsets that will sweep you off your feet, the Andaman Islands guarantee an experience your mom will cherish all her life. In addition to its magnificent nature and stunning beaches, the islands also offer a myriad of activities to engage in. Snorkel in the ocean and be ready to be mind-blown by what you see! Colourful sea creatures, coral reefs and species that are rare to the islands make Andaman not only beautiful on land, but, even more spectacular underwater! A perfect escape from the city's busy life, a trip to these picturesque islands is pure rejuvenation personified.
Suggested Read : Andaman Islands – Everything you need to know about
Mussoorie
The queen of the hills, Mussoorie lives up to its reputation. Even a weekend here promises an experience to remember. Imagine waking up to fresh air, sound of birds, and view of majestic mountains for as far as the eyes can see, all the while being in the comfort of a beautiful cottage and sipping on a cup of morning tea. Great climate, lush greenery and splendid views alongside several attractions such as Mall Road, Jhariapani Falls and Cloud's End will leave your mom totally relaxed and refreshed.
Bhutan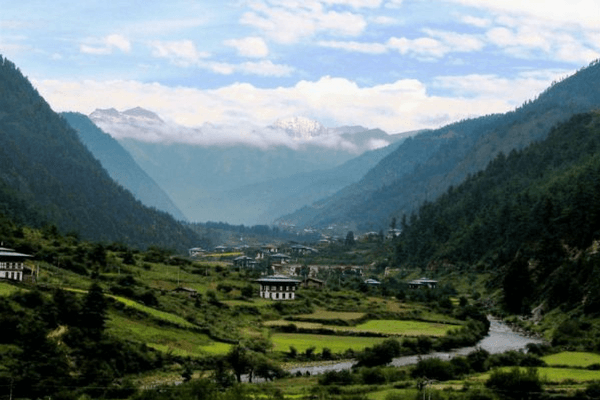 Known to be the least polluted and one of the greenest nations in the world, Bhutan is the place to go if your mom loves being in the mountains. Spend your time in Bhutan soaking in the rich aura and zen vibe by visiting the monasteries or enjoy several activities such as bird watching, trekking and watching the spellbinding sunsets that are guaranteed to take your breath away. Visiting Bhutan will leave your mother so reinvigorated that she would want to visit again!
Also Read : How To Reach Bhutan From India
Pondicherry
Go back in time by visiting Pondicherry, a destination where your mother will not only get to enjoy the sandy shores of the beach but also be delighted by the rich history of the region that was once under French colonisation. Once you have enjoyed water sports, visit Pondicherry's stunning churches, indulge in some local Franco-Tamil cuisine or shop at the famous Sunday markets. The colourful buildings and sprawling streets of Pondicherry will leave your camera roll full of those Instagram worthy photos and most importantly, memories that will revitalise your souls.
So, this Mother's Day, pamper your mother because she really deserves it and bring a million-dollar smile on her face.
Happy Mother's Day!