Tips For Money Management While Travelling Abroad
Whether you're going on your first solo trip, a family vacation, or a honeymoon escapade, Money management while traveling abroad requires a lot of preparation, on how to spend your money during the trip. Here are a few tips for you to keep in mind while traveling to a different country.
1. Create a travel budget
Budgeting is the most important part of the travel plan, after finalization of the destination. Take your time to make a spending plan, so that you will know where your money is going. This will help you avoid overspending. While doing your money management while traveling, consider how long you will be travelling, and how much money you will spend each day.
Make sure that you segregate your money in terms of how much you are going to spend on stay, food, sightseeing, and shopping. This way you'll know when you are running out of money in a certain segment and will start spending according to that.
2. Get some foreign cash before you leave
You will need some cash in local currency, as soon as you land at the airport, probably for a cab fare, to pay for a meal. Having some cash beforehand saves you the trouble of looking for an ATM. Also, this way you will be able to avoid having to get your currency exchanged at the airport, where the rates aren't as favourable as the ones offered by the local banks.
3. Get a foreign country-friendly credit card
If you already have an International credit card, check the fine prints on it to find out if they charge a foreign currency transaction fee. If yes, find a card that doesn't. The transaction fee eats up money that you could spend on indulging in local delicacies. Make sure that you know if there is a limit on the international transaction. Plan accordingly so that you don't end up crossing that limit.
4. Always choose your airfare wisely, Among best ways of money management while traveling
International airlines come with a lot of terms and conditions. Some airlines offer free luggage but their ticket costs are high, other have cheap air tickets but have additional luggage costs. With wisely done money management while traveling, you can make sure that you don't spend a lot on air travel.
The best way to solve this confusion is that you choose a budget airline, carry light and only choose a baggage that you are going to carry on with you instead of depositing it at the airline luggage counter.
5. Carry A Minimal And Smart Wallet
Avoid travelling in an unfamiliar territory with all your cash and all your credits cards in your wallet, because that way a single pickpocket can make you lose all your money. The best way to tackle this is to carry one credit card and a sufficient amount of cash at all times. Leave a second credit card in a safe place at your hotel.
6. Set Up Automatic Payments
When you are travelling, you will still have bills to pay back at home. These bills include utilities, cable, credit card, telephone, and loan. A good idea is to automate these payments because it helps you to pay your bills on time and fulfill your financial duties even when you are travelling abroad.
7. Utilize The Cheapest Travel Option Available At The Destination
When you are abroad, make sure that you check all the travel options and choose one as per your plans of money management while traveling. A lot of countries have cheaper car and bike rentals compared to bus and trains, others have bus and trains cheaper but they take a lot of time.
With a wise decision, you'll be able to make the best out of your trip without spending a huge amount of money on your trip.
Suggested Read: Everything About Foreign Currency Exchange While Traveling From India
8. Visit Free Entertainment, Day Tours, And Museums
Major cities worldwide have free entertainment facilities, they conduct free walking tours and a lot of museums are open for public for free. When you are visiting one of these countries, make sure that you list down such facilities and take the complete advantage of the free stuff.
9. Inform Your Credit Card Companies About Your Travel Plan
Before you start your trip, it's important to inform your credit card companies about where you will be traveling and the dates during which you will be away, so that they don't freeze your cards after detecting unusual activity. Also, don't forget to ask for the number that you can call and ask for assistance while you are travelling abroad.
10. Always Take Travel Insurance
Travel insurance is indispensable when you are travelling abroad. Accidents can occur anywhere, like injuries, lost luggage, stolen wallet, etc. Sometimes, the need might arise for you to interrupt or cancel your trip during your travel. Travel insurance is an invaluable asset in these situations.
11. Use Credit Cards For Purchases
While you should never forget to carry some cash in your wallet, you should use credit cards for the majority of your purchases. This makes the international payments a lot easier, and you don't have to deal with the trouble of exchanging currency.
A majority of credit card companies offer discount, freebies and additional luxury services on multiple usages. With card shopping, you can also save a fair amount of money via discounts and cashbacks.
12. Create A Reference List Of Credit Card And Phone Numbers
Always be prepared for the worst that could happen by making a list of credit cards that you will be carrying on the trip, including the number and the international customer service phone number. This will be extremely useful if a card is lost or stolen And is a very crucial step in your plans for money management while traveling.
Suggested Read: Things To Remember When Withdrawing From An ATM Abroad With Local Bank
13. Stay Safe Online
During your trip, you might want to manage your financial chores or check your credit cards online. Avoid doing these on a public computer at an internet café or at the hotel. If it's absolutely necessary, make sure to sign out of every secure site and delete the browser history.
Also, try to refrain from using free WiFi in public places before making sure that it is a secure connection.
Use these tips, because spending a little time planning your money management while traveling can save you plenty of trouble while you are in a different country.
Summary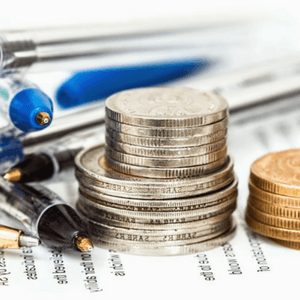 Article Name
Tips For Money Management While Traveling Abroad - Thomas Cook
Description
While going abroad, Money management while traveling requires a lot of preparation. Here are few Important tips to keep in mind.
Publisher Name
Publisher Logo