Top 10 Things to Do in Koh Samui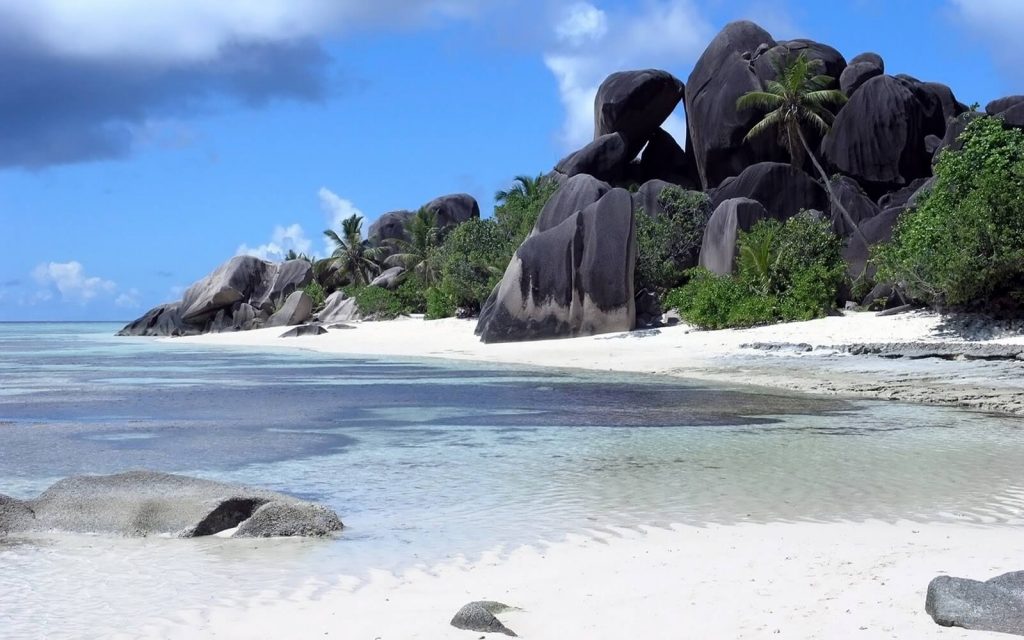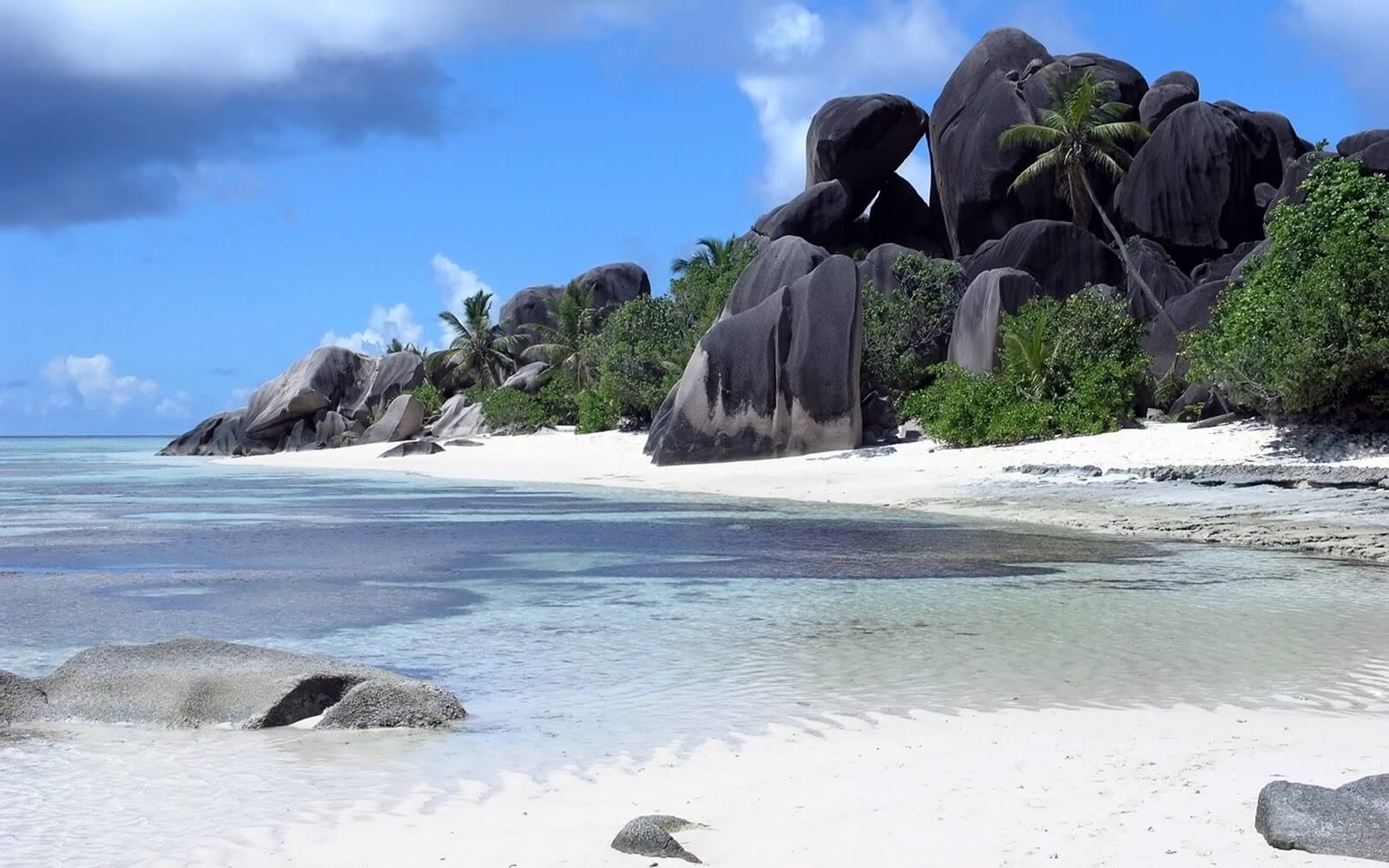 Thailand's second largest island and home to emerald clear waters with endless stretches of white sand beaches, Koh Samui has increasingly become a popular spot for travellers who flock to the island from all over the world. The 228 sq. km island, located off the coast of the Kra Isthmus has gained immense popularity for all it has to offer. From immersing yourself in the aura of Buddhist temples, dipping in natural waterfalls or having a taste of authentic Thai cuisine, Koh Samui is the place to be. If Koh Samui wasn't on your list already, here is a list of 10 things that will make you want to head there right away!
1. Visit Ang Thong National Marine Park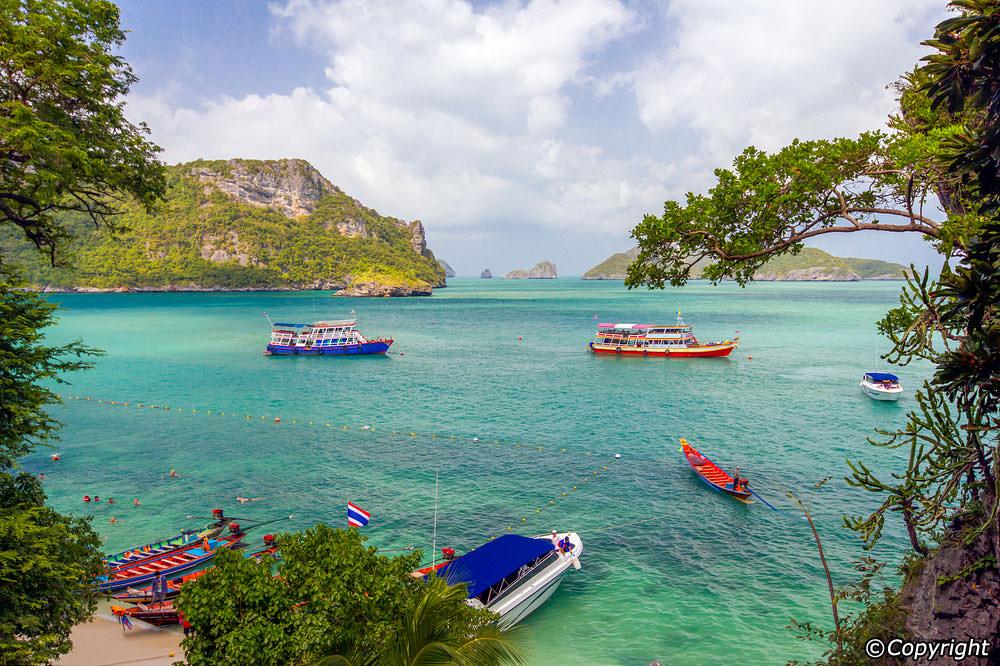 Ang Thong National Marine Park is a chain of 42 islands in the Gulf of Thailand just near Koh Samui. The park, founded in 1980 has become infamous for its rich variety of exotic wildlife and sea creatures of all kinds. Such diverse flora and fauna have made the islands a heavily visited spot for tourists to snorkel, kayak, hike and scuba dive. A visual paradise, Ang Thong National Marine Park is something you cannot miss when in Koh Samui.
A day trip would start by a speedboat ride of about an hour taking you straight to the heart of the marine park. You can choose between a charter boat or book a ride from Koh Samui's tourist website. The park has some of the most beautiful scenery in all of Thailand, and you can spend time admiring the steep limestone cliffs that have over time eroded to form unusual shapes. Click loads of photos of the long-tailed monkeys, otters, iguanas and pythons or spend time just laying under the shade of palm trees.
All 42 islands are not possible to club into one day, but, Koh Wua Ta Lap, Koh Mae, Thale Nai are some that are must visit. Once you have finished spending the day in the laps of nature, enjoy lunch at some of the best restaurants the islands have to offer before you make your way back to explore the spectacular Koh Samui.
2. Try to find Nemo – Snorkelling and Scuba Diving!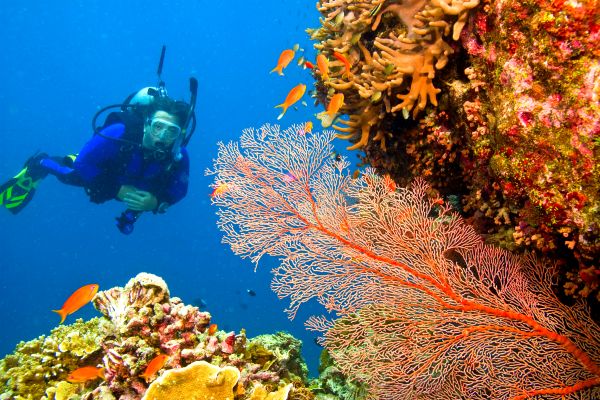 Koh Samui is as beautiful underwater as it is on land. No trip to Thailand is complete without exploring a different world full of colourful fish and magnificent corals. You can spot various stalls around the city or on beaches that promote water activities. Make sure you search them online and also compare their prices with other local companies.
Snorkelling tours often take you to Koh Tan, Koh Nang Yuan, Koh Phangan, and Angthong National Marine Park.
You can scuba dive at crystal clear turquoise waters of the Chaweng beach and The Coral Cove.
3. Pray at The Big Buddha, Must Visit Place in Koh Samui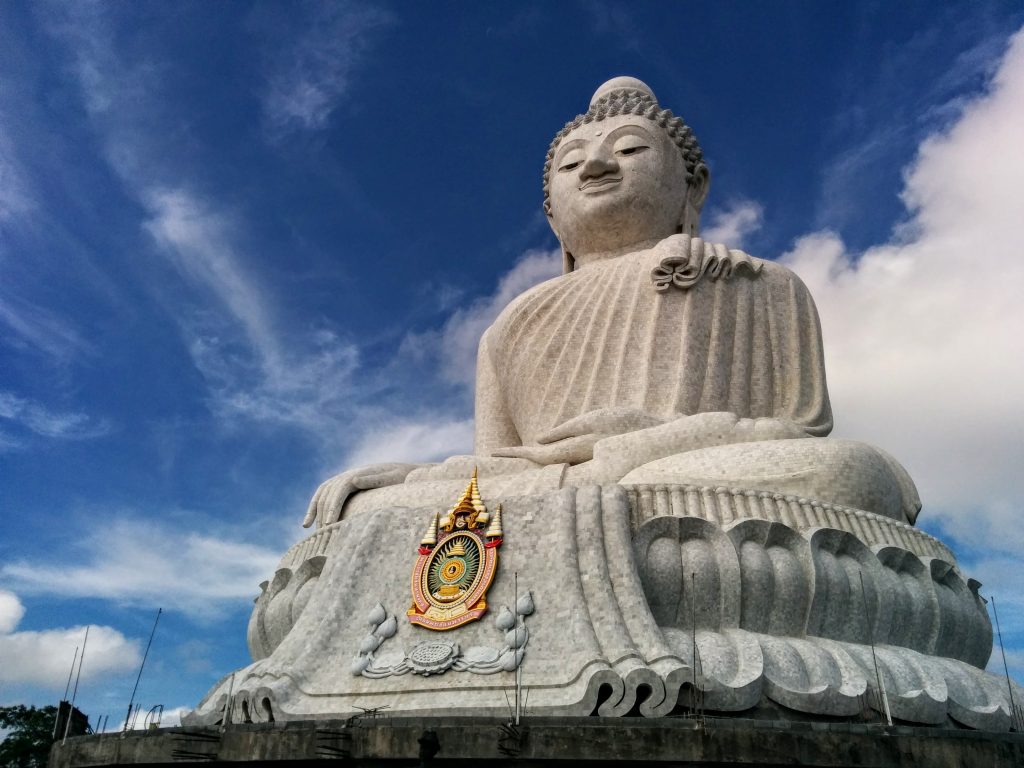 Koh Samui's most well-known landmark, this 12 meters high shimmering gold Buddha statue can be spotted from far away. The monument which is located at Buddha Beach is surrounded by a variety of shops and stalls selling all kinds of charms, souvenirs and refreshments. Make sure you take loads of photos on the colourful staircase that leads up to the magnificent structure right after asking Buddha for all your deepest wishes to come true.
4. Rejuvenate at a spa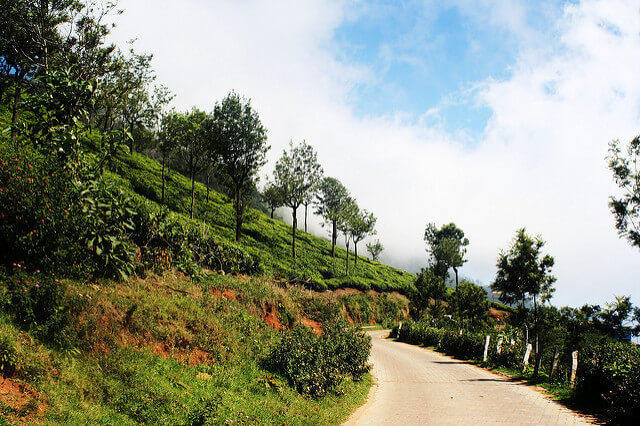 Travelling can sometimes be extremely hectic. From early morning flights to road trips and too much partying can drain your energy out! What better way to rejuvenate than a relaxing Thai massage? Koh Samui is speckled with a multitude of spas. Choose between a foot massage, a full body scrub or a shoulder rub and feel all your seven senses spring back to life! The spas in Koh Samui are often open till late or sometimes even around the clock.
Suggested Read : Koh Samui: Three Experiences you cant Miss
5. Treat yourself with some shopping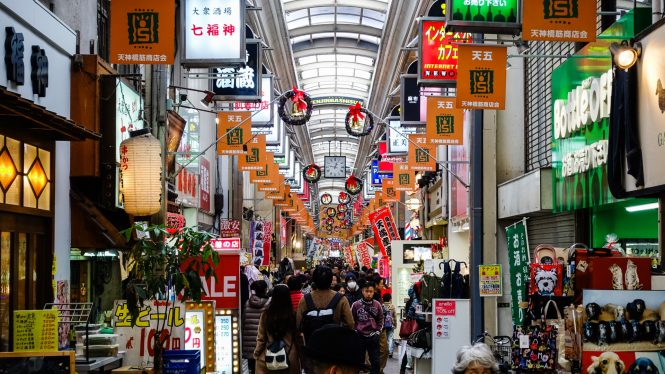 Lamai Night Walking Street, Central Festival Mall in Chaweng and Chaweng Night Market are the best spots to engage in retail therapy on the island. Low prices, good quality and an even better bargain attract every shopaholic. Shopping in Koh Samui is endless, from musical instruments to designer clothes and handbags counterfeits to some of the most beautiful Thai handicrafts. One can spend a whole day shopping on the island. Don't forget to take back some great souvenirs!
6. See a mummified monk at War Khunaram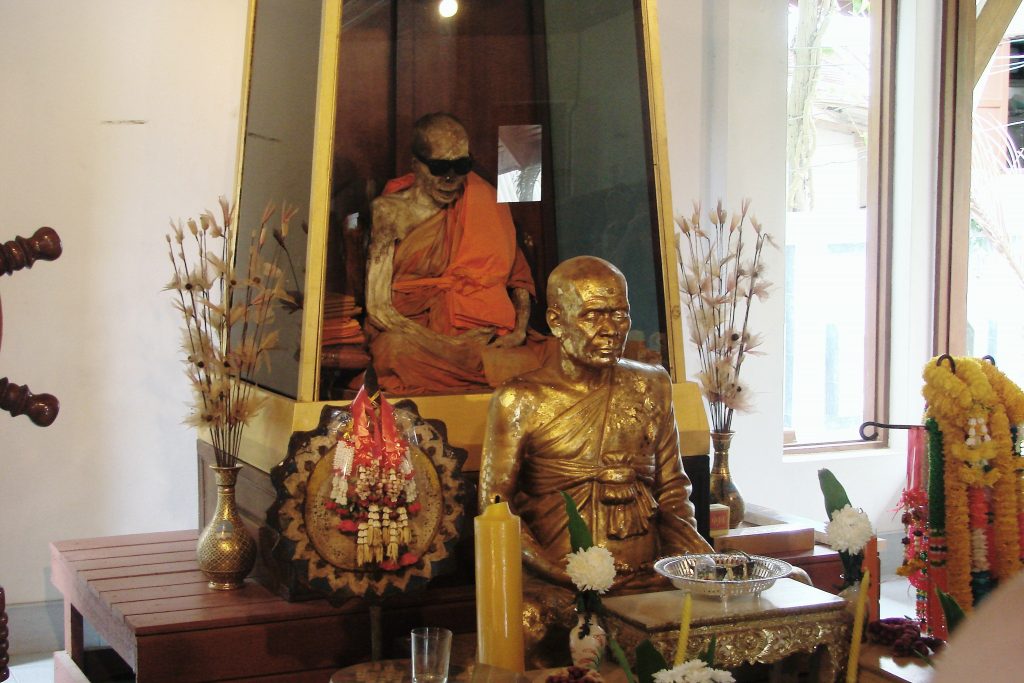 Luang Pordaeng is perhaps the world's most famous mummified monk. The monk that passed away over 20 years ago instructed that he would want his remains to be kept in a specially made glass case. Finding mummified monks in Thailand is not uncommon; however, what's shocking about Luang Pordaeng is that the remains have hardly decomposed in 20 years! Even two decades later, Pordaeng sits there still, almost untouched and which makes it the most revered mummified monk. Also, though this might be one of the most exciting experiences for tourists in Thailand, for the Thai, this serves as a reminder of life and death, few of Buddha's most prominent teachings.
7. Party all night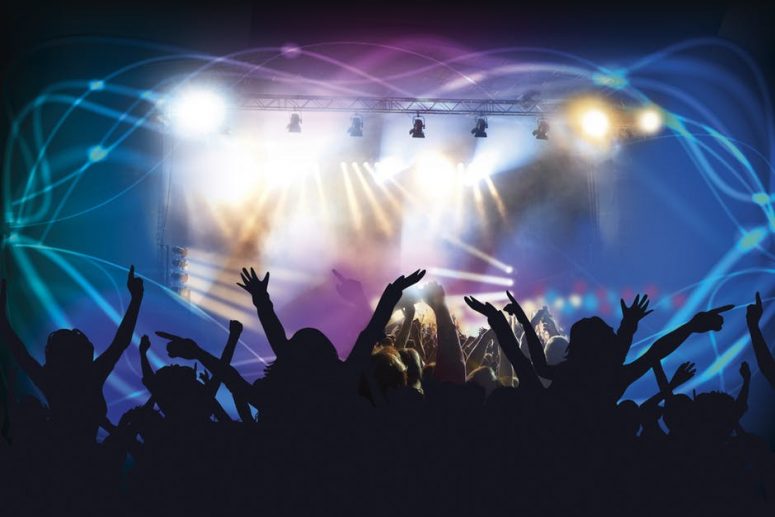 If you aren't already blown away with the heap of things to do in Koh Samui, the island also happens to be one of the best places to party in the world in true style. Once the sun has set, Koh Samui is another world. From ice bars to beach clubs, you can find yourself barhopping from seven in the evening right up till the sun comes out!
Ark Bar, On Street bar, Sri Green Mango, Coco Tams, Bar Solo, Nikki Beach Samui, Woobar are some of the finest places to party in Koh Samui.
Also Read : Thailand – a mystic exoticism you need to savor
8. Bathe in waterfalls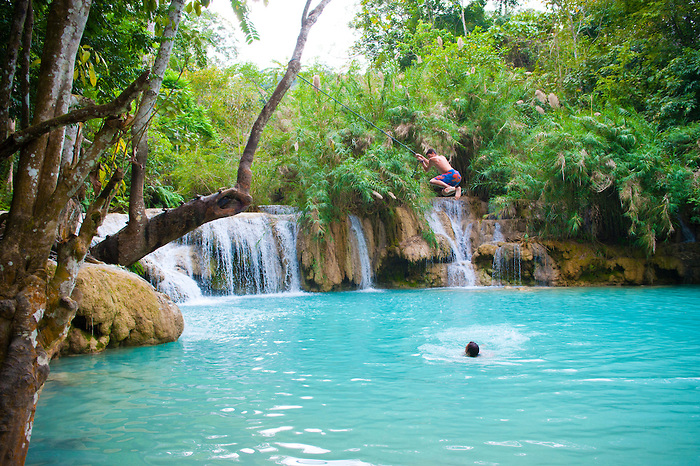 Beaches aren't the only place to make a splash on the island of Koh Samui. Plan a visit to the two famous waterfalls of Na Muang. A little dip in the cascading waterfall amidst lush green trees and the chirping birds is the best way to escape the heat. However, be careful as the paths are often slippery. Once you're done reconnecting with nature, beat the heat by sipping on some coconut water sold at the food stalls around the park.
9. Watch the famous ladyboy Cabaret shows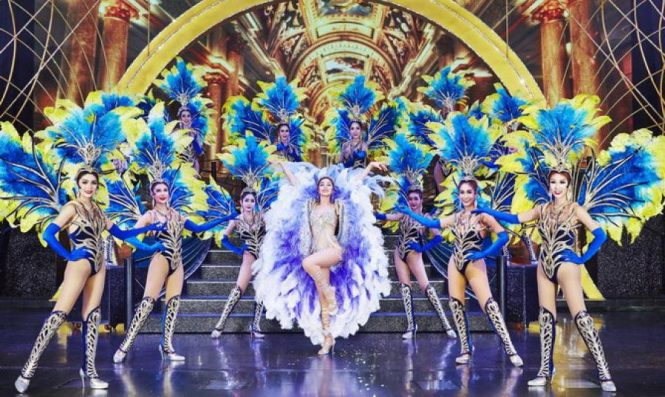 Even though a night out at a cabaret show might not be everyone's cup of tea, attending a ladyboy cabaret show is a true form of entertainment. These ladyboys or so-called "third sex" have been a prominent part of Thai entertainment. Watch these elegant girls in sparkly diamond studded costumes lip sync their heart out to popular music before you make your way out to party on the streets of Koh Samui.
10. Grab some Thai food
The island's food options have something for everyone. From vegans to fussy children, Thai food brings everyone together. Before having any proper meal, make sure you visit the fruit stalls and local market-places to see fruits you might not have seen before. Thailand is home to many fruits, specific only to the region. Dive into the world of Thai food such as spicy pad Thai and flavourful massaman curry. End your delicious Thai meal with the most famous dessert, mango with sticky rice.
Koh Samui is beautiful, spiritual and breathtaking with indeed something for everyone to enjoy. From nature to partying, the island is one of a kind. The best time to visit Koh Samui is in late December to April when there is little rain and lots of sun! So pack your bags and book your flights as the fabulous beaches of Koh Samui awaits you!