Top 12 Places to Visit in Kodaikanal
Imagine waking up in the glory of nature, surrounded by everything verdant and lush, soft clouds and little droplets of dews cutting through the sky. If you love being close to nature, Kodaikanal is the place for you. Situated in the lap of Western Ghats, Kodaikanal is located at the heart of South India and is the uncrowned princess of Tamil Nadu. Kodaikanal literally means 'Princess of Hill Stations' and is known as one of the best retreats in India. There is no need that Kodaikanal cannot cater to. From enchanting greenery to delectable food and of course divine shrines, Kodaikanal has something for everyone.
1. Kurinji Andavar Murugan Temple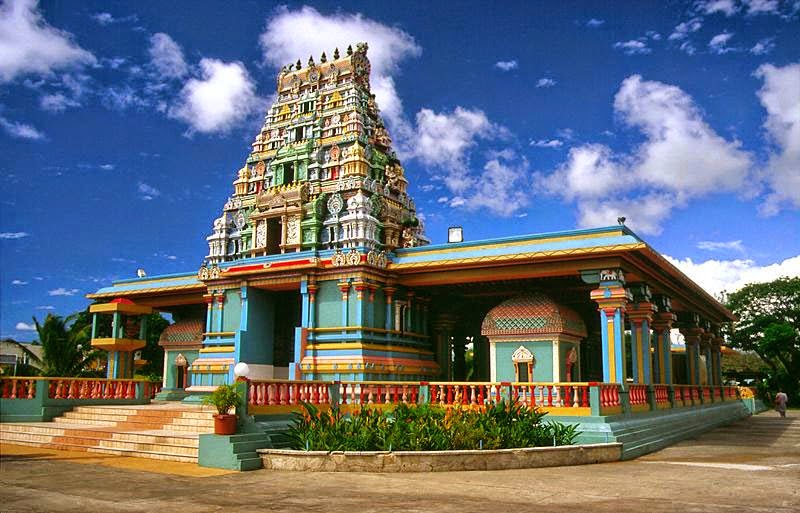 This magnificent temple is fine-tuned with Dravidian style architecture and was built in the early 1930s to celebrate Lord Muruga. This vibrant temple's most spectacular feature is the gorgeous multilevel gateway adorned with small deities and intricate carvings. This temple derives its name from the beautiful Neelakurinji flowers that blossoms once in every 12 years and brightens the entire temple. It is one of the many things that makes this temple so unique. Located on top of a hill and surrounded by lush greenery and verdure, there is always pleasant breeze floating around, which gives you a sense of calm and happiness. Kurinji Andavar Murugan Temple is a must visit whether you are religious or not as it has something to offer to everyone's' soul.
Timings: Every day from 7 am to 7 pm
Entry Fees: No entry fee
2. Bryant Park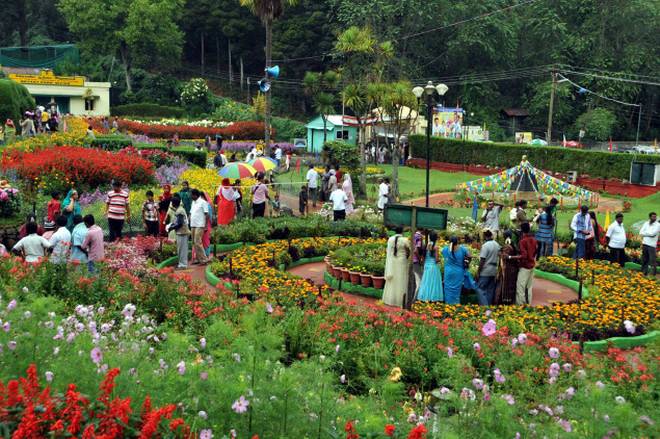 Bryant Park is a botanical garden situated in the beautiful hill station of Kodaikanal. It serves as an amazing spot for a small picnic and is always buzzing with locals and tourists just wanting some downtime and enjoying being amidst nature. It is also a great place for botanists or nature lovers as this park is also known for its variety of trees, plants, hybrids and grafts. Bryant Park also hosts a variety of flower shows during the summers when the garden is in full bloom, and there is a vivid, lush assortment of vegetation all around. Some cut flowers from this park are then exported all over the world due to its rarity and freshness.
Timing: Every day from 9 am to 6 pm
Entry Fees:
Rs 30 per person for Adults
Rs 15 per person for Children
Rs 50 for Still Camera
3. Kodai Chocolate Factory
Whether you are a lover of chocolate or not, the process of anything being developed from scratch is always super fascinating. Dating back to the late 1990s, Kodai Chocolate Factory specializes in homemade chocolates, and they have a rich variety such as Rum & Raisins, Cashew Rich, Roasted Almond, Pisa Crunchy, Mixed Fruit, Strawberry Cream, Nut & Milk, Raisin Crunchy, Almond Crunchy, Butter Scotch and many more. Eat to your heart's content and shop for your loved ones.
4. Perumal Peak, One of the Best Places to Visit in Kodaikanal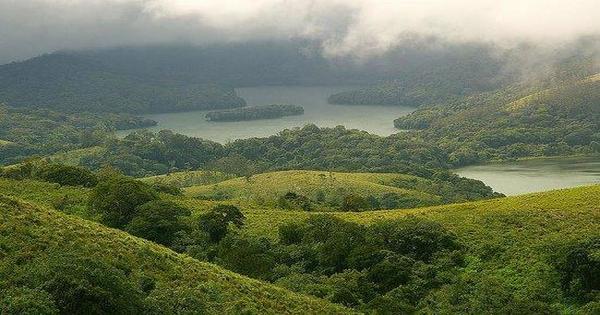 A trekker's delight and a nature lovers' piece of heart, the Perumal peak, which is also a part of Western Ghats is nothing but pure bliss. Located at the height of 8000, you will be able to see only talk peaks and cushiony clouds till your eyes can reach. The trek up might be a little tiresome but has a gorgeous view as a reward.
Timings: 6 am to 6 pm
Entry Fee: No entry charges
Suggested Read : Picturesque landscapes make Kodaikanal Lakes alluring
5. Guna Cave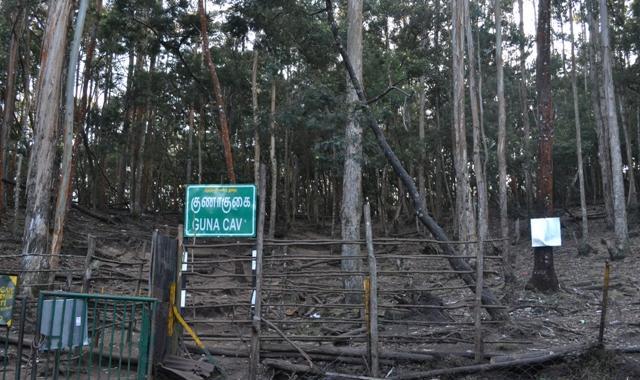 Guna Caves, once known as "Devils Kitchen" was almost a secret cave which was rediscovered only during the making of the movie Guna. An English Officer originally discovered the caves in the year 1821. Situated amidst alpine trees, it is a nature's wonder and worth witnessing.
6. La Saleth Church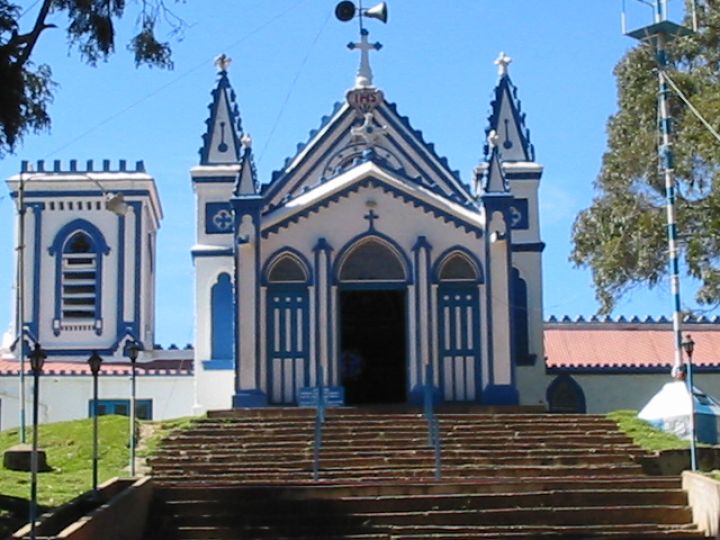 The Saleth Church provides the perfect blend of Tamil and French culture and architecture. It is located at the height of 7000 feet above the sea level and thus provides a fantastic panoramic view of the mountains. One has to climb 1,000 steps to reach the top, and the walk makes the view worth it. This 100-year-old historic shrine is one of the most famous sightseeing points in Kodaikanal. The church also hosts an annual festival to pay homage to Mother Mary that goes on for nine days and witnesses a massive footfall of devotees. The entire church is akin to a lit fairyland at this time, and everyone celebrates it with great pomp and zest.
7. Astrophysical Observatory
One of the oldest observatories in the world, Astrophysical Observatory was started by The Indian Institute of Astrophysics and is located in the Palani range in Southern India. The telescope here is used for cometary and occultation activities. It is a must visit place, especially with kids as it increases their interest and curiosity about our universe and galaxy.
8. Coakers Walk
Imagine a long scenic walk along the valley surrounded by mist and soft, gentle zephyr blowing your hair and caressing your skin. Coaker's walk provides you with this mind-blowing experience, something you will never forget and cherish all your life. Gorge on some piping hot Maggi and Bhuttas and enjoy rainy days and biting cold.
9. Dolphins Nose, One of the Popular Places to Visit in Kodaikanal
With a name that captivates your fascination, this hanging rocky cliff provides you with a breathtaking view of the entire city. It earned the moniker due to the overhanging cliff resembling a dolphin's nose. It is best to visit the place in the morning and afternoon to see the never-ending foliage entwined with cushiony clouds.
Must Read : Be in the lap of nature at Kodaikanal
10. Bear Shola Falls
This seasonal waterfall is situated at a distance of 3 kilometres from the Kodaikanal bus stop and 2 kilometres from the crowning glory of Kodaikanal, the serene lake. These falls lie inside the forests untouched by the hustling exteriors and are active only during the monsoons.
11. Kodaikanal Golf Club
If you are in the mood to shoot a few good holes and enjoy the thrill of golfing, then you need to head to the Kodaikanal Golf Club on your next trip to this amazing hill station. The excellent weather and the lush, expansive grounds are a haven for the golfer in you. Mark it on your calendar and keep enough time for it during your visit.
12. Kodaikanal Lake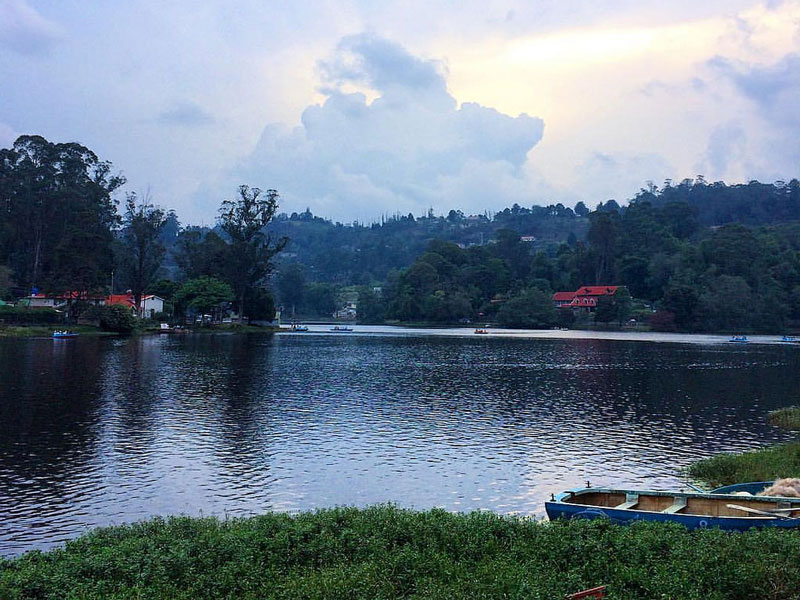 Kodai Lake is a human-made lake situated in the centre of Kodaikanal. It was created in the year 1863 by then Collector of Madurai and is the most popular spot of Kodaikanal. Various Boat Pageants and Flower Shows are regulars in the summer season. Enjoy the beauty of the surroundings and boat away your evening in this beautiful emerald lake.