Tirupati Tourism – The Paramount Travel Guide to Tirupati Darshan
Amongst a series of holy destinations of India, the one place that brings devotees from far away corners of India and abroad is Tirupati Tourism. Alive with the chants of 'Govinda Hari Govinda Venkataramana Govinda, Govinda Hari Govinda Venkataramana Govinda', Tirupati is always buzzing with tourists every moment, every hour and every day. There is not a single instance where you can't find visitors patiently waiting in line for Tirupati Darshan.
The purpose of Tirupati Tourism is the belief that Tirupati Balaji shall shower His divine blessings on His worshippers. It is said that on an average 50,000 to 100,000 devotees visit this temple for Tirupati darshan, on a daily basis. Today it is also possible to do a darshan through the website of TTD online.
Tirupati Temple is not just a holy destination but a combination of many surprises. Here is a small guide to help you have the best Tirupati Tourism experience and getting to know the place better –
Tirupati Temple is the Richest Temple in the World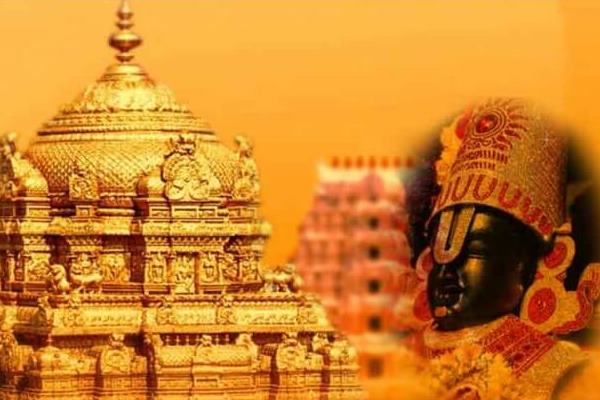 It is stated that the Venkateshwara Temple in Tirumala, is the richest temple in the world. TTD online earns through a number of sources and is involved in a lot of charity work. The Tirupati temple receives donations from various sources. The Supreme Lord's sacred power brings visitors in huge numbers, who hope to witness His Grace.
With a crowd that spans more than 100,000 people on most of the days, the temple and its management committee, Tirumala Tirupati Devasthanams has been deemed to the richest in the world.
Tirupati Tourism Offers Much More Than Venkateshwara Temple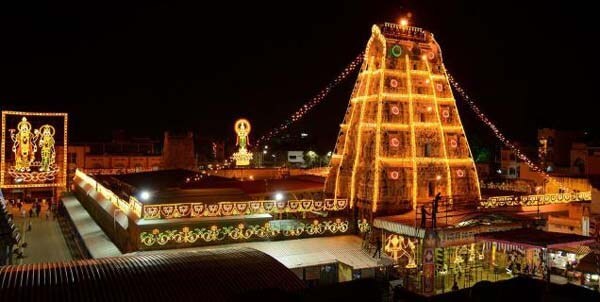 Apart from the highly revered Venkateshwara Temple maintained by Tirumala Tirupati Devasthanams, there are a lot of places to visit in Tirupati which include other temples, parks and hill stations.
Some of them are –
Govindaraja Swami Temple
Tiruchanur
Srinivasa Mangapuram
Srikalahasti
Kanipakam
These temples are known for the beautiful architecture and designs just like Tirupati Temple. You will be mesmerized by the number of intricate designs that these temples contain. You can also take a trip to the old city after you are done with Tirupati Darshan and visit the historical temples constructed in this area. Some of the important places to visit in Tirupati are –
Srivari Mettu
Sri Padmavathi Ammavari Temple
Iskon Temple
Sri Kapileswaraswami Temple.
Read this: The Lights Of Holistic India: Most Sought After Pilgrimage Places
The Historical Town of Chandragiri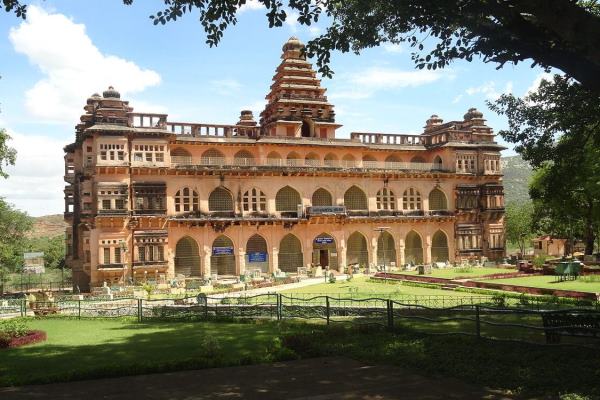 Located at a distance of 15 km from Tirupati Temple, the historical town of Chandragiri is one of the notable places to visit in Tirupati. Chandragiri was built by the Yadav Rayas in the 11th century and was captured/ruled by a number of dynasties for a due course of time.
Chandragiri is a heritage town with a number of beautiful structures constructed around the place. You can explore Chandragiri Fort, Raja Mahal and Gundimallam Temple during your trip to Tirupati. A small lake near the palace complex also provides boating facilities. Many Hotels in Tirumala also provide the facility of visiting Chandragiri by their vehicles.
How to reach Chandragiri:
Regular taxis, buses, and share autorickshaws run between Tirupati Temple and Chandragiri. The best way to explore this heritage town is by touring before afternoon or as soon as you are done with Tirupati Darshan.
Beautiful places of sightseeing in Chandragiri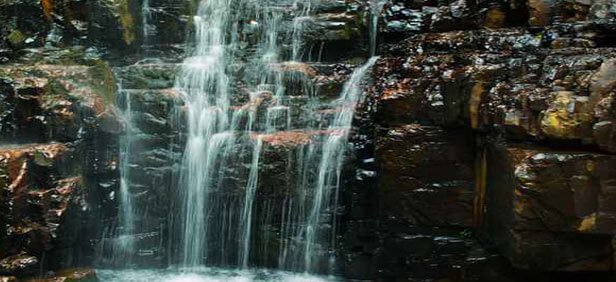 Tirupati Tourism has some really amazing and beautiful places where you can go enjoy sightseeing in your leisure time. Tirumala Hills is filled with amazing scenic attractions and is bestowed with an extraordinary amount of greenery, waterfalls and natural wonders.
Known as the Seven Hills or 'Saptagiri'- These are named after various Hindu Deities.
Seshadri
Seshadri is named after the Adisesha, the divine seven-headed serpent upon whom Lord Vishnu rests.
Neeladri
Named after the third consort of Lord Vishnu, Neela Devi is known to be the first devotee to have offered her hair to God. Lord Srinivasa named this hill after her. Offering hair to God is the symbol of leaving our ego.
Garudadri
This Hill is known by the name of Garuthmantha, who was asked by Lord Vishnu to stay there in the form of a hill. Garuda is the Vahana of Lord Vishnu.
Anjanadri
Known by the legend of the birth Lord Hanuman, Anjana was given a fruit by the God of Wind (Vayu) after several years of penance and later as a result of the fruit, Lord Hanuman was born.
Vrushabhadri
The first hill in the Saptagiri, Vrushabhadri was the place where the demon is known as Vrushabhasura and Lord Shiva had fought and later Lord Shiva attained salvation after the demon's death. He had asked Lord Shiva to name this hill after him.
Narayanadri
Narayana Maharishi wanted to do penance to see Lord Vishnu. So Lord Brahma granted his wish by directing Narayana maharishi to this hill. Pleased by His prayers, Lord Vishnu named this hill after Narayana Maharishi.
Venkatadri
Named after the Lord Venkateshwara, Venkatadri is located on the seventh hill of the Saptagiri. His temple is located on this hill along with a Sanctum Sanctorum where the deity stands regally. Believed to be self-manifested, no human being is known to have either sculpted or installed the deity in the shrine.
Apart from Tirupati Balaji Darshan, you can also visit a few spots nearby –
Talakona Waterfall,
Akasa Ganga,
Chakra Teertham,
Papa Vinasanam Dam
TumbhuruTeertham
Kalyani Dam
TTD Gardens
Regional Science Centre
Deer Park
The Legendary Tirupati Laddus and Vada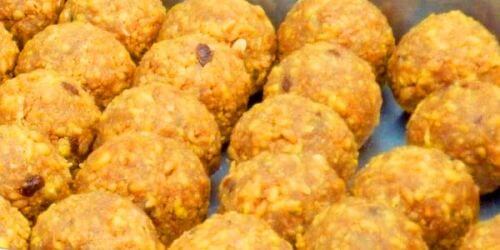 Originally termed as 'Manoharam,' Tirupati Laddus are heavenly sweets made of gram flour dipped in ghee with delicious fillings of almonds, cashew and resins. TTD online manages the preparation of the laddoos.
The Tirupati vada is made up of Black Urad Lentils is served as Prasadam at the Tirupati Temple. Its world famous and distinct taste will make you realise why it is being offered to Him as 'Naivedyam'.
It is said that Tirumala Tirupati Devasthanams makes more than 7 lakh laddoos on a daily basis and makes sure that no devotee goes home without the prasadam after Tirupati Balaji Darshan.
A Shopper's Paradise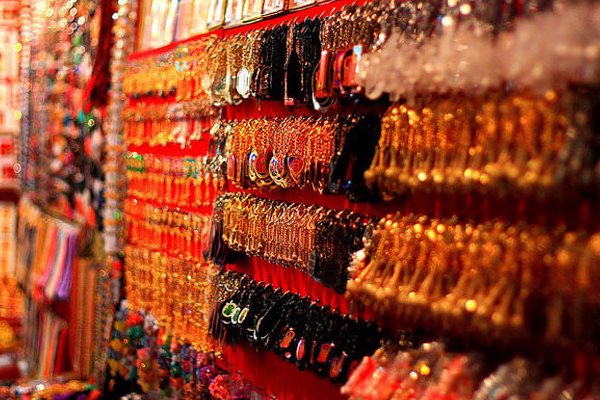 Tirupati is not just a place of worship and sightseeing. The temple premises and other areas of tourist interest are also a shopper's paradise. Whoever comes to visit this place for Tirupati Balaji Darshan, doesn't forget to carry home the beautiful articles found in these markets.
The Bazaar Street near the Tirupati Balaji Mandir is a popular shopping spot. This vibrant and lively street is humming with a number of shops selling a variety of things to buy. Most of the Hotels in Tirumala are also located around this area. You can purchase items like –
Bangles
Jewellery
Sarees
Earrings
Handicraft items
Fancy gift products
Music CD's
Books
Taking time off from the street shopping at Temple Street, one can also visit the Pasuparthy Super Market in Tirupati, for a more organized shopping experience. With the clean and friendly environment, this market provides a holistic shopping experience of quality products. One can buy products like –
Electronics
Vegetables
Fruits
Cosmetics
Apparels
Kitchenware
Grocery
Clothes
Experience the charms of Nagari Hills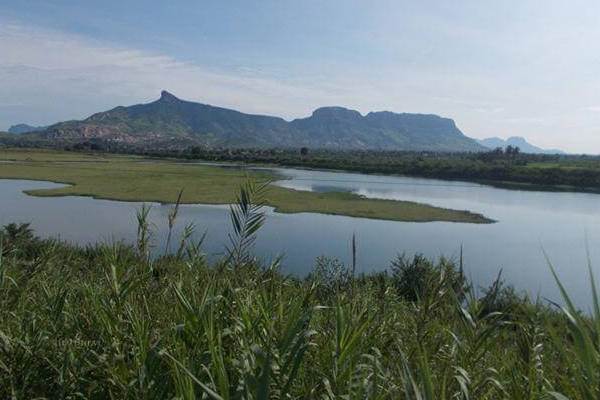 Located in Chittoor region of Andhra Pradesh, Nagari Hills is a scenic destination and one of the loveliest places to visit in Tirupati. The lush greenery and the presence of Kushasthali River offers a spectacular view of the valleys.
Nagari Hills is a gorgeous piece of beauty filled with waterfalls, valleys and endless forests. This also happens to be the favourite place of the birdwatchers who come here from the Tirupati Temple to document the thriving birdlife.
Things to do in Nagari Hills:
Picnic
Birdwatching
Hiking
Forest trails
Photography
Long drives
Tourist attractions at Nagari Hills
Kailasakona Waterfalls
Nagari Nose
Kushsthali River
How to reach Nagari Hills:
Nagari Hills is 65 km away from Tirupati Balaji Temple. Private taxis and shared jeeps run to and from Tirupati Temple area.
Stay Options at Nagari Hills:
Nagari Hills doesn't have any stay options. One can either take permission and camp in the hills or return to Tirupati after the day trip.
Also read: Beautiful Temples Of South India
Try adventure at Yelagiri Hills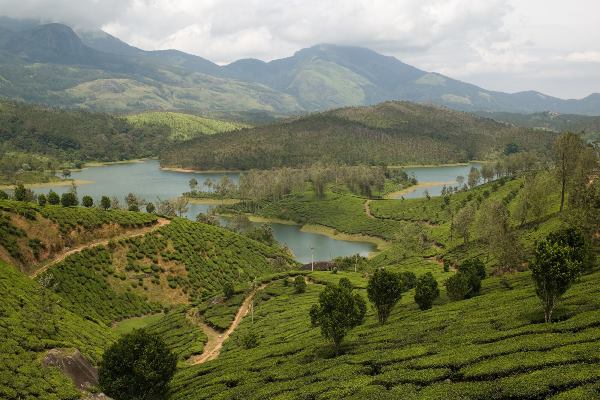 Yelagiri is a picturesque paradise nestled in the nearby state of Tamilnadu. The lovely weather, the foggy scenes and tranquil waterfalls make it a place worth visiting. Located at a height of 3460 metres, Yelagiri Hills also provides a glimpse into the rural life of the local villages. After basking in spirituality at Tirupati Balaji Temple, you can spare some time for adventure.
Places to explore in Yelagiri – Tourism Tirupati
Punganoor Lake
Nature Park
Swamimalai Hills
Velavan Temple
Jalagamparai Falls
Government Herbal Farm
Jalagandeeswarar Temple
Government Observatory
How to reach Yelagiri from Tirupati:
Train – Regular trains between Tirupati and Jolarpettai Junction run on an hourly basis. Any of these trains will take an hour or two for the destination. From Jolarpettai Junction, you can catch a bus for Yelagiri or get a private taxi.
Road – There are a few buses straight from Tirupati that go all the way to Yelagiri but a better idea will be to come to Chennai by local bus and then continue your journey further. Private Taxis will take you to Yelagiri and will take less time than local or private buses.
Stay options in Yelagiri:
Yelagiri has a number of stay options. Anthavur has the most hotels ranging from budget to luxury resorts.
Quick escapes from Tirupati – Tirupati Tourism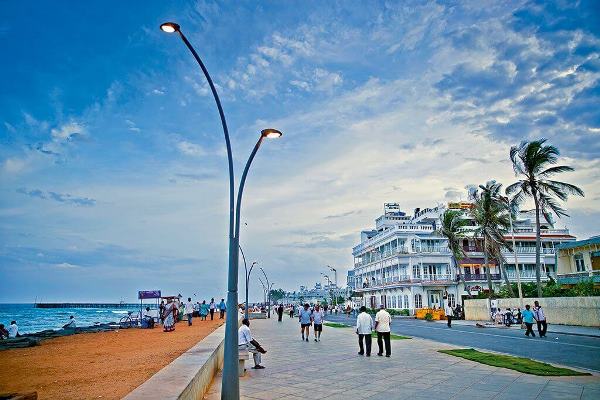 Tirupati Tourism has a number of places that one must visit during the trip by staying a couple of days more. Being close to Chennai and Bangalore makes it even easier to experience the travel in the best way possible.
Some of the places near Tirupati are –
Pondicherry
Mahabalipuram
Horsley Hills
Nallamala Hills
Yercaud
Sripuram
Kanchipuram
Bheemeshwari
Thanjavur
How to reach Tirupati – Tirupati Tourism
Tirupati is easily accessible from the major parts of India by train, flights, and roads. One can either book cabs or take a shared vehicle depending on the budget.
Plane – Hyderabad, and Chennai are the nearest airports to Tirupati. Regular flights are available from major cities of India. Chennai airport being nearer, you can take a taxi, bus or a train for further journey till Tirupati.
Train – Tirupati is one of the major junctions of South India. Regular trains going to and coming from Bangalore, Chennai and Hyderabad stop here. Frequent bus and shared jeep service are available between Tirupati Junction and the main town.
Road – Regular buses run from Bangalore, Chennai, and Hyderabad. These buses drop you in Tirupati early in the morning. One can also find shared jeeps from Tirupati Station. Private taxis are also available but they are not that popular because of the abundance of shared and cheaper transport options.
Things to know before visiting Tirupati
Arrange your visit beforehand with Tirupati Darshan online booking facility
With TTD online booking, you can also arrange seegra darshan tickets. This will allow you to avoid the crowd
If you are planning to reach Tirupati Balaji Mandir by foot then booking tickets is not necessary. Tirupati
Darshan online Booking is preferred by those who have less time in hand
Private taxis and bus tickets can be arranged for Tirumala online with genuine prices
Many websites provide online booking facility for Hotels in Tirumala
You need to carry at-least one proof of ID for the darshan inside the main temple
Dress Code for men is dhoti or pyjamas with upper cloth
Dress code for the women is saree or half-saree with blouse or churidar with pyjama and upper cloth
Avoid visiting Tirupati during festivals. The crowd triples up and there is no place to stay and most of the hotels are overpriced due to season
Avoid travel touts who promise you cheap special entry packages.
Best time to visit Tirupati – Tirupati Tourism
Tirupati Balaji Temple can be visited all year round. Although, it is recommended to avoid visiting Tirumala during the monsoon season as the weather gets a little bad and the roads become slippery. The winters are preferred by most of the tourists because the weather is nice and the views from Tirumala Hills are very spectacular.
Places to stay in Tirupati
Tirupati has a number of Hotels in Tirumala, ranging from cheap, budget guesthouses to lavish five-star resorts. Fortune Kences, Hotel Bliss, Mansa Sarowar, Minerva Grand, Bhimas and Best Western Tirupati are some of the luxury Hotels in Tirumala with all amenities. Most of these hotels also provide Tirupati package to explore this place in an organized way. They also help you with Tirupati Darshan Booking.
Tirupati Darshan Booking
TTD Online provides services like special entry darshan seva, hundi donation and accommodation. You can make arrangements for the booking of Tirupati Tourism through the website of Tirumala Tirupati Devasthanams. It is necessary to make a TTD online booking before visiting the temple.
This guide will help you experience the charm of Tirupati in a better way. Thomas Cook offers special Tirupati tour packages for a holistic experience of the temple town. This package will provide a luxury stay, Tirupati Darshan online booking, and sightseeing of the nearby places along with a few optional locations depending on your convenience. For more details, connect with our experts today.