What Parents Need to Know About Their Children Studying Abroad
Your child has just received their acceptance letter to study at a university abroad. It's a moment of pride and excitement and yet… it can be pretty stressful for you as a parent. The thought of sending them away is a worrying one and you're probably thinking of a thousand questions and imagining as many scenarios in your head.
It's perfectly normal.
Here's the good news, asking these questions and anticipating your child's needs is absolutely the right thing to do. However, are you asking the right questions?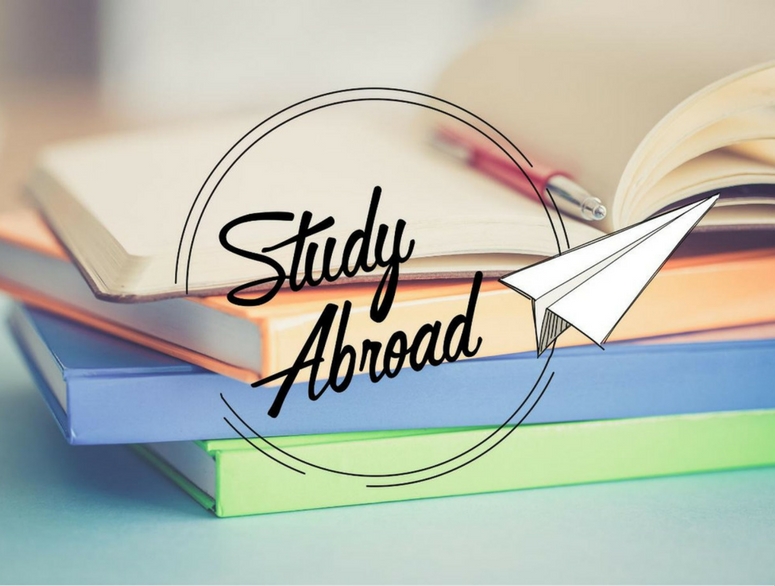 While booking your child's tickets and arranging for their visa are important steps, there are some other areas you need to look into.
We've listed down 5 questions that parents should consider when their child is going abroad to study. We've also listed our solutions for each answer.
So, take a deep breath and let's get started!
1. Has your child packed the right things for their duration abroad?
It can be impossible to pack all the things they need for the time they'll be spending abroad. However, you can get a head start on the essentials. For example, make sure they're carrying the right clothes for the country they're headed to. For instance, Canadian winters can be harsh, so its important to stock up on thermals, boots and thick jackets. Conversely, California experiences sunny weather for most of the year, so light clothes and accessories are the way to go. Do your research on the country your child is headed for, and then shop and pack accordingly.
Don't go overboard with your child's luggage. Although students are allowed to carry a greater amount of luggage, it still means you'll need to pack smartly. Make a list of essentials and stick to it!
Furthermore, at Thomas Cook, we're offering laptops, Myntra vouchers and discounts from Skybags under our Study Buddy Offer! We have a variety of options and offers available that cover your child's forex needs and gives you great discounts on clothes and luggage.
2. Does your child have insurance?
No matter how healthy your child is, there is a matter of adjusting to a new climate and new surroundings. Insurance will protect your child in case of any medical emergencies and reduce the amount you'll have to pay for medical bills abroad.
Student insurance, in particular, covers any kind of sports injuries, treatment for mental health disorders, dental evacuation and all other major medical expenses. You might also want to check out our options for travel insurance. Your child will be carrying a lot of luggage when they leave, including clothes, personal items, toiletries, important documents and more. Travel insurance covers any loss or theft that could happen on their flight abroad. Make sure you study each option carefully, and you can speak to our customer care representatives if you have any questions.
3.Does your child have enough money for the trip?
If you're unable to book a direct flight, your child will have a layover on their journey. In this case, it's important that they're carrying enough foreign currency (in the form of a Forex card or cash) so that they can get a meal or shop at the duty free. You can order the foreign currency of your choice on Thomas Cook.
Make sure you check out the daily foreign exchange rates well in advance, in order to get the best possible deal. You can order both the cards and cash to your doorstep or pick them up at the nearest Thomas Cook branch.
4. What do their monthly expenses look like?
If your child is travelling abroad for the first time, or even living alone for the first time, it is important to sit down with them and discuss a monthly budget. Split their money into necessities (rent, food, utilities and any bills), academic (books, stationery and other supplies) and recreational (any trips they might want to take, plans with friends etc.) It's important to set a budget for them and equally important to keep a buffer amount, in case they go overboard during the first few months. With Thomas Cook, you can reload your child's Forex Card multiple times. That way if they do exceed their budget or require money in case of an emergency, you'll be able to help them no matter where they are.
5. Have you planned for any unanticipated expenses?
This question is a slightly tricky one. How do you anticipate the unanticipated?
We've mentioned earlier that your child could go overboard in their first few months, while they struggle to get used to their monthly budget. However, there might be some expenses that are out of their control, or that materialise only once your child lands and is settled in.
For instance, the college dormitory might offer the use of a laundromat for clothes, but your child might need to pay for that laundromat every time they need to wash their clothes. It's a minor amount, but it could add up at the end of the month to represent a significant sum.
So, it's best to set aside a little extra money in case situations like these arise. Although you can't anticipate what the cost is for, when the time comes you'll be prepared to help them out. (Recommended Read: 10 Tips For A Hassle Free Student Life Abroad)
In case your child is careless with their forex card or cash, you can arrange for a backup card with Thomas Cook. We also give you a free replacement card in the case of any loss or theft, so your child won't struggle with their finances in case a situation like this arises.
The process of sending your child to study abroad can be stressful. It takes strong organisational skills, planning in advance and lots of deep breaths to get it right. At Thomas Cook, we're committed to helping you get through this stressful period in any way that we can.