20 Top Reasons to Plan an International Summer Holiday
Looking for reasons for an international summer holiday? Want to ensure you sound convincing enough in front of your boss or partner? Relax! We have got you covered.
A holiday abroad sounds like a cool breeze on a summer afternoon. After all, who can deny the bliss of an international cruise to the Maldives or hiking at chilly Canadian mountains? Only a true blue traveller can tell you how thrilling and satisfying it is to travel far and wide. The pleasure of measuring the world with your dreams in the form of a travel itinerary spanning the globe is something inexplicable through mere words. And international summer holidays or rather, the unbearable sultry Indian summers sound like the perfect excuse to try some of that. In fact, there are sure reasons for international summer holidays to be such a hit. We share with you our top of the lot. Here they go.
1. Indian Summers? Sweltering! Iceland Summers? Really Cool
India being a tropical country, it is obviously hotter than most nations but things get worse when it's time for summer ie. between March to June when the temperature skyrockets leaving everyone exasperated. This itself should be one of the most important reasons for an international summer holiday this year!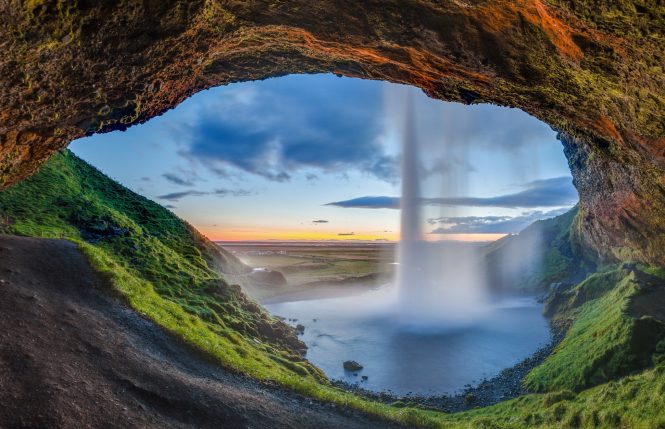 2. Take a Break. Let Mother Nature take Control
Do you hear her saying? "Go on, I won't simmer down this boiler until you promise to take a Europe tour package and go visit my 'cooler' is in Switzerland this summer."
3. France is Calling and you must go!
Like you even need any reasons for an international summer holiday in a country like it. The many wonderful tourist attraction in France, including Marseilles, Paris, Corsica Island and so on will leave you spoilt for choice and satisfied completely!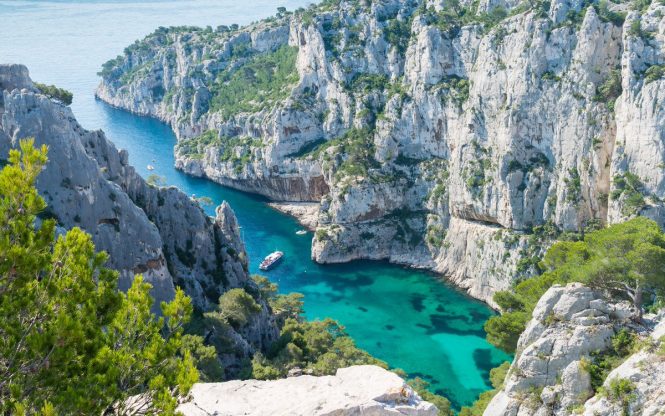 4. Disconnect! Go off-grid
Now, these have to be one of the best reasons for an international summer holiday. When everyone is off to a popular international destination for the summers you can enjoy your smart move of exploring a less popular yet beautiful place; something like Turkey.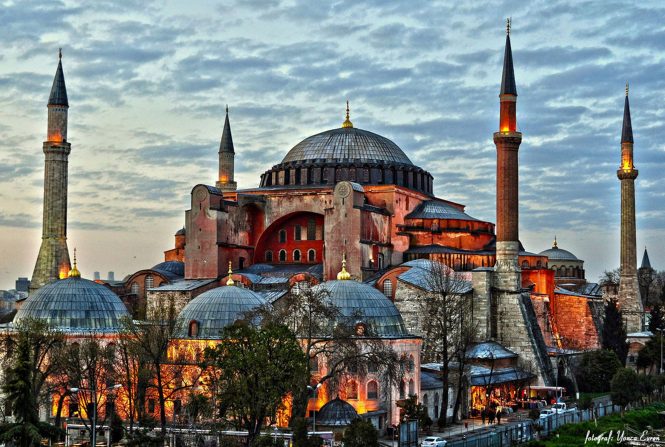 5. "Nani ka Ghar is" Old School. Disneyland is in!
This would be one of the best gifts you would ever give them. And to think of what a wonderful time you all will have at the famous theme park, it is one of the jolly good reasons for an international summer holiday, isn't it?
6. Want some time with your Beau? Take an International Holiday to Greece this Summer!
It is hardly any scope of 'us' time when you are caught up with the children, their school and studies, house chores and your own work. Take these summer holidays as the godsend time for you to enjoy an exotic vacation abroad as a couple, exploring places to visit in Greece or wherever it is you want to go for a romantic holiday.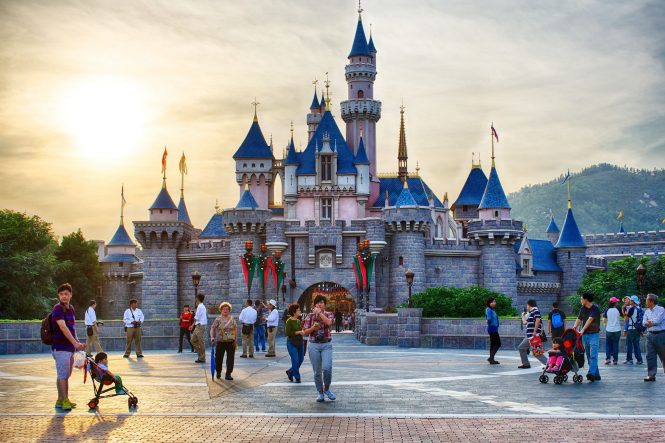 7. Even if you are single, there is every reason for you to simply fly off to a distant land with a bunch of friends and get your batteries recharged.
Who doesn't need a break in life to refresh and rejuvenate? In fact, it is scientifically proven that those who take vacations regularly are more productive than those who do not. Now are these not important reasons for international summer holiday enough to try out the many exciting places to visit in Germany or some other country of your liking, with your gang?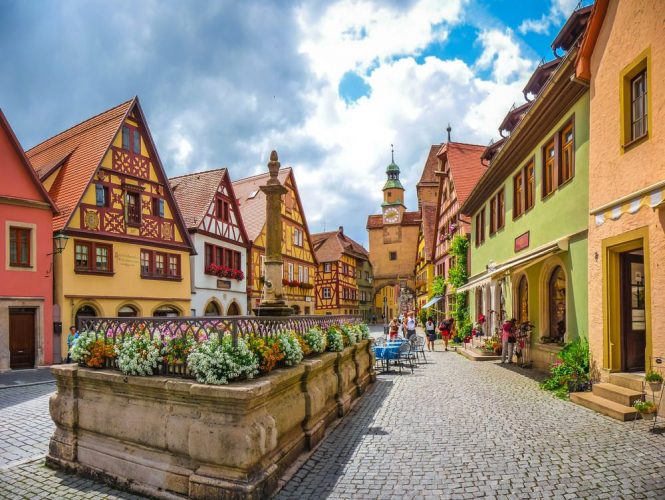 8. No matter who you are, you can always go for a solo trip to a country like Spain and discover yourself!
Yes. It holds every bit of truth, even if you are a female. There are enough superb vacation spots around the world that are safe for women solo travellers and backpackers, and Spain is one of them. Tell me you are not tempted to book a Spain Tour Package right now or do you need another solid Reason for International Summer Holiday?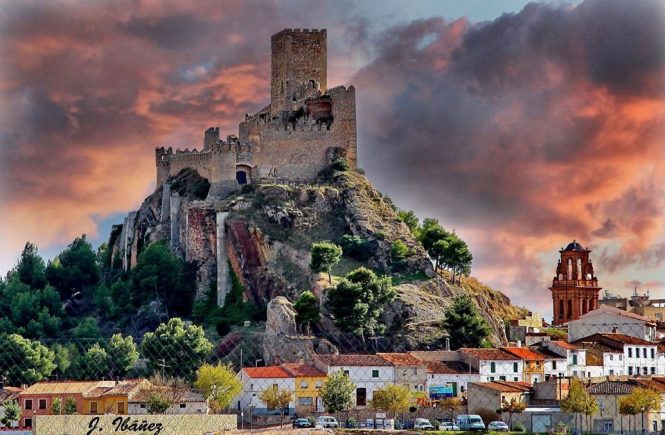 9. When travelling abroad, you don't just polish your personality but also learn a lot about the world, thus making you smart and practical.
When you travel to a foreign land, you lose the comfort of your home and have to make smarter choices, rely on your decision making and make best of your resources to keep moving forward. Throw in a country that doesn't have a common tongue or customs and things get more challenging, though interesting still. Go hiking on the Inca Trail of Peru and find out for yourself if these reasons for international summer holiday are legit or not!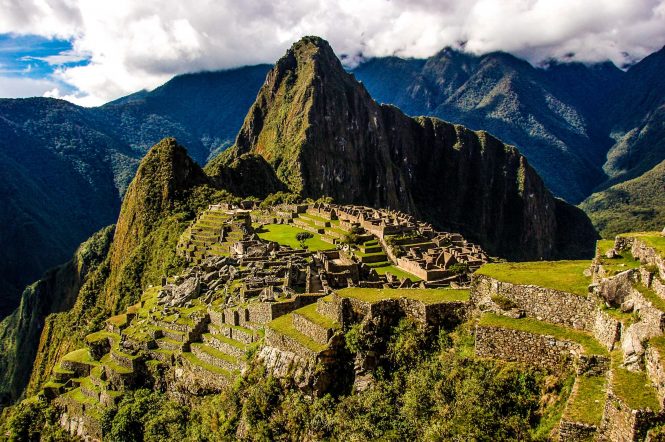 10. What's better is that you actually get to learn many things about your travel to an unknown country.
Take, for example, if you are on a trip enjoying the many things to do in Japan, you are sure you will need at least a few common phrases, words and knowledge of their common practices and etiquettes in your pocket to get by. While this is all so much fun, the experience stealthily teaches you a thing or two, that not only enriches your life but also you may never know, but can come in handy in the future.
Are these good enough reasons for an international summer holiday? No? Here's 10 more!
11. Meeting new people and making new friends is another great Reason for International Summer Holidays.
It is always exciting to meet new friends, isn't it? When travelling to a distant country you meet people from different spheres of life, learn about them and their lives in the unknown country. Besides, who knows what's in store for you? Maybe while taking in the scenic beauty of Italian attractions, you may land up finding a great friend that may stick for a lifetime?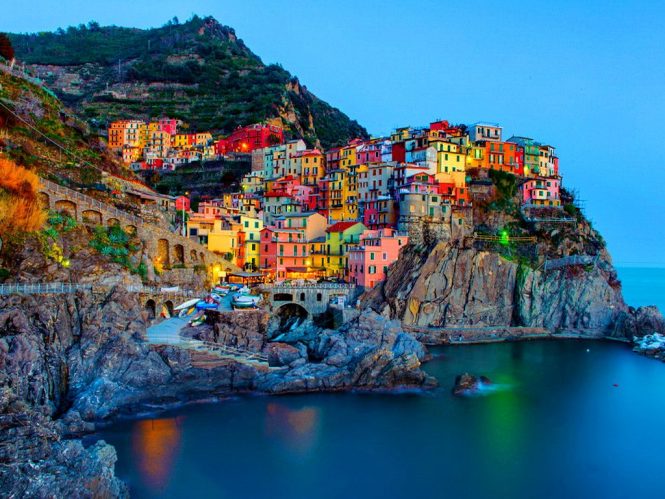 12. Travelling to different places across the world gives you the chance to gain great experiences, make newer discoveries and have lasting new memories.
For most travellers, this is the biggest and the most compelling Reason for International Summer Holidays. You can never have enough of the world as it is. There is always something more to explore, to look, feel and cherish for a lifetime. Be it relaxing on the beaches or places to visit Bali or exploring the wonders of Torajaland, you will always have something to look forward to in a single country, let alone the world.
13. Take for instance the humongous impact it makes to visit the culturally and historically rich Rome, discovering its lanes that resonate the grandeur and prosperity of the past.
Rome is one place that seriously does not need any reasons for an international summer holiday if you are at all into art, history and culture. The amazing sculptures dating back to hundreds of years, the flawless architecture and the divine beauty of the city itself is something that draws tourists from all over the world. Even if you would want to choose another location for such a trip, needless to say, the world is bursting at the seams with such wondrous experiences, spoiling you for choice.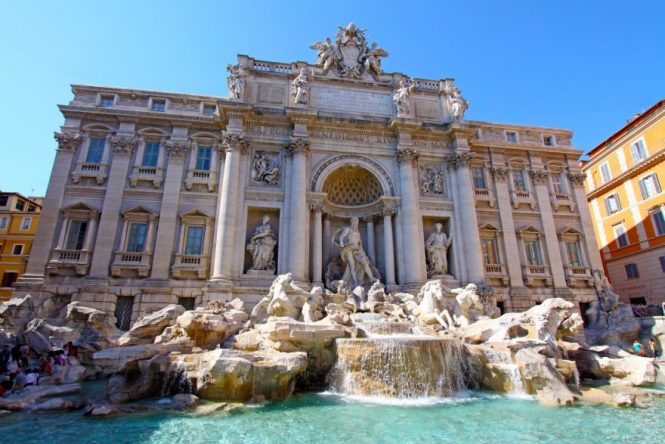 Recommended: 20 Best Things To Do In Rome
14. Or discover the mind-blowing beauty, diversity and vividness of the vast array of wildlife that South Africa presents to you.
Not just South Africa, but there are many different places on this planet famous for their astounding wildlife, fauna and natural richness. A trip to such a land is not just ecstatic but an education in itself, teaching you about the animal and plants kingdom and helping you get closer to nature along the way. Travelling is the perfect way to pay a tribute to your love for nature and respect its potential, not to mention how gratifying such a journey is in itself.
15. Even the oceans give you plenty of Reasons for International Summer Holidays in a coastal paradise such as Mauritius.
Ever experienced the vastness of ocean or the enormity of its depth? Well, setting off on a journey to explore the world will tell you just how beautiful the world of water can be too. The massive coral reefs, the assortment of brightly coloured marine life and of course the pristine beaches and all the goodness that come tagged along with them, can only be experienced on the various beach destinations across the world.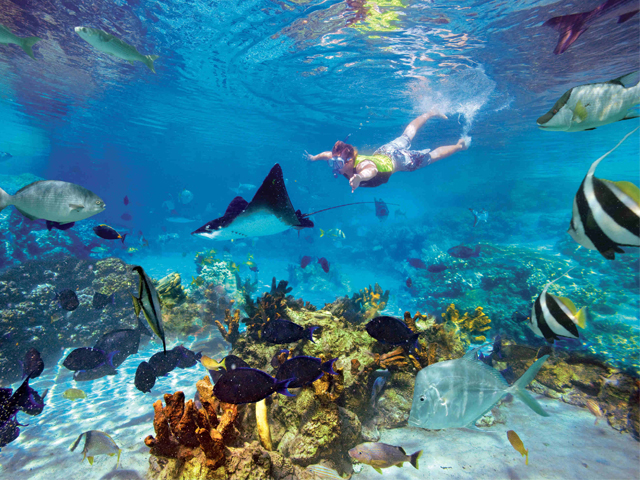 To know about the best season to visit Mauritius: Want To Know The Best Season To Visit Mauritius? We Have You Covered
16. Besides, it is never ever a dull moment in life when travelling around the world as you are always up for some surprises and treats such as shopping.
Take for example the wide range of shopping opportunities that you get, making rounds in Singapore or exploring various things to do in Singapore. From the Famous Orchard Street with its uncountable malls and boutique shops to street markets of Little India or Chinatown, Singapore is definitely a superb shopping destination of the world. Other great shopping destinations of the world include Moscow, London, Paris, Milan, LA and Dubai. So, if shopping is your poison, you know you don't need any other reasons for an international summer holiday.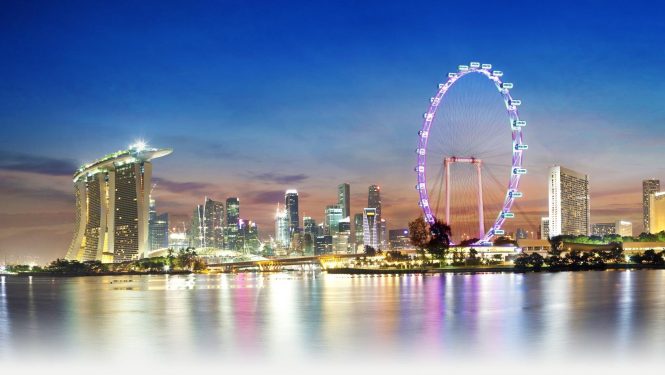 17. Or going on a frenzied food trail in Mexico.
You know you are in for a plate full of love and heart full of adulations if you are out for Mexico tourism. Known for its fantastic cuisine, it has become a strong Reason for International Summer Holidays for foodies from across the globe. Other great places to placate your inner foodie as well as the parched traveller, are France, USA, Thailand, Japan, Spain, Greece and many more.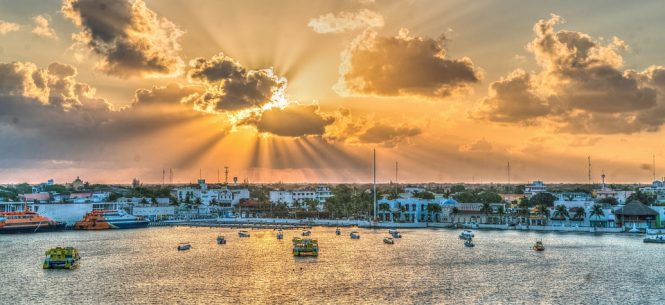 18. Even your nights become starry once you step out of the confines of your homes.
What could be a bigger Reason for International Summer Holidays than roaring nights of partying hard until the wee hours of the day? With places such as Las Vegas to treat you with the most happening parties and nightlife, the line between day and nights, of course, diminish to a blur, all for good. But not just the party capital of US but there are some very trendy, sizzling and crazy places around the world known for the loudest parties ever. Check out Barcelona, London, Montreal, Sao Paulo or Ibiza if you don't believe us.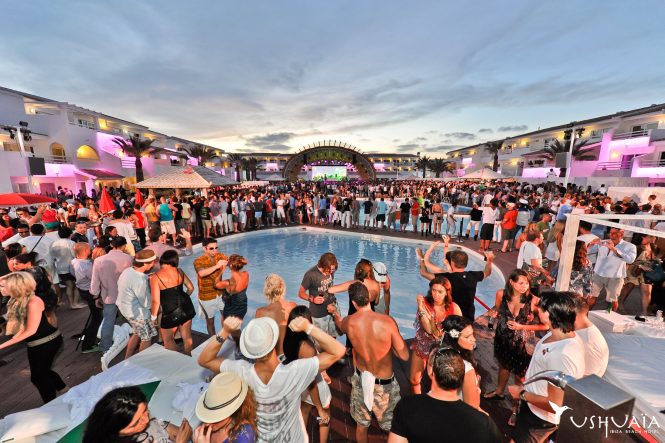 19. But what makes all the difference in the world is that you don't need to rob a bank to roam around the world.
Travelling around the world is often associated with extravagance and being an affair of the super-rich but trust us, it is not that big a deal really. There are plenty of great budgets friendly options for you to satisfy your wanderlust. From picturesque Bhutan to adventurous Zimbabwe or from historic Vietnam to romantic Bolivia, there are enough destinations in the world that do not require you to sacrifice your month(s) worth of salary.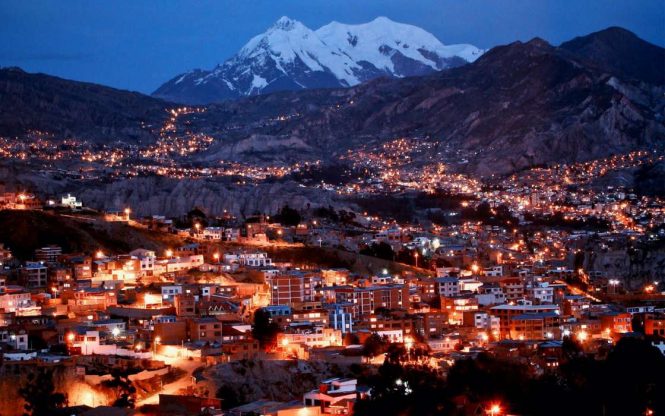 20. To make things even brighter, you can avail the exciting offers on Forex through Thomas Cook Forex Festival.
One of the most crucial things to look out for when travelling to a foreign land is the Forex rate. Thomas Cook, the well-known company offering you superb travels and tours packages for numerous countries all over the world has thus launched the Thomas Cook Grand Forex Festival to help you enjoy the best foreign currency exchange rates. The festival which is to end on 30th of June 2019, is offering you attractive rates with every purchase of Forex besides some very interesting gifts like 2 nights and 3 days stay at Sterling Resorts, BookMyShow vouchers and offers from many other brands. The mega offer is the most fetching, as it is a free holiday in South Africa. With offers so attractive it is hard to resist yourself, isn't it?
Travelling abroad has multiple benefits. It is the most surprising, rewarding and pleasing experience that never fails to stimulate your soul and stir your emotions. Therefore, just for those beautiful moments that you gather from those trips across the world, it is worth to go on a travel abroad, with your family, or friends or even alone, but travel nonetheless. So, stop looking for more reasons for an international summer holiday and pick a foreign holiday package of your choice now.