6 Hidden Gems in India to Celebrate Valentine's Day 2018
There are two types of couples in this world – the ones who go for soft romantic dinners, order pizza and binge watch television series and movies and the ones that prefer some adventure and exploration. While each couple derives joy and satisfaction in its own distinct ways, there is something about this latter class of couples that makes them see the world personally and gain unique perspectives. Here are some hidden gems in India that you can explore if you are looking for something off-beat to do.
We present you some hidden gems in India you should visit with your lover this Valentine's Day.
1. Spelunking:
The adventure of exploring caves is called spelunking and if you didn't know, India is home to some of the most massive and magnificent caves in the world, the truly hidden gems in India. Located in Meghalaya, these natural limestone formations take you to a mystical world that makes you think of questions and answers beyond human comprehension. If you are claustrophobic, this is the best time to fight in the presence of your lover and each other's company. Literally, a hidden gem, the caves of Meghalaya have an ecosystem of their own and take you through terrains of water and stones, as you lurk through the narrow taverns and rock formations of the caves. Scary, relieving and rewarding at the same time!
Where: Krem Phyllut, Mawsynram, Mawsmai, Krem Mawmluh – Meghalaya
Difficulty Level: Moderate to Difficult
North East tour packages will allow you to experience the true beauty of North East India.
2. Roopkund:
A magical land away from the hustles and bustles of city life is a place called Chamoli, Uttrakhand. This is where you will one of the most scenic landmarks in the Gharwal range of the Himalayas called Roopkund – or the mysterious lake. Nestled on top of the Himalayan mountain chain, Roopkund is a high-altitude trek that will teleport you to a world like you have never seen before. The trek takes you across different terrains and to Asia's highest meadows for a romantic picnic en route. Along your journey, you will also find the Trishul Mountain, Nanda Devi and other top 10 mountains of the world. As you explore the mountains together, you are all about each other and the love between the two of you. With a backdrop as pure as the Himalayas, your Valentine's Day is sorted in a place where time stops.
Where: Roopkund, Uttarakhand
Difficulty Level: Difficult
Our Uttarakhand tour packages are sure to give you an experience of a lifetime.
3. Leh: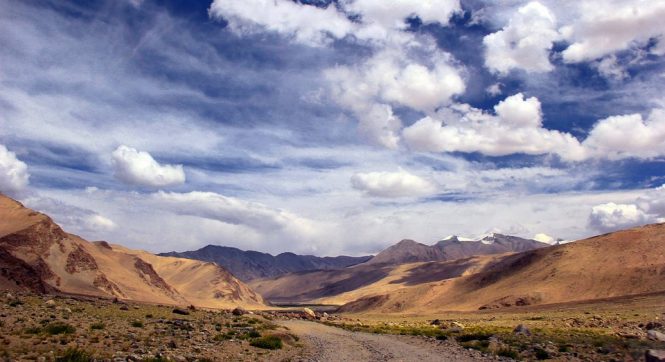 Leh is one destination that hidden but not at the same time. People know if its existence and realize how beautiful the place is but they don't take time out to come visit the place personally. So it's still in its virgin state and remains less explored. Leh is all about making memories right from the time you set foot at the airport. You will land at the world's highest airport, withdraw cash from the world's highest ATM, drive through the world's highest motorable road and savour a cup of noodles at the world's highest cafeteria. Besides, it also offers breathtaking views of the mountains and takes you to the locales of one of the earliest civilizations in history – the Indus Valley civilization. Do you need any more reason to pack your bags and visit this hidden gem in India?
Where: Leh, Jammu & Kashmir
Difficulty Level: Moderate
4. Jodhpur: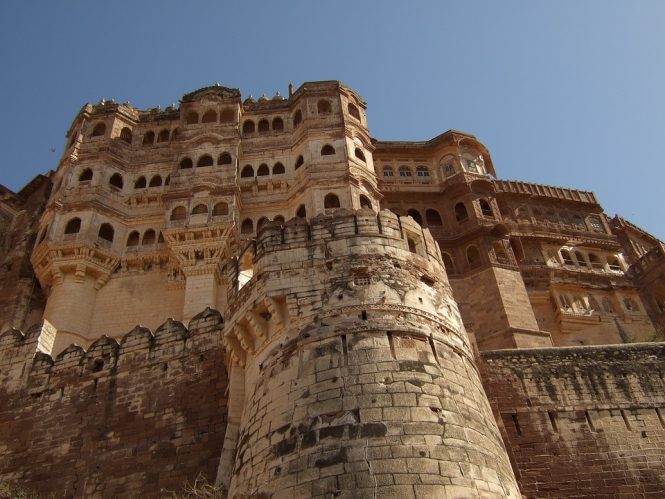 If you have been fancying about Santorini in Greece, Corsica or any other destinations part of a Bollywood flick, remember that you don't have to wait till you save up or go that far to catch a glimpse of how beauty looks like. You simply have to head to Rajasthan, Jodhpur to be precise and understand how architecture, colour schemes and a royal lifestyle has been part of our culture for times unknown. Known as the blue city, the place is full of palaces, colourful gullies and streets, heritage-filled avenues, shopping markets and great food. Do visit this really amazing state, which is one of the most well known yet most underrated hidden gems in India.
Where: Jodhpur, Rajasthan
Difficulty Level: NA
5. Kodaikanal: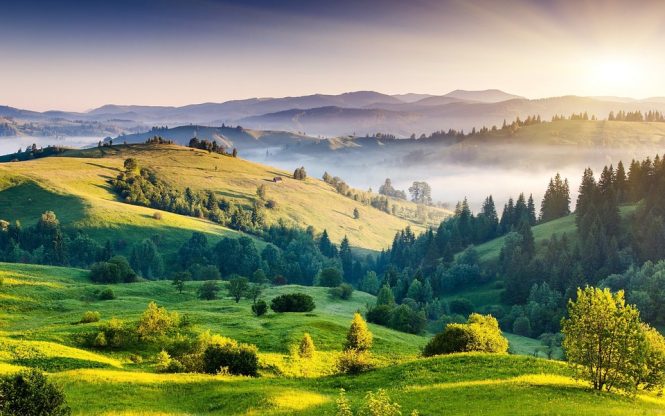 When it comes to the mountains of the south, Ooty is one of the best-hidden gems in India. Besides the Nilgiris, there is another exotic hill station in south India called Kodaikanal that is equally stunning and picturesque and sometimes a little more beautiful than Ooty. With places of interests like caves, pillar rocks, cascades, lakes, and more, the hill station at above 2,000 meters, offers the perfect blend of natural formations, greenery, and climate to make your visit a memorable one with your lover.
Where: Kodaikanal, Tamil Nadu
Difficulty Level: NA
Nearest Airport: Madurai
6. Lakshadweep: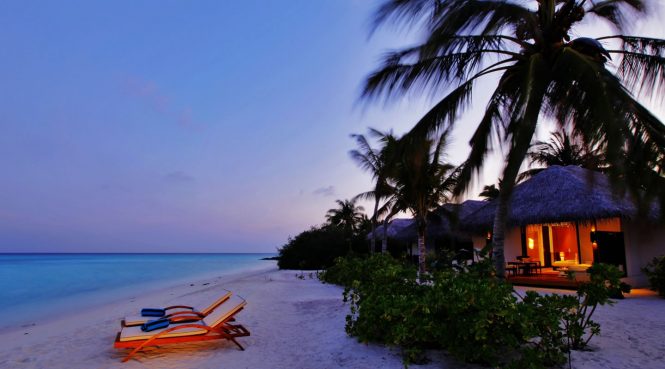 An archipelago of serene atolls, Lakshadweep is India's answer to romantic and exotic travel destination to the world. With white sand beaches, turquoise waters, tropical climate and scuba diving spots, Lakshadweep will make you fall in love with nature and its offerings. A casual dinner date with your lover by the sandy coastline, a dive into the ocean together to explore the coral reefs, a relaxing walk by the beach or just losing yourself in the conversations in the resorts, Lakshadweep is bound to bring you closer this Valentine's Day. Well, the excitement starts from the time you are about to land on an island, surrounded by the ocean. Read our guide to know more about the place and how it can make your Valentine's Day special.
Where: Lakshadweep
Difficulty Level: NA
Hidden gems indeed, right? Though people dream of visiting these places, they often end up going to their touristy counterparts, leaving these places fresh and welcoming. So this Valentine's Day, choose a place from our list and have a date on the lap of nature. Good luck!